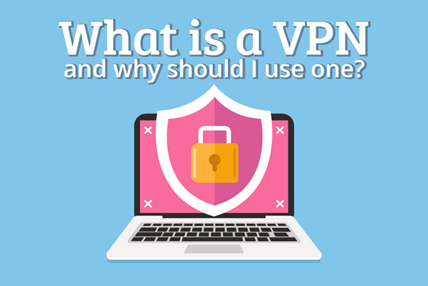 The use of internet is no longer voluntary for anyone these days. For some or other reasons, everyone has to log on to the world wide web. The most common reasons to hook to the net could be Govt/employer registrations, banking, ticketing, booking hotels, or social interactions, professional communications and a few other reasons.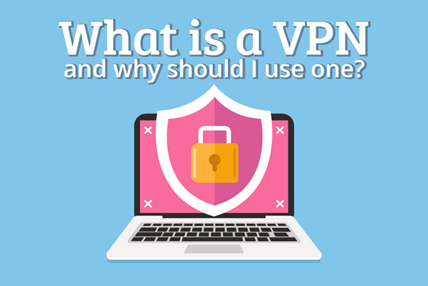 Performing these tasks on the net, definitely entails, sharing lots of private and crucial information, like your banking details, your personal and family details. If these data are intercepted by unscrupulous minds, it can befall financial/ traumatic losses on you.
Antivirus, antimalware and the likes do work, but analogous to over the counter medicine, it has limited utility and efficiency. Lots of other devices, technology, codes, and scripts come as an alternative, but nonetheless, the problem continues.
VPN comes as a silver lining to the cloud. It is the acronym for Virtual Private Network. Your access to the internet may be through your ISP, or you may be hooked to some public Wi-Fi or workplace Wi-Fi.  These channels are not exclusive to you but are accessed and used by a huge number of netizens. That means what data you send and receive on these networks is not hidden from the prying eyes of the hacker, or your ISP, net crooks, and the likes.
Walking on a public road, where anyone and everyone can come and go, increases the chances of mugging, loot, and crime greatly.
The VPN creates a kind of 'data tunnel' for your data to go safely to the desired destination, without being seen and snooped on by anyone. It is a virtual shield created out of codes and technology, which goes beyond the scope of this article.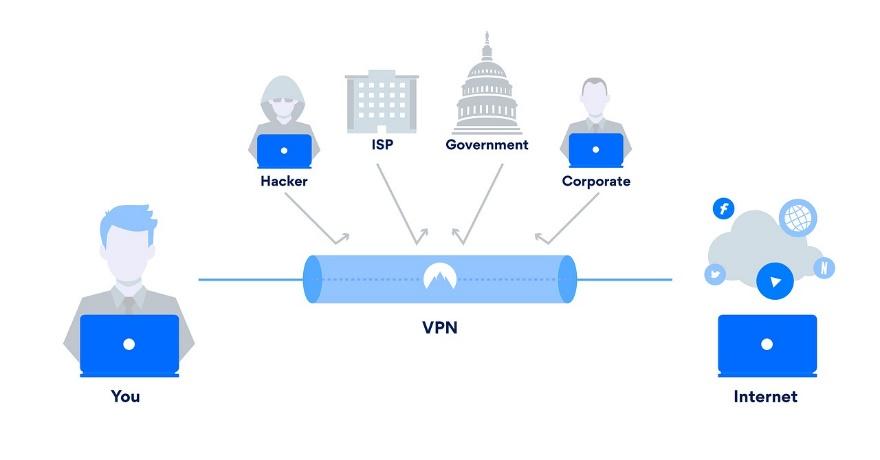 By far this technology is gaining a lot of acceptance and appreciation and can give you the requisite protection needed when you are on the Internet.
You Cannot Afford not to Have a VPN Because it Offers….
1. BETTER ONLINE SECURITY:
Any data that you send across the web, is safe and away from the snoopers. If they cannot get your data, they cannot harm you. If definitely prevents you from being the victim of cybercrime, personal blackmail or any such situations.
VPN uses encryption to scramble data and then it is sent over the Wi-Fi. This encryption makes the data unreadable by anyone and hence it is said that the data travels through a "safe tunnel". The tunnel of encryption and scramble.
2. INCOGNITO INTERNET BROWSING:
The VPN server, hides your IP address and assigns a new IP address to you. This new IP address can never be traced back to you or your device and hence you go incognito, that is you go hiding.

What you do on the internet is very personal and should be at your sole discretion. No one should have the right and access to your activities on the net.
3. CHEAPER AIRLINE TICKETS:
The first time you browse for a ticket, most of the airlines track your IP. So, if again you go to their site, they recognize you and start offering costly tickets.

But if you go through the VPN, your IP cannot be tracked and hence the offer that you get is quite reasonable. The difference is substantial enough, to be ignored
4. THE WAY TO BYPASS REGIONAL BLOCKADES:
For those web-savvy travellers, regional blockades are a great hurdle to access the net, the way they want.
Some countries or states have their own regulations, and for some social/political/ economical may restrict the usage of the internet.   These can be a really very harrowing experience for seasoned surfers and they find this very irritating and unjustified.
VPN can very easily help you bypass the regional blockades and surf the net, without any restrictions.  If you are a regular traveller to places that have internet restrictions, VPN is a great way out.
 5. HELPS YOU UNBLOCK PROHIBITED SITES:
Your office/school may on many occasions go ahead and block some sites, like social media sites, or live cricket/sports sites, or some streaming site.
If you have a VPN access, you can almost magically unblock these sites and access them, without anyone knowing about it. The process of doing this is very simple and doesn't warrant the knowledge of any programming or coding. It is just a matter of a few clicks.
6. DOWNLOAD DISCREETLY:
All your downloads can be done inconspicuously. Many times, what you download from the internet triggers a series of spam messages and emails, suggesting more downloads of the songs/ video of a similar genre.
This can turn into a nightmare, with your inbox full of emails you don't want
7. TENSION FREE LOGIN INTO ANY PUBLIC WI-FI:
You are always wary about logging onto any public Wi-Fi, fearing for your device or data snooping.
With VPN by your side, login at Starbucks, or airport or metro, without bothering about the ill effects of public Wi-Fi.
8.BETTER SPEED AND EFFICIENCY:
Expect much better speed and efficiency, when logged onto the internet using a VPN. This happens because of the "data tunnel", created by VPN.
SO DON'T BE WITHOUT A VPN, YOU CANNOT AFFORD TO BE WITHOUT ONE.