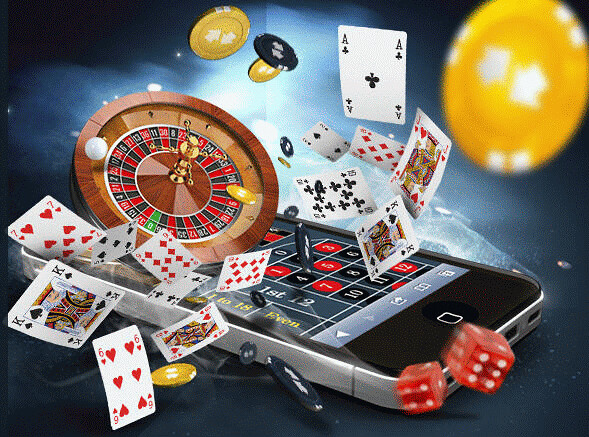 If you play online slots and card games regularly, a mobile casino might be a necessity. Let's face it. You've probably ever played your favorite slots at night. Maybe you travel a lot and wish you had a way to cherish blackjack.
A mobile casino gives you the freedom to play online games wherever you go and whenever you want. It's like having a mobile casino with you. Despite that, you don't want to install the wrong app on your smartphone.
If you want to experience a love mobile gaming experience, choose your mobile casino wisely. Precisely, use these tips to get everything right.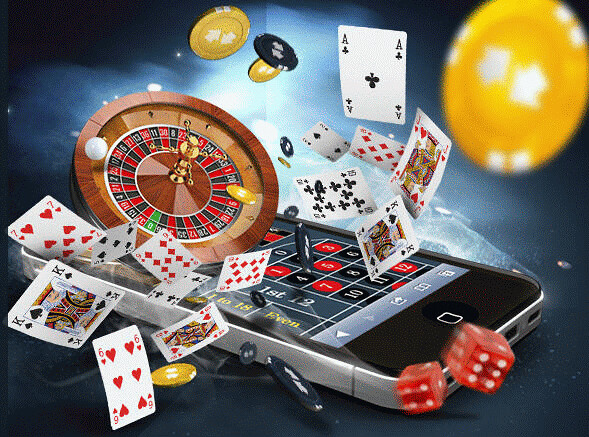 #1: Casino App vs. Mobile Website
When it comes to mobile casinos, you have two ways to play your favorite games. You can download an app for your android or iOS device. Or you can access a casino's mobile responsive website through your favorite browser.
Downloadable apps used to be pretty popular in the early 2010s. But then Google and Apple introduced laws to prohibit casino apps from 2013. Casinos reacted by designing websites that could support mobile gaming.
With time, both Apple and Google relaxed their rules about gambling apps. However, the rules are still strict and require casinos to publish their apps, only countries where online gambling is legal.  
Either way, you can have a delightful experience playing slots or poker on a great casino with an app or mobile responsive website. But that's only possible if the operator also fulfills these other requirements.
#2: User Friendliness
Choosing an app or a mobile site is a matter of preference. However, knowing that you can deposit money fast or play games smoothly is a crucial feature. Many mobile casinos are free to join. So, if you want to test a platform's user interface, it's free.
In case you are wondering, several features define a user-friendly mobile casino. First off, it has to be responsive. That way, you can click menu categories or games, and they respond.
It also needs to be fast. You don't want a mobile website that takes an entire minute to load games. Come to think of it, any website that takes more than five seconds to load is slow and not worth your time.
#3: Localized Features for your Country 
For starters, a good mobile casino is one licensed to operate in your country. That means it must have a license from the Gambling Commission if you live in England, Scotland, or Wales. In the US, online casinos acquire permits from New Jersey, Delaware, and a few more states.
Besides a valid license, a good casino will usually have tailored features. For example, it will support your local currency. That way, you don't have to deal with expensive conversion fees when depositing or withdrawing funds.
The best casinos also have websites designed to support local languages automatically. So, if you live in Finland, you have the option to use a website using the Finnish language. 
Another tailored feature is the presence of customer support offices in your country. This helps you get assistance faster, and in the language you understand best. This website, www.bestcasino.co.uk, has a more detailed guide about the best mobile casinos. Crucially, it also offers essential mobile casino gaming tips.
#4: Games Provided
Online casinos decide what games to provide. Some might choose to offer slots and bingo. Others might have a large lobby that also features card games. A few platforms also feature a sportsbook.
Most of these games come from independent software providers. As such, it's also essential to know which developer owns what games. That way, you can easily identify a great casino based on their software provider.
NetEnt, Microgaming, and Play'n GO are the most popular slots providers. Evolution Gaming offers table games in a live setting. That way, you can play poker, blackjack, or roulette together with other people through web cameras.
Of course, test these games to ensure they operate on your smartphone smoothly. Some games, particularly old slots or sophisticated table games have problems running on mobile devices.
#5: Bonuses Offered
Almost every casino welcomes new players with bonuses. But you don't want to pick just about any offer. Most offers aren't as incredible as they seem. To expound more, they require that you spend a lot more casino on the casino before you withdraw your bonus winnings.
If you want a great deal, spend time comparing multiple offers. Read their terms and conditions. Consult with bonus review websites or ask your friend for recommendations. Only accept a bonus if it gives you excellent value for the money you will spend on the platform.
#6: Loyalty Treatment
With so many casinos out there, you have no reason to pay loyalty to a stingy operator. Instead, you want to spend your money on a platform that treats regular customers like royalty. And if you are a high roller, you win prestigious prizes and vacation tickets.
For non-VIP players, the best loyalty offers revolve around loyalty points, cash backs, and frequent bonuses. It could be a 5% cashback on your daily losses. But over time, this is a lot of money.
#7: Deposits and Withdrawals
What payment methods can you use? What's the minimum your can top up? These are essential questions to ask when finding a mobile casino. You want to use a platform that supports your favorite banking companies.
What's more, find a platform with zero or small fees. Again, it should have a fast withdrawal process. When it comes to limit, a great operator will have low minimums and high maximum deposits and withdrawals.
#8: Reputable Casino
As some people say, reputation is the currency of the future. If an operator has a shipshape reputation, it's worth your time and money. If it's poorly rated, it's probably not worth risking your cash.
However, discover details about casinos from respected review platforms. That way, you can be confident the reviews are genuine and come from people with firsthand experience from the operator.