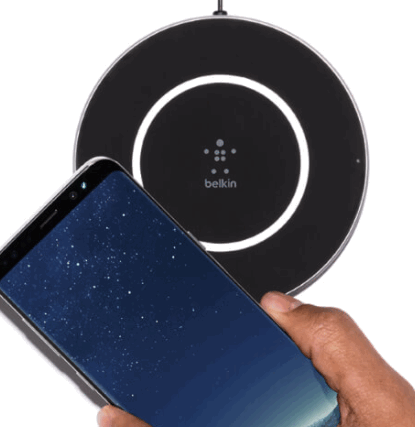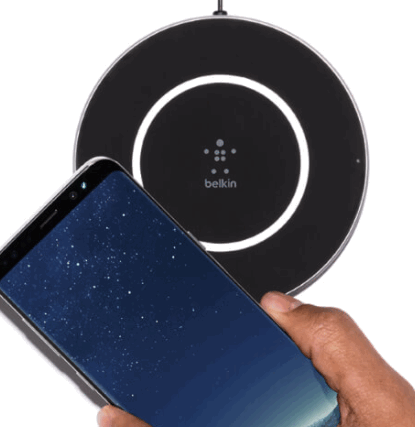 Belkin is the very famous US-based mobile accessories manufacturer.  Surely continuously dealing with mobile gadgets accessories has made it stood at this place now. Belkin divulged the new Boost Up wireless charging pad for the devices iPhone 8, iPhone 8 Plus, iPhone X. The wireless charging pad is built under Qi Technology which will be available on Amazon store from 30th April.
Talking about the fact then Belkin designs all the products onsite in California which brings you the highest quality of wireless accessories. With this Belkin is number 1 in delivering wireless charging accessories.
The Qi wireless charging is the latest in technology. This allows the compatible devices to charge through inductive charging which is proved to be safest till now. It won't affect the battery if you forgot your smartphone left charging overnight. The whole process of wireless charging emits lesser radiation than a phone which is connected to a mobile network.
Nevertheless, Wireless charging is quite fast and convenient it charging the devices. It is just a 5-watt charging pad that will anyway charge your smartphone equally or faster than normal charging.
Overall, the thing which matters most is the utter convenience in charging, without mingling in wires. You just need to set your phone down on the charger and you'll find your device getting charged easily. The phone gets damaged with attaching and detaching cables. So here goes the ultimate cure by Belkin. The next generation charging solution.

How Wireless Charging Works?
It works on Inductive Charging method. Which is a convenient and tangling cable-free way to charge your mobile devices. It works by 2 main things.
A puck, a mat or a stand formed charger you'll see, which connects to a power source.
Get your device which is compatible with charging your device wirelessly, which are now iPhone 8, iPhone 8 Plus and iPhone X.
That's all and you're set with your device to start charging it immediately with just placing it on the pad.