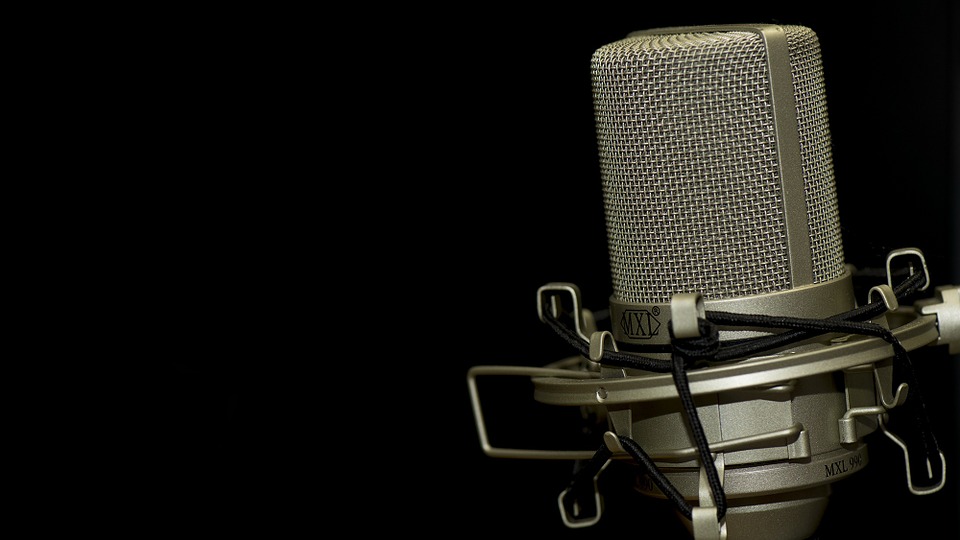 In this Era of Gamers, every young kid or adult wishes to spend their free time with the latest/top games on their PC or Gaming Consoles and communicating with either your team mates, or opponents sure do fascinates and thus makes microphone must have.
As we need a different microphone for radio, a different one for DJing thus we also need a gaming microphone which excels your voice while you are communicating with friends during your gaming sessions.
For gamers, don't need studio quality mic but a better one in comparison with the little plastic arm attached to their headset. Recording audio quality is essential so does the adaptability with different hardware, ease of use and price you pay to get one. We are not just here with some regular microphones but with the list of best microphones for gaming or live streaming your game and which indeed set apart the experience under your defined budget. We are here with our favorite top microphones which will elevate the overall experience of gaming and will set you apart from others.
I have seen most of the people settling with the microphones that come with their headsets. However, if you have been investing your time gaming like me, you must be very familiar with most of the microphones available in the market.
You can also check our list of Best Gaming Headsets with the far better quality than the other headsets available in the market. Also, the Upcoming Play Station VR Games coming this year.
Aspects of which we took these microphones into consideration, there were numerous options of microphones out there, but these excelled high than others on the following factors:
Recording Quality
Adaptability
Form Factor/ Design
Price
Connectivity
Here goes the List of BEST Gaming Microphones:
1. Samson Go – BEST BUDGET Microphone For Gaming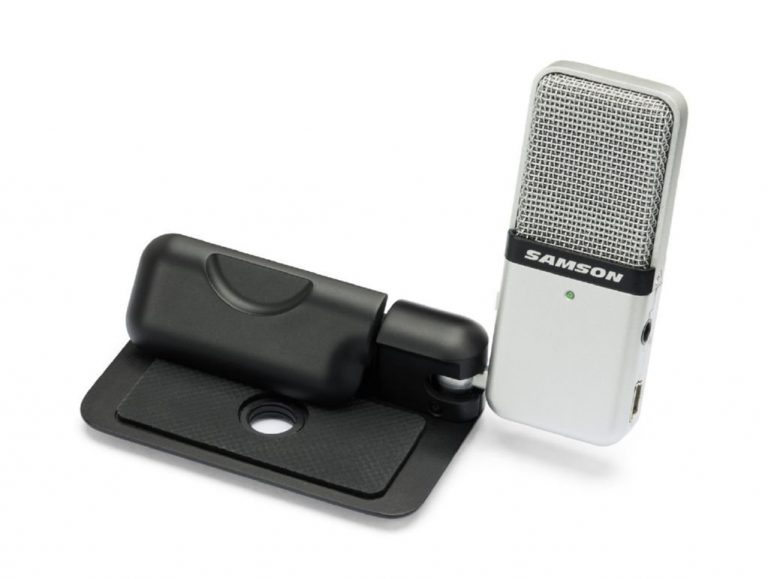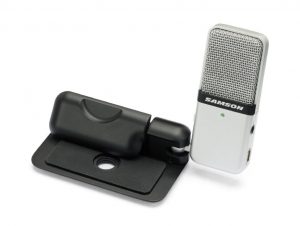 The Samson Go microphone is one of the best gaming microphone high-quality USB external options and is on top because of its compactness and excellent performance at a very affordable price. I love the portability of this thing, and it is so compact that fits around your keyboard or mouse.
It has the capability of either sitting on a desk (or a table if you console gaming) or clipping to a laptop PC and thus makes it compatible with all type of platforms. It has a lot better quality than those stick mics you can find at local stores or on any online electronic store. Go with Samson Go if you want a cheaper set of the microphone for gaming but one that is better than those cheap plastic ones.
2. V-MODA BoomPro – Gaming Headset with Best Mic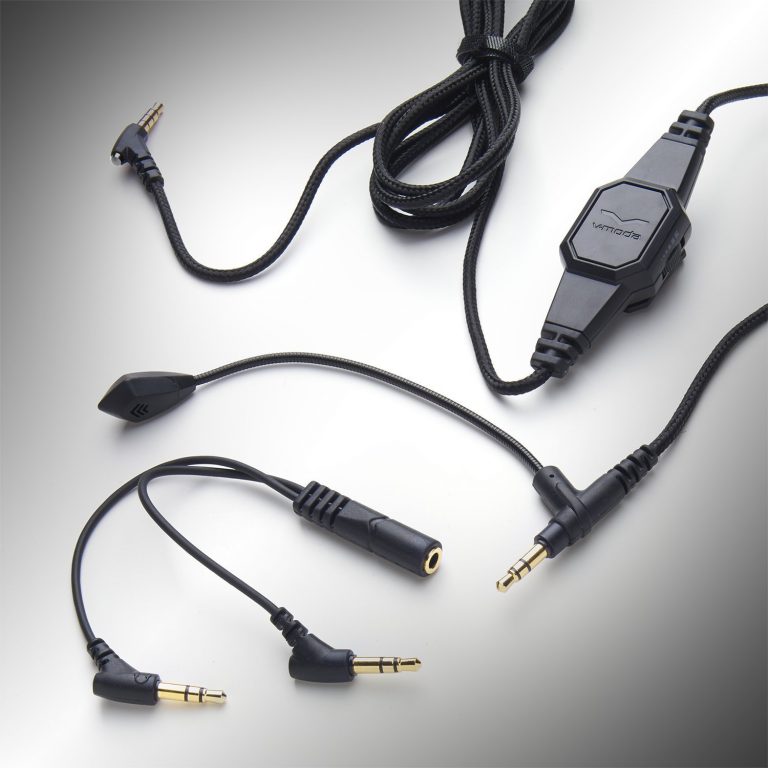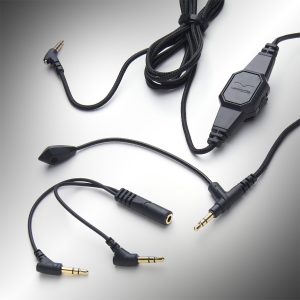 V-Moda BoomPro Microphone for Gaming is for people who already own a Headphone. Using the same headphone of amazing sound quality, a mic can be attached to it and boom you have turned your hi-fi headphone into the best microphone for gaming and fantastic immersive sounding headset. However, moving over to specs, let me tell you V-Moda BoomPro mic is only meant for headphones having a detachable cable. I would recommend you to move on if you have a headphone with a detachable cable.
It also supported on all the type of platforms either you play games on a PC or Gaming Console. Like other microphones, this is not resistant to vibrations which can be little fall back for gaming enthusiasts, but it is the best microphone for games under the price tag you will pay.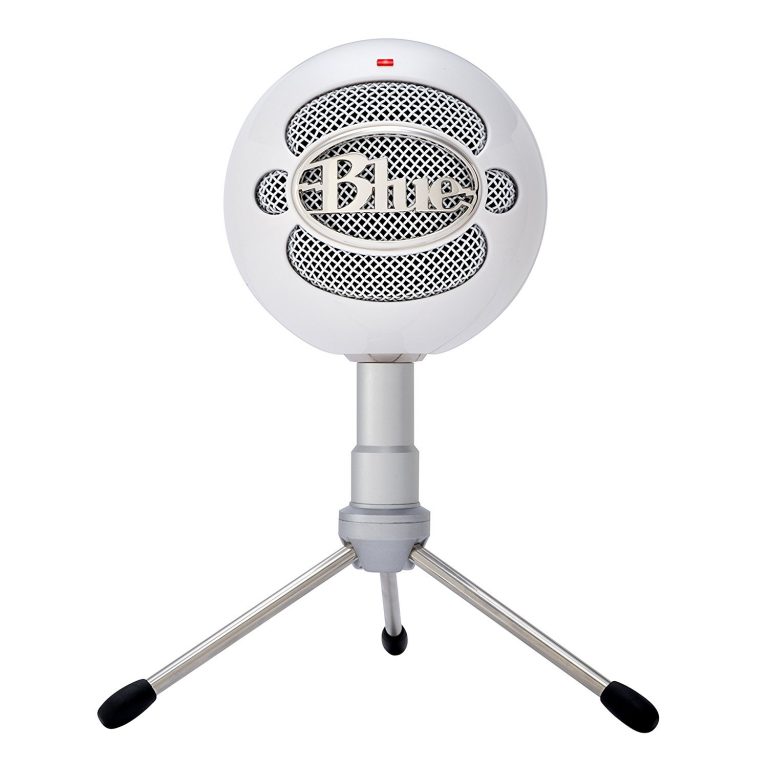 As we all know Blue makes great mics, so the Blue Snowball mic is one of the cheaper options from Blue, but spending more money can get you a significantly better mic in the Yeti. This microphone is the easiest to setup among others, but if you are looking to upgrade your mic quality, a budget is not always the pick. A good quality mic can make a world of difference and the Snowball, while it is nice, you get a smoother and noise free audio when compared to others.
However, with this mic, you fall in dilemma of going to a level to a higher tier or lower tier. This microphone is best for YouTube Gaming and will be recommended to the YT gamers.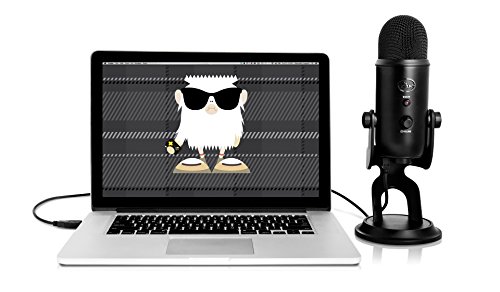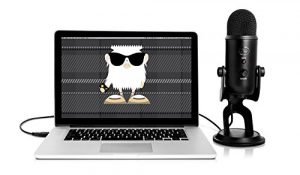 Blue Yeti is a pleasing standing microphone with the excellent sound quality, it is promptly configured and is comparatively inexpensive when compared to other USB condenser mics with a similar level of performance. Being the big brother of Snowball, it is a significant advantage that it adapts well in doubtful settings that would puzzle lesser mics during live streaming.
The sound quality can be affected significantly if the person's head orientation is not toward the mic as it will change the recording pattern. The stand also has a foam cushion underneath the stand but didn't seem to reduce surface vibration much.
It does deliver excellent performance and has good built quality for the price you pay, but it also picks up the clicking sound coming from mouse and keyboard. Being compact it does not cause many issues in finding space to fit in near your desktop or consoles. The Yeti's great flexibility ensured it did not have even a little problem performing excellently wherever it was located, yet was found more popular among YouTube Gamers and thus will be recommended for either YouTube Gaming or Live Streaming.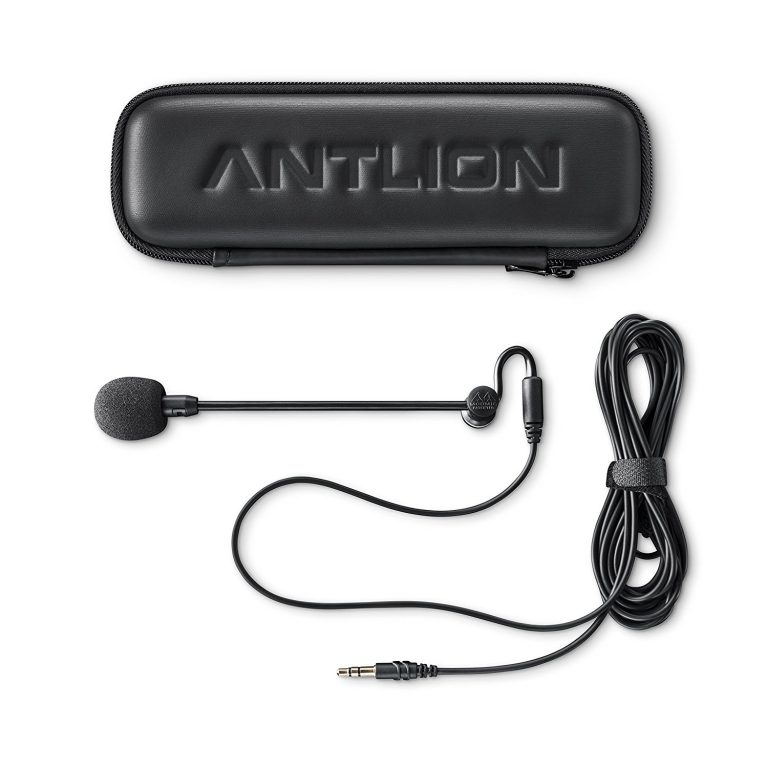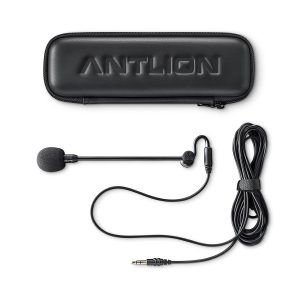 Attached microphones are of great use, especially for ones who have their desks unorganized and is full random things lying on the table. You know whom I am talking about, the guy who lives with huge amounts of hardware both inside his PC and outside on his desk. In such situations, it may not be straightforward to find a spot for a standalone mic that's also clear of useful, cool. Sweet.
The solution would obviously be an inbuilt mic headset, or for some particular case an accessory microphone which is attached to your headgears. Attached mics are designed to be fixed to your current headphone's side in the manner of combined headsets, but with a sound performance that can be considerably better. Most have magnet mounts that allow for very easy mounting and adjustment. AntLion's ModMic is configured as such and is one of better models out there.
This microphone is very convenient in use and has an excellent sound quality you will not expect for the price you are paying to get one of these as it is easily affordable. It has the upper hand than most of the microphones as it does not pick up the sound coming from either keyboard or mouse.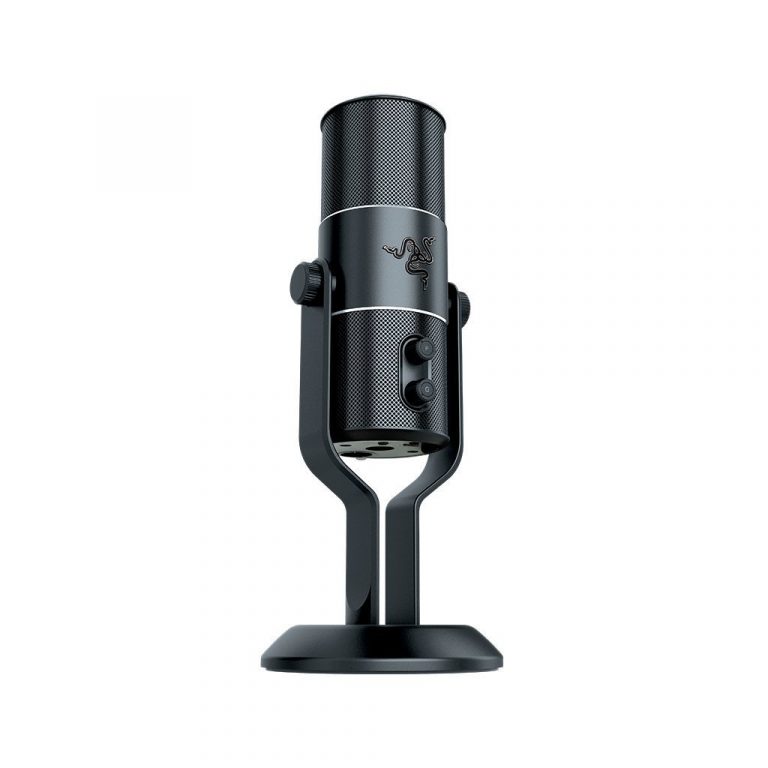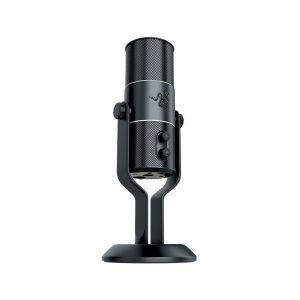 The Razer Seiren Pro is a nice, a high-end microphone but you will not get the sound quality you will pay for. You have other options too with the better sound quality at a comparatively lesser price. However, it looks beautiful like all other Razer products and who do not wish to have their hardware to look as good as its performance. It looks amazingly stunning and is by far the best-looking microphone with the Razer design and color schemes I have used.
Razer company is known for the products made especially for gamers. Also, does contribute some astonishingly useful add-ons for the Seiren; including an adjustable pop filter for filtering breathing and ambient noises at $25, so the easy these add-ons make it easier to recommend if you plan on going all out with your setup.
Moreover, the XLR inputs in the Pro version will let you plug it into a mixing board while using a higher-end configuration.
7. Zalman ZM-MIC1 – Best Cheap Microphone for Gaming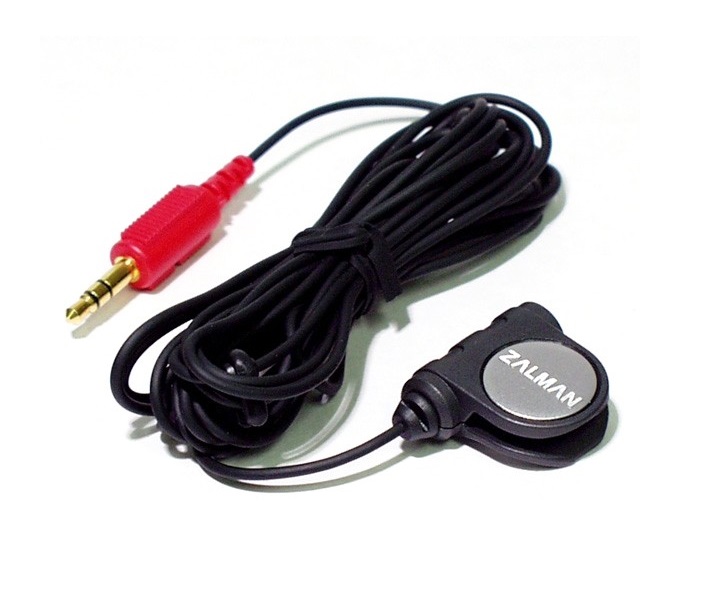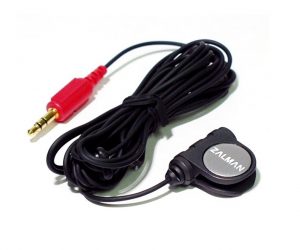 Zalman ZM-MIC1 is a lavalier microphone which allows it to have a small form factor and foot print. Moreover, carrying it around is a gust. Setting up this microphone is super easy and can be connected to your PC, Smartphone, Digital Recorder or any device which supports microphone input. Even a small kid or a novice can easily plug it in during their gaming sessions. The microphone wire is 3 meters long which can be pretty handy allowing the wires to get stressed and plug out.
Coming to the Audio Quality, these microphones do a pretty good job in recording your voice and indeed delivers better performance than Laptop or DSLRs' inbuilt microphones. This microphone is nowhere compared to the condenser microphones, but you get enough for the price you are paying as these are the cheapest gaming microphone in the market and thus are in the list of best gaming microphones.
These are made of cheap plastics and can break if you accidentally step on them, but I am happy with these as you cannot get better at that price. It is an extremely sensitive microphone and can pick the sound of the fan and all the sound coming from all the directions which and is the only drawback in this mic otherwise it works flawlessly.
8. Samson Meteor – BEST LOOKING MICROPHONE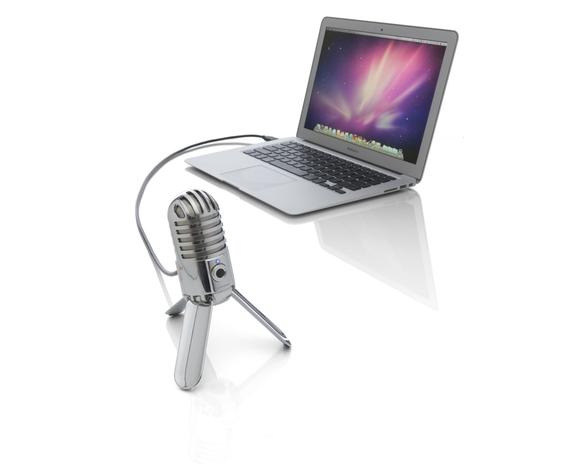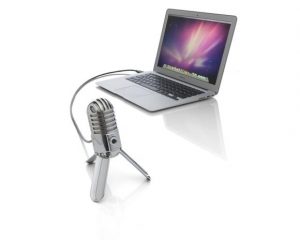 Spaceship look similar to Samson Meteor Microphone looks premium and feels solid. Also, the blue LED light adds up to the look. The price at which it is selling defines Samson has gone forward and has developed a quality and worthy product.
Samson Meteor Mic comes with a USB cable and a carrying pouch and three adjustable legs which eliminate the use of a tripod and according to use the legs can be adjusted.
Even with the small diaphragm of 25 mm; the mic captures particularly deeper voice and gives it a more in-depth feel and is for sure a contender for best gaming mic. However, I believe the microphone transducer is boosted to capture more bass.
For gaming sessions; boosted bass comes as a bonus because the sound feels more fuller and who does not want a pinch of extra bass in their voice. In any gaming session; using this mic will make your voice shine compared to other candidates using either laptop mic or headset mic.
9. CAD U37 – BEST NOICE ISOLATING MICROPHONE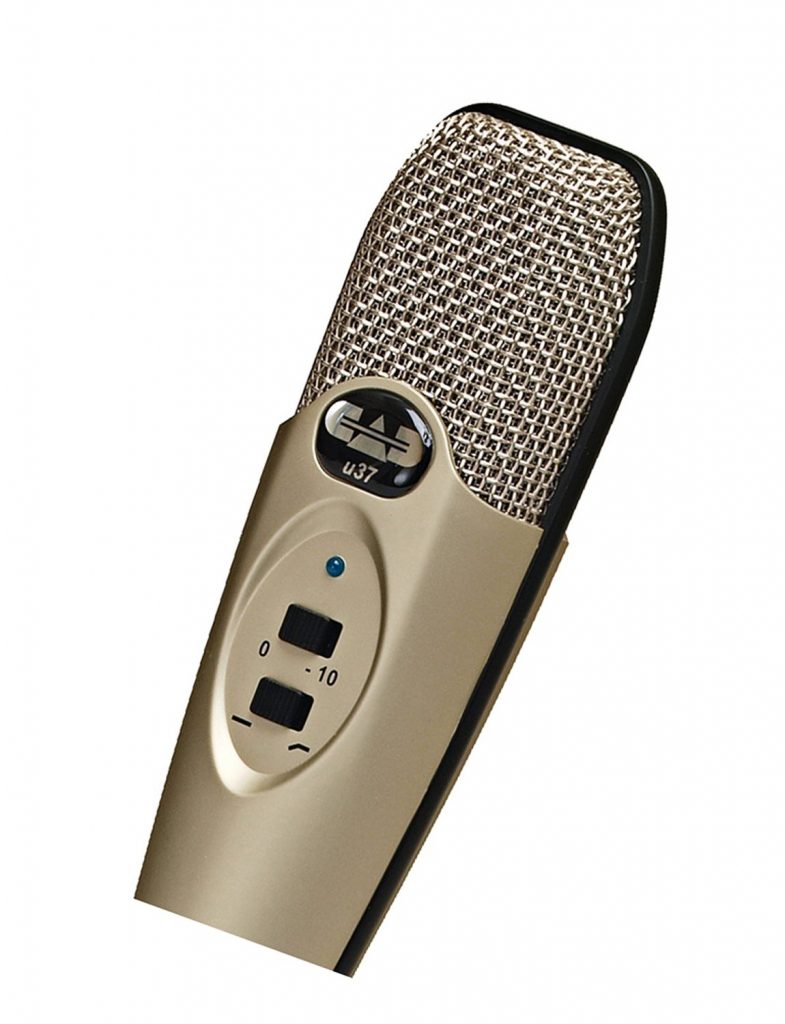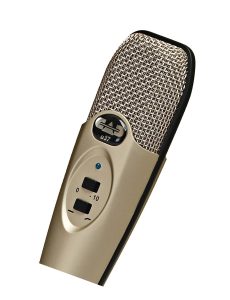 CAD U37 follows a cardioid pattern which helps in isolating your voice from background noises. As you are starting to get into the condenser microphones, for a more warm, rich sound of your voice for communication with gaming, CAD U37 is considerable.
While you are in a quiet room, you can most likely set this up to be on at all times and can just speak without having to use a hotkey. It may get a bit difficult when using Ventrilo or any similar programs. This is a considerable high-quality gaming mic. Also, comes with a little stand to sit next to you while you are busy in your gaming sessions. It comes with a USB cable for plug-in and setting up is easy.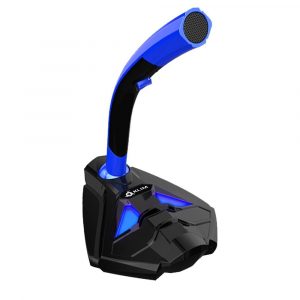 I am very pleased with this Klim Desktop USB Microphone. The Klim microphone is built to avoid the problem where microphones do not have a mount as it has a wide mount on top of a substantial base.
The unit is a little bit lighter than you might expect when looking at it and has a good built quality. It delivers clear voice, no set up at all just Plug it in, it is ready to use, has volume control and mute on the mic itself, inexpensive. I wish the mic volume could go a little above that what is standard.
Another suggestion I might make would be to extend the USB cable another 12″-18″. However, that is my preference only and doesn't dismay me. All in all, an excellent product selling for a reasonable price; I suspect it will last forever. If you are looking for a new gaming microphone, I suggest you consider the Klim for gaming sessions.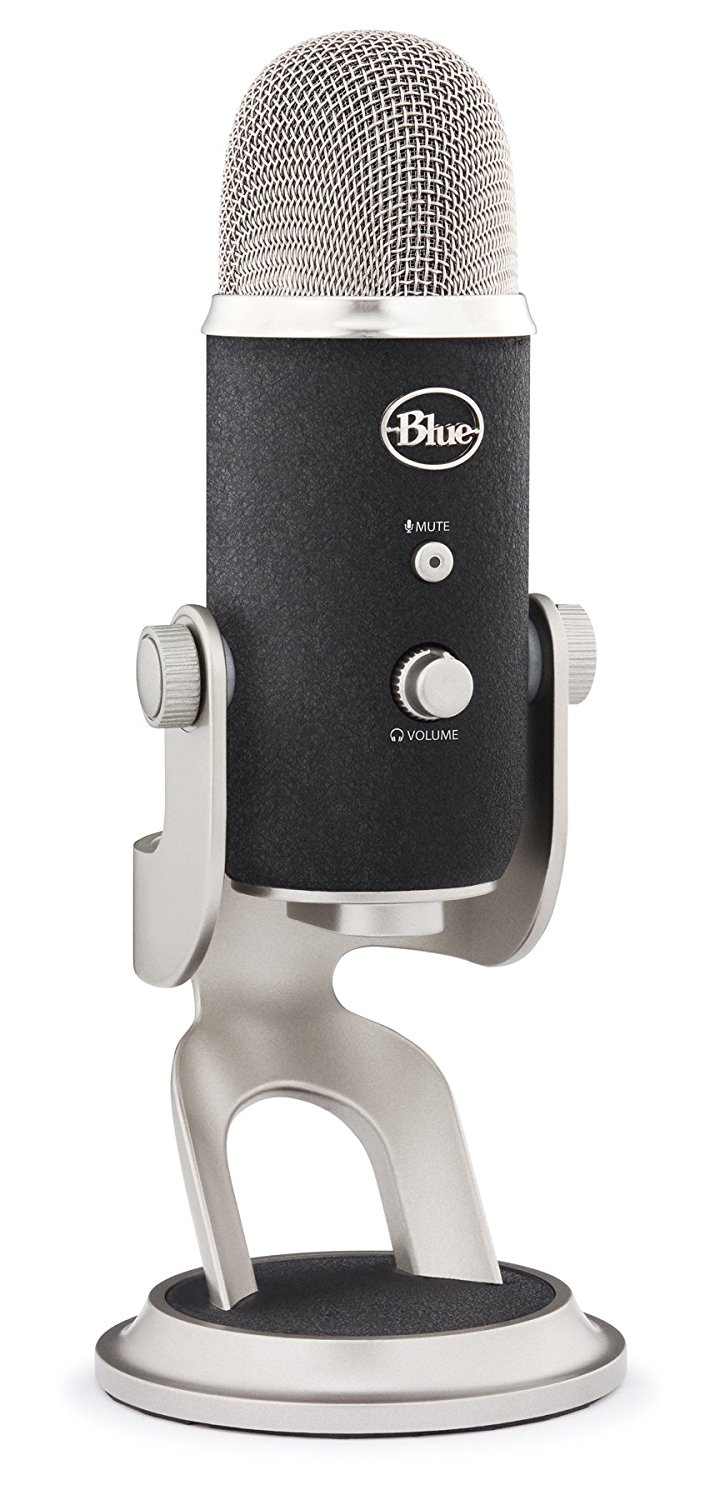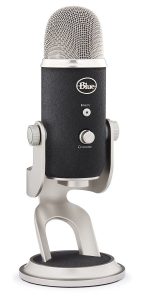 Like I mentioned above, Blue makes one of the best microphones around, and their Blue Yeti Pro is no less than its siblings and defeats the Yeti in an ideal setup with your mouth upto 8 inches away from the mic. However, it slightly disappoints when moved farther away which is entirely understandable, stating that the Pro is mostly meant to be used in a studio-like environment.
It is marked as our pick because the sound quality it produces and is a great option if you want to go for a slightly higher performance level but also jumps in the price bracket of 250 USD. It indeed is a little pricey, but you get amazing performance what you are paying.
Consider these for a seriously better performance than any of the microphones available in the market right now. It also has the XLR inputs on the bottom add up like a cherry on top, which, however, will be a necessity only if you plan on using a mixing board of some kind and I loved them the most.
Final Verdict
I hope this list would help you in buying the best microphone for your hardcore gaming sessions with your friends and family under different budget scales and according to your requirements.
Do encourage us to write more of these segments, by sharing it in your circle.
I hope you would have liked our effort.