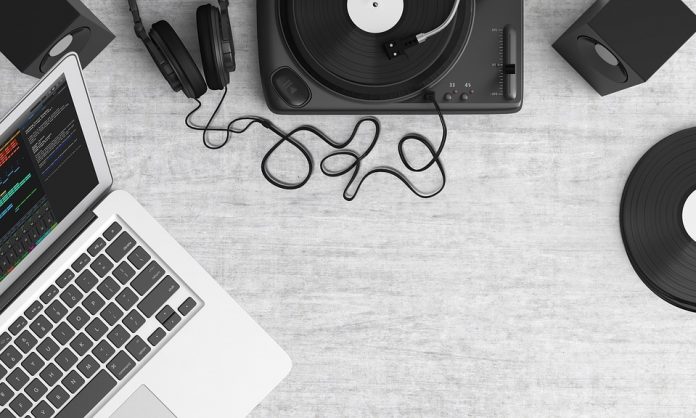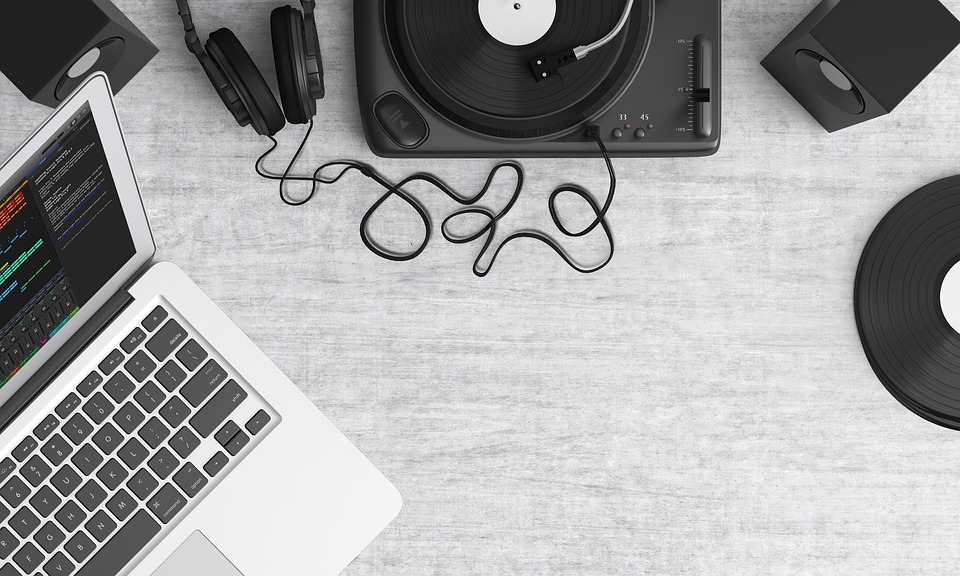 All the things that a computer does are either connected to software directly or indirectly, and you cannot run a computer without installing software. A computer is packed with a variety of software that works as a nervous system and supports the computer in completing different functions correctly.
These various software's enables user to perform plenty of task on the computer and today we are going to discuss some fantastic software which is used to record audios and is called as audio recording software. Well, from its name you can understand the function of the audio recording software. After Recording you can edit your Audio by using Some useful audio Editing Software.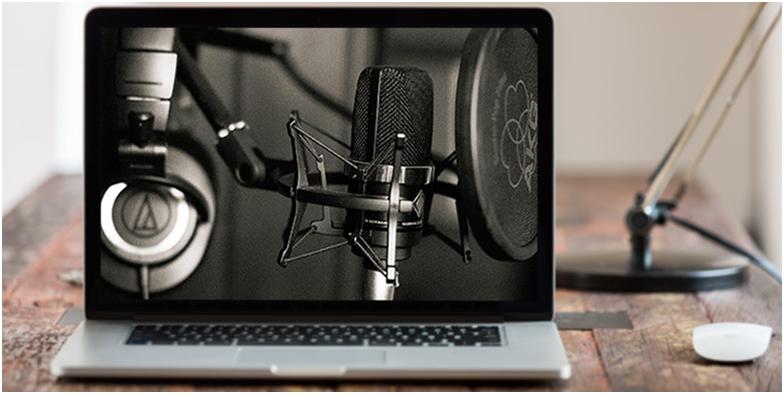 But still, to clarify you, in a nutshell, I would say that the software which records any outer voice into the computer and further allows you to edit it, as per your desires are Audio recording Software.
This recording software is essential for users, to store multiple records in their system and take full advantage of it to further manipulate that recording as per their creative instinct. The audio recording software can perform numerous other tasks other than recording your voice. It has various features like recording, mixing, editing, beats making, and burning an audio clip or music production to make it even more entertaining.
Criteria to select Best Audio Recording Software for your System.
Okay, so if you are planning to download the best audio recording software to your computer system and explore your mixing talent. Then, make sure to select the audio recording software which allows you to perform all these various functions that involve mixing and budging recordings.
But, before that, there are numerous points that you need to keep in mind before getting your favorite audio recording software, such as:
1. Audio recording is typically done by the microphone, which stores the voice into the software. But before selecting your audio recording software, make sure that it also can record sound from the CD, VCD, DVD, USB devices, internet streaming, internet radio, tube streaming, phone recordings, etc. So that, you can use it to record system audio as well as external audio.
2. The software must have other recording features like ripped or burn audio clip, etc.
3. It must have all the trendy sound effect like Sound Warmer, Bass Boost, Echo, etc.
4. The software should be accessible with all the editing formats.
5. Make sure to check the format supported by the audio recording software.
6. It must be economic and light weight so that it won't grab too much space in your computer's hardware.
Now you must be confused in selecting the perfect audio recording software, which is equipped with all these given criteria but doesn't worry, as I have already done your job for you and found the best Audio recording software for Windows and Mac. So, let's dive right in, to find the best audio recording software.
Best Free Audio Voice Recording Softwares for Windows and Mac.
1.Audacity (Best Audio Recording and Editing Software)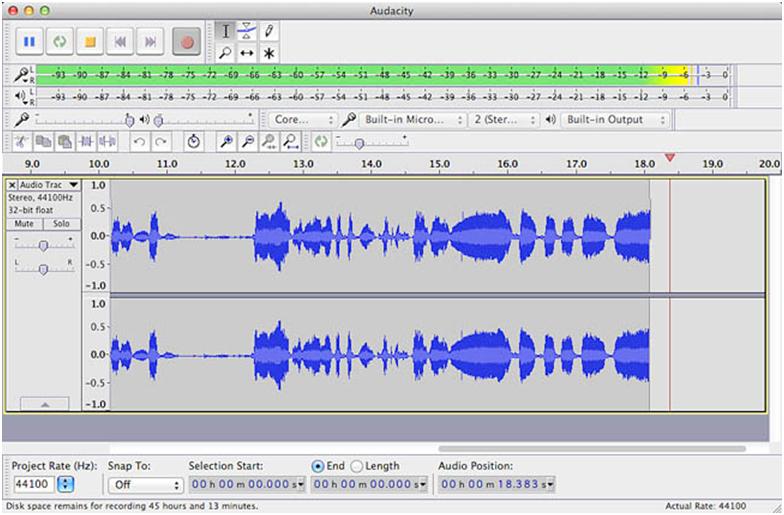 The first audio recording software which provides you the best recording experience will be Audacity. The software is power packed with all popular and cool features, and the bonus point is that you don't need to spend a dime for it.
Highlighting features of Audacity:
The software can record voice from multiple sources like streaming video, etc.
It has various filters and posts to enhance the beauty of audio clip and let you explore the creativity.
It also supports multi-track mixing with granular audio spectrum analysis.
Audacity supports all the leading formats such as MP3, WAV, FLAC, and OGG.
The software is available on following platforms: Windows 10, 8, 7, Vista, and XP, Mac OS X 10.5 and above, Linux.
Other monstrous functions of Audacity contains advanced editing functionality, vocal reduction, and support for numerous Virtual Studio Technology (VST) plug-ins.
2.Ocenaudio (Easy to use Audio Recording Software)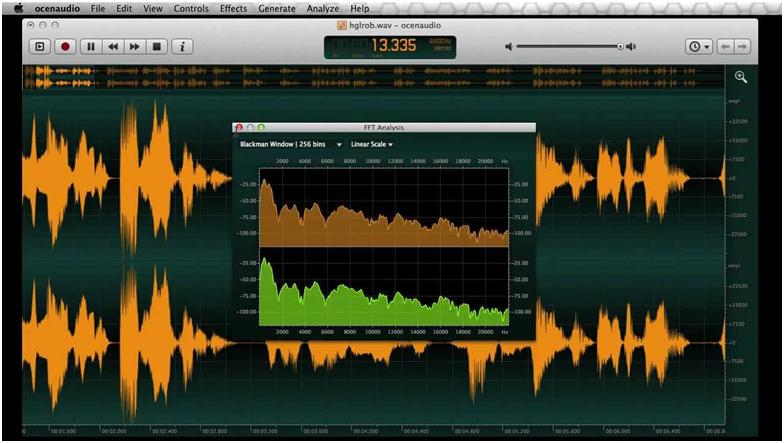 If you are looking for an easy to use software, but it should be loaded with cool features.Then, my friend, Ocenaudio is a perfect solution for you. The easy to use, user-friendly interface of the software also features many classy functions that make it top our list of free audio recording software.
Highlighting features of Ocenaudio:
It's a clean software with options for advanced audio analysis.
The advanced features of software have a wide array of effects, including a 31 band equalizer, flanger, chorus, multiple filters, and even a noise gate.
The software supports all the VST plugins and is well equipped with formats such as MP3, WAV, and AIFF.
The platforms supported by the software are Windows 10, 8, 7, Vista, and XP; Mac OS X 10.6 and later.
3.ARDOUR 5.10 (Multitasking  Audio Recording Software)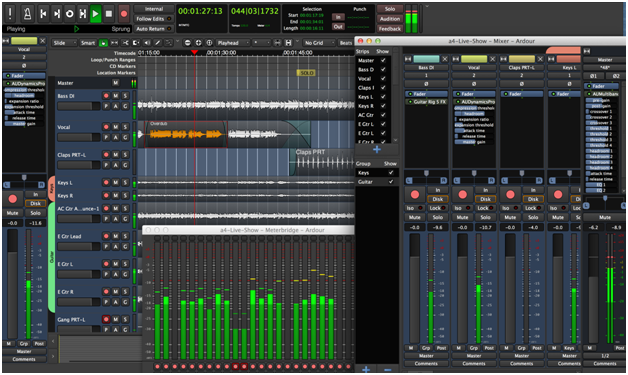 The ARDOUR 5.10 is an open source DAW designed multitasking software which is devised by the well-recognized software expert Paul Davis. Paul has also developed the JACK sound server for Linux and is one of the well-known technical experts presenting the Amazon team. So, the software is designed by a person who has both experience and talent. Ardour 5.10 is the latest updated version of Ardour which has the following features
Highlighting features of the ARDOUR 5.10.
The popular multi-recording software can even import video for the film scoring purpose, and you can easily edit it and hover audios freely.
It records and edits audios in both ways, destructively and non-destructively.
The software is easily compatible with other software.
The Ardour5.10 does not come with any built-in effects or instruments, and it has to depend on the third party tools instead.
The software is available for Windows, OS X, and Linux platforms.
4.VIRTUALDJ 8 (Best  Free Audio Recording Software ) 
The Virtual DJ is another free audio recording software, which is both productive as well as stylish. The software is laid down in front of you in the form of DJ'stable, and all the elegant features are provided in the shape of various buttons that are present on a DJ's table. So, this is real Virtual DJ to provide you with ebonic recordings and sound mixing experience.
Highlighting features of the VIRTUALDJ 8.
The software allows you to record two samples on different platforms and scratch them to edit.
The software is mainly used by musicians, as it has multiple sound effects formats. You can easily find out the array of effects to use, including reverb and flanging.
The musicians can create a sample of their music with this software very quickly and can mix two songs together to create a brand new audio with the help of this software.

The Virtual DJ 8 is available on both Windows and MacOS platforms.
5.Wavosaur ( Traditional Editing Features)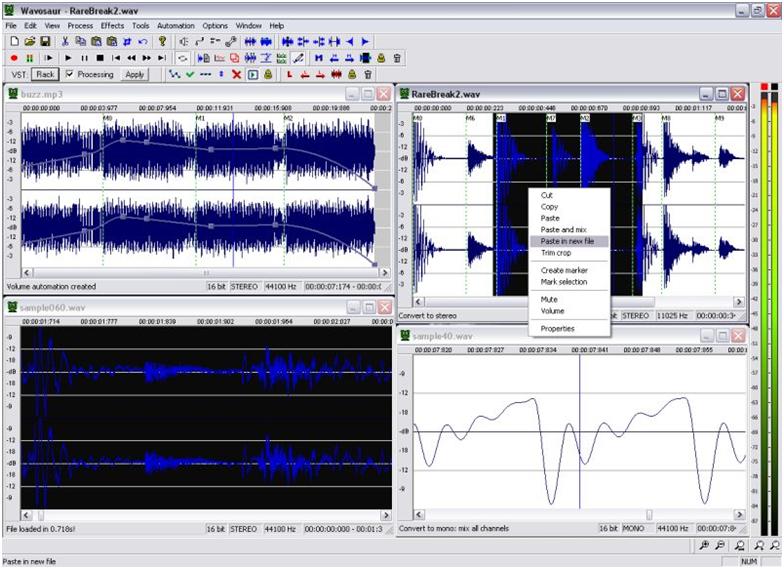 The Wavosaur is a hassle-free audio recording software with a simple and lightweight design which is very easy to understand, and you can easily use it even if you are a beginner. Here, you can easily work on multiple files opening more than 3 audios in different tabs. It supports all the traditional editing features along with some professional tools some of which are mentioned below-
Highlighting Features of Wavosaur
Through this software, you can quickly change the bit-depth of an audio and even resample; this software gives you the option to perform pitch shift, vocal removal, offset removal, Interpolate, crossfade, etc.
It has the following Audio capabilities which include ASIO support, record from the sound card, the output rate of 192 KHz, real-time resampling, can load files such as WAV, mp3, AIF, OGG, AIFF, RAW binary, Amiga 8SVX, etc.
You can easily import and export binary files, Mp3 files, etc. from the creator.
Wavosaur supports a robust VST plugin which can help you to chain, tweak, and load or saves VST effects and you can also display other VST effects at a single time.
You are also awarded special features such as Volume envelope automation, multi-point envelope editing, and the commands can also be used by other external MIDI controllers.
Top Paid Audio Recording Software for Windows and MAC.
1.Reaper [Price- 60$ (Non-commercial)/ $225 (commercial)]

The Reaper is a fast and multitasking software for a fraction of only $60 for its non-commercial version, which can provide you multiple functions. The software is lightweight and easy to use with a drop and down features that allow you to perform some sound effect duties comfortably. The software is junction f feather light features and stores multiple sounds at one time.
Highlighting features of the Reaper.
The software can record from the internal as well as external connections and supports the multiple device recording simultaneously.
The Reaper has a truckload of features installed in it, such as pitch shift, cross-fade, and snap to grid.
It can support all the VST plugins, but this software also allows to play with JavaScript to the users also.
The software can work with different formats such as FLAC and MOV, W64 and AIFF.
The software is available on the Windows 10, 8, 7, Vista, and XP, Mac OS X 10.5 and up platforms.
2.RecordPad[Price- $40 (approx.)]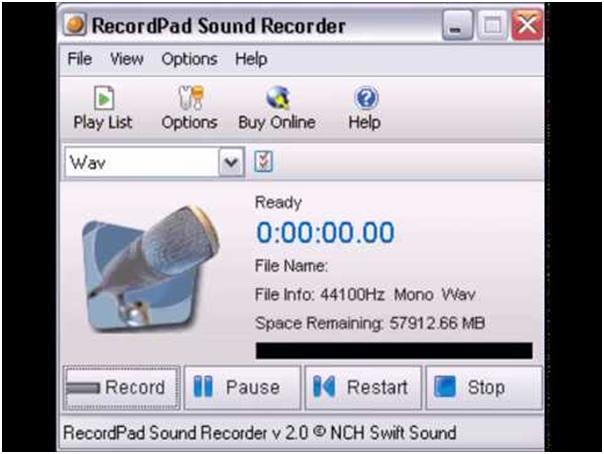 We have earlier discussed some features that audio recording software contains, but some users want simple audio recorder to store daily notes. So for those simple users, I recommend them to use the lightest Audio recorder called RecordPad software for meeting their simple requirements.
Highlighting features of the RecordPad.
The RecordPad software makes the recording process hassle free and supports both internal and external connections for recording audio.
It can support formats such as MP3, WAV, and AIFF.
You can quickly sort the file by this software by size, name, and duration.
The file can be directly mailed from this software, and you can also store that file on the an FTP server.
It is available for the Windows 10, 8, 7, Vista, and XP; Mac OS X 10.4 and later platforms.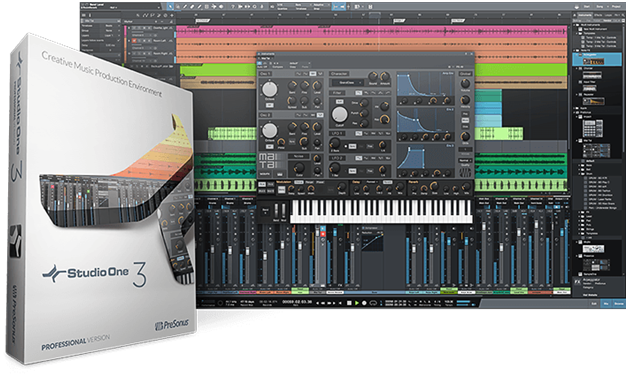 The PRESONUS STUDIO ONE 3 is a software that comes in four different categories, and to gets the professional one you need to spend $400. But the prime version is free for users. The software is perfect for the beginners and the user who want to test this water before buying the full paid version. In the free version, most features are hidden out by the software developer. In the Pro version, you get the following functions-
Highlighting features of Studio One 3.
In the free version, you can't experience the SoundCloud function or direct import or export of the MP3 file. But, in the Pro version, you can utilize this feature very well
The interface of this software is simple and easy to use.
As the software costs you a fortune, it is likewise loaded with plenty of handy features such as unlimited audio and instrument tracks, latency compensation, time-stretching capabilities and other tools necessary for budding musicians to create layered, etc.
The software supports all the platforms including Windows 10, 8, 7, Vista, and XP; Mac OS X 10.4 and later
Bottom Line
Well, that's all my friends, and I rest my case here with the Best Audio Recording software for Windows and Mac. I hope my research will help you to select the best audio recording software for your system to play with the magic of sound at your commands.