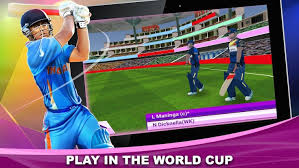 India is a country of cricket lovers. We can easily found the cricket fans from all age groups. Cricket season is like a festive league in India, and every win is a moment of celebration. If you had missed Cricket playing in the street with friends, then stop missing that fun and download best cricket games for smartphones. You will enjoy the playing cricket on your mobile phone.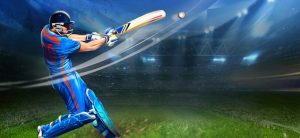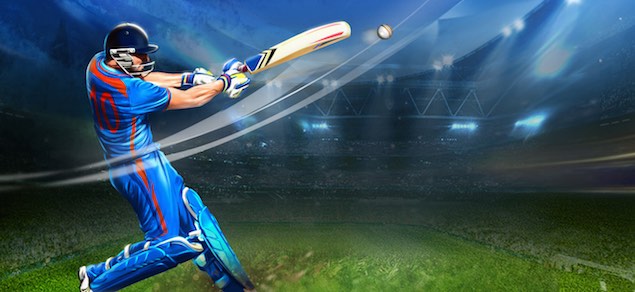 I've picked Top 5 Best Cricket Games For Android for cricket fans like you, who want to play cricket at home with friends on their phone.
Top 5 Best Free Cricket Games For Android/Smartphones
1.World Cricket Championship 2
This game holds number one position among Best cricket game for Android phones because of it's clear graphics with amazing animations, gives you the best experience of playing cricket in your smart phone. Controls of this game are very simple for use. Manual fielding placement is available for precise control.
It has test match and many tournaments. You can invite your friends and play with them. It offers practice mode for beginners in mobile cricket gaming. You can improve your gaming skills play in practice mode, and challenge your friends. In this game, Regular players get BONUS POINTS.
2.Real Cricket 17
Real Cricket 17 has newly added features like eliminator mode, super over, new commentary. Play in Eliminator Mode with multiple players, and eliminate the one who scores lowest in one round. Isn't it exciting? You can save and share your score card on Facebook.
Enjoy the best cricket game with a professional commentator, graphics of this game give excellent experience with real time lighting.
3. Cricket T20 Fever 3D
If you want to experience real time playing, then Cricket T20 Fever 3D is the best game. Its animations are excellent, with impressive HD graphics and 3D motion effects it gives an amazing gaming experience.
This game offers T20 leagues, world cups, and other competition. Again the game mode consists of different modes, like Power Play, Twenty-20, Trophy 09 and One-Day match.
4. T20 Cricket 2017
Real Cricket 17 is most famous cricket game in 2017.  It has been downloaded by more than 5 lakh Android users within few months you can download T20 Cricket Game 2017 from the Google Play Store. It has different modes that attract both veterans and beginners of mobile cricket games. You never get bored with its fantastic game shots like back paddle sweeps and drives that will make your gaming experience more real.
The control system isn't too difficult, and there is a guide available that will help you during the game. There is a tutorial section in this that will teach you to step by step batting and bowling in the game. However, T20 Cricket Game 2017 has a clear and smooth animation and an excellent user interface.
Its graphic quality is not too good but, T20 Cricket Game 2017 has a clear and smooth animation and an excellent user interface section.
5. MS Dhoni: The Untold Story Cricket Game
"MS Dhoni: The Untold Story" is a hit movie , now a game of the same theme is released MS Dhoni: The Untold Story Cricket Game. It comes with a simple interface. It is more than a just a cricket game, and it offers a bike racing game also. Its 3D animation with HD audio provides a real life cricket experience. It incorporates Manual wicket keeping and fielding system which can give more flexibility to a player to design their strategies.
It offers a variety of playing modes like Story Mode, Timer mode, Challenges, Wicket keeping mode, etc. switching between these modes never let you bored. Story mode is an ultimate mode for cricket fans, which features most important matches in MS Dhoni's career. You can upgrade in both cricket and racing mode. In this game you find a lot of numerous styles of shots including Dhoni's iconic Helicopter Shot, Others include Reverse Sweep, Square Cut, Paddle Shot, etc.
There are Many achievements to unlock throughout the game. You can earn points by Winning tournaments and complete particular tasks of matches. It offers different type control methods. You can check player profile to know about states like wins and losses.
So, Hurry Download One Of Best Cricket Games on your Android smartphones and get started with your team. You can easily download these apps from google play store.