To make your Journey comfortable and entertainment by listing music, watching movies or videos on your smartphone you need one thing, and that is a Good Earphone and Headphone. Earphone and Headphone is a tiny piece of gadgets but picking up one headphone is a very challenging task.
There are many types of earphone and headphone like Noice cancellation, Over the ear, In-ear, over the head, wireless, and much more. A User has their requirements some wants noise cancellation or other best bass and treble. We listed the best earphones and headphones for the music lovers. So, if you are looking to buy the best headphones under 1000, you won't have to confuse on the E-commerce sites and filter them. Here are the best earphone and headphone for you.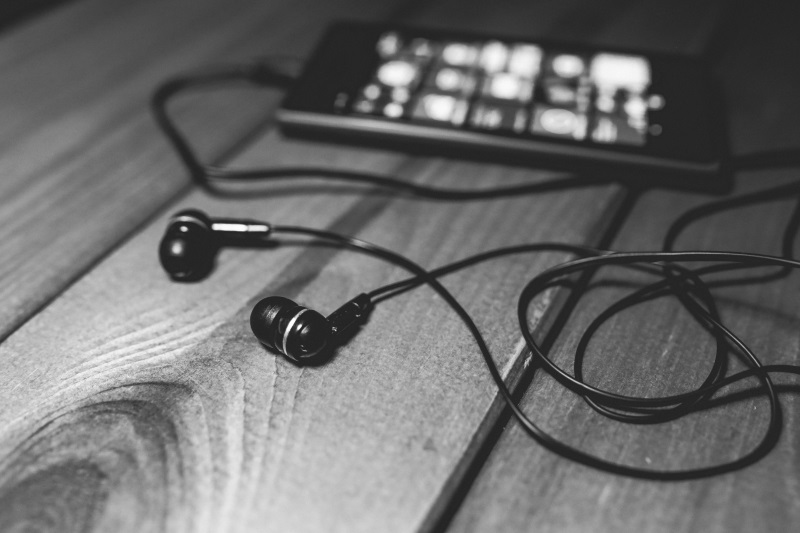 Before we head towards the list, let's take a look what we need to take care before buying the headphones. There are many small things which you need to take care such as:
Sound Quality: The sound quality of the earphone or headphone must be nice it not too much low and not high.
Portable: The Earphone must be portable so you can easily take them anywhere. It's not too much heavy also.
Frequency: Many companies are offering the high-Frequency Headphone & Earphone but keep that in mind a High-Frequency Headphone can damage your listing power. So, always choose a mid frequency earphone & headphones.
Build Quality: The Build Quality of the gadget will be nice. It is one of the most important factors of any gadgets.
Comfortable On the Ear: As we told you there are many types of the Headphones and Earphone, choose wisely what's the best ear for you.
Now you know the buying guide of the Earphone and Headphone. So, let's take a tour of the best Headphone Under 1000.
S.No.
BEST EARPHONES
UNDER 1000 RS
Price
Check Offer
1.
JBL T110
1000
2.
Sennheiser
CX 180 Street II
799
3.
Sony MDR-EX150AP1
729
4.
JBL C100SI
649
5.
Audio Technica
Ath-Cor150bk
849
6.
House of Marley Smile Jamaica
EM-JE041-SB
1050
Best Earphone Under 1000 in India
JBL is an American audio electronics company founded by James Bullough Lansing. Their primary products are loudspeakers and associated electronics. JBL T110 is the first one in our list, so if you are looking the best earphone under 1000, then you must go for this.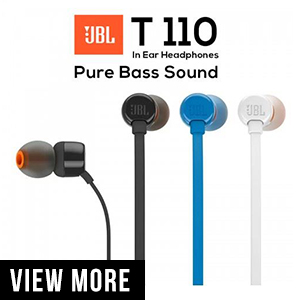 A user who wants a good bass and treble along with the stylish look must go for this Headphone.
The JBL T110 In-Ear Earphone is a powerful device that enables you to enjoy quality sound on the go. The lightweight and compact structure provide effective portability while the foldable earphone design saves space and makes it easy to carry. The in-ear cups of this earphones have the flexible structure and are equipped with high-quality sound delivering technology. It has a 3.5mm gold plated connector that facilitates enhanced sound reproduction. The 20 to 20 KHz frequency range.
The sound which comes from the ear cups is very much clear and deliver superior sound and provide a comfortable audio experience. These ear cups offer clear and sharp sound and also produce detailed bass notes. If you listen to the soft songs then also it does a great job. In the budget of 1000, JBL T110 is the best headphone for you.
PROS

CONS

1.) Excellent build quality.
2.) Great and minimal design. The whole body is plastic made, but the smooth surface makes it look no sense of cheapness.
3.) Lightweight and Great anti-tangle cables for the price.
4.) Lovely rich and deep bass.
1.) No volume control buttons.
2.) The plastic button doesn't seem good. When you try to press it simultaneously to skip tracks, sometimes it just pauses the music.
Sennheiser electronic is a private German audio company specializing in the design and production of a wide range of both consumer and high fidelity products, including microphones, headphones, and headsets for consumer, professional, and business applications. The Sennheiser CX 180 is the second in this list.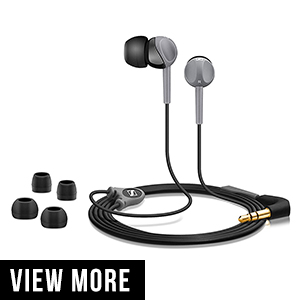 It fits perfectly with all your audio gadgets with its 3.5mm stereo plug. Like JBL you also got the different sized ear caps so you can use the one that fits your ear. The earphones will give you a great bass-driven Stereo sound. The advanced design of the headset reduces the extra noise to ensure you stay entertained without any interference. It is equipped with 16 ohms impedance, 20 Hz to 20,000 Hz frequency response and 110dB sound pressure level.
PROS
CONS
1). Build Quality is excellent and weight of 5 grams.
2). Impedance: 16 Ohms so Means BASS is Great.
3). Noise Cancellation
4). 3.5 mm Gold-plated L-shaped Single Pin Connector.
5). Ear adapters in different sizes included for the custom fit.
1). No music Control option or button.
2). Not good for soft songs.
Sony just the name enough of the company and you all know about that. That is the one of the top most leading tech companies all over the globe.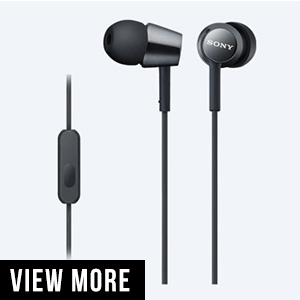 They have made some of the most advanced smartphones and gadgets for the users as well consumers. When it comes to the quality of the Sony products you can't doubt on that. So, the next best earphones under 1000 are Sony MDR-EX150AP1 In-Ear. This In-ear earphone are made for those who live their lives on the go. No other earphone have the wideband frequency range–spanning 5Hz to 24kHz helps to hear the detail in every track and stay in tune with all your music.
To connect your phone, you have the wired-3.5mm single pin jack. The convenient inline microphone lets you take calls with maximum ease, so your smartphone can remain safely in your pocket or bag. Once the call is over, you'll be able to use the inline remote to jump right back into your favorite tracks. With this earphone, you will also get a Wire Manager to save your headphones wire from getting tangled.
The most advanced feature of the Sony earphone is you can Personalize your headset with the Smart Key App. The app is only for the Android user who has Android 4.0 or above. You can configure your mic button to chose from Volume control or track control functions. Download the application from play store and follow easy instructions to set functions from mic button.
PROS 

CONS

1). Build Quality is great and weight of 5 grams.
2). 5 Hz – 24 kHz Frequency Range, so music comes from the ear cups is very clear.
3). Comes with a wire manager to save your headphones wireWires are of good quality from getting tangled.
4). Comes in many colors like black, white, gray, pink, Blue as well.
5). Personalize your earphone button with the help of Smart Key App
1). Due to high frequency, it might not well for all users.
The new JBL C100SI is a dynamic and ultra-lightweight in-ear earphone.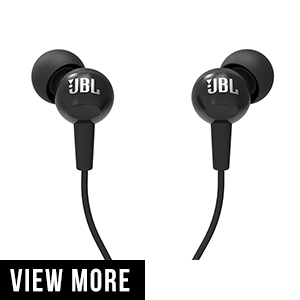 JBL C100SI is the most selling earphones under 1000. Its powerful 9mm drivers deliver the feel-it-in-your-bones bass response and legendary sound quality you expect from JBL.
They're ear-cups feather-light for all-day comfort. You also got the extra pair of the earbuds on the tips of the earphone so you can choose which comfortable in your ear. To connect your Android & iOS device you got the 3.5mm single pin jack. The inline button will let you control the calls and music tracks also. So, you don't need to look at your phone when you get any call, just use the button, and inline microphone will help you to talk.
PROS

CONS

1). Decent Sound Quality.
2). Highly Comfortable
3). Light weight only 5gm.
1). The Inline button can perform limited function.
2). Music volume control option is not available.
Audio-Technica is a Japanese company that designs and manufactures professional microphones, headphones, phonographic magnetic cartridges, and other audio equipment. The company focuses only on the Audio related products. ATH-COR150 is the most cost effective products from the Audio Technica. The users who want a some more stylish and attractive look earphones then your destination is this earphone. The sound quality is also excellent and nice bass.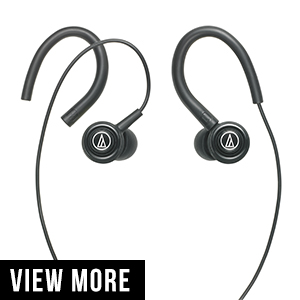 If do travels a lot then you need a spare pocket or small bag for the earphones, most of the brand didn't offer that, but Audio Technica comes in an earphone case. You can easily take it anywhere you want. This included travel-friendly cord wrap makes it easy to carry the in-ears without tangling the cord. As per the user who has used this product if you are looking for the bass driven earphone then you must go for Audio-Technica.
PROS

CONS

1). Best Bass driven earphones.
2). Comes with a travel-friendly cord wrap.
3). Can be wear over the ear or in-ear.
4). Available in Multicolor.
1). The wire quality is not so good.
2). Due to high bass, sometimes music is not that clear.
House of Marley is inspired by the Bob Marley. The House of Marley is built and deliver the high-performance audio products are engineered to deliver the Marley "Signature Sound".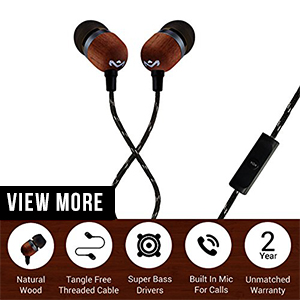 Marley product is engineered to deliver all genres of music to the listener. In the budgets of 1000, they have also a nice product as EM-JE041-SB. The earphones deliver precise, powerful sound to the listener.

This Earphone had been designed to give you amazing sound quality all the time. The Powerful sound with the frequency range 20Hz – 20kHz, along with 16 Ohm impedance provides a great bass and treble. Unlike other earphones, the Fabric Covered Cord is designed to give you the best possible earphone wire ever, and classic design will make you stand out from the crowd. The In-Line microphone with a one button control board to give you on board control. You can play/Pause and Answer/End calls. The Noise isolating ear cups design enables the microphone for trouble free receiving of calls.
PROS

CONS

1). Deep bass
2). Inline Mic did a far better job.
3). Wires are of good quality and never get tangled.
1). Too big earbuds even the smallest provided hence it falls often out of ears.
Over to You
Let us know which earphone you like from the above mentions. If you have any other good options apart from them then feel free to share with us through the comment section.