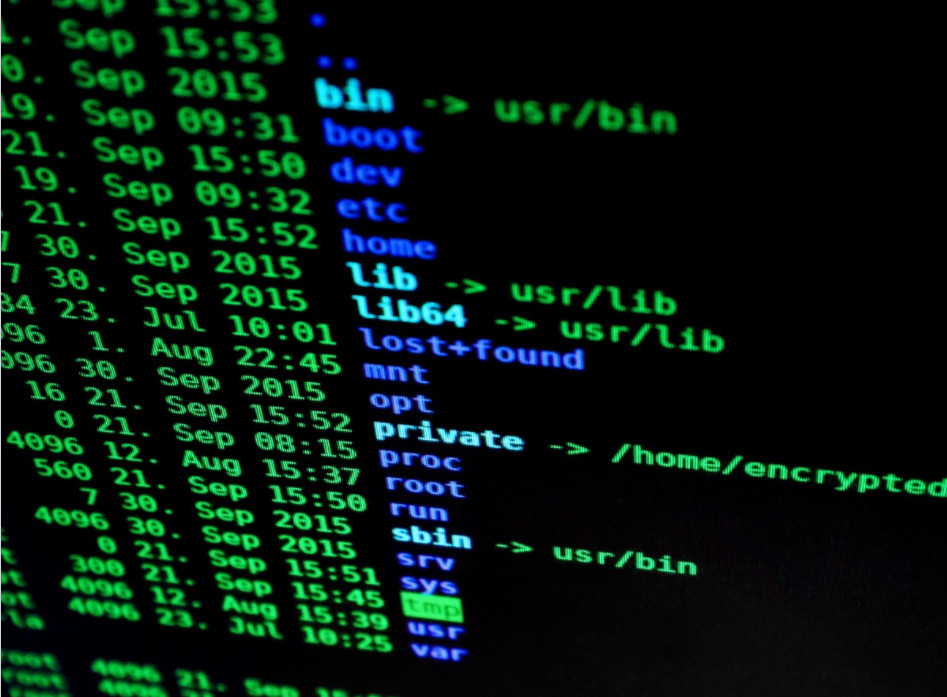 Encryption Software is to secure information from cybercriminals and other online threats. Consecutively, it can archive good amount of data or secure private communication over the network panel.
It doesn't matter whether you are under cybercrime threat or not. But it is always advised to use at least free encryption software to protect your data. Even it is stored locally on PC or sent on network related panel.
Choosing the best encryption software could be a challenging task. So here is the list of best encryption software to save your valuable time. Given below are most reliable and best encryption software for Windows system. If you are an MAC user, you must check these MAC encryption softwares.
Best Open Source and Free Encryption Softwares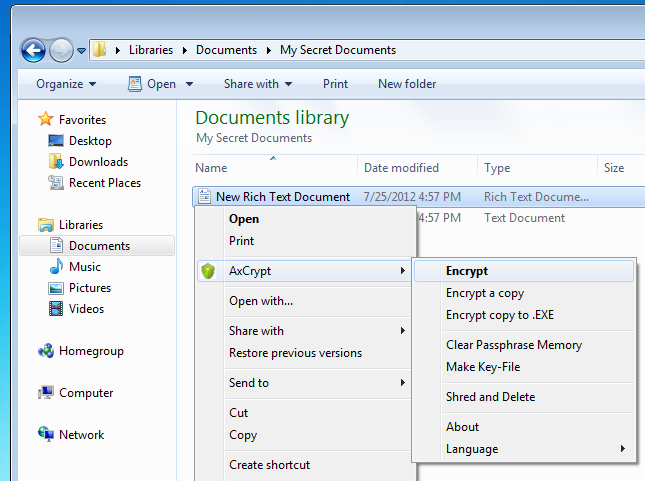 It is free and comfortable, leading open source file encryption software for Windows. It is quite an effective tool which integrates nicely with windows. Just a right click and selection, the file will be encrypted. Or just configure it to timed so your file will locked down. Just decrypt it when in use. It is pretty fast and comfortable to use. Only 128-bit AES encryption is supported.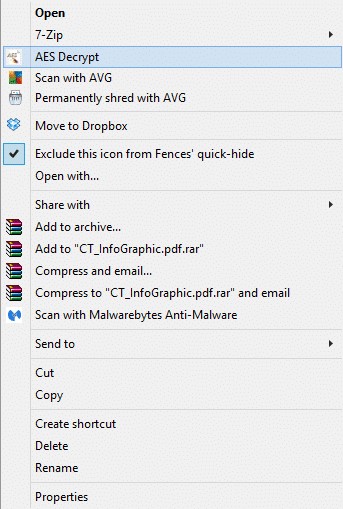 AES uses powerful 256-bit encryption algorithm which secures your folder highly. After that you can leave your files stuff stress free. Your data can never be seen by any other user. It  is an amazing tool for anyone who carries sensitive information anywhere with them. Store and backup your information safely at bank or cloud service.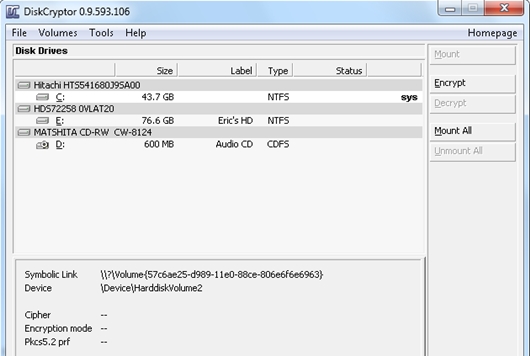 Another open encryption software for all disk partitions and system partition too. The main aim of the product is to reproduce the ultimate security towards the data. It explains the whole mechanics of the program which is supreme confirmation and demonstration of its security.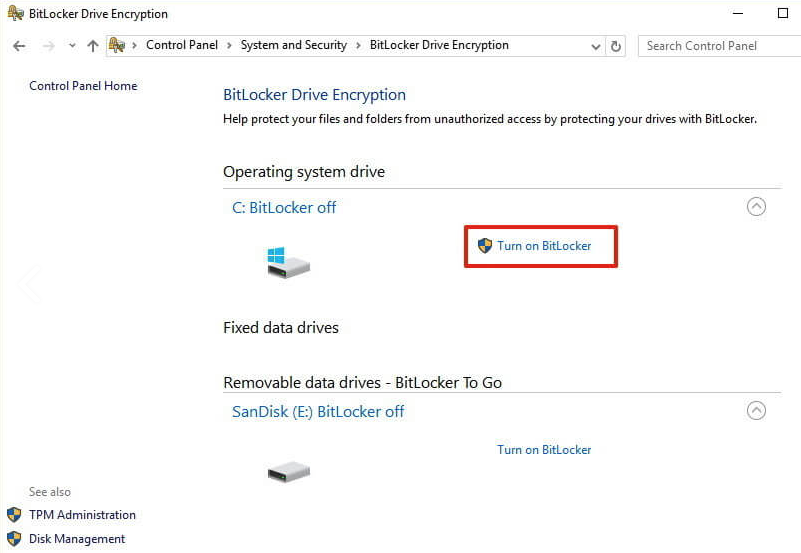 It integrates with operating system which addresses the threat or look after the exposure from lost or stolen. BitLocker is able to provide the protection of TPM version. Nowadays, new inventions are coming with TPM only with best security but bit locker offer the ultimate free security. Which is too for free.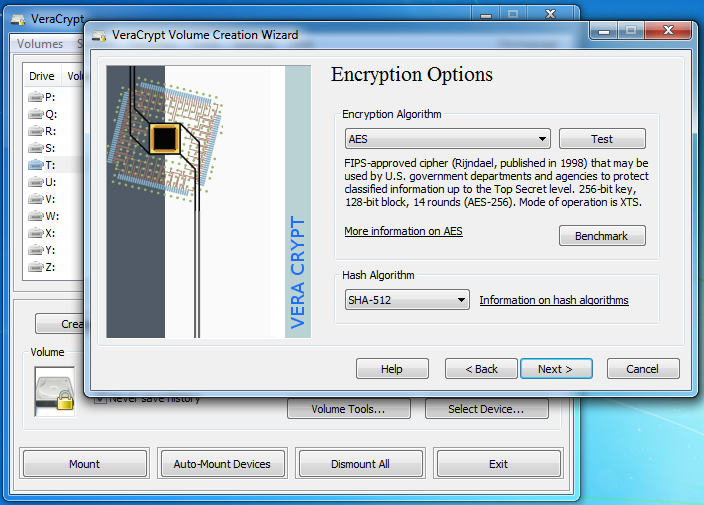 It creates personal encrypted disk under a file and further mounts it as a real disk. It encryption system is real and transparent. It offers plausible deniability in case an of adversary forces which can force you to reveal your passwords like hidden volume and hidden operating system.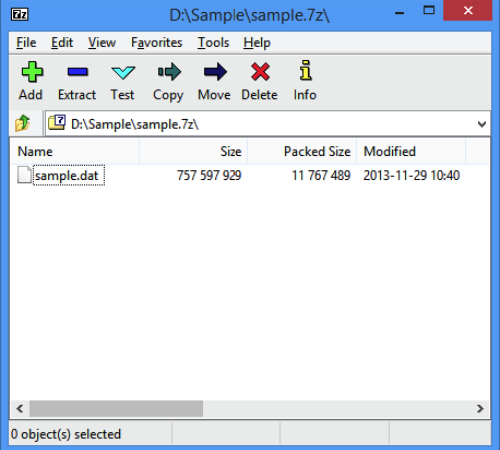 7 zip is yet another free software with open source which has file archiver with a high compression ratio. Its almost code are under GNU LPGL license. Whether it be personal or for commercial organization, you can use it for free for any purpose.
Best Paid Encryption Softwares

Folder lock is a revolutionary concept that allows the ultimate data security. The software allows you to just not encrypt your files and folder but put up a separate lock to them also. It is followed up with advance grade 256-bit Encrypted files. You can secure Online backup of your encrypted files. It uses Real-time, On-the-fly and automatic encryption and Decryption.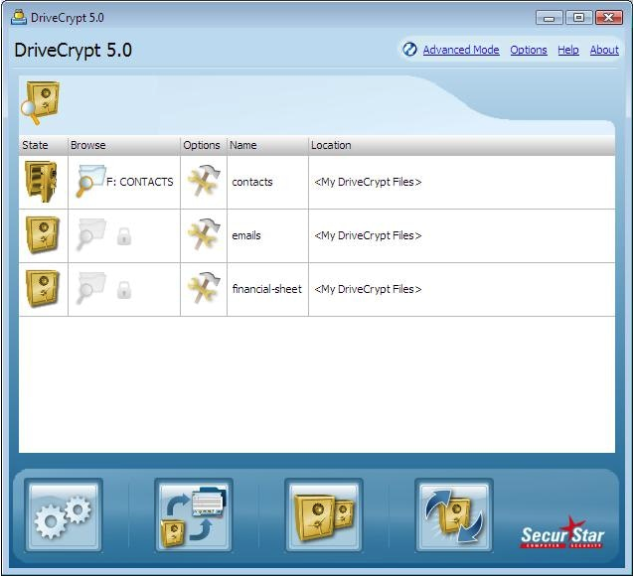 DriveCrypt works on 1344 Bit which is ultra strong encryption. It hides all the data in fake disks or music files. Nevertheless, it can encrypt any kind of devices like external disk, CDs, DVD and USB sticks etc. From small firm to international companies anyone can effectively protect its data.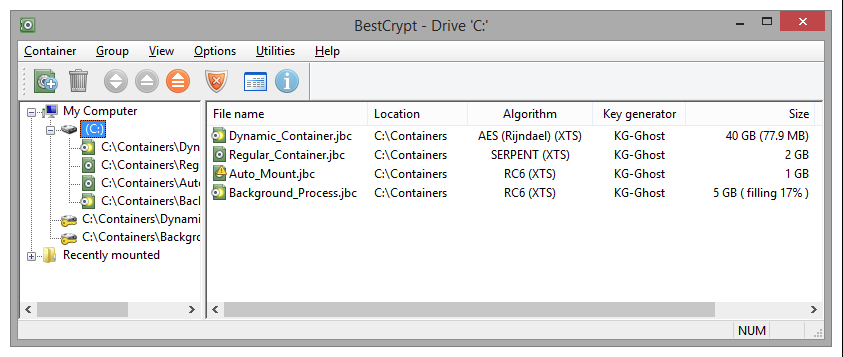 It protects your data from virtual threats, hackers cloud etc. It gives you painless encryption. Best known alternative to all encryption software. It even supports cloud storage services and its BCWipe wipes files beyond forensic recovery. So lock up all your sensitive data with BestCrypt Container Encryption.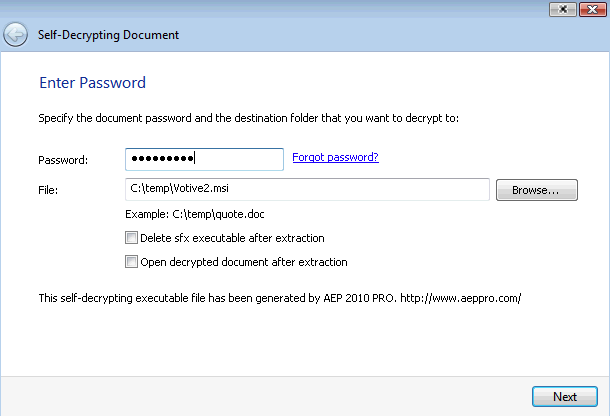 Encrypt all you sensitive and confidential files under 20 encryption algorithms which include AES 256. You are even allowed to create self-decrypting versions of the documents and send them via email using public and private encrypting keys whenever needed.
Bottom Line
Here goes the best free and paid software which is indeed best the security of your PC. Secure your devices with best encryption software for your windows. You might know this thing that Windows 10 has its own Encryption System. You just need to Log in to your Microsoft account then go to setting and enable your encryption.