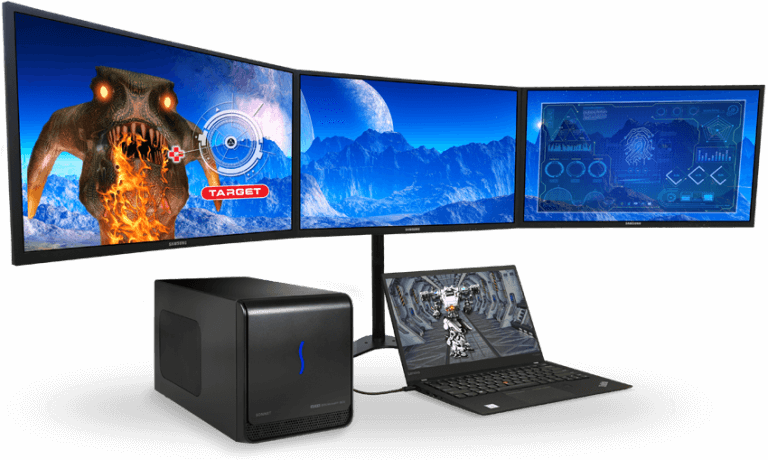 Every one of us had one of those days when we just sat around having been fed up with our PC or laptop. The reason, the inability to play the high-end games that require the top-notch graphics cards. I particularly had many of those off-days, adherent to my dismal laptop equipped with a mere Intel chipset graphic card. Same goes for the PC, with the sub-par graphics support.
It was around a while back, that I heard of the external graphics card and boy my joy knew no bounds. Having laid aside my PC gaming habits for quite a few years, it was kind of a journey back into my favorite past-time where I'll be able to enjoy myself once again, all thanks to external graphics cards.
I guess there's many of us out there who are lost in the same predicament as of me. As a reason, I thought of sharing my behest knowledge about the external graphics card to people around here. We would look to go through the initial story, the parameters about the external graphics card for the laptop and then enclose it with the best picks of the market. And guess what, we'd got plenty to offer with us. So join us in our search for the '7 Best External Graphic Cards & Enclosures'.
External Graphics Cards and the fuss around it

As a matter of fact, the GPU's in our dear laptop are pretty difficult to replace. It's often the reasons like the form factor, the soldering of GPU's to the motherboard that makes it an impossible task of replacing it. There's a thing about why everyone advises beforehand about the choice of GPU on offer when buying a laptop. One would never want to get stuck on the timid low-range graphics cards that don't run those tough games.
But hey, what if you've got one of those laptops with timid GPU's and yet you can't dream of playing your way through to the top-line games on offer. Should that stop you by? I guess not. Afterall, we've always found a solution to our problems since the test of the time, haven't we?
Step aside external GPU's, which are much more powerful and performance oriented than the integrated ones. There's has been a few options in the ilk of the external graphics card during the past, but many of these were limited mainly by the slow bandwidth speed and connectivity issues. However, that's laid to clams now due to the new improved offerings in the market. Most of the MacBooks too can be improved upon with these external graphics card mac that is on offer these days. And these new offerings will also help along in playing those VR games that require much more graphics processing.
Having not to shell thousands of dollars on a new mean machine just for gaming would be a welcome choice for many gaming enthusiasts like us, isn't it?
What's actually inside an External Graphic Card Enclosure
External graphics cards as we know about come in an enclosure which can be simply plugged into the laptop to start off. However, it's not just that. The external graphics card enclosure often comes with expanded I/O for laptops, HDMI ports, Ethernet ports, SD card readers in some cases and then the recent USB Type -C ports. Furthermore, there's ventilation and additional fan to keep the graphics card cool enough to perform throughout the need of time.
The Buyer's Guide to External Graphic Cards
We talked much about the external graphics card docks or enclosure in above cordons but that doesn't paint the whole picture about what constitutes the best external graphics card or simply the parameters for getting one for yourself. We here would cover the same with our buying guide on the external graphics card. Read along for the entry.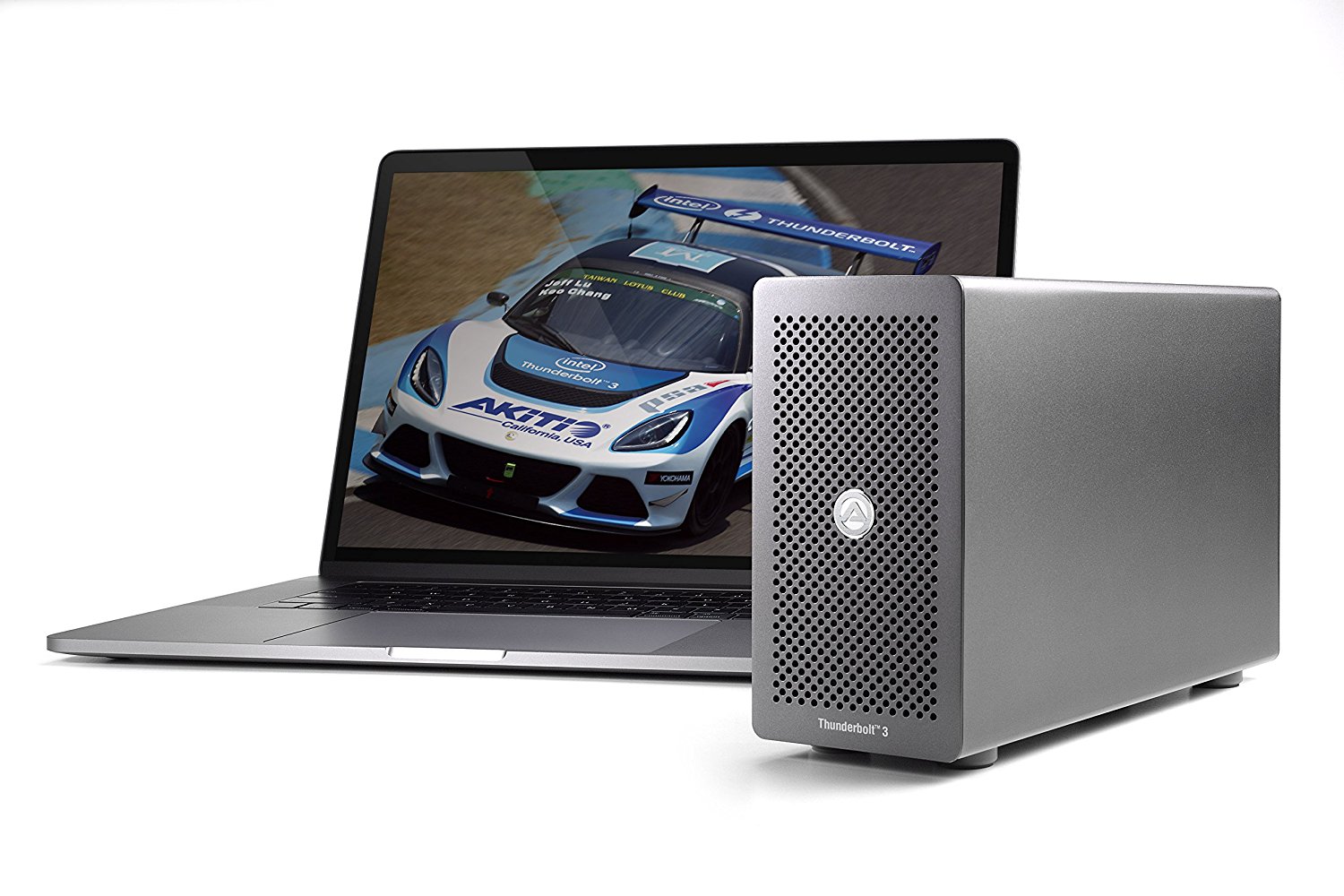 A simple paradigm
Let's just put it this way, a single tight-lipped box with a mere single outlay of cable will suddenly turn my dire PC or a laptop into a lighting fast mean machine. Sounds almost lame, doesn't it? We can say that in the recent past, external graphics cards have not lived up to the billing but hey with these shifts in time, they've certainly become better. And what's the thing that has made them better, well a small matter of interface?
Let us brief you more on it.
Interface
For far longer, there have been inconsistencies regarding the interface when it comes to connecting the GPU enclosure to the laptop or PC. There were plenty of hoops and jumps regarding the perfect fit. But that can be laid down with the recent USB Type C with Thunderbolt 3 thing. You see USB Type C offers far better speed and bandwidth support than the bare USB 3.0. You may question as to how? Well, we'll answer it all for you down below.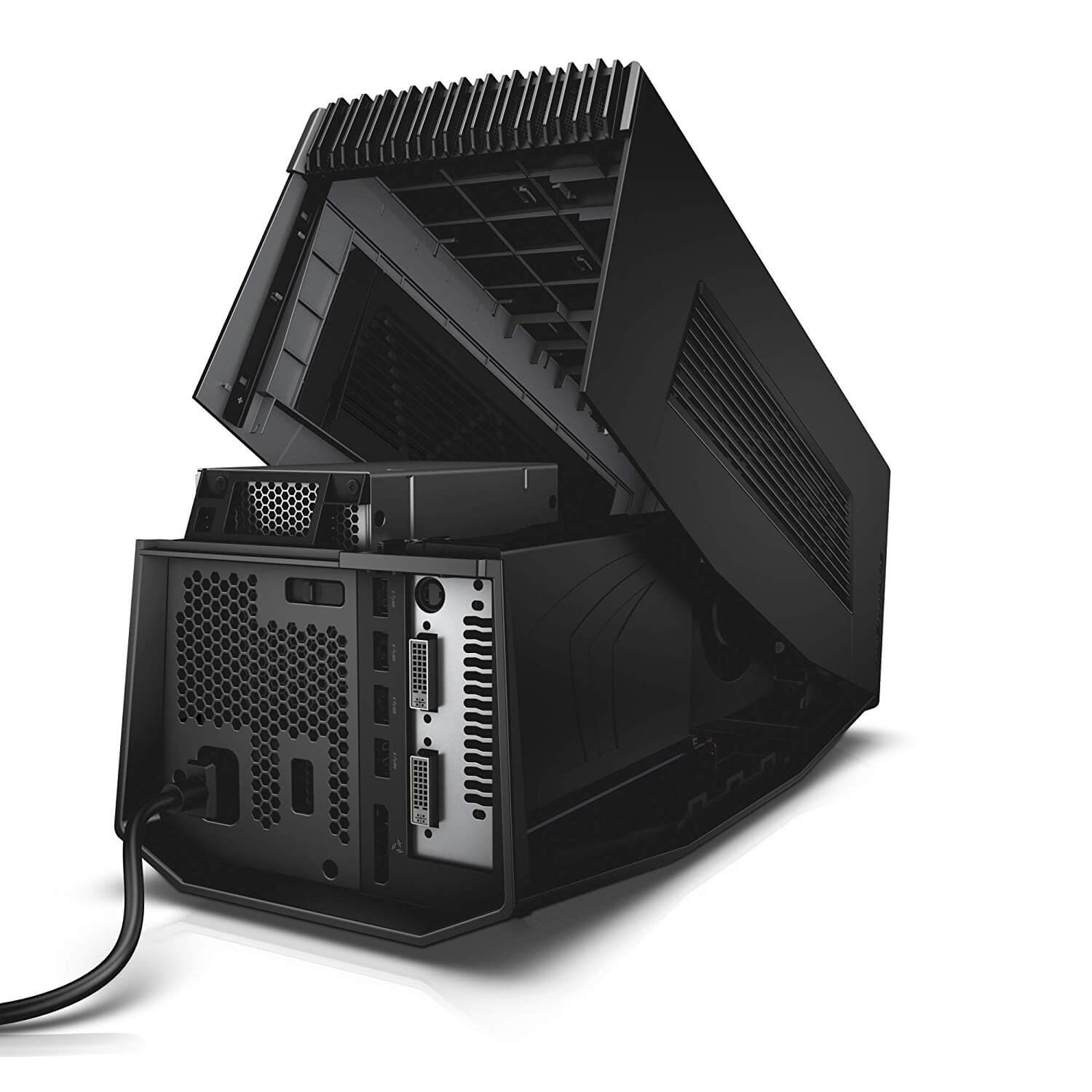 The types of Interface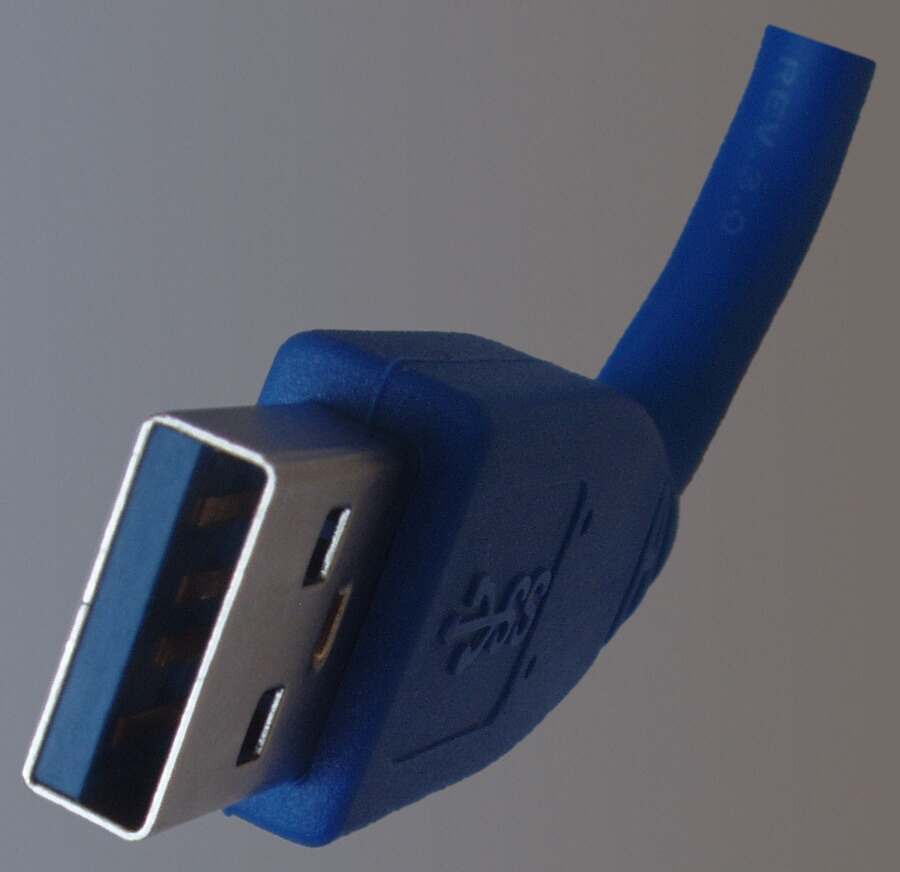 a) USB 3.0
 Maybe the worst of options around when it comes to external GPU enclosures, USB 3.0 is often berated for its low bandwidth support, a mere 5 Gbps. It's almost equal to that of PCI-E 2.0 1x speed. Using USB 3.0 would mean low bandwidth support and not-so-good of a gaming performance. But hey, on the positive side of things, it's still far better than the integrated graphics on your PC or laptop.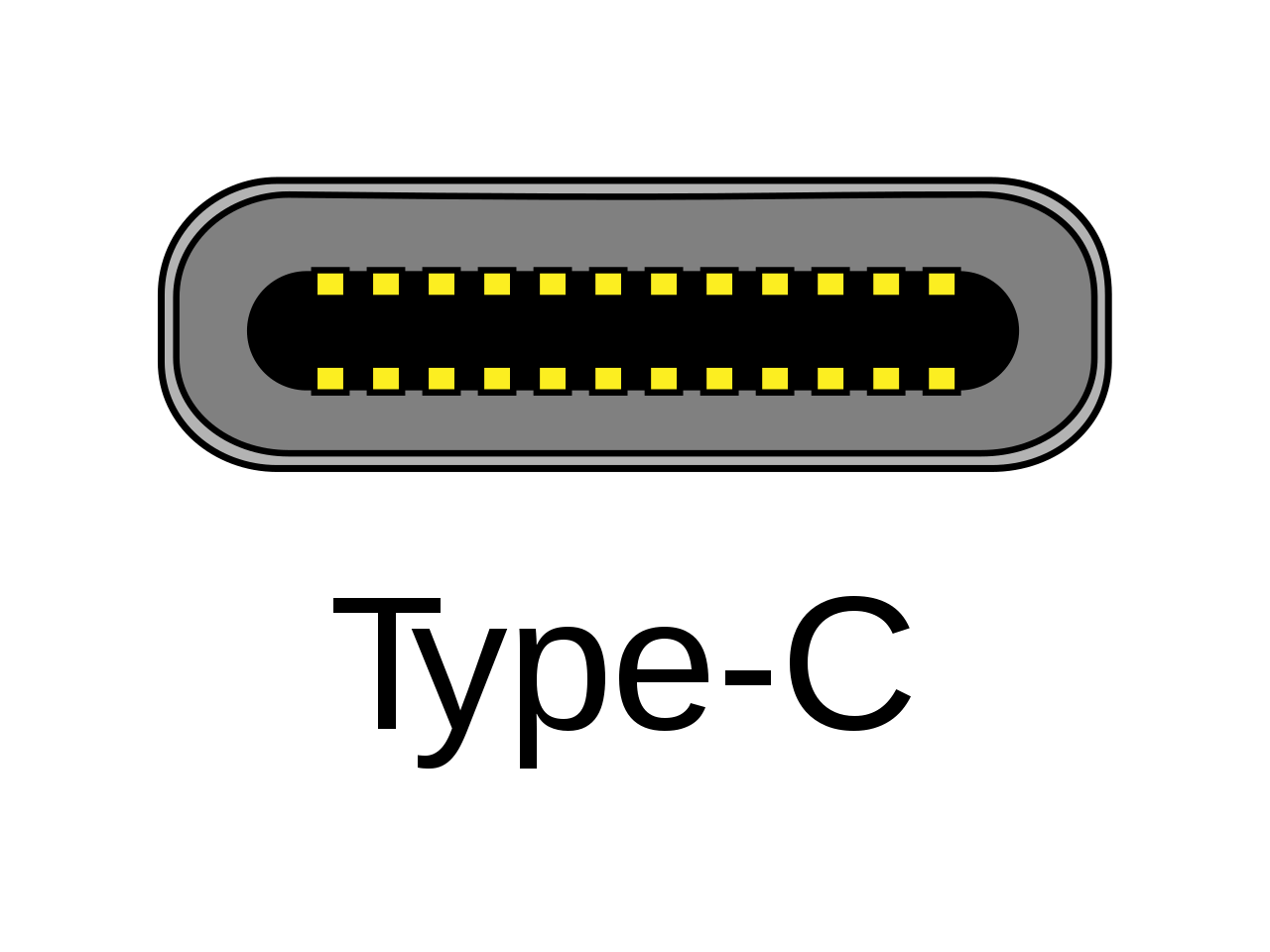 b) USB Type-C
USB Type-C, the kind of next-gen thing that's almost on the very top-line products these days. This one allows a user to extract much more of a speed than those of lame USB 3.0 adhering to its usage as SuperSpeed USB. You can get speeds as of 5 Gbps or as high as 10 Gbps with these ones.Certainly worth having that USB 3.0.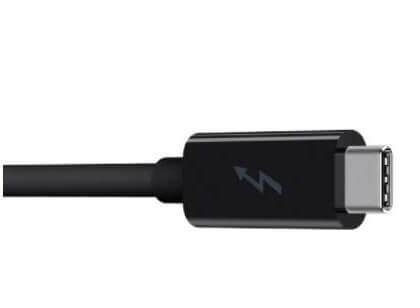 c) Thunderbolt 3
Thunderbolt 3, is what is on offer with the modern GPU's. It's not entirely a type of connector but uses more of the interface same as of USB Type-C. But what separates it from others is the ability to transfer data up to a speed of 40 Gbps along with a power delivery of 100 watts. You'll often use this one along with USB Type-C interface to create power equivalency of PCI-E 3 4x speeds.
A few things to take care of
Guess it's time to finally introduce the crème of the crop, i.e. the External GPU, that we so have so dearly assembled around here over. Let's roll down as we present to you our top picks as part of the '7 Best External Graphic Cards & Enclosure'. We'll have a tabular representation of the pieces before going with the full in-depth review down below.
Make sure that your laptop or PC has at least USB Type-C connectivity. In fact, having Thunderbolt 3 with USB Type-C will work wonders.
Although the market is littered with external GPU enclosures, not every piece on offer will work on every system. There are more than a few brand-centric external GPU's that only work with a few systems.
A preferably old piece of laptop or PC might not work well in sync with any of external GPU. In such a case, the laptop or PC will further slowdown in performance
lightbulb-oLook to pick the external GPU which fits perfectly with your laptop or  PC.
So you ready for it mate as we run our rule over it. I guess that's a roaring yes.  
Let's compare some of the best external GPU Box on market
Detailed Comparison List
Image

Model

Input Type

Purpose

Prices

Reviews

Razer Core
Thunderbolt 3
Best eGPU around

Check prices

Check reviews
Alienware Graphics Amplifier
Thunderbolt 3
Best Budget eGPU

Check prices

Check reviews
Akitio Node
Thunderbolt 3
Best Mid-range eGPU

Check prices

Check reviews
Sonnet eGFX Breakaway Box
Thunderbolt 3
Best Budget & Mid-Range eGPU

Check prices

Dimension– 16.1 x 7.3 x 6.8 inches
GPU support– Single, Dual-wide, Full-length PCI-Express x 16
Input system– USB 3.0
Output– USB 3.0 x 4
Power– 375 watts
Weight– 7.7 pounds

Razer Core Review

It's quite a surprise that Razer, in its short history of coming up with external GPU's has taken the market by storm. Having ventured into the stream in 2016, Razer came up with this peach of a piece, Razer Core. It was one of the first Thunderbolt 3 compatible external GPU around and was designed to function for the laptops under the Razer brand, simply stating their Blade series and Blade Stealth series ultrabooks.

It comes with AMD's fine-tuned offering, XConnect technology making it a great option for Radeon based laptops. The enclosure is designed nicely and packs in 4 USB 3.0 ports along with an Ethernet port. It is powered with a 500-watt power supply. There's also ample space to fit in any of a full-size fan-cooled external GPU. The enclosure is made up ofaluminum frame certainly offering it a solid build quality. Its enclosure does tend to add a premium look, and judging by the price tag, this one from Razer is certainly one of the top-priced pieces around.

You'll find a support system for Razer's own programmable Chroma RGB lighting with this enclosure. It also offers the option to charge your dear laptop and run the powerful graphics card all at the same time. In fact, NVIDIA external graphics card for laptops works just great with this one. It does tend to show Razer's top-notch R&D mechanism. And add to it, the technical aspect that any of the laptops with Thunderbolt 3 support will swiftly accept this external GPU.

We liked

Premium design and build quality
Great compatibility
Open Source

We didn't like

Software set-up is clumsy

Alienware Graphics Amplifier"

Best Budget eGPU

Check prices

Dimension– 16.1 x 7.3 x 6.8 inches
GPU support– Single, Dual-wide, Full-length PCI-Express x 16
Input system– USB 3.0
Output– USB 3.0 x 4
Power– 375 watts
Weight– 7.7 pounds

Alienware Review

Part of Dell's sub-gaming brand, Alienware has been one of the best gaming options when it comes to the non-console based mechanism. Alienware has an exquisite range of laptops under its belt and it was just a matter of time before they dived into improving their offerings. This Graphic Amplifier was first forayed as part of 2014's showcase and has become a familiar name in external GPU's in the years thereby.

It's pretty much compatible with any of the devices functioning on the Thunderbolt 3 technology. It offers a power of 460 watts and can run even the most powerful of graphics cards around in this enclosure. With a straightforward plug and play system, it takes mere seconds to get this beast started. As is the thing with external GPU's, this one too houses ample connectivity options like four of USB 3.0 at the rear side of the enclosure. There are also additional features on this one like that of internal bandwidth hosted dedicatedly only for the graphics.

Unlike the Razer external GPU that works in tandem with the AMD's XConnect technology, this one from Alienware uses a proprietary system to help connect your external GPU with the PC. Gauzing this external GPU along with others in terms of performance and price, Alienware's offering tends to be quite a fine panache. It comes in under $200 price bracket making it a worthwhile investment.

We liked

Can work along with Alienware laptops and other PC's
Pricing makes it a fine investment
Four USB 3.0 ports

We didn't like

Doesn't yield the power/charge option as those of Thunderbolt 3 models

PowerColor Devil Box"

Best Alternative to Razer Core

Check prices

Dimension– 400 x 172 x 242 mm
Input system– Thunderbolt 3
Output– USB 3.0 x 4, Ethernet, SATA controllers
Power– 500 watts 

PowerColer Devil Box Review

PowerColor adds a rich option for eGPU enthusiasts all around with this meticulously designed piece from themselves. Marketed as the Devil Box, this one features AMD XConnect technology, unlike the Alienware's offering. It is equipped with the next-gen Thunderbolt 3 connectivity for lightning fast speed and processing power.

The PowerColor Devil Box comes along as quite similar to the Razer Core at a normal glance. And that might be a good thing, as the Razer Core's design is one of the best around. Its enclosure box contains a powerful 500 watt supply, four of those USB 3.0 ports, a USB Type-C for Thunderbolt 3 support, good old Ethernet and PCIe extension. There's also SATA controllers is that's what you're looking for.

This eGPU can take in external graphics card adapters like NVIDIA GeForce GTX 750 series or any of the higher end options than it, although, AMD Radeon R9 series works great too. Just keep in mind the dimension of the graphics card so as to fit into the enclosure.

We liked

Offers Thunderbolt 3 connectivity
Features 4 USB 3.0 ports
Presence of SATA controllers

We didn't like

Only works with a select few certified laptops and PC
Does tend to be pricey in comparison to others.

Asus ROG XG Station 2"

Best Top-line eGPU

Check prices

Dimension– 22 x 14.3 x 10.1 inches
GPU support– Full length, full height, double-wide, PCI-Express x 16
Input system– Thunderbolt 3
Power– 400 watts 

Akitio Node Review

Akitio gained quite a fame with their previously popular Thunder 2 eGPUs. And the trend seems to continue along with their recent Akitio Node model. It's an external GPU that epitomises functionality and affordability into one segment as this renders to the mass enthusiasts waiting for one such option.

It has a simplistic design and is well built for. There's a carry on the handle with this one, unseen on other GPUs around. That speaks of something Akitio has planned well for gaming enthusiasts who seek portability with their gear.

It features the recent Thunderbolt 3 connectivity technology with its enclosure making it quite a speedy price of transmission in case of bandwidth. There's support for full-length, height double width PCIe x16 with this one. It also packs in a 400-watt power supply that keeps it performing to the highest ordeal. The pricing set by Akitio for this one makes it a great piece of business for all those thinking of improving graphics performance of their laptop or PC. 

We liked

Compact design
Good performance
Added carry-on handle option

We didn't like

Doesn't pack the high-end features like that of other competitors

Gigabyte Aorus GTX 1070"

Best eGPU + Graphic Card Combo

Check prices

Dimension– 8.3 x 14.6 x 9.8 inches
GPU support– Single, Double-wide, Full-length PCI-Express x 16
Input system– Thunderbolt 3
Power– 350 watts & 550 watts
Weight– 7 pounds

Sonnet eGFX Breakaway Box Review

Adding up another of those Thunderbolt 3 equipped pieces around, this one from Sonnet was launched at the NAB Show of 2017. It's another of those certified eGPU's that everyone is raving around these days. It comes along as a nifty piece for those seeking a better, cheaper variant to the expensive Razer Core or PowerColor Devil Box. Here's us with the review of this one down below.

This enclosure comes along with a straightforward easy to the eye design and has reliable build quality. It offers pretty effective cooling to the graphics card that is to be housed inside. Sonnet eGFX has a 6-pin PCIe cable, one of those 24-main power cable and 120mm fan. It comes in two different power options as 350-watt box and 550-wattbox. the fan bracket on the inside also protects it against any vibrations that may occur.

The Thunderbolt 3 series allows it fast interface and bandwidth transfer aided by the USB Type-C. You can set up full-length, double-wide cards without any fuss around with this Sonnet eGFX Breakaway Box. It's priced at a competitive range and makes it even more delightful investment. 

We liked

Pretty good build quality
Presence of Thunderbolt 3
Can house full-length graphics cards

We didn't like

Does tend to be little noisy in compared to others
Can't match up to the high-end competitive options available around

We hope our guide helped you to find right eGPU.

We want you many good and lucky kilometers!

There were plenty of choices going forward when we thought of lining up our eGPU segment. But as things went along, we only sought to list out the best bits among the market. And since Thunderbolt 3 has already become the new trend, we skipped out Thunderbolt 2 option like Akitio Thunder 2. There was also a talk of gaming docks, but they haven't hit the ground running as these eGPU's. And as a matter of fact, there are only two notable mentions when it comes to external graphics card dock at present like MSI Gaming 27XT and that of Intel Skull Canyon.

A few other eGPU's are still in the developmental phase and will soon roll out in the future. We hope those coming down the line will feature much more impressive build and features that those present in the market. We will also love to see companies offering more of those gaming docks as well so that we'll have something more to think of.

And ah, we will make sure to include any newly available options around the market as part of our regular updates with this piece. Till then, here's us bidding adieu for today from this one. Adios.