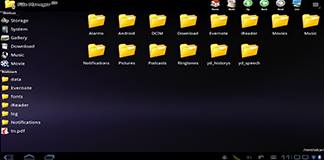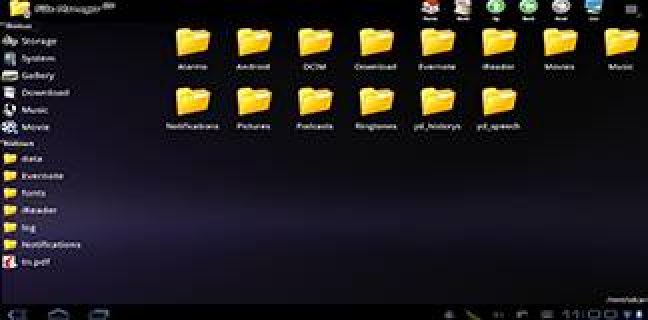 Hey, guys if you are a core user of android then you would have know that Android OS doesn't have to preinstall file manager. In Nexus and Motorola Phones is the live example of that. While on the other hand other Android skins & custom ROMs come with a pre-installed file manager. The results are, whenever we want to share, move or delete any specific file type you need a file manager app. Every Andriod user needs a decent file manager app.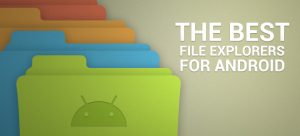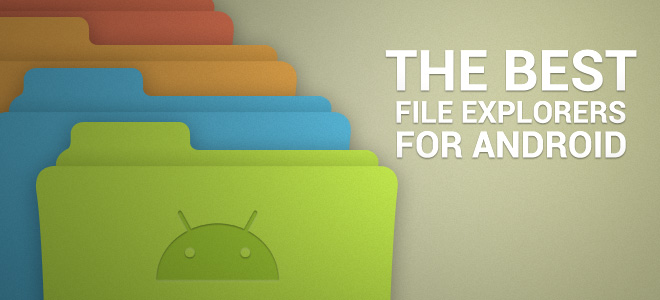 Here thankfully to Google Play store where you can find numbers of File Manager Apps. Every file manager app have its own features, themes, and file managing system. Choosing one they are kind of hard task, first, you have to check review, star rating and feature then download them. Here we tested all the File Manager apps and have found the best ones for you.
Download Best Android File Manager Apps 2017
Out of numerous free file manager apps here are the best file manager apps for Android:-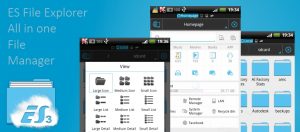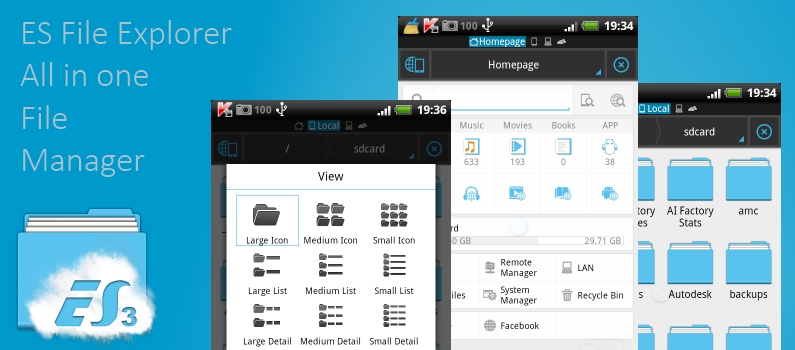 ES File Explorer is one of the most popular file manager Android. It is not only a file manager also consist download manager, system manager, remote manager, and much more.
There are many tools for file management like Cut, Copy, Paste, Move, Rename, Hide, Send, Create, Delete, Search, Share, etc. You can also compress the file using ES File Explorer. You can also compress the file into Zipping, and send those file using popular cloud storage as well Dropbox, Google Drive, SkyDrive. You can also access the file of your Phone by Remote File Manager.
File Manager HD is another best file manager app for Android. Now some of the smartphone company also providing this app pre-install on their smartphones. The user interface of this file manager app is very simple it categorizes your files based on file types like images, audio, videos, and documents. The app also supports the cloud storage so you can easily switch between your local & cloud storage with ease.
We often visit a file or folder, so to quick access to that, you can put it as a widget on the home screen. So, if you are looking for a file manager app that lets you manage your files quickly and efficiently, you should give File Manager HD a shot.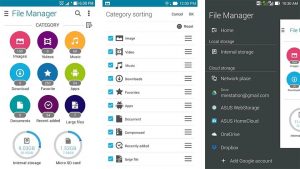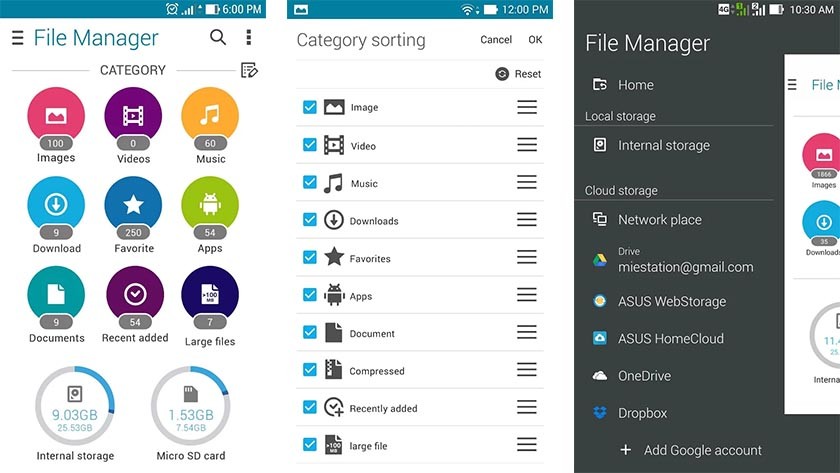 This file manager is official file manager app from Asus. The app fully compatible with all device. ASUS File Manager allows you to copy, move, rename, delete or share files to and from any of your storages. It also lets you browse and access your files by category.
The user interface of the app is very much attractive and simple. This app also has storage analyzer so you can analyze the storage. It supports most of the cloud storage accounts such as ASUS WebStorage, Dropbox, Google Drive and Microsoft OneDrive. So, in case you want to move your data, it'll help.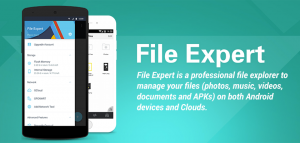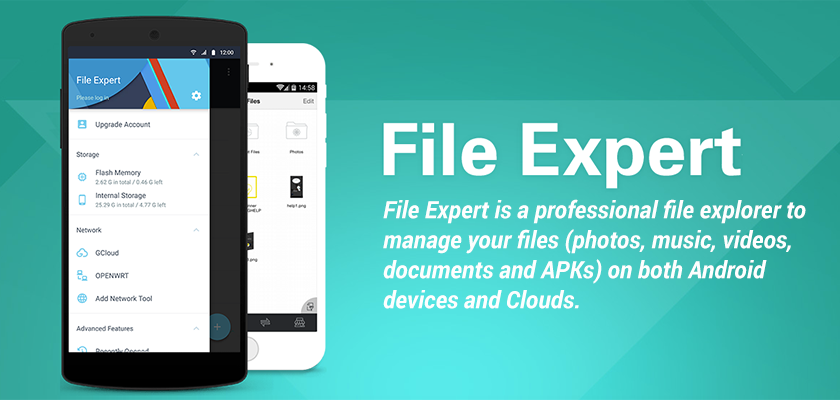 File Expert is another popular file manager available for Android. It auto-categorizes files and folder with their supported file type. There are some unique and cool features like Recycle bin, Safebox, Super Downloader, tag & compress files (ZIP, 7Z, and RAR). It supports various file transfer methods like Bluetooth, FTP, SFTP and FTPS servers.
The UI of the app is a clean interface and tabbed layout, which makes sure locating your files is easy. The app also performs the basic features like cut, copy, paste, move, delete and some others. The app is available in a Free version as well as paid. The free version consists ads and on the other hand paid to have three versions: Professional, Premium, and Flagship.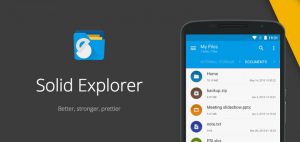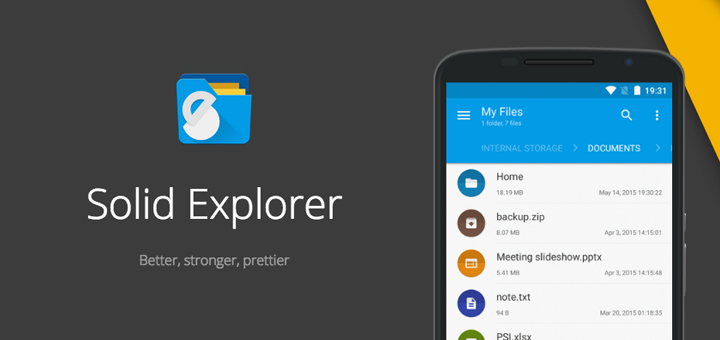 Solid Explorer, as the name, is quite a "solid" file manager. The interface of the app is beautiful and functional too, with a just simple swipe you can bring the panels where you can just simple drag & drop files between folders and multitask. Moreover, you can also customize the app's interface with various options and icon packs. Solid Explorer is available for a 2-week free trial on the Play Store after you have to pay for the Premium version.
The app also has the ability to ZIP (ZIP, 7ZIP, RAR, TAR) & extract files. If you want to use the USB OTG support then there is also a paid plugin for that.
FX Explorer, previously known as File Explorer. The app has some really cool and attractive features like the visual clipboard, pinch to zoom support, themes, homepage customization, usage view and more. FX File Explorer also supports add-ons, there are add-ons for cloud storage sync support (Google Drive, OneDrive, Dropbox, Box, and SugarSync).
The app also has split view feature so at the same time you can open two folders in a split view mode. Overall, the app is very much effective and no lag at all. The beautiful user interface and unique features like gestures split view mode and visual clipboard. The app is available for a 7-day trial and after that, you have to buy the Plus version through an in-app purchase.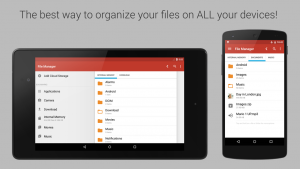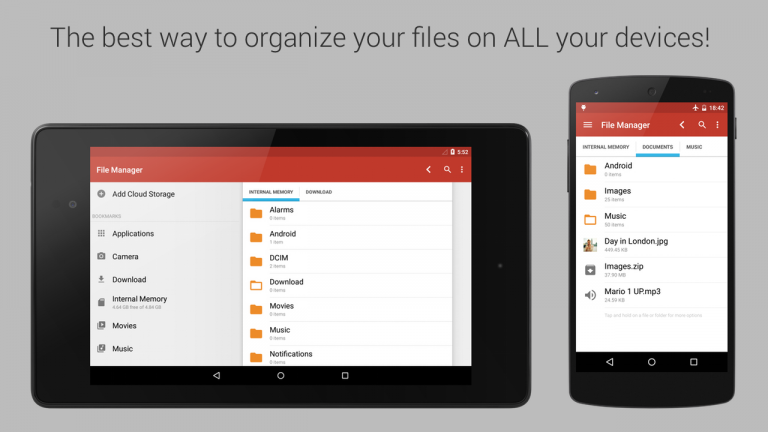 Gira File Manager is available on the available on the play store as File Manager. The App is developed by the Gira Mobile. Gira File Manager is a simple yet effective file manager app that works very much as we expect. The app also supports for cloud storage services but only in Premium version.  and also lets you add any folder or file to the home screen for quick access.
There's also support for app management, USB OTG drives, various file formats including GIF, file compression (Zip, RAR, Tar, Tar.gz, Tgz, Tar.bz2) You can also add any folder or file to the home screen for quick access. If you use the OTG then you don't have to install any other add-on. You can also manage the ZIP and RAR file from this app.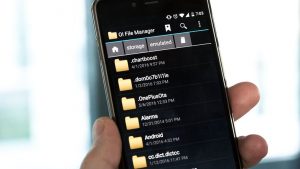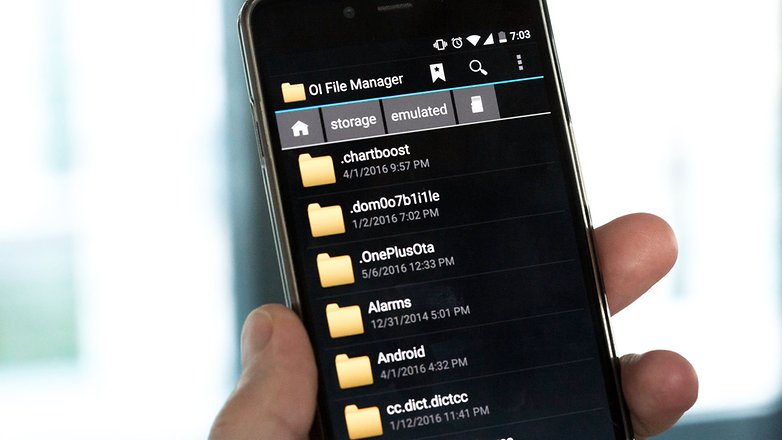 Ol File Manager is another popular app to manage your file on Play Store. In the terms of UI is not much attractive but friendly. You can easily navigate to any folder or file. It looks more like basic interface, the folder icons are like windows icons. The unique feature is you can change the languages of the app if you want. There are more than 15 languages are available in the app.
Ol file manager does all the basic functions as well copy, cut, paste, delete, create, move etc. The best part is if your are a developer and want to create your own app then this app will let you do because of the open source code. You can download the source code and create or customize.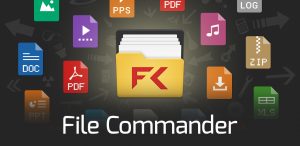 File Commander is an advanced file manager for Android. The UI is really cool and amazing, icons are the same as your android phone have. The app categorizes your files and lets you add custom categories if you want.There are is one cool and unique feature which no other app offers is this app have the ability to continue copying or moving tasks from the background.
In the latest update of the app, you can easily convert any file type into others. It performs over 1200 types of conversions and convert your files to more than 100 other formats and easily share your display with other devices on the same network.
According to us, these are the best file managers for Android. If you have some other file manager app then let us know in the comment section. So, try them out and let us know your favorite.