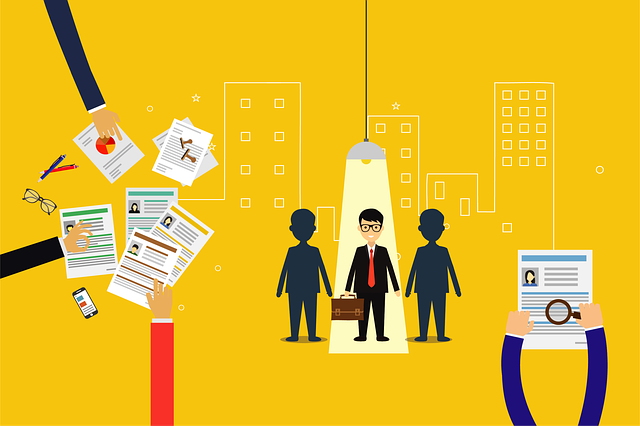 WHAT IS HR AND WHY IS IT IMPORTANT.
An adept business leader has this uncanny skill of managing the resources and directs them towards the objective of the business and eventually generates value for his customers and his organization. 
The resources of business being MATERIAL, MONEY, MACHINE, and MEN, generally referred to as the 4 'M's. The "MEN" mentioned here refers to the Human Resource and though listed as the last 'M', it is the most important resource. It is an efficient and dynamic human resource, that ensures optimal utilization of the other three resources. 
Human resource is very dynamic and driven by various factors and poses a greater challenge of managing them.
VARIOUS FUNCTIONS WHICH ARE PERFORMED IN HR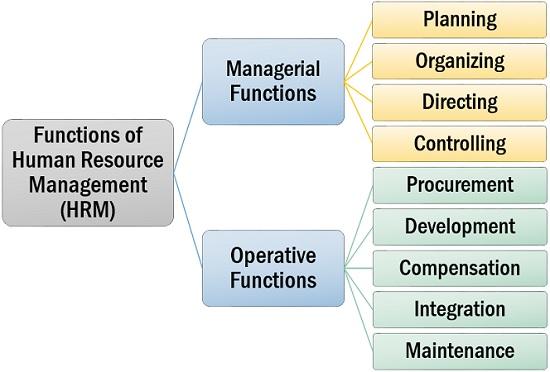 The figure below gives a fair idea about the various major functions, that a typical HRM would constitute.
Each of these functions can be further down into various executable steps and this makes the domain huge.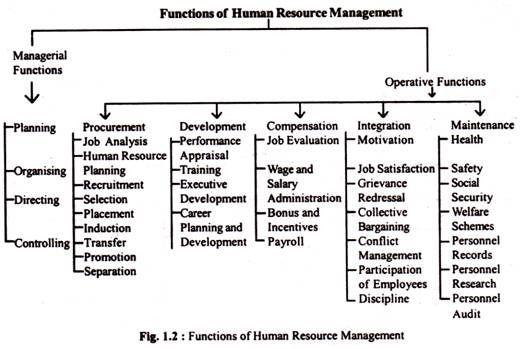 Till a few decades ago functions like recruitment, payroll, and to some extent, training was the only focus of HRM.
WHY NEED FOR AUTOMATION/COMPUTERISATION
As the business ecosystem got competitive and highly talent-driven, HRM came into prominence and very scientific and objective approaches evolved, to manage human resources.
However, the gamut of HRM was very intimidating to be handled manually. Incidentally, the IT and ITES were also galloping ahead with innovative solutions and disruptive innovations.
That helped develop standalone applications like attendance management system, payroll management system, daily reporting, leave tracking, etc.
These applications took away the load of mundane tasks and the HRM professionals could devote their energies to other functions that demanded human intervention like, training, conflict management, motivation, grievance redressal.
HR SOLUTIONS
For a long time, these standalone applications were enthusiastically used, as it did rev up the efficiency of the department. But as the business grew, and the horizons extended beyond states and countries, integration of standalone software into the mainstream Management Information system posed serious challenges.
This led to the creation of Enterprise Resource Management systems, with modular capabilities that facilitated the integration of legacy systems into the main platform.
The need and the technology harnessed a new generation of HRM software, which could address almost all requirements of the HR dept with tight integration abilities.
EXPECTATIONS FROM HRM SOFTWARES
Today, we find an HRM, HRIS OR HCM software. Basically, all three address the needs of the HR department, but with a slight difference in focus.
HRM stands for Human Resource Management and the focus is on managing the resource.
HRIS is the acronym for Human Resource Information system, the stress being on acquiring relevant data, their proper storage, retrieval and being used as input for management decisions.
HCM- stands for Human Capital management. Humans being accepted as 'capital 'instead of a resource.
A worthy HR software should have the following features/components.
A strong and centralized database, where information from various forms, user interface and hard wares (e.g. biometric devices) can be collected and be stored. These databases should avoid redundancy and should be in the form of a linked table, where retrieval and processing of data are very fast.
This component should speed up the recruitment process by providing online application, tracking it. Online aptitude tests, skill test can also be included here.
Once a candidate is recruited, he needs to be introduced to the system and the system needs to be introduced to him. The organization's SOP is to be shared with him and his ID and other credentials need to be established. This can be done efficiently on the software.
This voluminous activity should be taken over by the software and it should at any time be able to generate relevant reports about any employee, at any location.
This involves taking into consideration lots of factors about each employee, like his basic pay, absent days, incentive, tax deduction. The software should be able to execute this very efficiently and it should be scalable (ability to add new employees and parameters)
Computer-based training and LMS (Learning Management System) should be a part of the HRM software.
The appraisal of an employee is directly linked to performance. Every organization has its own key performance indicators and the software should be able to monitor and report them accurately to enable justified and holistic Performance Management.
Complete analysis across various parameters for all employees should be possible in real-time to be a real management tool.
WHICH IS BEST HR Solution AND WHY?
With the above components and expectations in mind, the leading HRM software today are: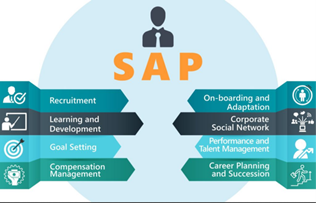 Rated the best for its 'TECHNICAL COMPETENCE' and global adaptation. SAP SUCCESSFACTOR is a complete cloud-based software that addresses all the requirements of HR processes and transactions. It is very flexible and adaptable to user requirements. It does have mobile functionality too. It is used in 46 countries and is suitable for a small, medium or large organization. It supports local and global compliance.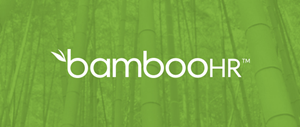 Rated the best USER-FRIENDLY software with a very intuitive user interface. It is very flexible and the transition from manual to an automated system is very smooth because of a very good support system. It is rated very high by the users. The reporting system is very efficient and customized workflow is possible. It is very suitable for small and medium businesses.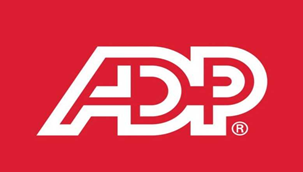 Rated as the best software for "HR ANALYTICS AND REPORTING" this software is said to generate reports with deeper insights and is a great tool for Management Decision Making. Data parsing and analytics are also excellent. Very innovative and path-breaking metrics can be developed, which can be pivoted in many ways.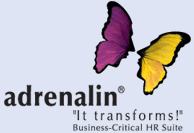 Expect excellent ease of implementation from this software. It is a web based solution, and covers all the major functions of the Human Resource department. One of the attractive features of this software is its modular deployment, which makes its integration with any other system easy and smooth.  The existing users have rated it very high for its features and functionality.
Being from the stable of Oracle, one can expect good database management. It is a cloud-based software, which features all functionalities of the HR domain. It has global presence and all international requirements can be complied with. The active users of this software like its basic and advanced features. It is suitable for small, medium and large enterprises, equally. Though it is preferred by multinationals operating out of various countries and continents.
We have listed these HR solution tools on the basis of user reviews and market stat data. Before purchasing any of the HR management tool, take it's trial, analyse it and then implement it in your company.