Inventory software or Inventory management software is a unique solution for enterprises and companies. This software helps enterprises to manage and control their orders, sales, and much more. They can use this software to keep track of every detail, product pricing, and maintain the productive level of the company. 
Smart Inventory management software can guide businesses in facilitating the logistical management of products. You can automatically manage to trade, ordering, costing, transport, assembly, storage, delivery, and shipping processes. Inventory mismanagement can lead to bulk cancellation of orders and much Loss. 
Choosing the right Inventory management software is the right step towards success. There is a lot of free and open-source Inventory management software available in the market but how do you know which one's perfect for you. We have prepared a list of the Trending Inventory management software.
Best Inventory Management Software
List of Best Inventory Management Software : 
1. inFlow Inventory: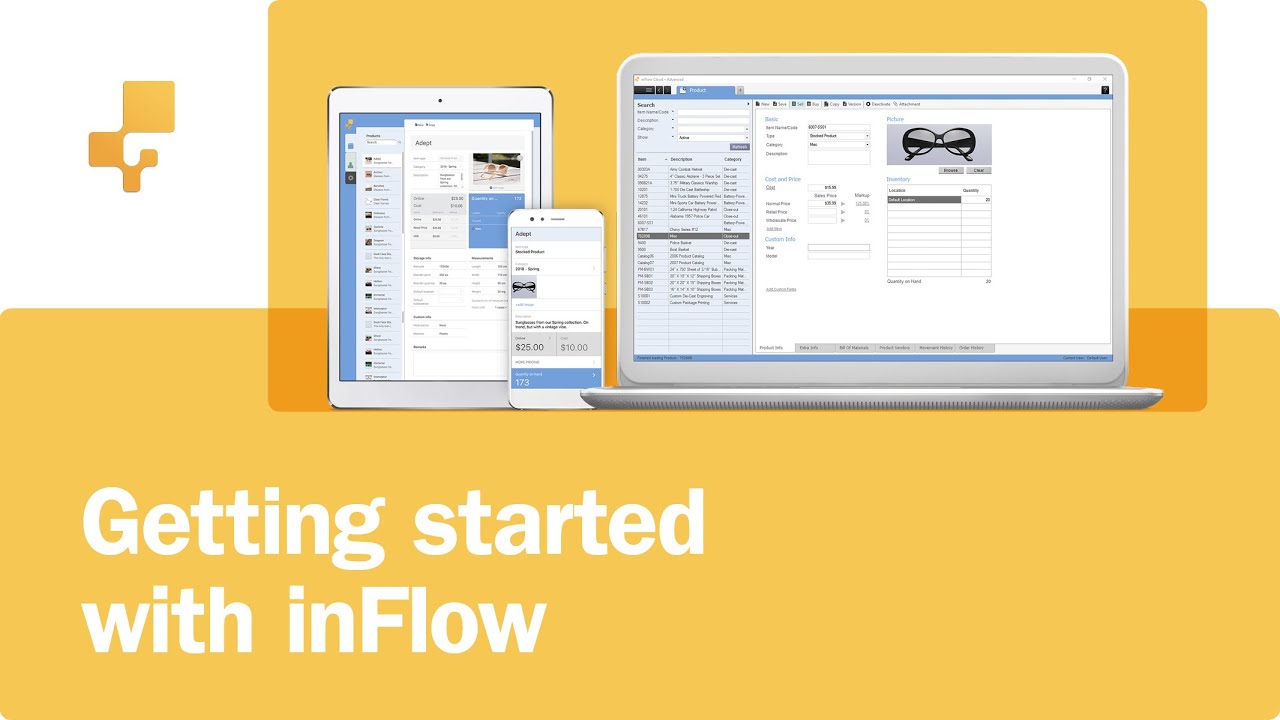 inFlow Inventory is ideal for businesses of every size. It has a free version using which you can manage up to 100 products and customers. This version is equipped with features like barcoding, cost management, sales orders, purchase orders, and much more.
It has an amazing feature called the payment tracking functionality that provides details of all the payment related transactions. There is also a paid version of inFlow is available. It has extra features like separate user logins, bills of materials (BOM), work orders, and much more.
Pros:
inFlow's inventory forecast is very helpful in restraining the examples of over-orders and inventory shortages.
Cons:
It's invoice templates are a little out-dated.
Cost of premium version: $399 per user for the Regular plan.
2. Zoho Inventory: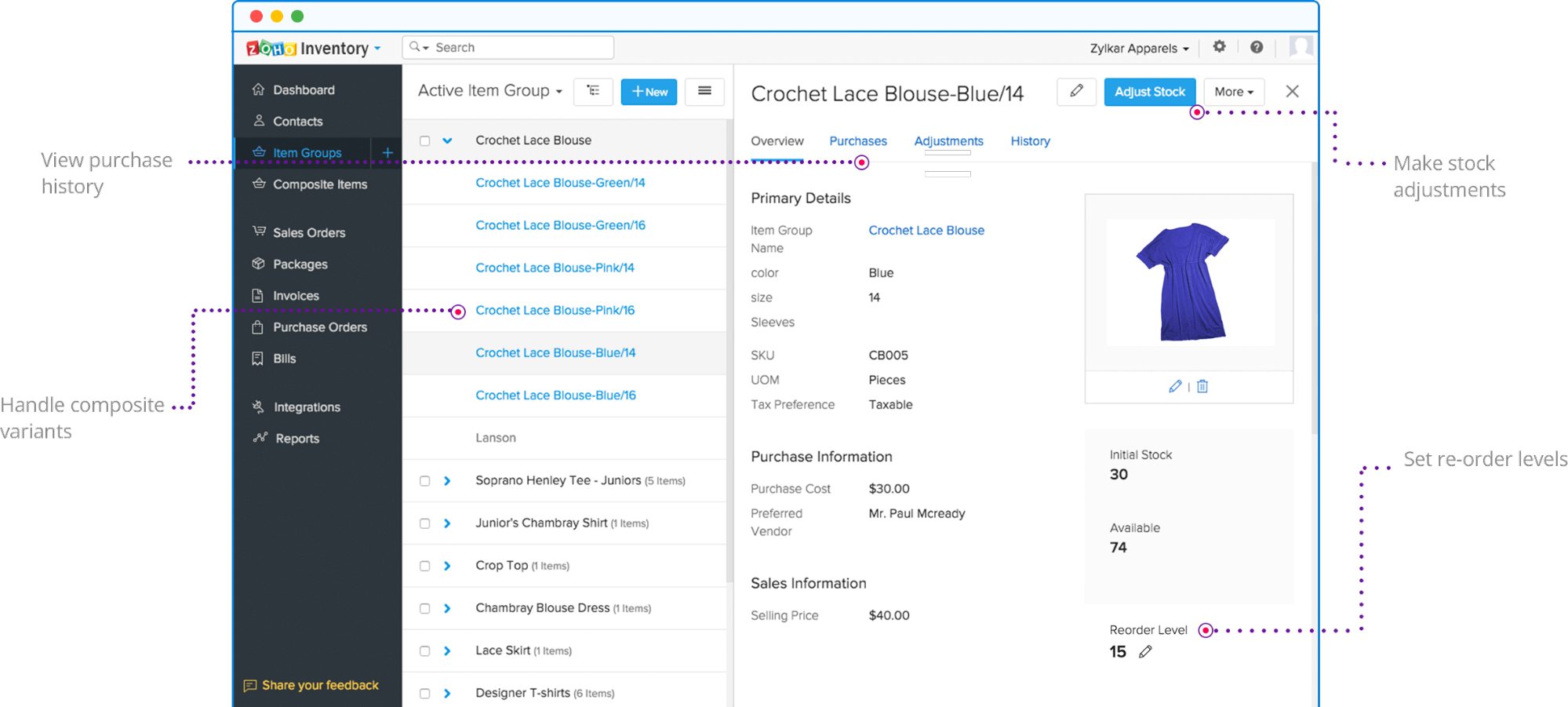 Zoho is a cloud-based open-source inventory and management solution for SMBs. It has a free version using which you can manage up to 20 online and offline orders, 12 shipments, and 1 warehouse per month. You can also manage shipping providers for your orders.
It has a feature that will alert you as soon as the stock dips under the critical level so that you can re-order the stock. It also has a basic, standard, and professional version. It has productive features like serial number tracking, batch tracking, a higher number of orders per month, and much more.
Pros:
You can track functionalities and find the SO and PO.
Cons:
You might feel difficulties in syncing data while managing online orders.
Cost of premium version: $49 per month for the Basic plan.
3. Odoo: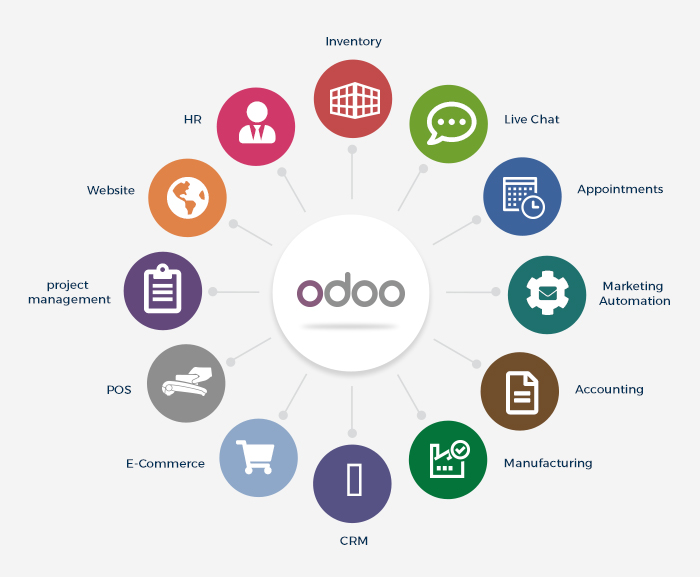 Odoo is open-source inventory management for businesses of every kind. You can access its inventory module to manage the inventory.
It is ideal for every kind of business management needs. It is available for free. But you might have to pay for apps like CRM and project management.
Pros:
Its accounting integration is very helpful as it can eliminate the time needed to manually move the transaction data to the accounting system.
You can ask questions at its forum.
Cons:
The installation and customization can be tricky for the users if they don't know to code.
Cost of premium version: This inventory module is available for free.
4. Sortly Pro: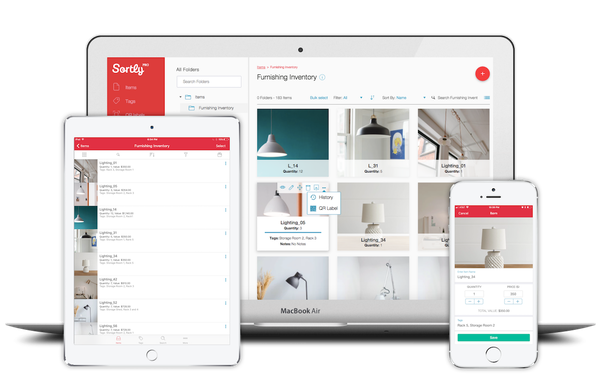 Sortly Pro is open-source inventory management for businesses of every size. Its free version can support one user. You can manage up to 100 online or offline transactions per month. It has an awesome feature called the product tagging and cataloguing functionality.
This feature can help you create product catalogues using up to eight photos each time. If 100 transactions per month aren't enough for you then you can upgrade to the ultra or advanced version. It has additional features like QR code tagging and scanning, user activity tracking, document management, and much more.
Pros:
Its mobile app is very helpful in remotely tracking and managing inventory and re-orders.
The serial number functionalities feature can help you track inventory movement more efficiently.
Cons:
Functionality can be a little difficult to understand for new inexperienced users.
Cost of premium version: The Advanced plan starts at about $40 per month for up to three users.
5.  ZhenHub: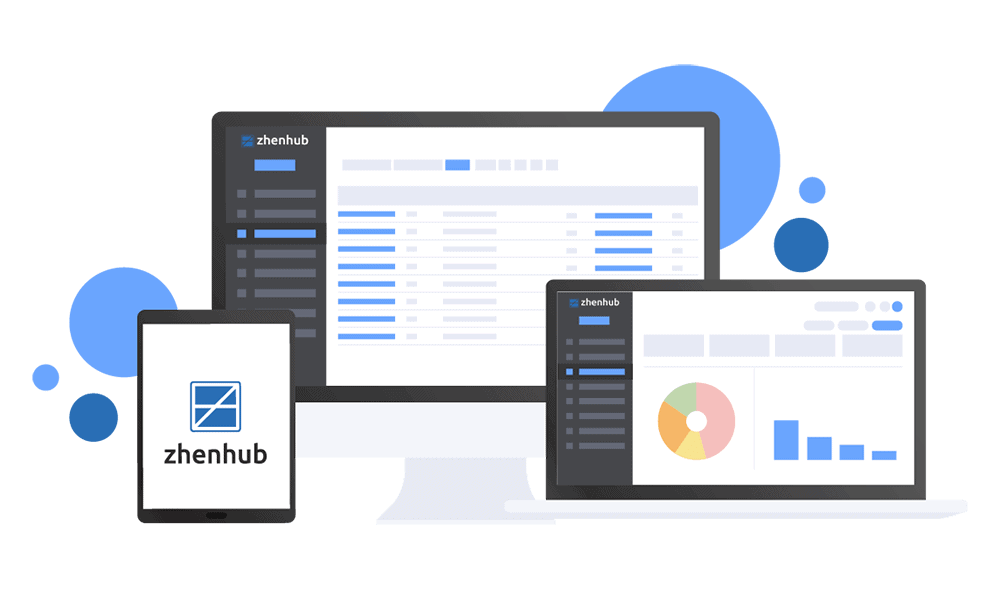 ZhenHub is a cloud-based inventory and logistics solution for small and medium-sized businesses or SMBs. It has a free version that is equipped with features like inventory tracking, shipment tracking, warehouse management, and much more.
You can easily manage up to 50 online and offline orders and one warehouse per month using the free version. It has a top-notch shipping management functionality with multiple shipping options like DHL and FedEx.
You can schedule, manage, and track orders from these services. But if you want to manage more than 50 orders per month or you want to add more warehouses you can upgrade to Starter, Standard, or Professional plans.
Pros:
You can manage the inventory and shipping website orders easily using Zhenhub.
You can easily customize its features as per your convenience.
Cons:
It doesn't have a mobile application.
You might feel lagging while using the tracking functionality.
It charges both sender and receiver fees for international shipments.
Cost for premium version: $29 per month for the Starter plan.
How to choose the best 
between 
Inventory Management Software?
Shortlist different Inventory Management Software based on the number of monthly online and offline orders you can manage while using the free plan.
Compare their pros and cons list. Mark the features you will need in your business.
You have to decide on the minimum annual budget you have to spend on the inventory management software. Shortlist pocket-friendly software.
Here we have also listed these 5 different inventory software, these are also pocket friendly and best suits depends on your working.
Conclusion
We hope this list of professional Inventory management software was fruitful for you. Compare all the software and keep in mind all the important features to look for. If you follow this process you can easily find the most preferable and suitable Inventory Software for your business.