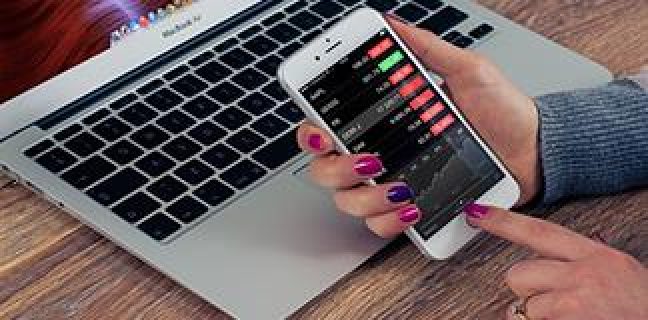 A common man can get the information about the stock market and the value of currency through television, but if you are an investor, Stockbroker and have an interest in stock market activities then it is essential for you to stay updated and check up the details frequently.
There are multiple investing and stock market apps available for Android as well as iOS users that not just provide you the current market financial news and analysis through various charts, graphs, and other options but also help you to manage personal finance. These best investing and stock market apps are also good for beginners as they provide sufficient knowledge and connect you with the financial world globally. Here we are providing information about some highly popular and trusted apps that can bring all news into your phone and let you access and utilize critical data in a simple and easy manner.
Many People Find Stock trading riskier so they can also invest in mutual funds for getting safer returns, you can reach the best mutual funds lists from here.
10 Best Investing and Stock Market Apps
1. JStock Android – Stock Market (Android)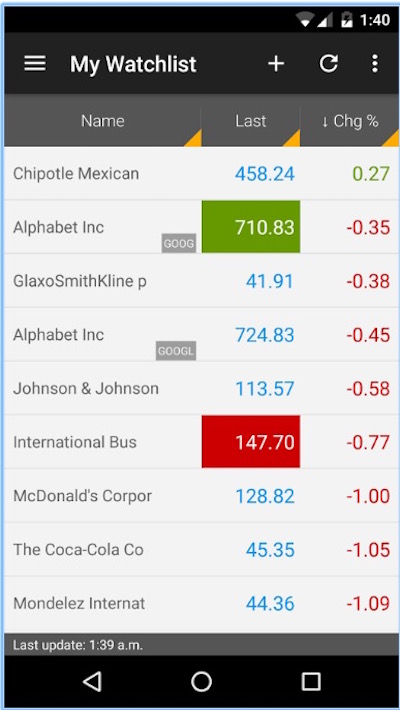 The free version of JStock provides support for around 27 markets globally and distinctive history charts, including data of 10 years and also give the latest news about the stock. You can get the information about gains and losses through the charts and also come to know about current bid prices. It features a home widget helps  you stay updated and lets you set the stock price alerts. The free version shows advertisements in the news feed of the free version. According to the Google Play store free version packs two different technical analysis tools that display SMA and EMA. In order to get the summary chart you need to upgrade to the premium version which also includes some additional features such as Dividend chart, Unlimited watch lists,  portfolio summary chart etc.
2. BullBoard-Outperform The Market (iOS)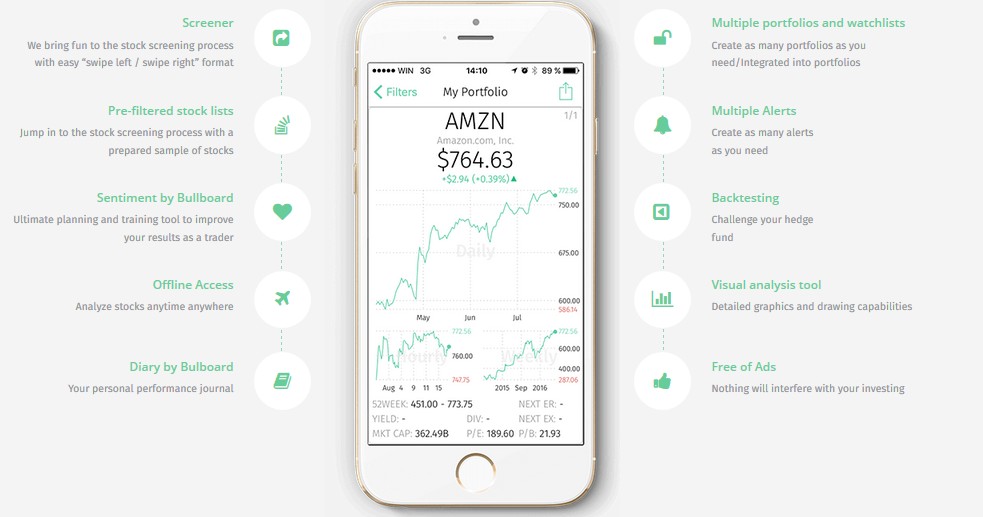 BullBoard is one of the best free stock market apps with lots of features which will help you to take your investment decisions easily. With its stock screening process, you can easily create the list of stocks, you are interested in by simply swiping left and right. Or if you want you can also screen through the sample pre-filtered list.
The most important thing in Stock trading is analyzing, planning and tracking, and with this app, it's become very easy. Its Sentiment feature helps you to plan, what you want to do with the stock that you added in the watchlist. You can choose from the three options Buy, Sell and Keep. And you can also add a comment with it, so you can remember the strategy you plan with that stock.
This app lets you create multiple profile and Watchlist, and you can also set unlimited alerts for price goal or price change. You can even analyze the stocks in the offline mode. Beside all these, with its Diary features, you can analyze your performance. Check all your trading history to analyze all the profit and loss trading. And make the right decision in future.
3. Portfolio Watcher (Android)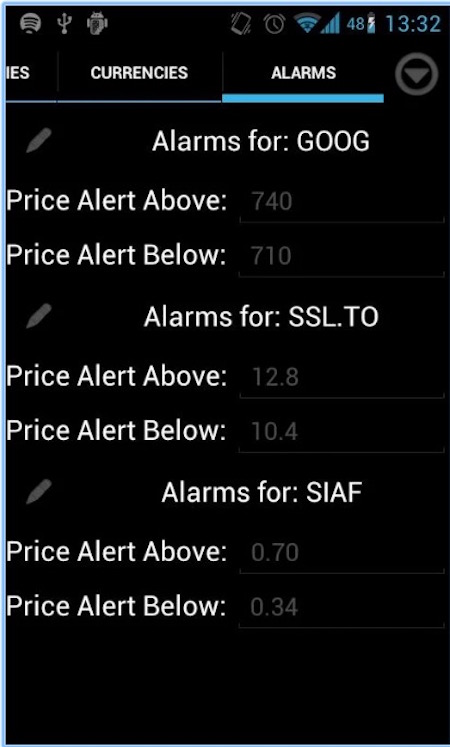 Whether you are a stockholder or planning to invest in new stocks, Portfolio Watcher is an app which can help you to get the real time quotes and keep an eye on the stock market effectively. It can easily synchronize with your existing portfolio set up on Google. You can set notifications of stock so that you get alerted immediately when the price gets changed. You can also get information through alerts when technical indicators like RSI or ROC go below the set point. You can tap Stock to watch news, bid size, charts high and low points of the day. The app is customizable and holds a wide range of settings. The app is free and can be downloaded from Google Play store.
4. Stock Quote (Android)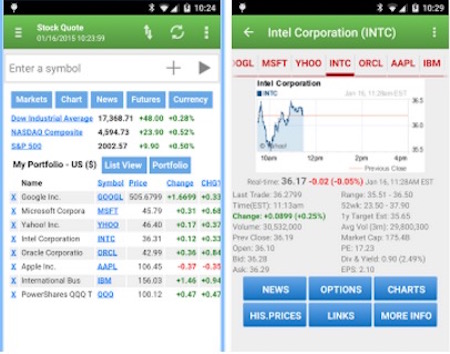 Stock Quote is free and can be downloaded from the Google app store. It gives you a perfect overview of markets like NASDAQ, Dow Jones Industrial Average and S&P 500 Index and allows users to add more indices in the list. The app provides current global financial information from various sources and is capable of tracing currency value. You can embed stock symbol to get a real time estimate while the market is open or even when it is closed for the day. You can turn on auto-refresh, which will show you real time fluctuation in volume and price. You can also add individual stock to the portfolio and track them specifically.
5. Scutify (iOS, Android)
Scutify is an all in one innovative marketing app which is free and available for both Android as well as iOS users. It is an intuitive tool which provides immense knowledge about the stock market and help you learn about the ways to lead. It boasts interactive sessions and learning tools for beginner and also allows traders and investors to contribute an instructional write-up which can be accessed by all members. It brings all real time stock information from various sources to your phone and has the ability to send updates about stock to devices like Apple Watch.
6. Bloomberg (iOS, Android)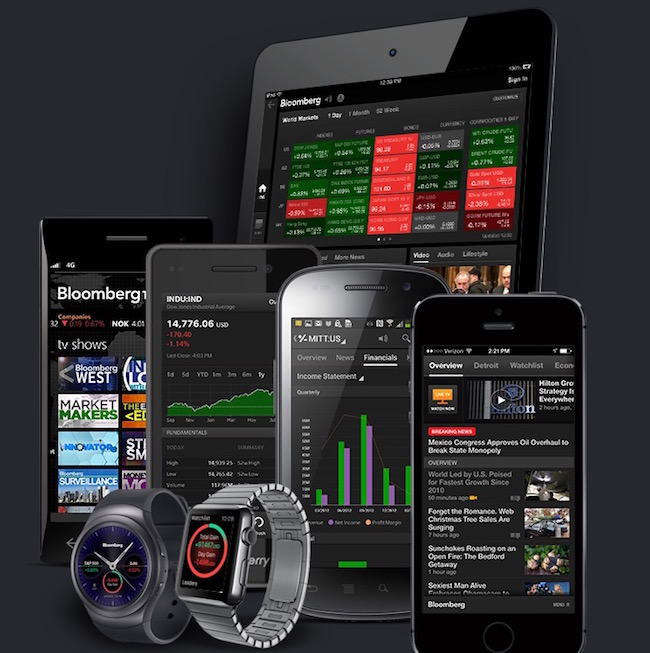 The Bloomberg is one of the most popular business app which brings out latest diversified global financial and business news, portfolio tracking systems and market data from highly reliable sources. The app is very engaging as well as instructive and available for both android and iOS. It allows users to choose from various categories such as Economy, Funds, Currencies,  Emerging Markets, Municipal Bonds, Stock etc. Users can make custom views as per the region, industry or popularity. It lets you access market data over Commodities, Equity Indices, Futures and Currencies.
7. Stock Alert (Android)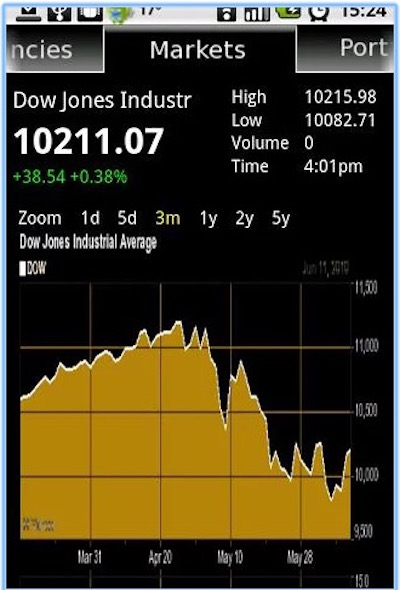 It is an Android based app which is free to download and being used by many people across the globe. You can add stock and currencies from World Exchanges and set a price level after that incase the currencies or stocks hit that point or go below the level, you will get instant alerts on your mobile. The app enables Move2SD, includes multiple Widgets and data for Commodities.
8. Stock Guru Pro (iOS)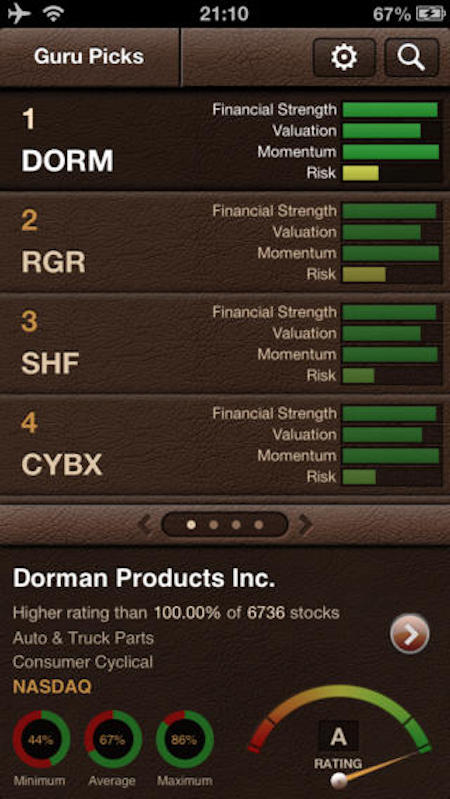 A promotional offer is currently going on and you can get a good amount of discount on the purchase of this exceptional stock market app which is available for iOS users. It is a robust tool which is highly popular among investors due to its accurate and unbiased analysis, which help you then take the decision confidently. This app utilizes advanced statistical techniques to evaluate quotes for valuation, risk, financial efficacy and pace. The app presents comprehensive Stock Analysis and diversified Stock Risk reviews of AMEX, NYSE, NASDAQ and Over The Counter stocks. It also users choose stocks using evident measuring strategies.
9. Personal Finance (Android)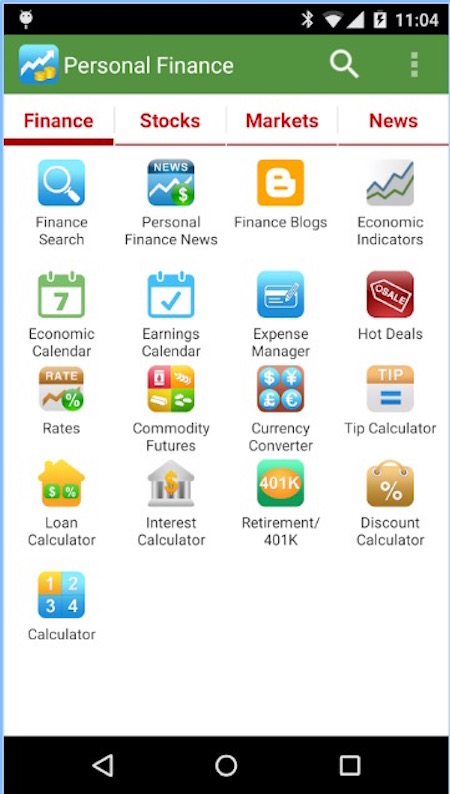 Personal Finance is a free for Android users which takes care of your personal money matters and lets you concentrate more on hot deals. It brings calculator for loans and interest rates so that you can easily get an idea about the expense and proceed further accordingly. The tool also features Stock quotes with real-time analysis when the market is open and also provide quotes for pre-market and after-hour sessions. You can view the data through Technical charts and track your existing portfolio with cost and shares.
10. KCast Gold Live!+ (iOS)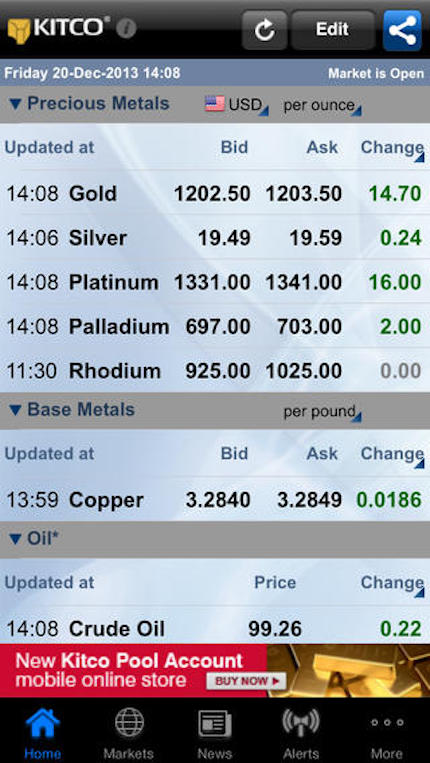 KCast Gold Live! +  is a unique app for iOS which helps you to stay on the top of your stocks and serves carping market information on your mobile. It is dedicated to those who deal in metals and provide real time prices for each precious metal such as gold, silver or platinum. It also brings information about mining stocks, oil, currencies and displays data charts, quotes for indies, press releases and news. It has a simple layout, easy to use, provides language support for English, French and Chinese, and boats adjustable time zones as well as refresh rates. You can get information from number one site for metal market, Kitco.com any time.
11. FRED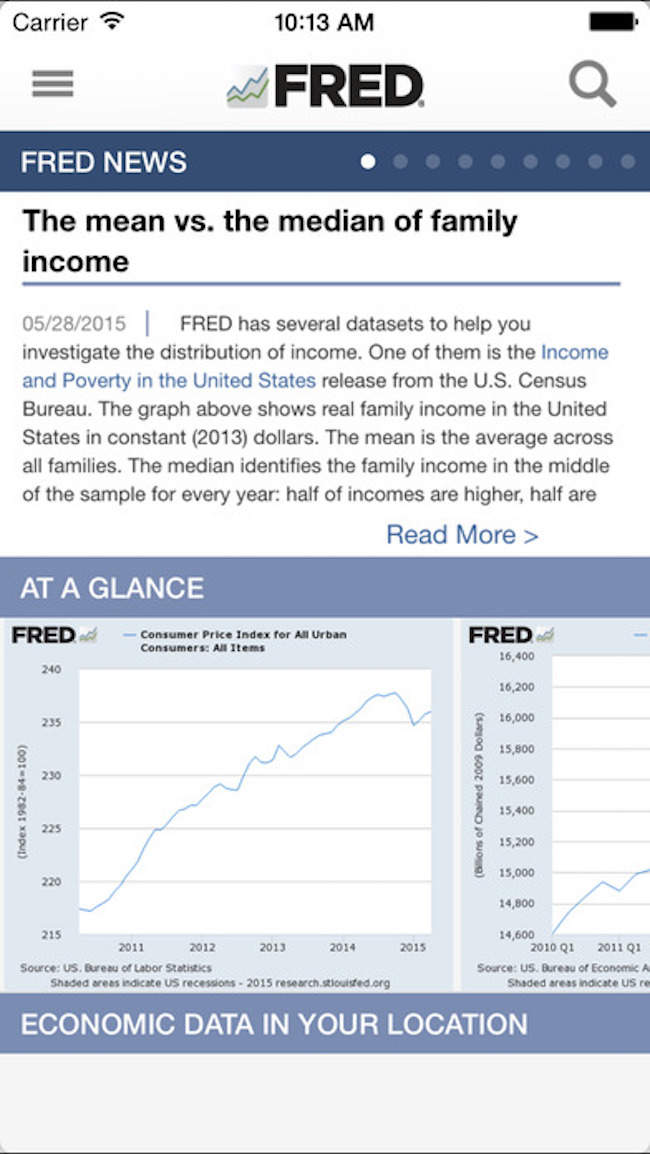 FRED (Federal Reserve Economic Database) is an app for iOS and free to download. It helps you to stay updated about the latest quotes of stock market gives you an extensive overview of data by source, category, release and popularity. it allows users to watch and make custom graphs. They can also save data for quick access or share them with others through email or post to their favourite social networks like Facebook or Twitter. It provides latest information about the data series. The app is highly suitable for finance professionals and students.
Most of these best investing and stock market apps are free and support the latest versions of your smartphones. They are easy to use and enhance your functionality and at the same time let you stay up to date. These apps also reduce your burden of a user by providing perfect analysis, which are based on their latest innovative tools and allow users to invest with a free mind and confidence. We believe that these apps are revolutionary and low down the risk factor.