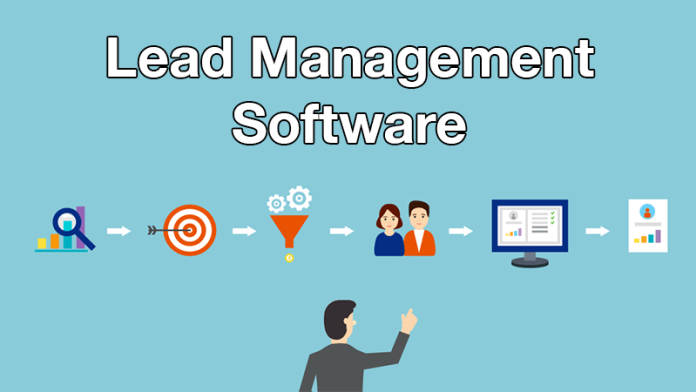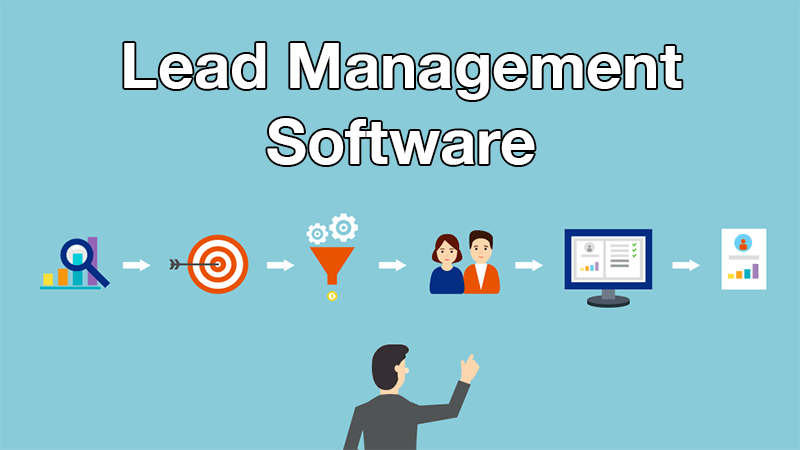 Lead management software is a great way to manage your leads in a smart and organized way. But do you know which specific software is the best out there? Let's find out in this article!
If you're looking for the best lead management software, there are a few things you should consider when choosing your software.
Some of the things to be aware of include the type of leads you want to manage and how your business operates.
What is Lead Management?
Lead management is the process of organizing and managing leads, or potential customers. It involves tracking and managing all aspects of a lead's interaction with your business, from the point they first contact you to the point when they become a customer.
The best lead management software on the market can help you manage your leads better. It can track how many contacts each lead has made, what type of contact they made, and how long it took for you to respond to them. It can also keep track of which leads are most important to you and which ones you should prioritize for further action.
Using the best lead management software will help you stay organized and keep track of your interactions with your leads. It will help you manage your time better and make sure that you are responding to each lead in a timely manner.
Types of Lead Management Software
Lead management software is a software application that helps businesses manage their leads. There are different types of lead management software, each with its own benefits and drawbacks.
Some of the most common types of lead management software include contact management, lead scoring, and lead alerts. Contact management software helps businesses keep track of their contact information, including name, address, and email address.
This information can be used to contact leads through email or phone calls. Lead scoring software helps businesses determine how valuable a lead is and how to prioritize them. It also determines which leads should be contacted first and how often.
Lead alerts help businesses send out notifications when new leads matching certain criteria are created or updated. This can help businesses stay ahead of their competition and ensure that they are able to reach the most valuable leads.
There are also lead capture tools available that do not require any kind of lead management software. These tools allow businesses to automatically collect data about their leads, such as their name, address, and email address.
This data can then be used to create contact forms or email campaigns. whichever lead capture tool is chosen, it is important to make sure that the data collected is properly processed and analyzed for future use.
The Benefits of Using Lead Management Software
One of the major benefits of using lead management software is that it can help you to track your leads and their progress. This can help you to determine which leads are worth pursuing and which ones should be abandoned.
Lead management software also allows you to create and track marketing campaigns for your leads. This can help you to determine which methods are working best for attracting new leads and converting them into customers.
Finally, lead management software can help you to keep track of your financial data related to your leads. This can help you to see which campaigns are successful and which ones are not. By using lead management software, you can achieve all of these benefits in a single system.
Top 6 Best Lead Management Software
Lead management software is a critical tool for businesses of all sizes. It can help to improve your marketing efforts, track customer data, and keep your leads organized and compliant.
Below are the 6 best lead management software products on the market today. We have outlined their key features and reviewed them in detail to help you make the best decision for your business.
Recommendations for Similar software
Lead management software is a key tool for managing your lead generation efforts. But which software is the best for your business?
There are several lead management software options available on the market. However, some of the most popular options include:
Lead Capture Software: This software helps you to capture leads from your website and email campaigns. It can also automatically create lead forms and send them to your email list.
Lead Management Software: This type of software allows you to manage your leads from one central location. You can track their progress, follow up with them, and determine when they have been converted into customers.
Marketing Automation Software: This type of software automates many of the tasks associated with marketing your business. It can help you to send automated marketing messages, track how people are responding to your marketing campaigns, and much more.
Best Lead Management Software in the Market:
Salesforce Lead Management Software is an application that helps companies increase their ability to gather, manage, and analyze leads.
Salesforce Lead Management Software enables organizations to fulfill their sales and marketing processes with lead management features. It's the perfect way for sales specialists and marketers alike to gather insights into customer behaviors.
Our platform offers a variety of customizable lead-management capabilities including email campaigns, web tracking, social media monitoring, reporting, and more. Let us help your company reach more prospects in less time!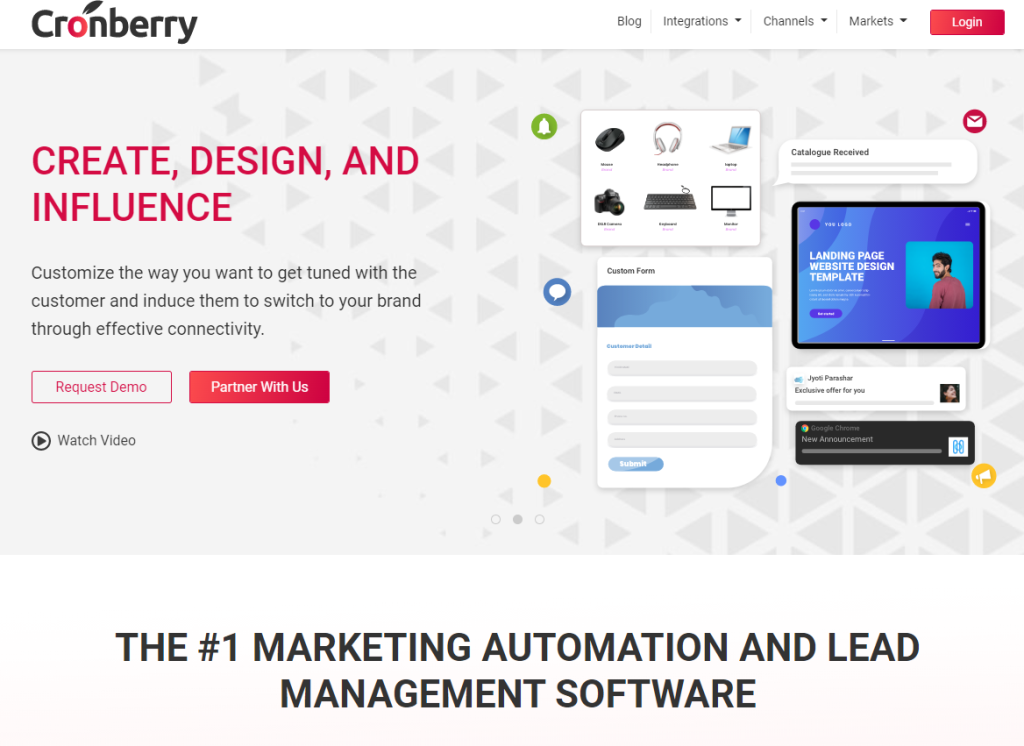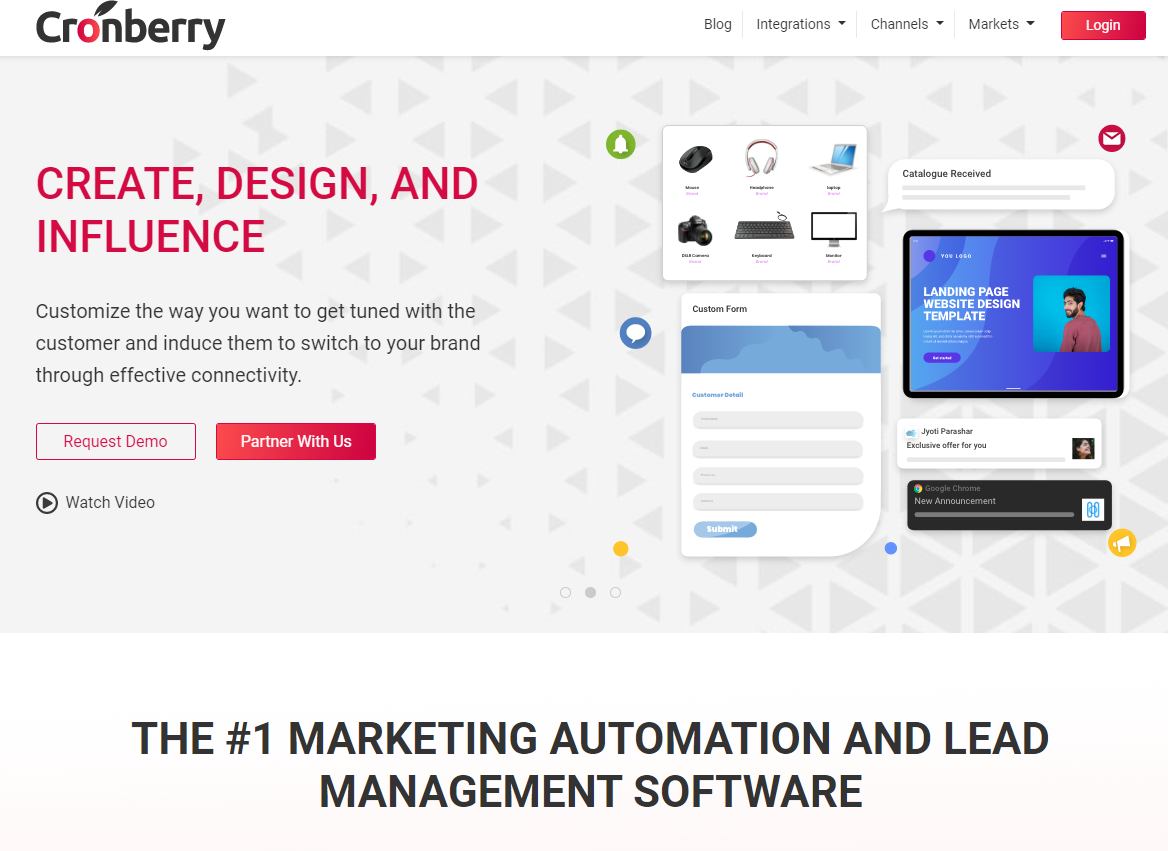 Cronberry Lead Management Software is a CRM package that helps businesses identify the right leads to follow up with and grows their sales.
We help you by only sending relevant messages, meaning you avoid wasting your time on people who aren't interested in your products or services.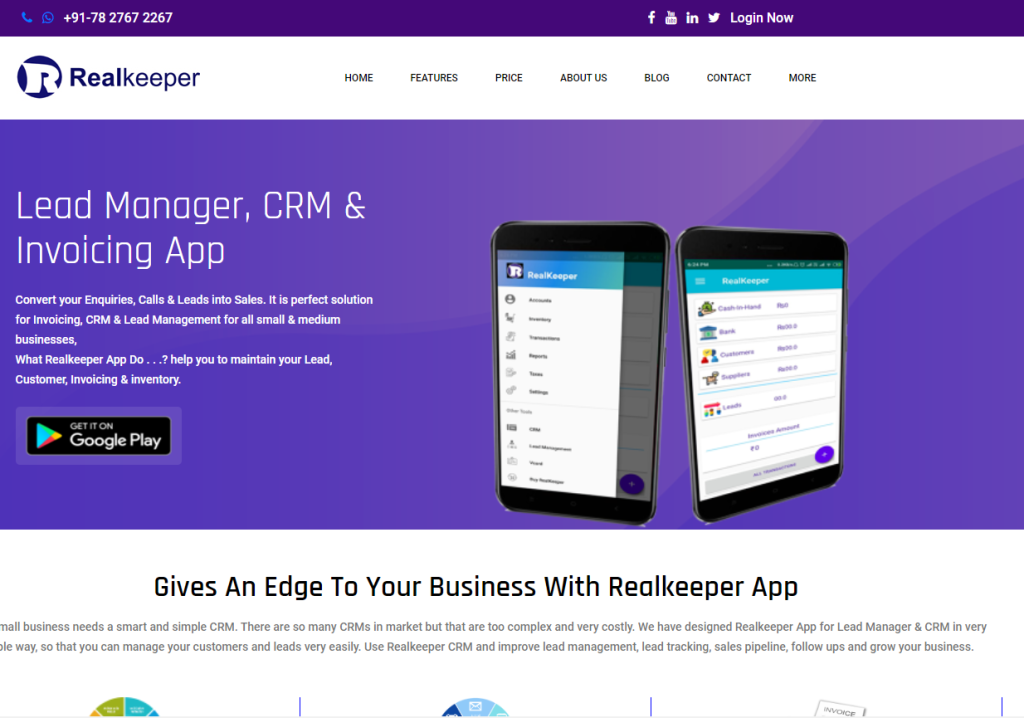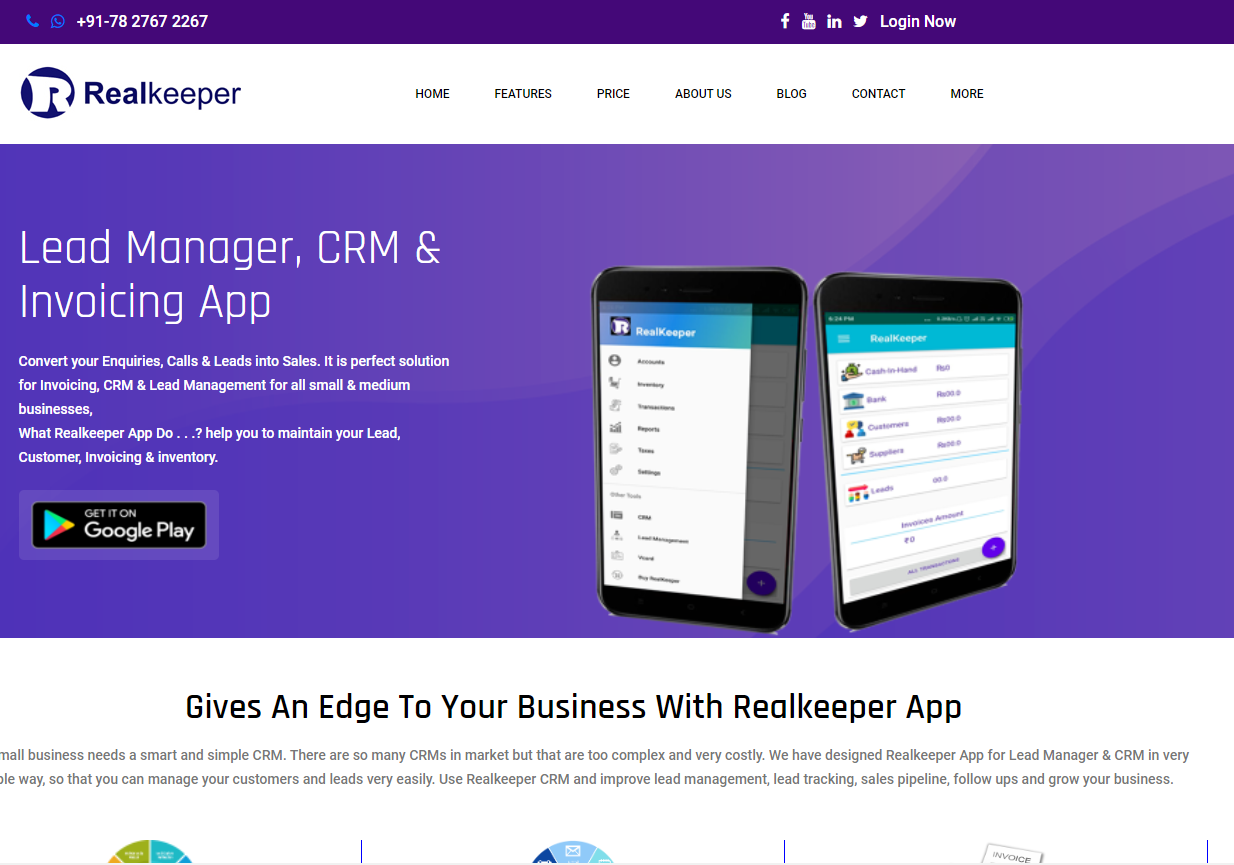 Realkeeper is a software lead management solution for the real estate market. Using Realkeeper, agents can easily manage their leads and stay ahead of their competition.
Real keeper has been used by real estate agencies worldwide to streamline their online lead management. With over 300,000 agents already using Realkeeper, this software is revolutionizing the way you work in the industry!
As others in your field are beginning to implement the latest technology and tools, it's time to rethink your business too. Don't get left behind.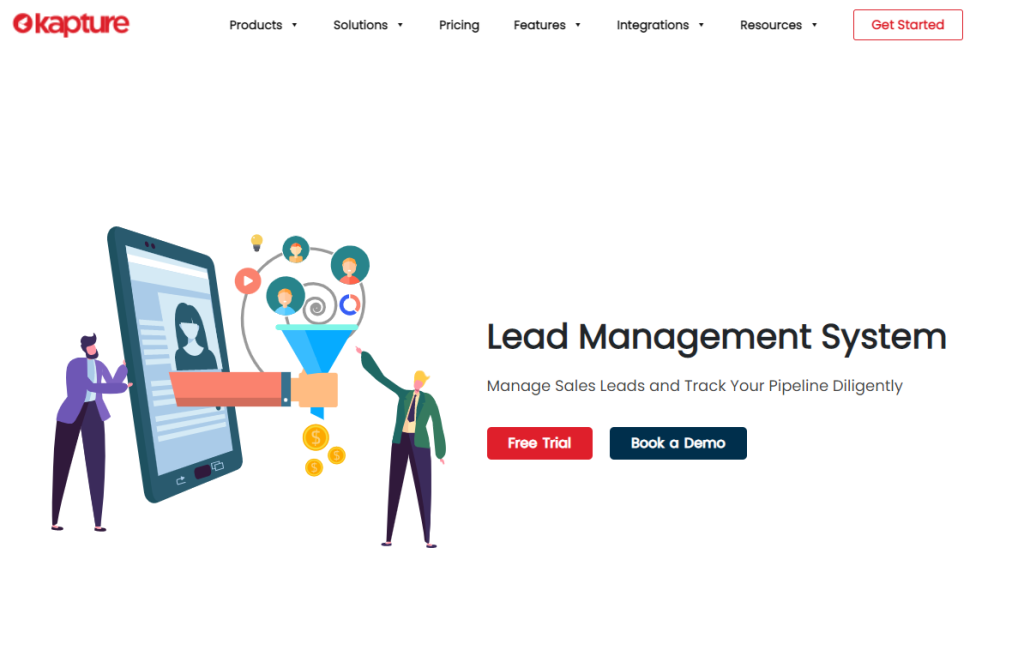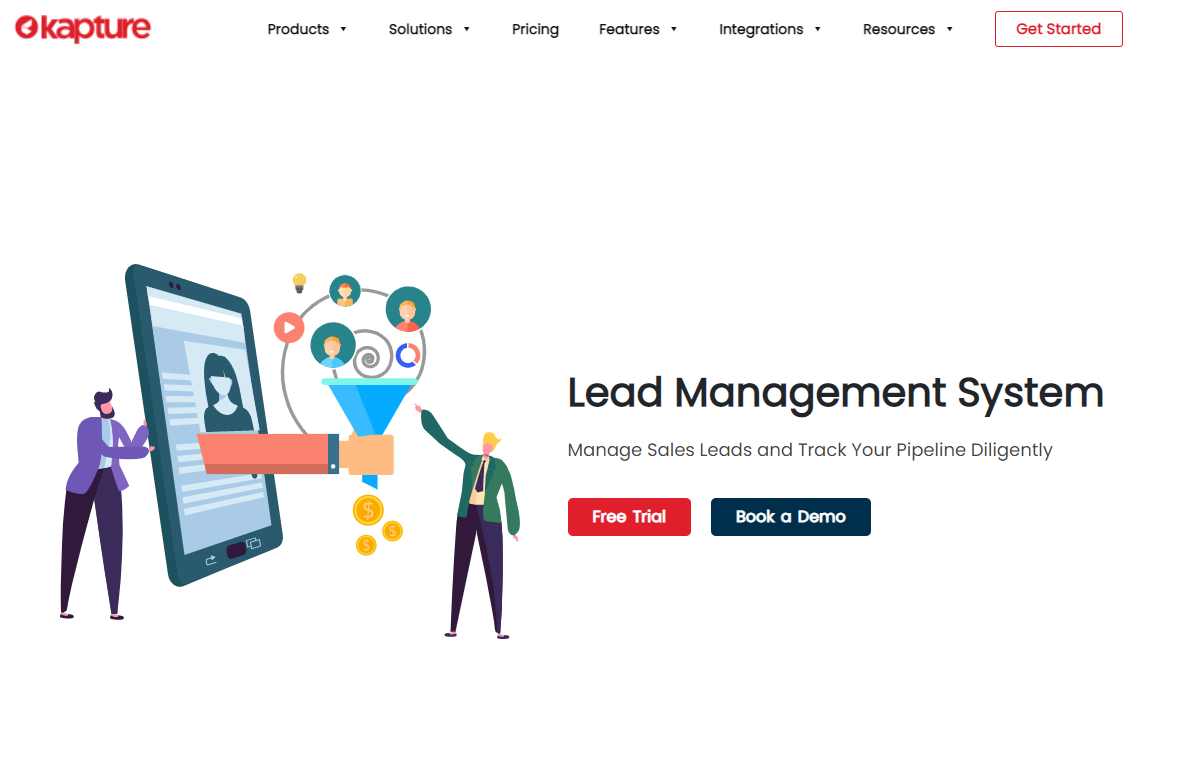 Kapture Lead Management Software is a software solution designed to help businesses manage their lead generation programs.
With Kapture Lead Management Software, you can manage your own business or a small business. You can also grow your business by selling to other companies using our flexible licensing system and custom packages for large corporations.
Kapture offers a variety of packages to suit your needs: Starter, Pro, Business, and Enterprise packages that include various aspects from lead tracking to online scheduling and Google analytics integration.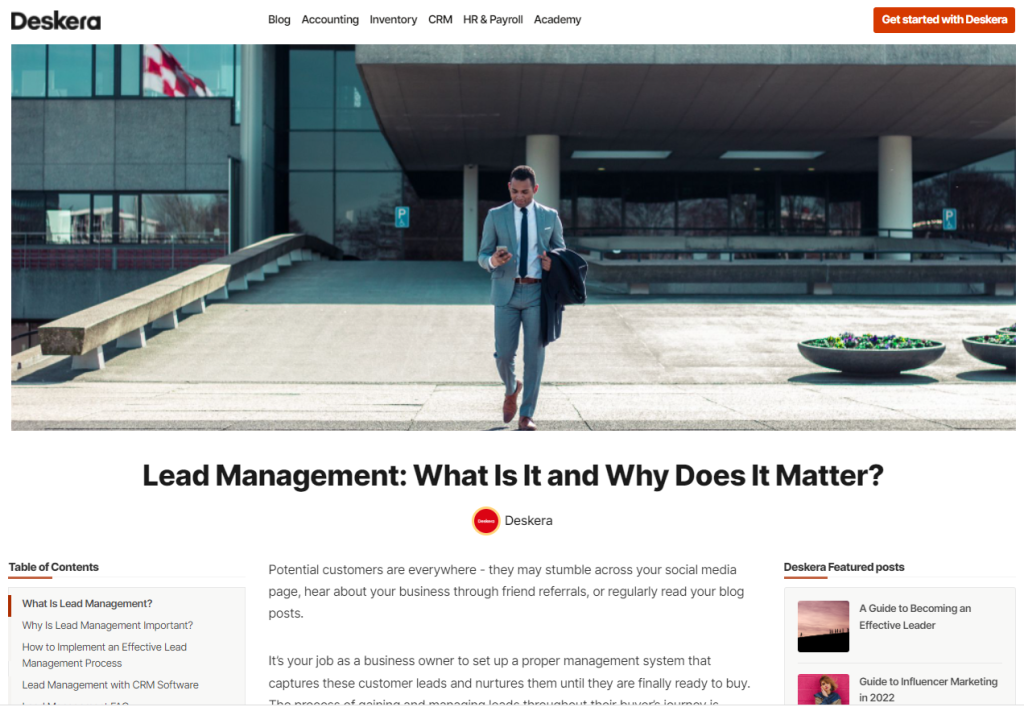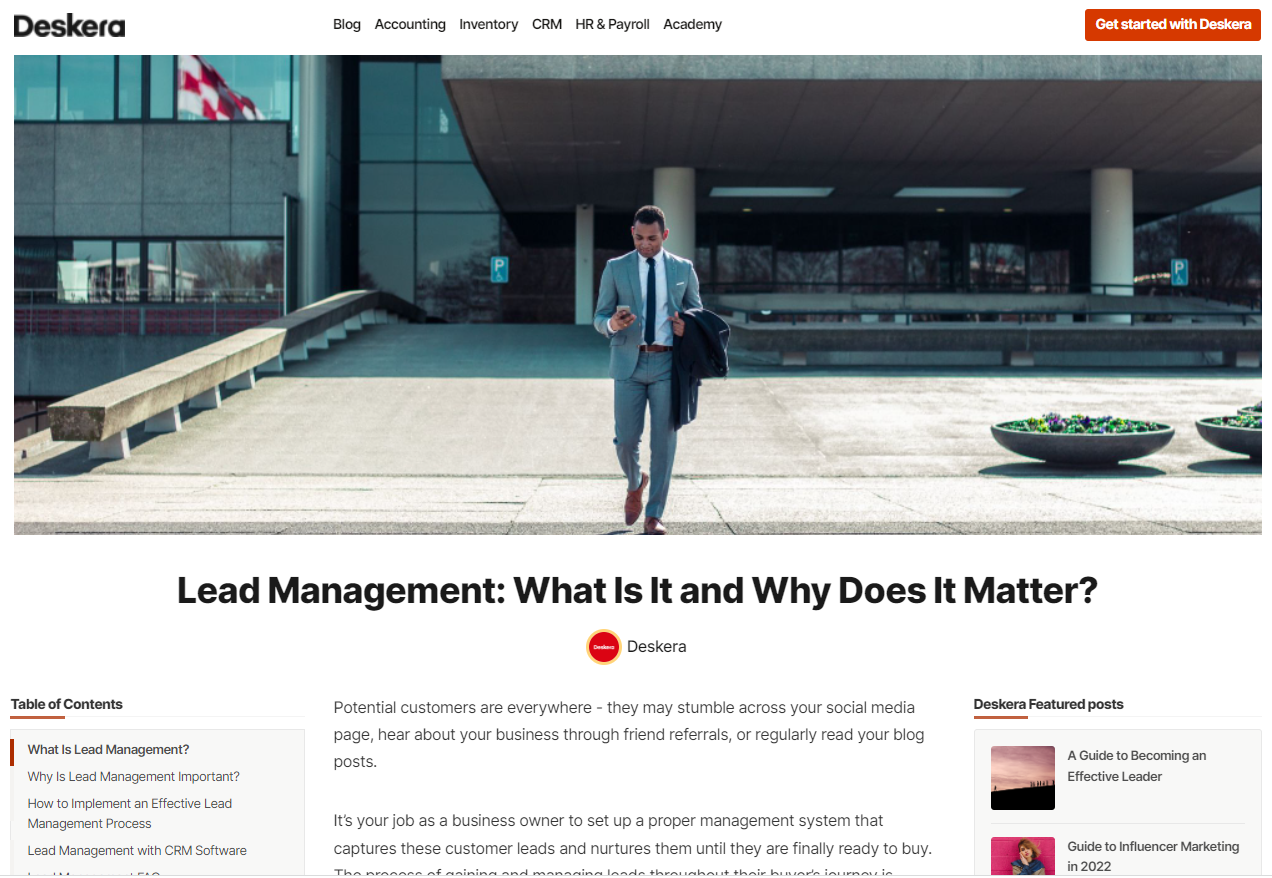 Deskera Lead Management Software is a complete, affordable, easy-to-use software solution aimed at marketing and sales organizations.
Users can learn to use the application quickly with its comprehensive online training materials, and gain access to powerful features such as call reporting, campaign management, contact nurturing, lead scoring, and email marketing.
Deskera offers one of the most popular price options in the industry because it has been designed to meet the needs of small businesses with limited budgets or clients.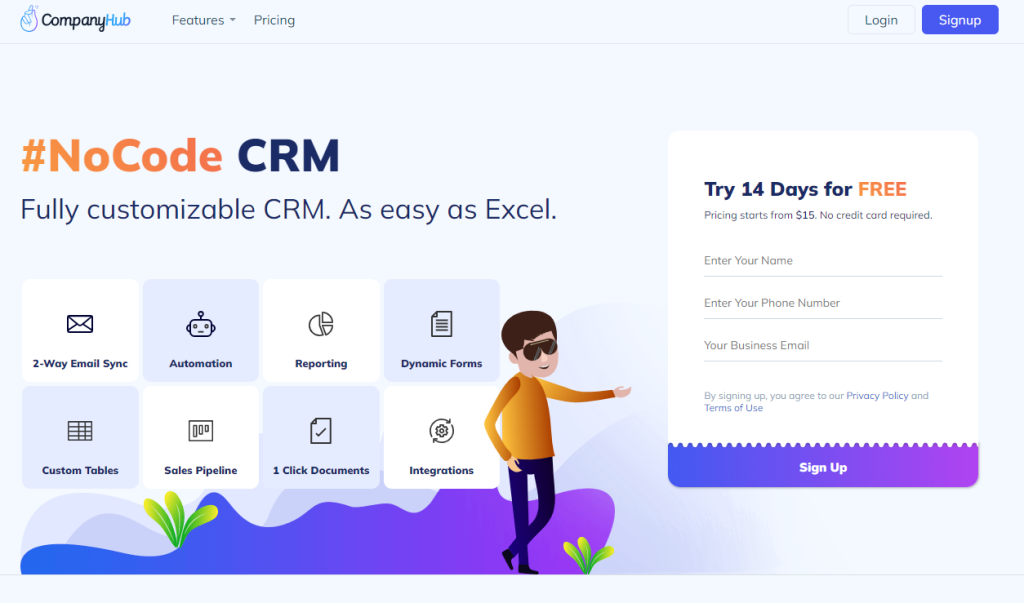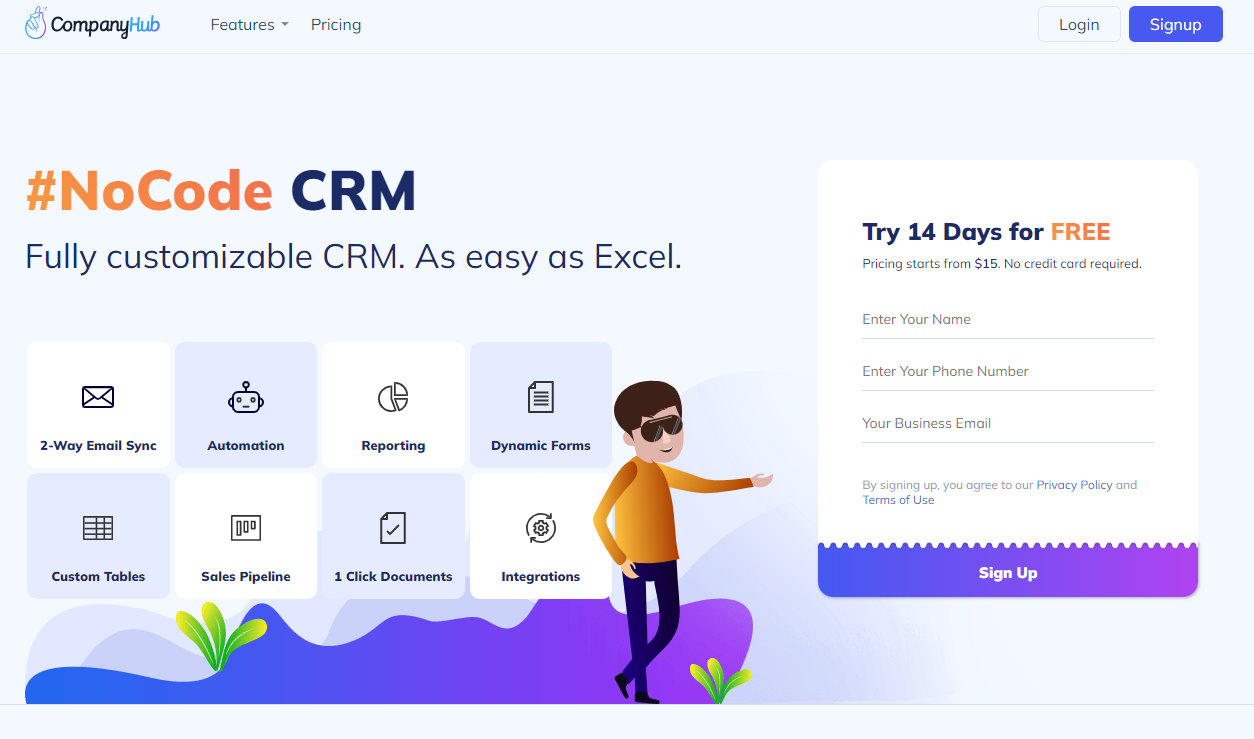 Companyhub's lead management platform helps businesses grow their business by keeping track of their leads, from the time they're received through conversion. Our goal is to make it easier for businesses to leverage that data and get the most out of their marketing efforts.
The Companyhub platform was created with the success of SIteHub's founder, Sahil Doshi. As a successful entrepreneur, he understood its hard work to get your first sale and was determined to help other entrepreneurs do the same! Nowadays, there are more opportunities than ever before to have your business thrive.
Conclusion
When it comes to lead management, there is no one-size-fits-all solution. Every business is different and will require a different type of lead management software.