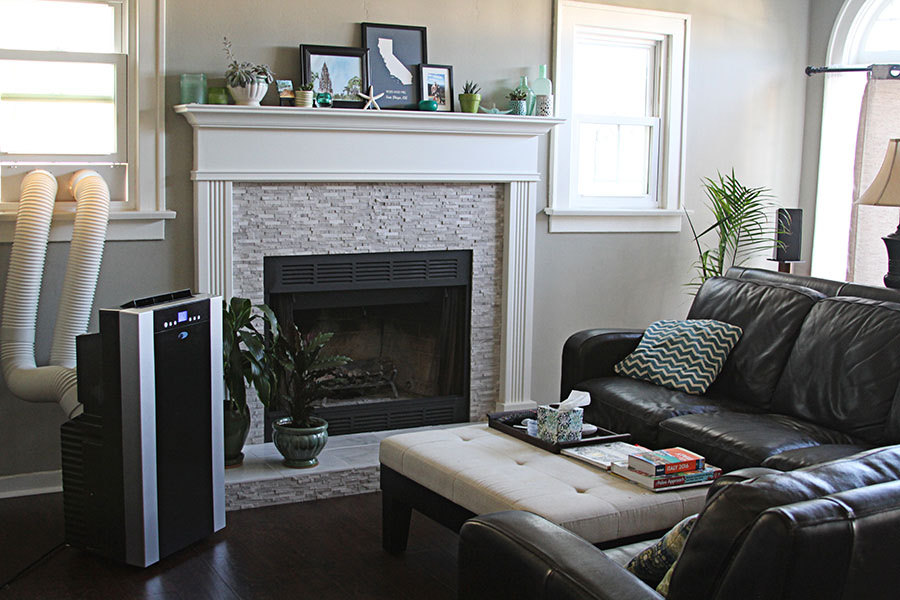 To fight the hot summers, an air conditioner is a must-have home appliance. It is efficient and cools the surrounding instantly. ACs also have the advantage of not producing any irritating sounds. Once installed there is nothing extra you need to do. With the click of a remote button, you can beat the heat.
So, air conditioners are amazing as they provide the best solution for the hot summers. But wait, there are some downsides too. First, it is expensive and also the electricity usage is high which adds to the cost. And if you are looking it to install in a small place it might not be the best option.
A portable air conditioner provides you the easy cooling solution at an affordable price and compatibility too. If you are living in a rented apartment or someplace for a temporary period, the portable air conditioner will let you use it anywhere without going through the fuss of installation. Using portable air conditioner does not require any technical skills. It can be used in the living room in the daytime and in the bedroom at night as per the requirement.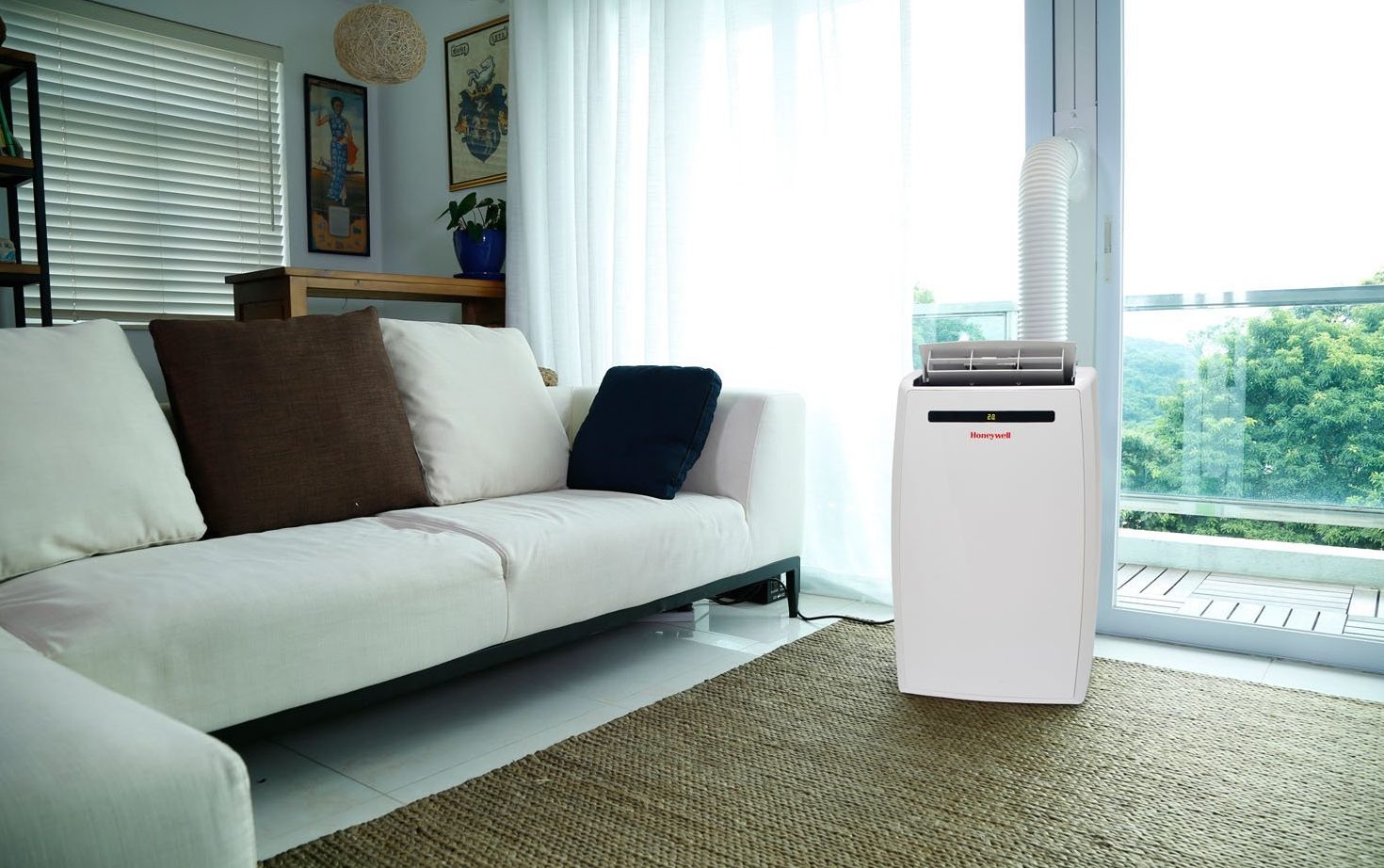 Best Portable Air Conditioners – Review, Features
If you plan to buy a portable ac for your home, here are the best portable air conditioners that you can buy.
1. Honeywell MN10CESWW Portable Air Conditioner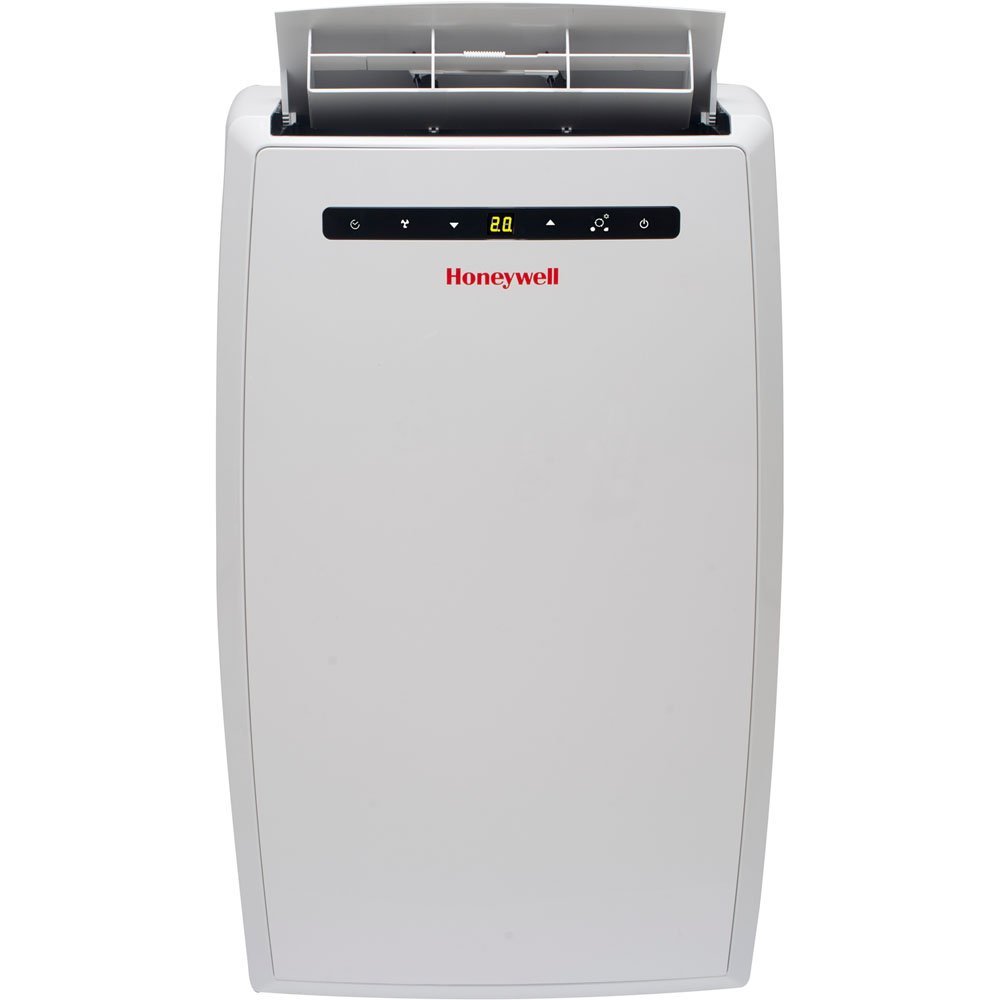 Honeywell Portable Air Conditioner is the best performer that you can buy. The sleek and neat design looks premium. It offers three-speed fan function. This compact device provides the convenient cooling solution for your home. It does not require a complex installation process.
With a cooling capacity of 10,000 BTU, it can effectively cool area of 450 square feet. It also works as a dehumidifier. With the auto evaporation feature, you do not need to remove the water manually.
Key features
24-hour energy saving timer
Dehumidifier
Powerful 3 Speed air flow
 
2. BLACK+DECKER BPACT08WT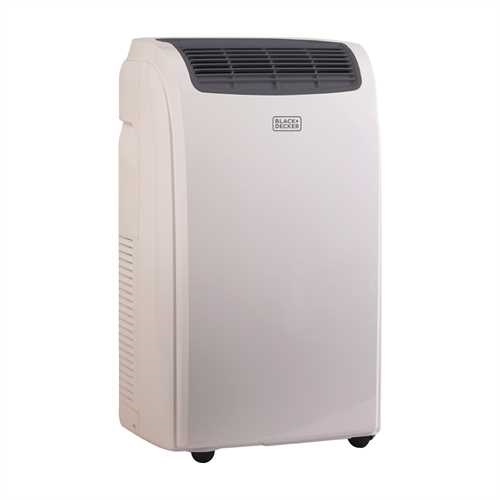 If your house does not have a central air conditioning system, then using portable AC will help to bring down the heat. With the Black Decker portable AC system, you can enjoy the cool and soothing weather in your home. It brings in the hot air and output cool and dehumidified air.
It does not produce irritating noise and works silently. Installation of Black Decker portable AC is easy and can be done without an expert. With the cooling capacity of 8000 BTU, it can easily cool a medium size room effectively.
Key Features:
AC + Dehumidifier + Fan
Auto water evaporation
Environmentally friendly refrigerant

3. Della 14000 BTU 4-in1 Portable Air Conditioner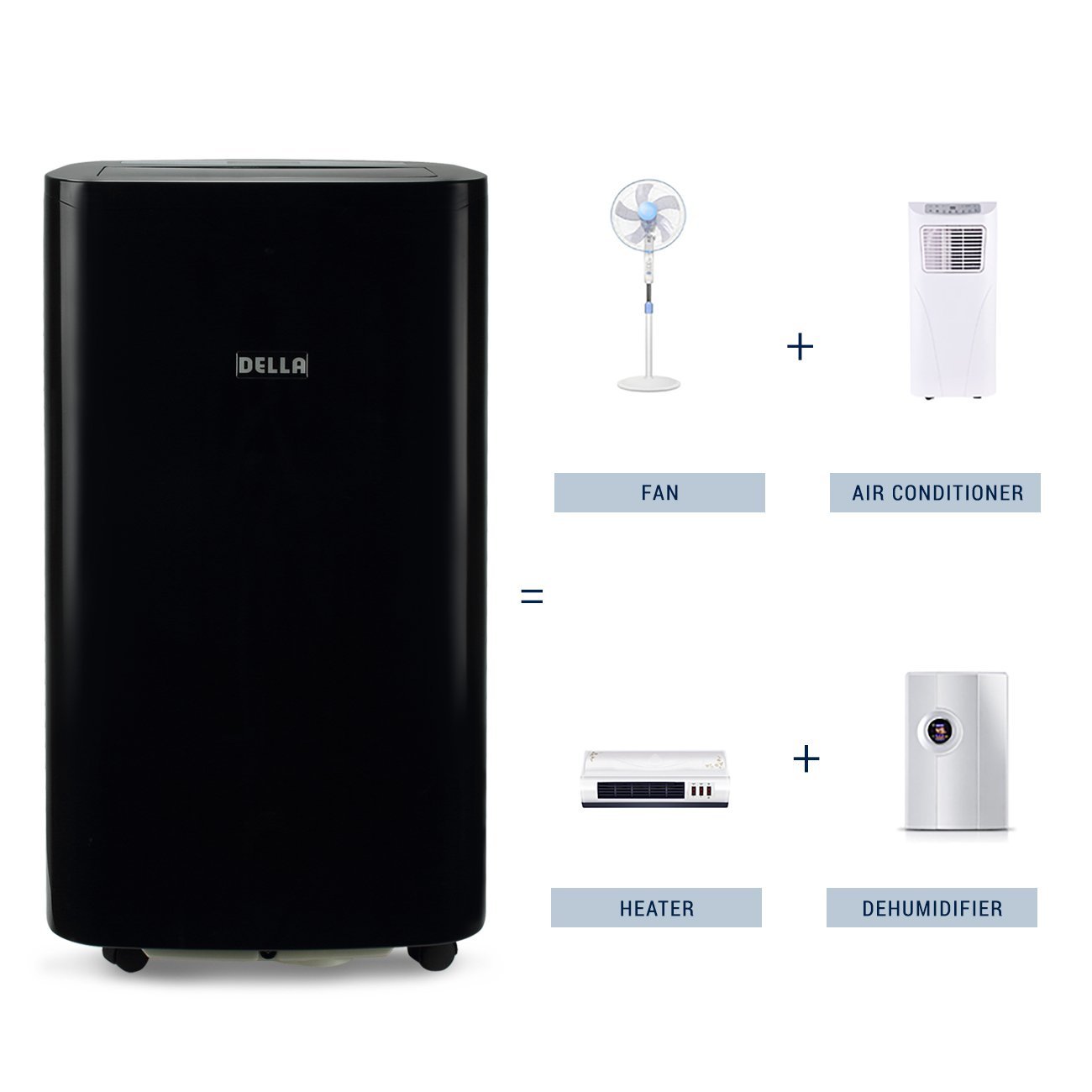 Della portable AC is an all-around solution for your home. It includes fan, Air conditioner, dehumidifier to help you in summers. In addition to that, it is also equipped with room heater so you can also use it in winters to maintain the temperature inside your home.
Talking about the design, the modern design of Della portable AC easily blends with the modern decorum of your home. It carries a cooling capacity of 14,000 BTU. This is sufficient to cool a room of area around 500 square feet.
Key Feature
3 Fan Speed Mode
Cool Mode
Auto Clean

4. Whynter ARC-14SH 14,000 BTU
This portable AC can be the smartest appliance you can buy to improve your home ambiance. It is a three in one AC that works as includes functions of a fan, AC and dehumidifier. The compact built lets you use it anywhere in the house. The dual hose system exhausts and drains all condensate making it an efficient performer.
It has a cooling capacity of 14,000 BTU. With that cooling capacity, it is enough for a medium size room.In addition to cooling in summers, this amazing product can also provide heater functions so you do not need any additional equipment in winters.
Key Features
24-hour Programmable Timer
Auto Drain Technology

5. Tripp Lite SRCOOL12K 12K BTU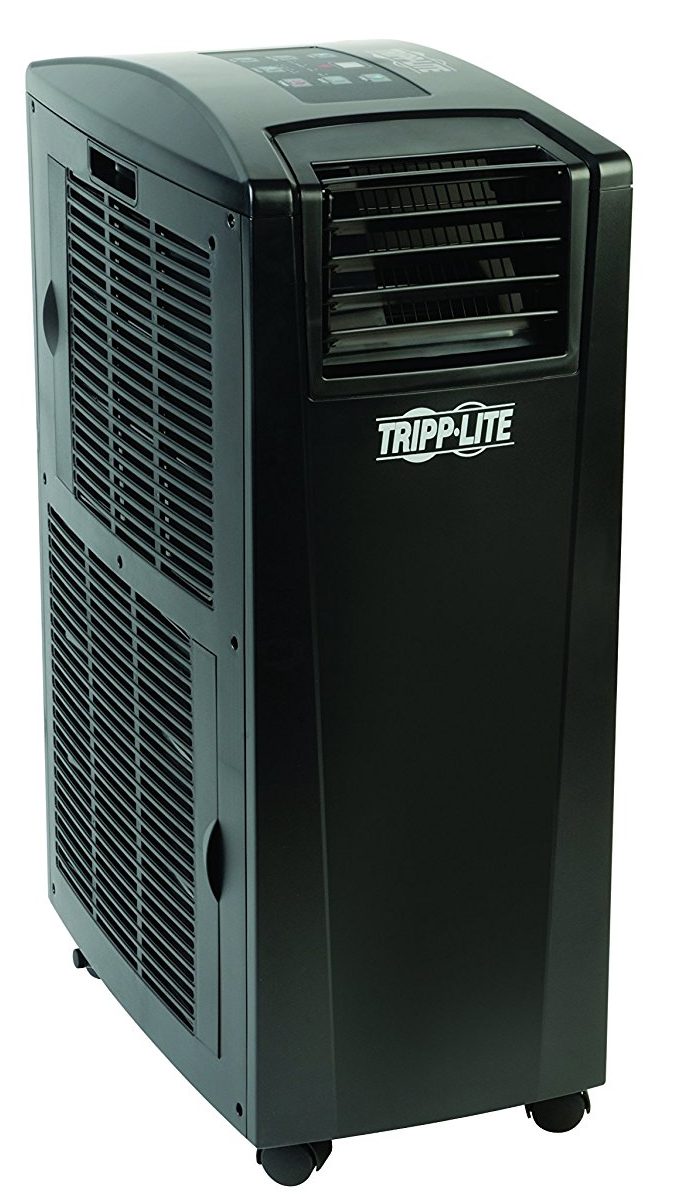 Tripp Lite Portable AC is another great choice for the people looking for a compact and modern equipment for their home. The advanced technology used in this appliance keeps the volume level to a minimum so that you do not get any interruptions. The 12,000 BTU cooling capacity is sufficient for your home. The compact and strong built makes it easy to install anywhere in home and move when necessary.
Key Features
Restarts Automatically After Power Failure
Air Filter and Dehumidifier

6. LG LP0817WSR Portable Air Conditioner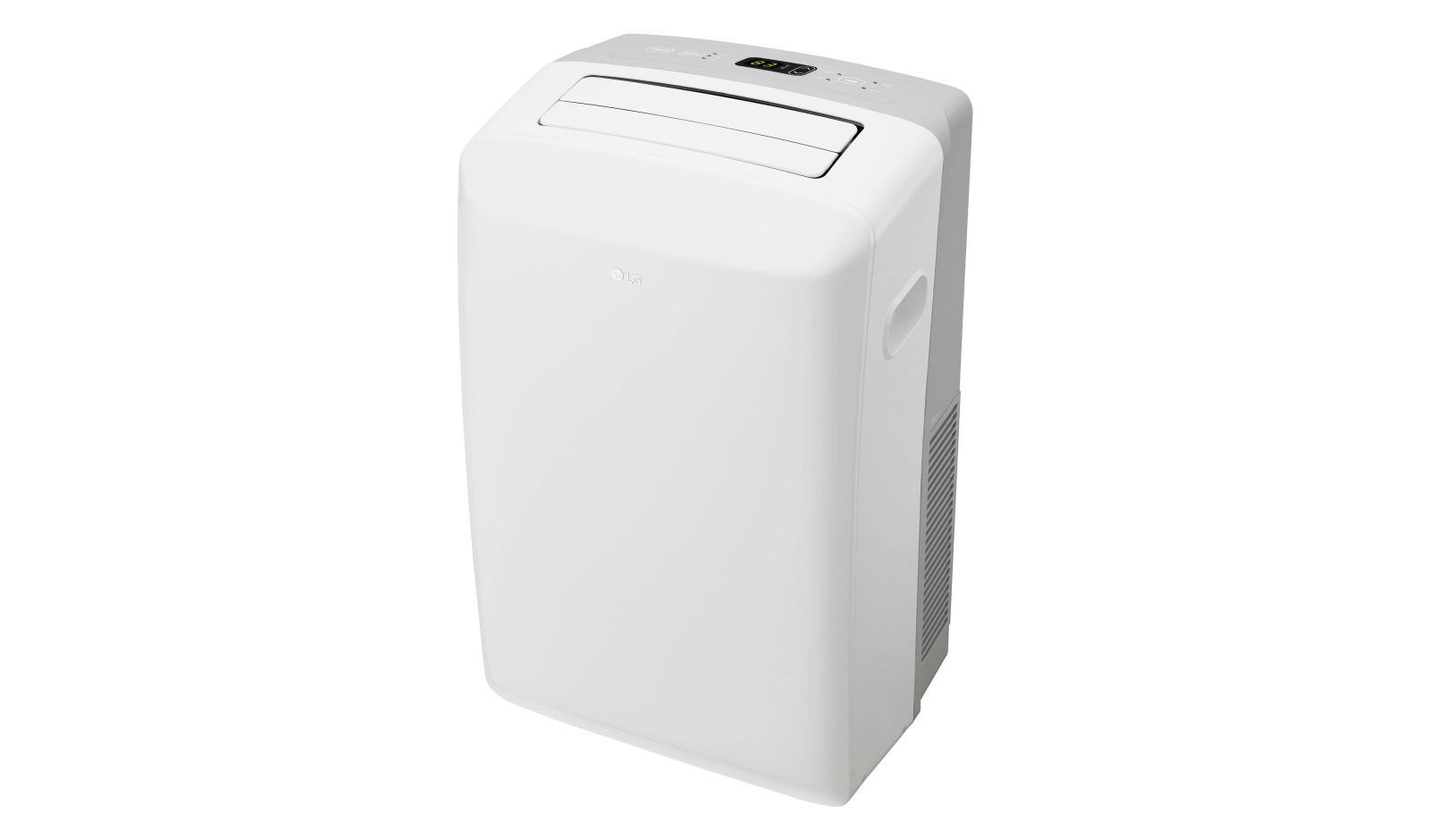 LG has always been the leader when it comes to home appliances, it provides top class equipment with the latest technology. The LG Portable Air Conditioner is a sleek and modern looking device that blends in perfectly with your house decor.
Talking about the performance and efficiency, this portable AC has 5500 BTU cooling capacity. It also sports auto-swing to give wide area cooling. You can also use its programmable timer for automatic on and off.
Key Features
Programmable Timer
Auto Swing
Sleek Built

7. Global Air 10,000 BTU Portable Air Conditioner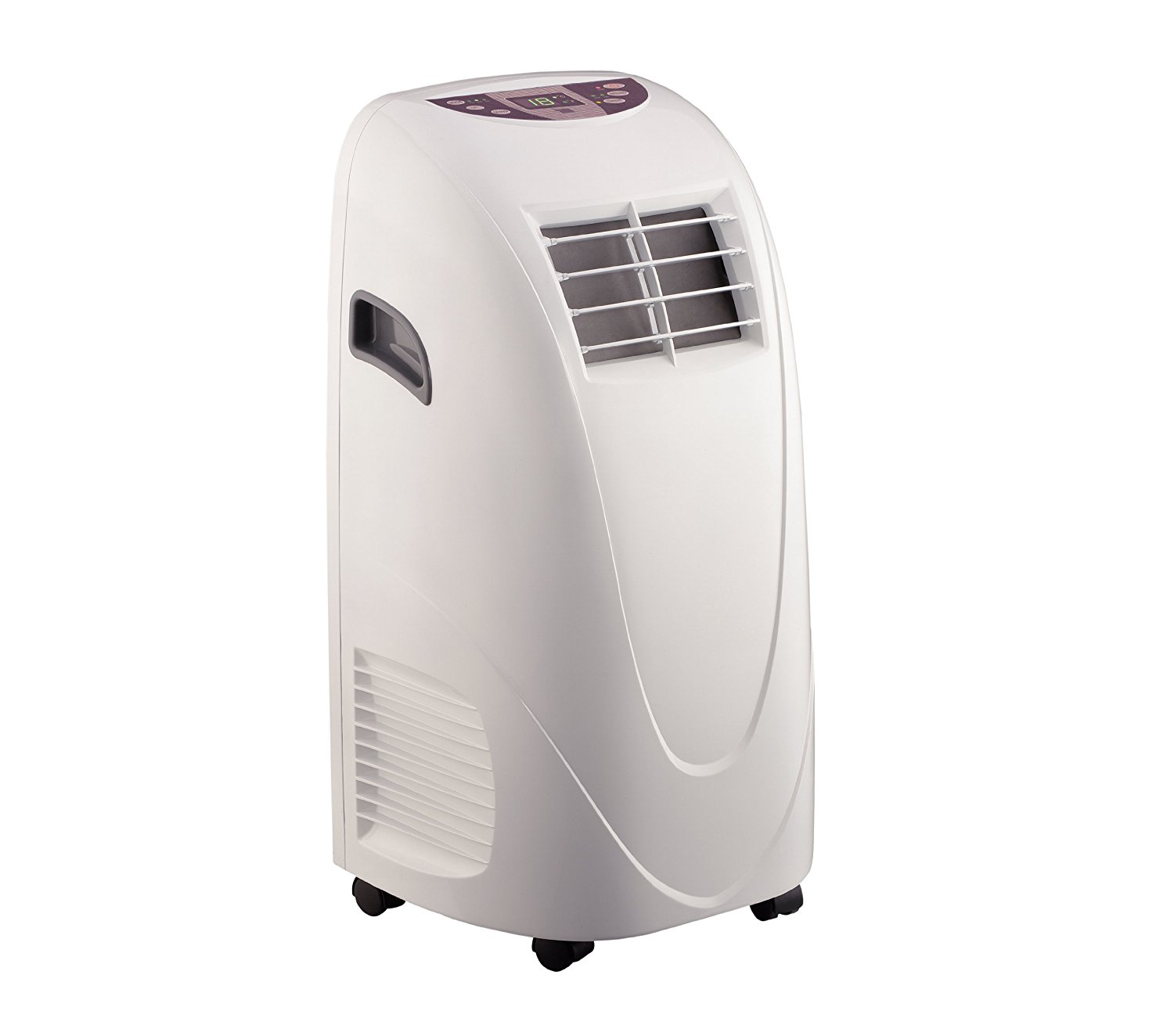 Global Air is another popular brand of portable air conditioners which offers quality at a reasonable price. It looks modern and the build quality is nothing to complain about. Coming to the features it works as an air conditioner and dehumidifier. Excess humidity can cause an increase in the room temperature which is taken care by this product.
It has a cooling capacity of 10,000 BTU which can effectively cool a room of up to 300 square feet. The built-in 4-way air flow helps to maintain an even cooling. Also, the self-evaporative system saves you from the work of removing the water regularly.
Key Features
Self-evaporative system
Auto Timer
Silent Operation
8. Haier Portable Electronic Air Conditioner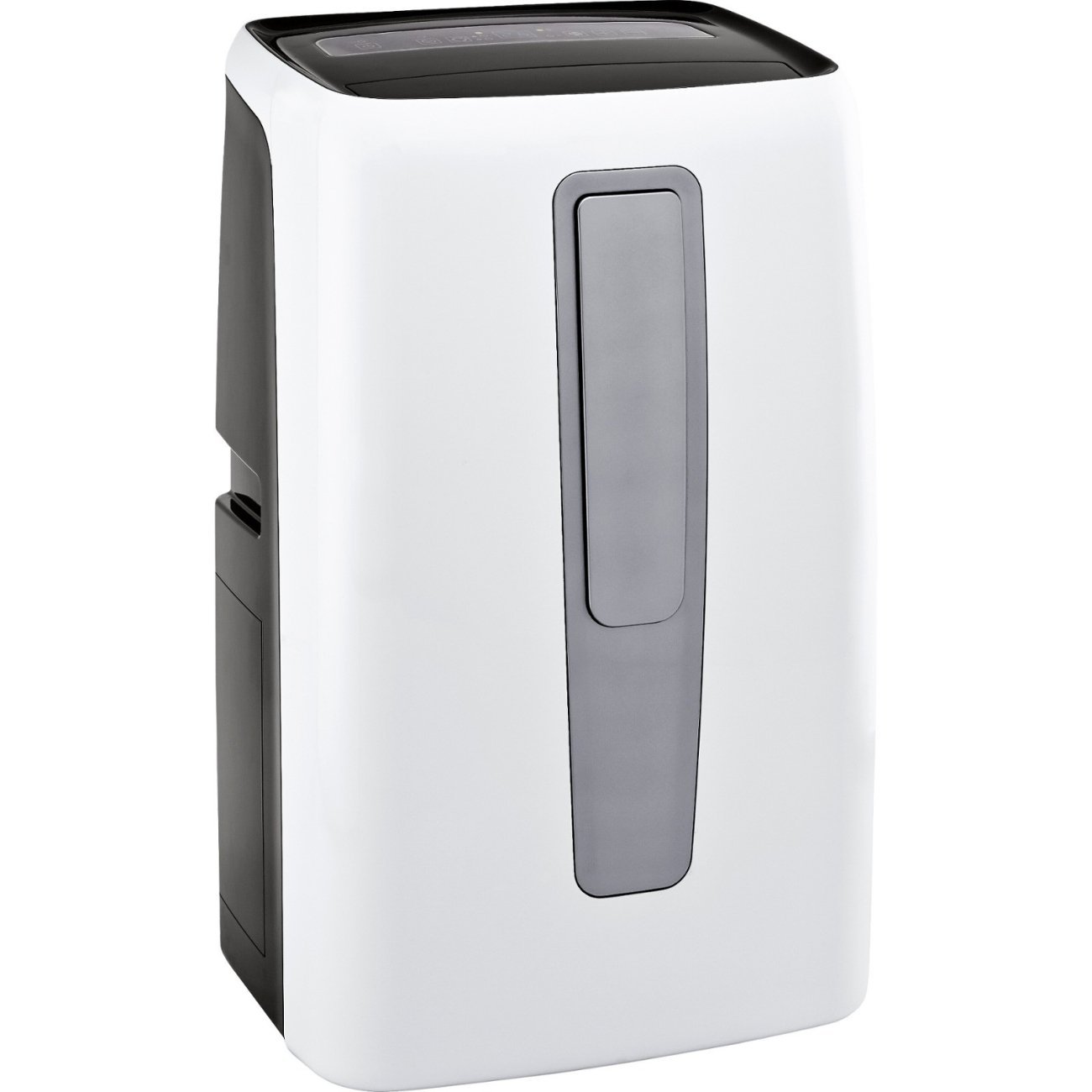 Haier has always been a trusted brand of home appliances. The Haier Portable Air Conditioner has a cooling capacity of 12,000 BTU. It can be used in a room of up to 350 square feet. One good thing about this AC is its design. The elegant design looks great with any type of home decoration.
Key Features
Compact Built
Modern Design
Instant Cooling
Final Verdict
Above are the best portable air conditioners that you can buy. The list is not exhaustive and there are many other options. If you plan to buy one, we bring the best available products so that you do not need to search anywhere else.