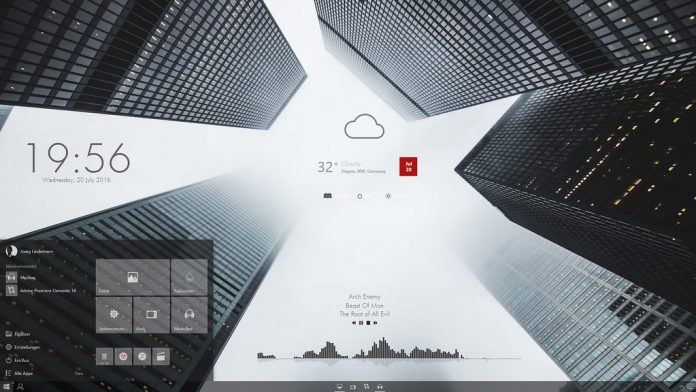 Windows has been the most used computer operating system for a long time. The support for a wide range of software and hardware gives the user an interesting computing platform. With that, the ability to customize your PC as per your need is like none other. A great customization tool that is available for Windows is Rainmeter.
It's time to enhance your desktop appearance with these cool Rainmeter skins and if you are wondering, what the heck is this Rainmeter thing? Then you're missing a widely used tool of windows. It is a tool which helps you to create beautiful themes for your Windows desktop.
The Rainmeter skins provide you a great tool so that you can have a desktop look of your choice. It's easy to keep an eye on your system's resources, such as battery power and memory, or other online data streaming places such as emails, RSS weather forecasts, and other feeds.
25 Best Robust RainMeter Skins for Your Window PC
The Rainmeter community is very rapidly increasing, and the whole Windows experience multiples with the help of the different features of this toolkit.
Below are the best Rainmeter Skins that you can use right now. You can also have fun with it by adding different widgets from different skins and create your own theme.