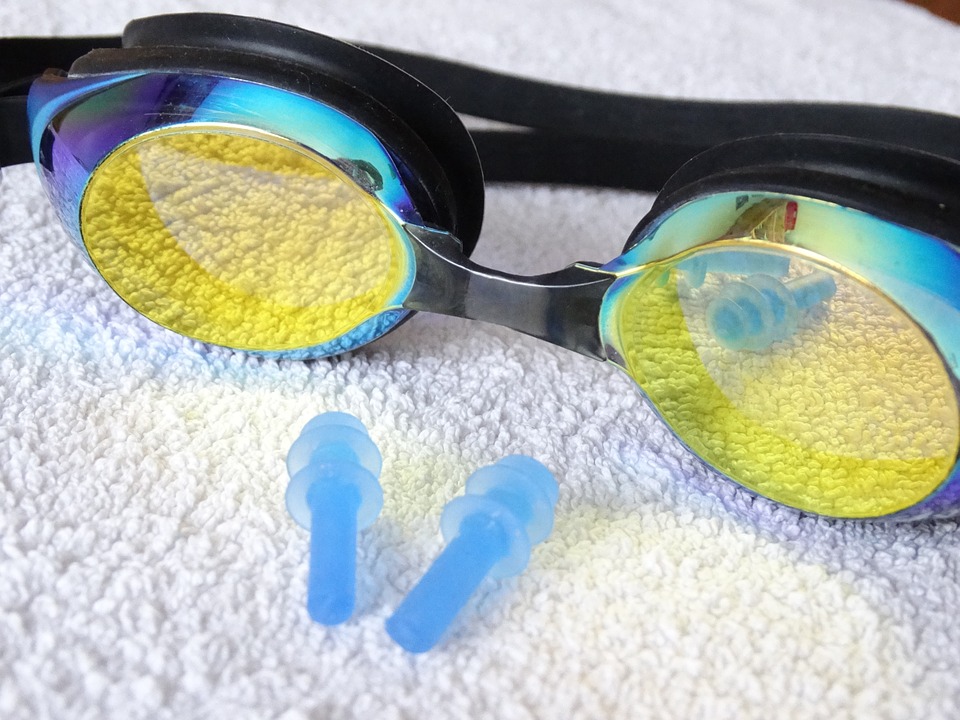 Swimming is just not the sport. It is a habit to many people, whether it be the small baby or someone old. Remarkably, it is best and soothing sport for those who perform it. Considering this, our accessories must be best to complement our habit or sport. From costume to goggles and earbuds, every thing is equally important if you take your sport seriously. Considering all such concerns, we have framed this article regarding Swimming goggles. From which is best Swimming Goggles to what type can suit the different personalities.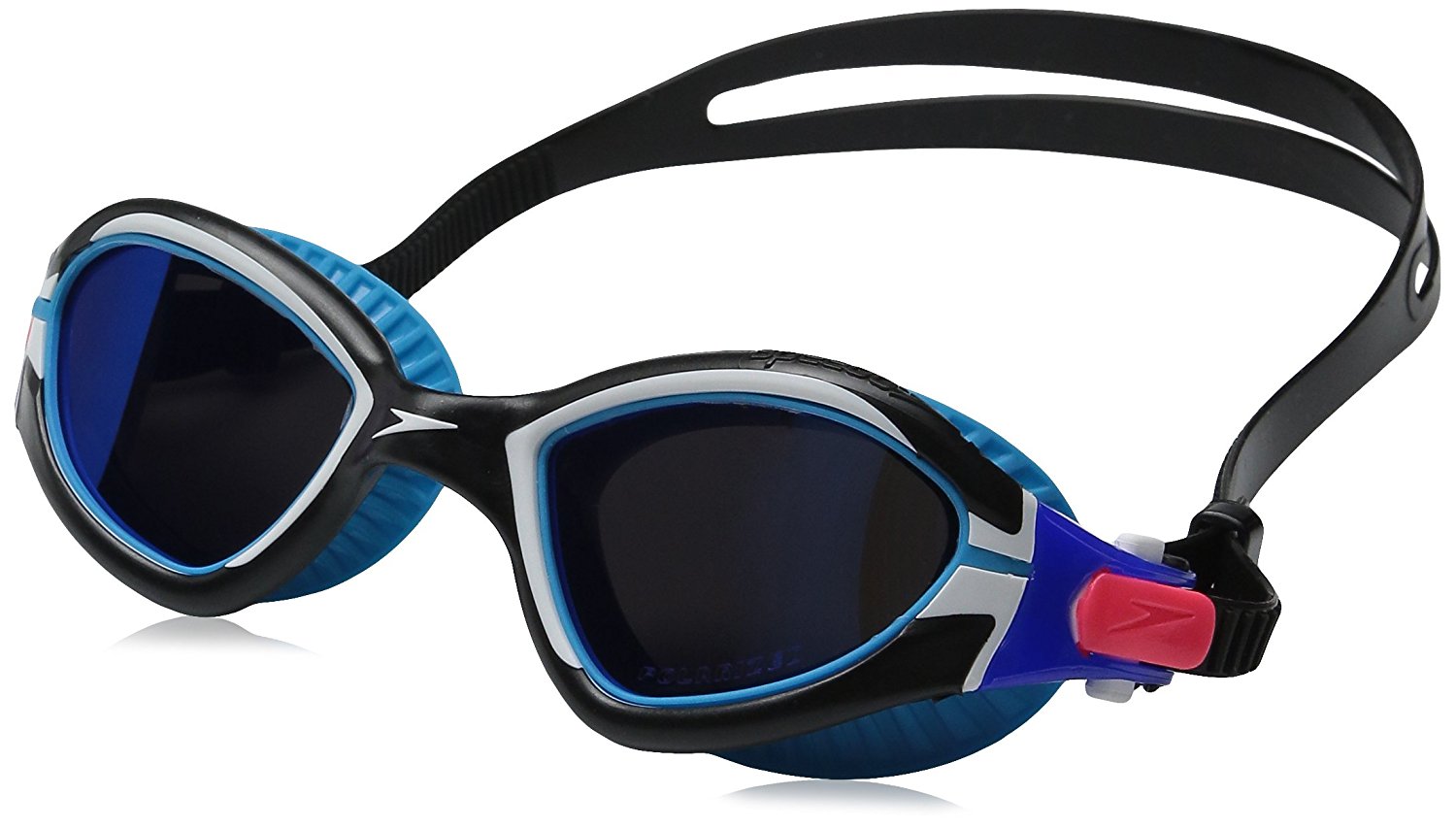 Swim Goggles are the most censorious thing while swimming. It can create a huge difference wherever you are diving in, whether it be an outdoor pool or some local one or in competition. Your eyes always need protection and to protect them from chlorinated water and help you in underwater visibility. It carries a lot of variety, and some even protect from the reflections and assist you in proper sight to look for walls, etc. This accessory seems tiny one but plays a significant role meanwhile.
It's been years since I've been into this, from the age four till now encountering in the age of 20. I've seen people out hustling in getting on to the perfect accessory. So, below is something that can help you out in reaching to perfect gear.
Types Of Swimming Goggles And Lens
| | |
| --- | --- |
| Types of Goggles | Description |
| Competition Goggles | These are types of goggle you should only wear while you're swimming in speed or competition. In regular use, they will not suit for the hard training. |
| Practice Goggles | These are regular wear swim goggles which you can wear in daily practice, and they are soft and comfortable, and the material doesn't harm you in any way, but not too crazily water resistant. |
| Recreational Goggles | These are just for people who are concerned about saving money. They can work in normal conditions, but these are not at all UV protecting and anti-fog. |
| Swim Mask | These are types of the mask which are wider and built for people who love scuba diving, and under water activities. |
| | |
| --- | --- |
| Types of lenses | Description |
| Metallic Lens | These are mirrored lenses, the dark and tinted. Best for big swim meet ups and competition. |
| Clear and Light Colored Lenses | Specially designed for indoor pools where the maximum amount of lights can get balanced. |
| Dark Colored Lenses | This category of the most versatile swim goggles. These are for cloudy days as they don't block the sun but perfect for the casual swim. |
Best Swimming Goggles To Choose From
Best Beginners Swim Goggle
If you just have started getting into water learning the sport, then you must go with something soft and comfortable as it takes time to get habitual to the goggles. They can be irritating to eyes nose, and maybe water keeps coming inside as you go far with water. Even your Goggles take time to get adjusted with face cut. The best product for beginners can be:

The gear is a fantastic addition to all the beginners of open water, and outdoor swimming, Speedo's polarized lens technology provides better visibility than the standard mirrored lens. Adding on, it has Elastomeric Goggle seal which has the grooved structure to expand to the contours of the face to give super comfort. This controls the excess pressure that is created on the face and reduces the goggle ring marks. Moreover, the Clear sight technology protects eyes fatigue and gives superior vision with zero lens distortion. It never fails to provide optimum clarity. It is created with Polycarbonate lenses which offer anti-fog and UV protection. Nevertheless, it has speed Fit clips for easy adjustments.
Best Kids Swimming Goggles
We need to concern about this category most as the eyes of the children are most delicate ones. For them we need to consider all the points like comfort, it should not be irritating in any area. The material of the goggles should suit their skin and goggles need to be flexible and satisfactory water resistant. One of the best Kids Swim Goggle is: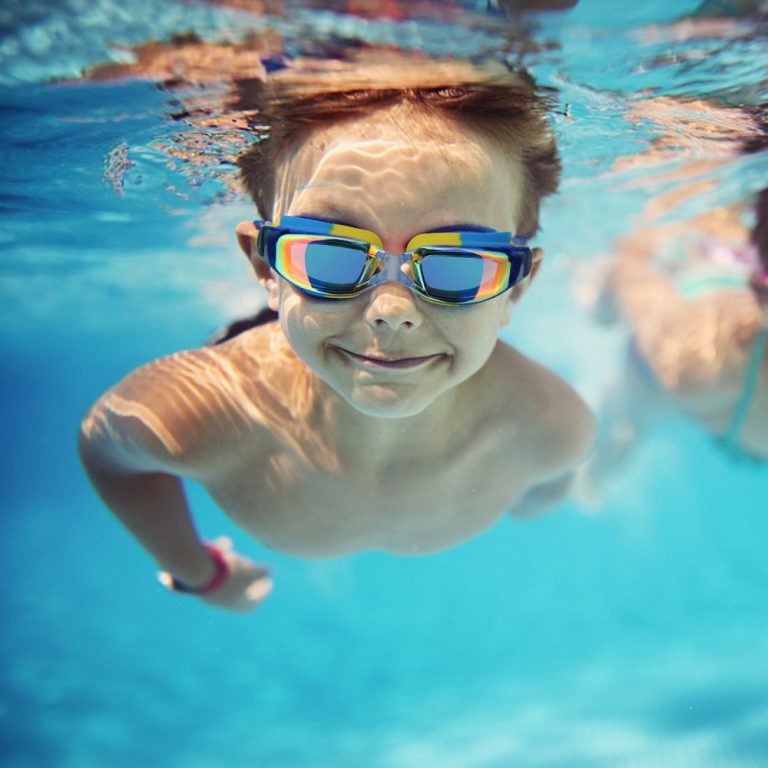 These Swim Goggles are outlined with wider lenses which give maximum peripheral sight. Adding on, built with Anti-Fog coating which helps prevents the condensation of water into goggles. The UV protected lenses block the harmful sun rays. The mirrored lens reduces the glare. The material is too soft for any kid and over that headband is also provided to adjust it. However, it is not for kids who have 100 degrees myopia eyes.
Best Indoor Swimming Goggles
Indoor pools are usually for people who hate swimming under sun or day light. So they are built in the dark to give the sober feeling. Usually, indoor pools are less tiring than outdoor ones, and the requirement for such type would obviously be going to be different.

The is perfect especially for all the people who love swimming under a roof or in the night. It helps you in getting sight without mingling into green, blue tinted lens glares. The goggles are considered to be built in unibody frame of TYR company. The company features universal leak free, soft, fit to face and TPR gasket comfort and despite all this an ultimate eye protection from chlorine and water dirt. It is 15% lighter than any of TYR's® other unibody goggles. The Polycarbonate lenses give incredible impact resistance. Adding on, it has glide clip head strap adjustments. It can be used for both racing and training. These are Low profile lenses with Comfort gaskets, Split head straps and Anti-fog and UV protection. What more we can expect.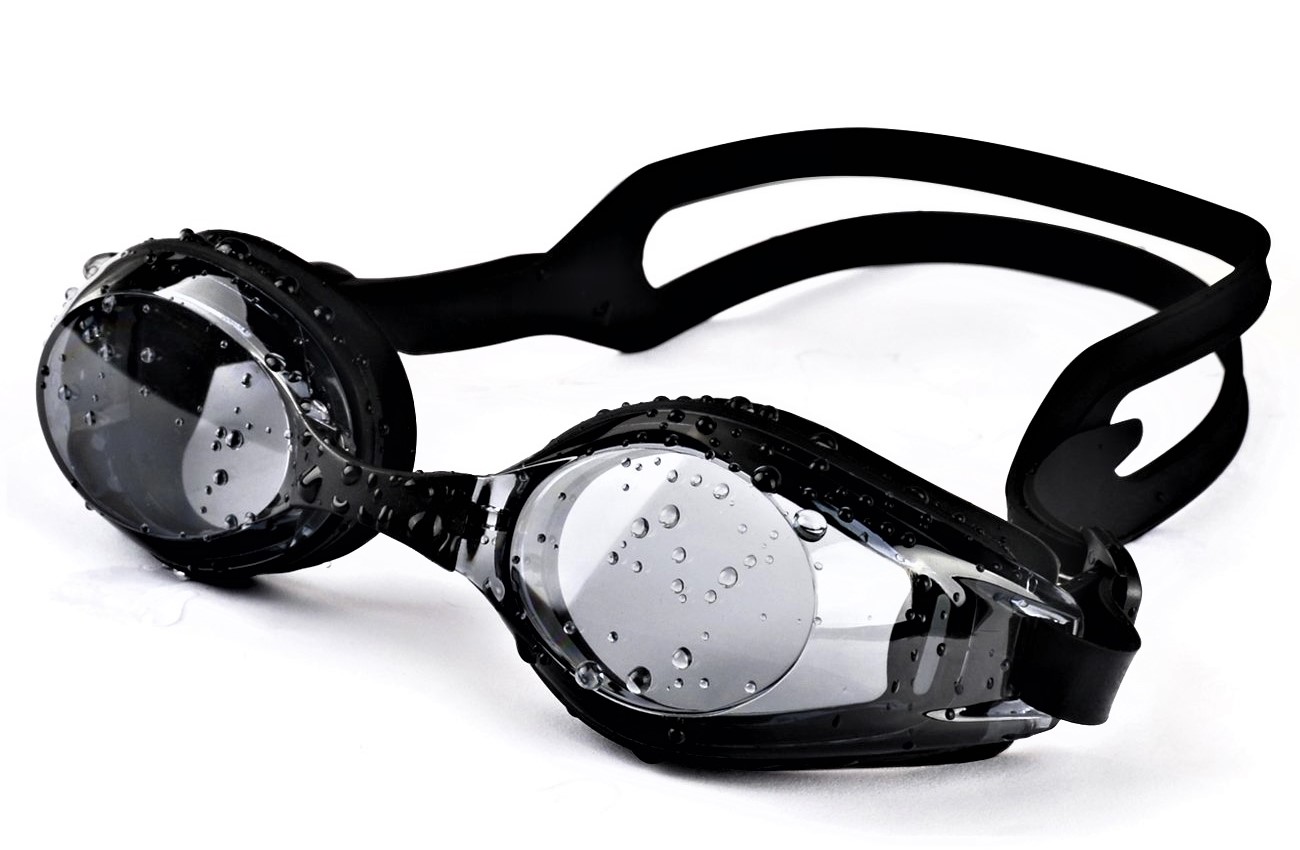 The gear is made up of High-Class PC glasses which are anti-fog coated and watertight. Its strap adjustments are very quick and easy. Adding on,  its head strap is made up of 100% soft and elastic silicone which is quite comfortable to wear. It doesn't slip or mingle like other swimming glasses. Just not this but it is designed in such a manner it is leakproof yet doesn't create any pressure under eye area. Totally it promotes you hard and fast swimming of indoor pools. Moreover, the looks of goggles are quite cool. Who so ever wears it.
Best Goggles for Outdoor Swimming
As most of the pools are in the open are just to complement the nature. Accordingly, we need the gears too. Swimming outside requires us the goggles with UV protection lenses and can control the lights and reflection while we are swimming and anti-fog too in humid climates.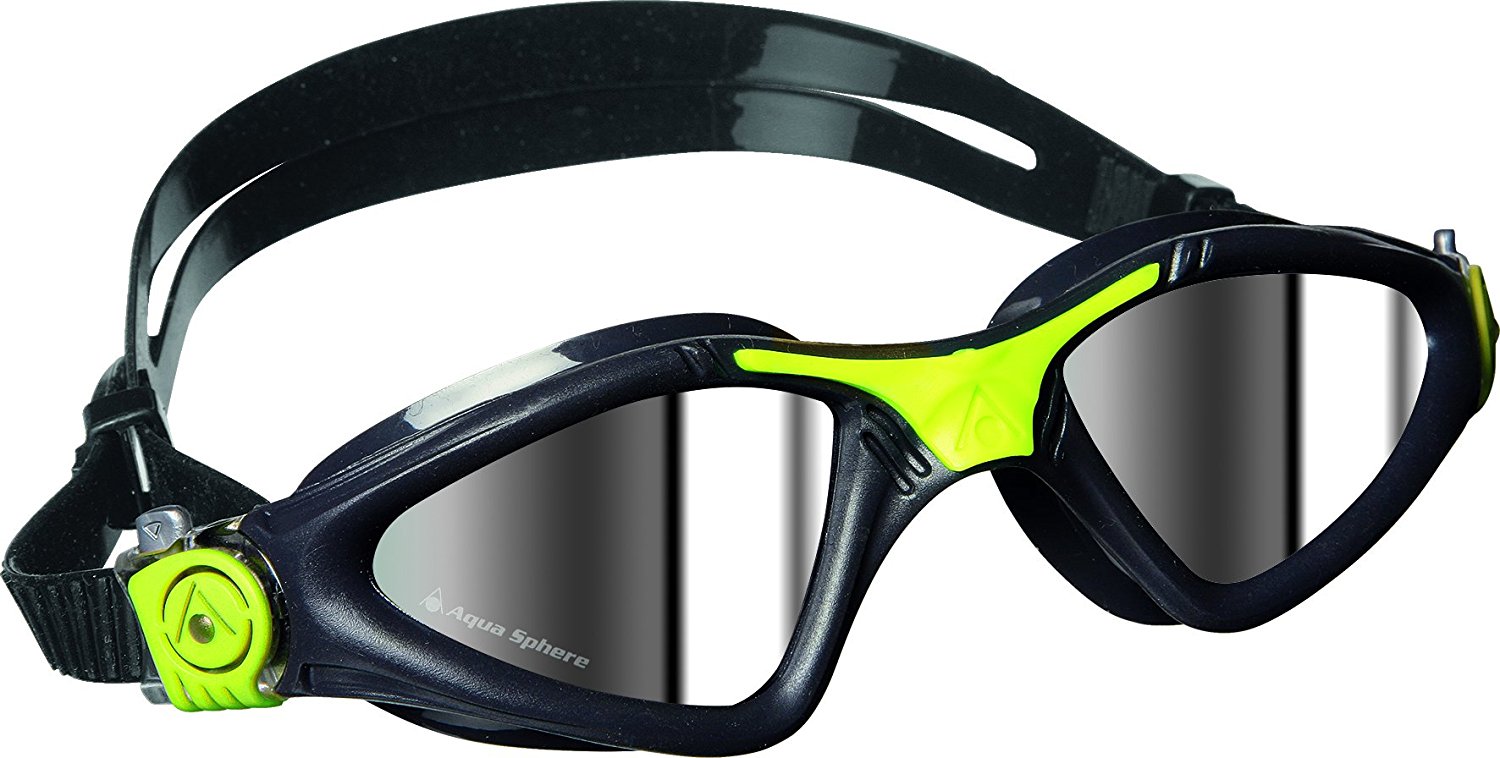 The gear has Mirrored lens which provides at max protection in bright sunlight which is needed to most swimmers in outdoor pools. The Oversized and ultra durable Plexisol lens for 4-points expanded. It has 180-degree visibility One-touch and Quick-Fit Buckle for the perfect fit to face with simple adjustments. The strengthen nose bridge keeps fitting secure and comfortable. It claims to give 100% UV protection, Anti-fog and UV lens treatment for long lasting clarity including Silicone strap for comfort and durability.
Speed Swim Goggles
The category carries all about those who love to swim fast. While performing that, you need a low profile fit gear, something that can keep you on your track in the water. It is worst when you're in speed, and all of the sudden water out force breaks it down. So, you need something air tight which will stop water from splashing in eyes and protect them.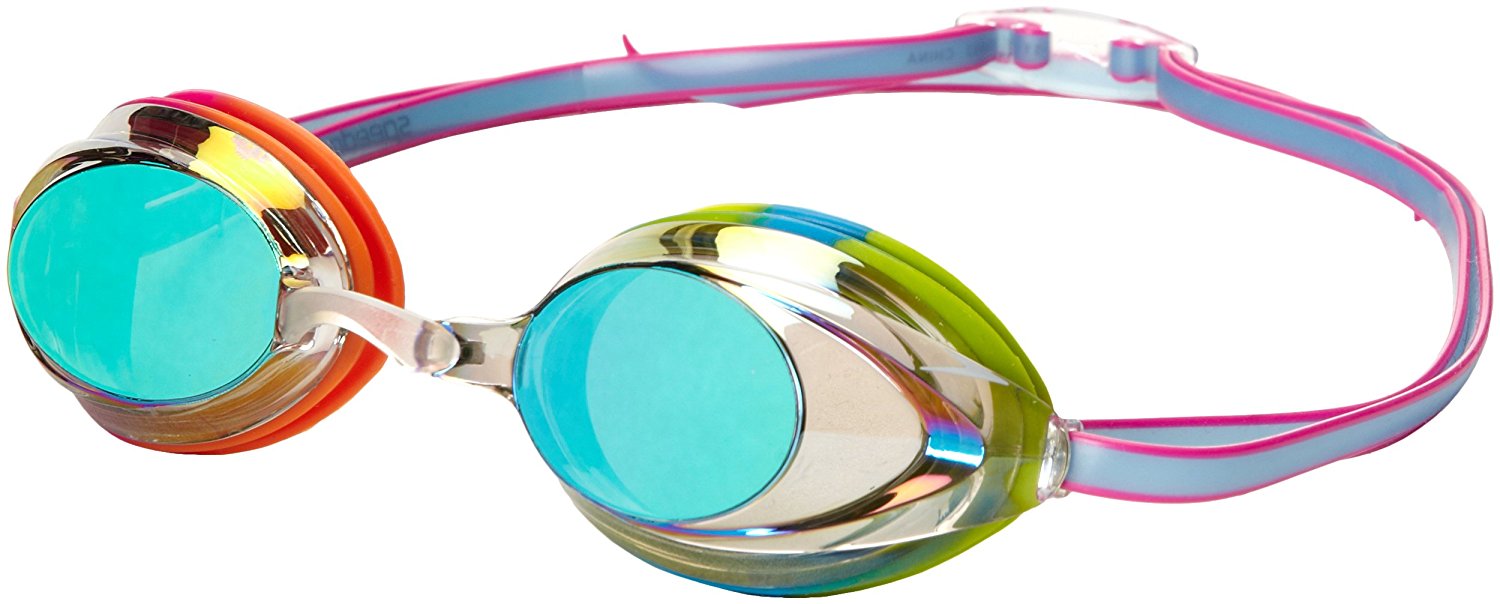 It is one in the top selling performance goggles with 25% more peripheral sight than original Vanquisher. The gear gives widest Panoramic lenses with a mirror coating, an anti fog treatment, and the UV protection. It is designed with best facilities. It has inner eye fit for the snug. The gear is low profile and offers sleek performance with silicone seals for utmost comfort. The underlying which it has included is UV protection, anti-fog lenses, and 100% PVC free. Nonetheless, it carries four nose piece options for a comfortable fit. So, summing it up, it would be best for fast swimmers.
Best Goggles for Open Water Swimming or Oceans
In this section, we are not talking about swimming pool or closed section in which people swim. This one is about oceans. Open water may be English channel. The type is different from above all. Goggles that are needed for such water section are developed after researchers of years. Here goes one.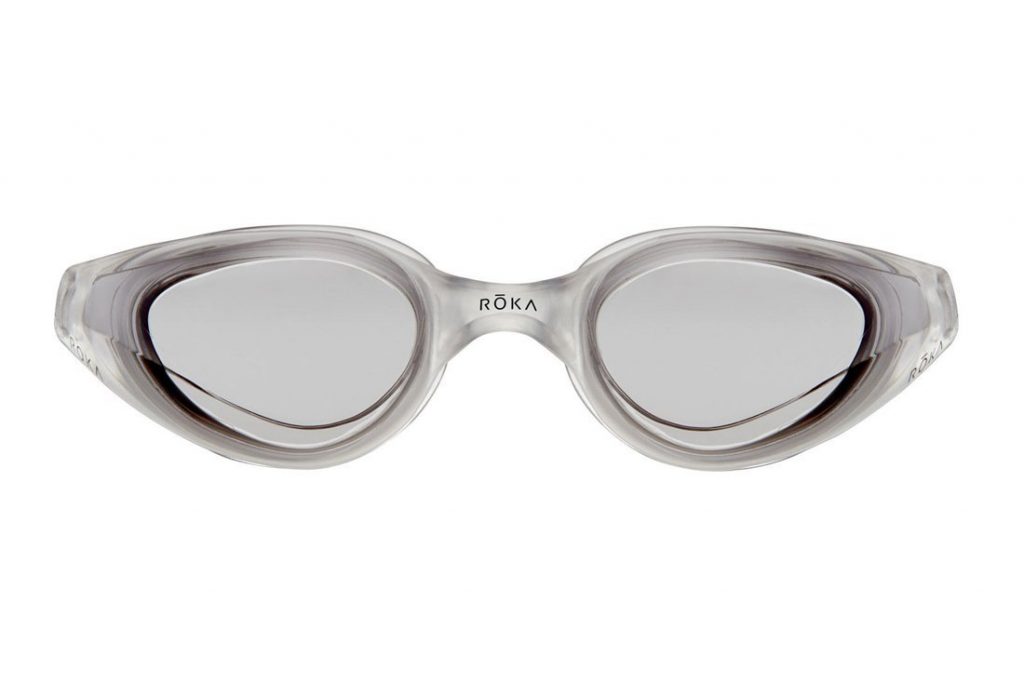 The gear is created with ultimate technology and hard of 2 years over the single product to give an astonishing view in open water it every possible angle. The gear has a quality of clearing noise in vision which occurs due to splashes. It is built on the top frame and Rapid Sight technology which gives retroscopic lens angle to see better. The Gaskets are Soft and protective. Moreover, it blocks all UVA, UVB, UVC and harmful lights and reduces glare to protect the eyes.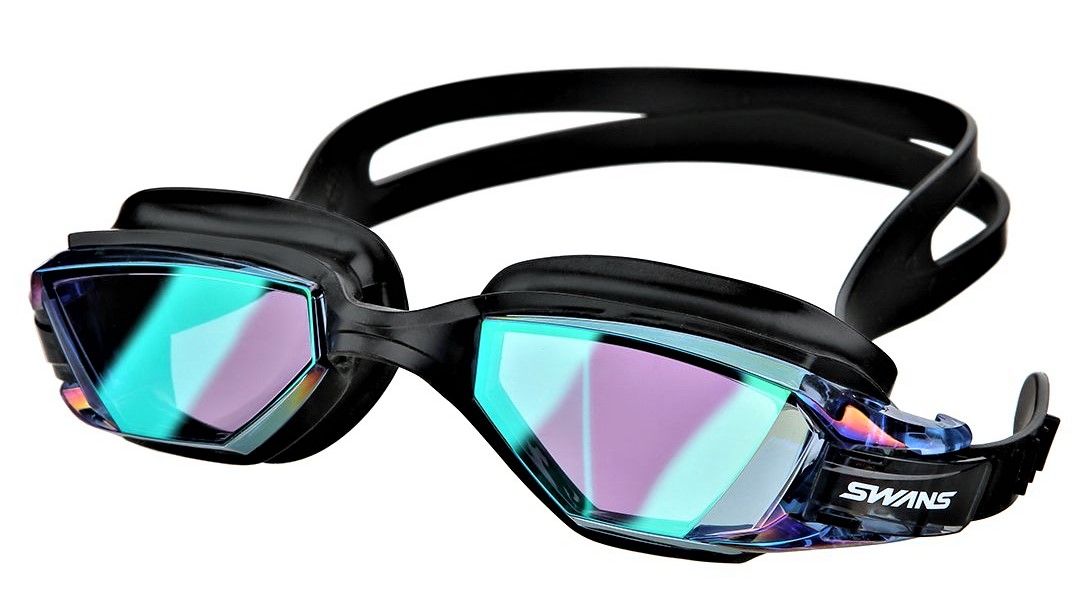 The goggle is made up of super soft elastomer nose bridge so that user's skin to hash out on rashes by the fixing of goggles. The gaskets fit out so comfortably around the face that open water swimming will get less likely to harm your eyes section. It has the technology of seven faces which gives a peripheral diving experience of open water. It doesn't create the distortion which we often feel while we use curved lenses. The goggles have thick split silicone strap that ensures your goggles stay firmly in position while you swim. The best features it carries are, it is Mirrored with Antifog Coating, UV Protection. Adding on, it has Adjustable Nose Bridge, Replaceable Straps, and Replaceable Gaskets.
The Swim Mask
The category is for people who love diving under water and interested in scuba diving, snorkeling, etc. The particular mask is larger than regular swim goggles and considerable more soft on the skin. Most swimmers prefer mask for longer laps.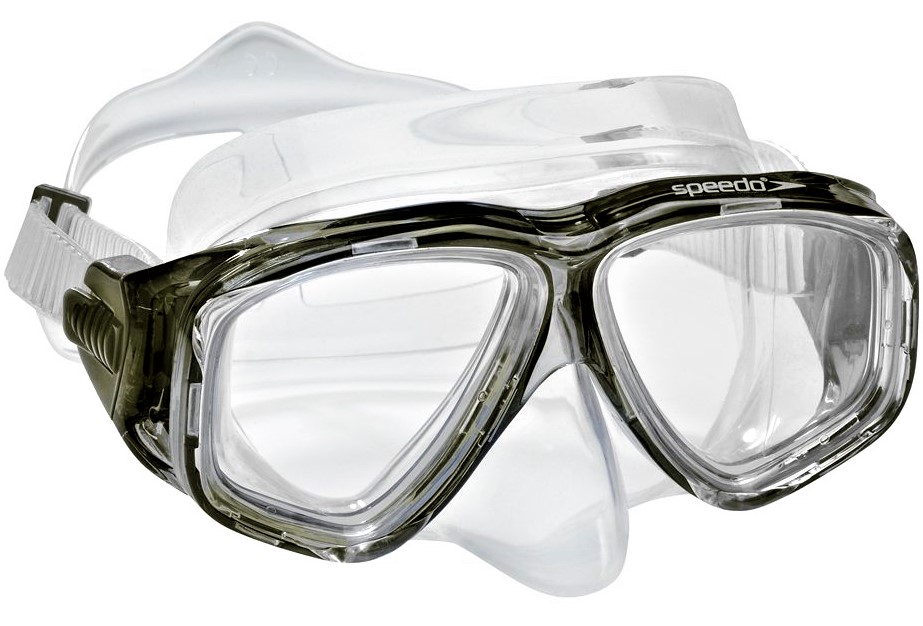 The one is known mostly as Adult Adventure Mask which is designed with Anti-fog coating for clear viewing underwater, and This one is Speedo's top version in mask category of successful selling. Moreover, it is even more comfortable than it used to be. The gear is of 100% silicone material, and the skirt is super soft which fits comfortably on the face. Its strap permits for super easy and quick adjustment despite that the polycarbonate lens with Anti Fog coating is quite lightweight and allows for clear underwater sight.
Best All Rounder Swimming Googles
The category consists of the goggle which is in best for recreational, adults or anyone. Whichever pool you are into they get adjusted and let you enjoy your speed and best performance.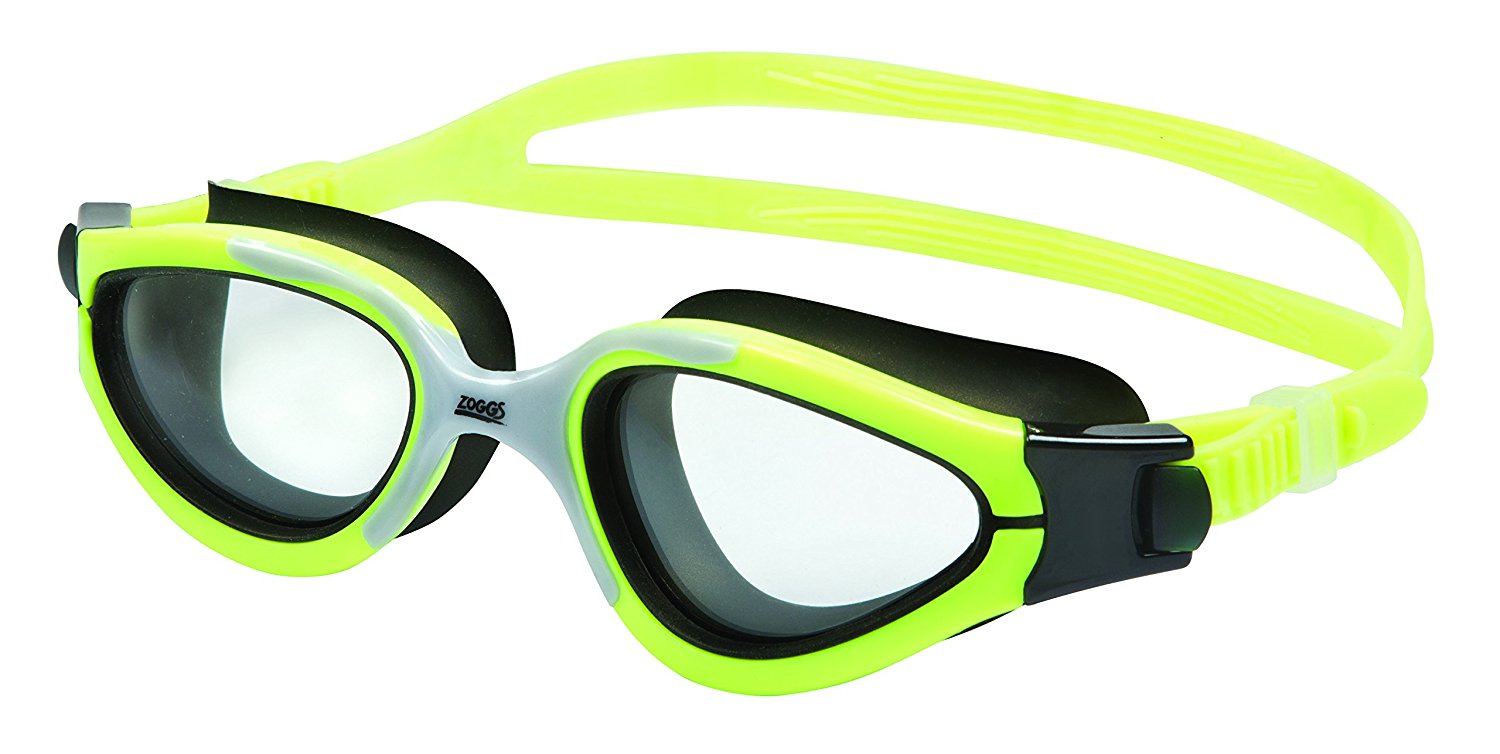 It has photochromatic lenses that automatically gets adjusted according to the shade and lights of outside conditions. It gives 180-degree vision which is perfect for all types. Adding on, it has Fogbuster that keeps it away from the fog and mingles and maintain the lens clear. The fitting is pretty amazing for whosoever wears it. It has two straps to tighten and lifting lever to loosen it.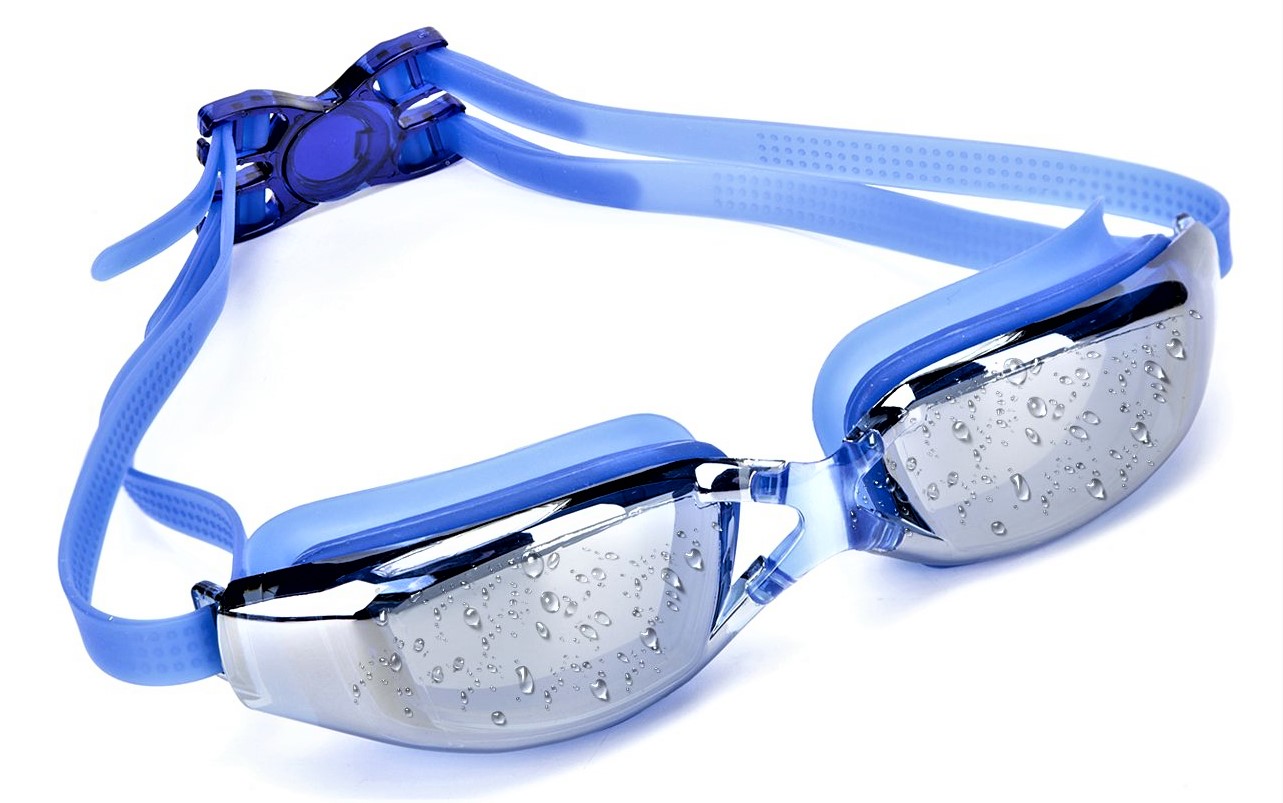 While we talk about goggles which are best in all circumstances. We must see for some special features like ANTI-FOG coating, UV protection, LEAKPROOF, SOFT COMFORTABLE, Shatter resistant, ANTI-SCRATCH reflective, distortion-free visibility, Hassle Free. MIGAGA got all of it. the comfortability it provides is commendable. Whether it be open water or triathlon race in indoor or outdoor, the goggles have added on to the performance. It is the maximum of getting 180-degree visibility with clarity and without hassles. The gears are made up of 100% PVC and latex free, it won't leave marks on your face or slushes on the nose. the gear is very sleek and ergonomic that can fit comfortably on the head. Exact one for all season swimmers.
Conclusion
One may find something best in ordinary Goggles as it ultimately depends on the choice and demands of the user. Moreover, it is not just choice but face structure and habitat in which you are going to swim. I would personally like to suggest all the users that wearing goggles according to habitat is far necessary than considering looks for a while. As it is a matter of eyes, and they are precious over any other thing, we should always go on high-quality tech products.
Happy Swimming! 🙂