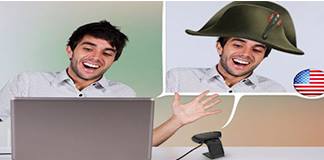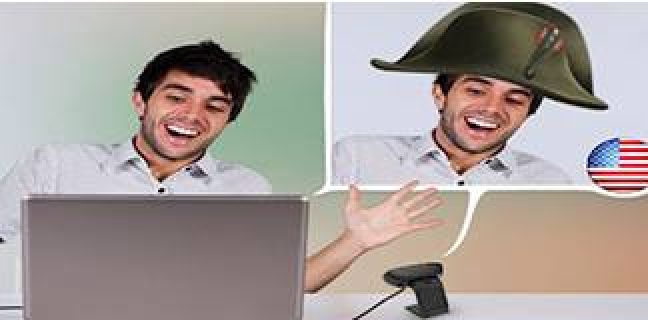 Webcam software as well all know is nothing but a software that allows us, users, to easily chat with friends and family over the webcam of our PC and laptop. Also, with the help of webcams, we can as well click pictures and record movies.
Not to forget the fact that for all the times you wish to click a picture with some add-ons or you require more than just one picture, the webcam software's shall come in handy for you.
Here, in the article, we have listed best webcam software to use on your Windows PC or Laptop and make the best use of it. Also, we personally tested each of the software and later ranked them according to their features, compatibility and usage. Also, this Webcam software is available for free and can maintain on your Windows OS.
Best Free Webcam Software for Windows 2019
Everyone who has the latest system of Windows on their computers and PCs can easily install these webcam apps from the Windows app store itself. This list has the best webcam software for windows which shall serve for various needs of yours- from editing to the straightforward and basic webcam tasks.
Let us begin…
It is one of the best webcam software and is also the most downloaded one. Earlier, this was known as Quickcam Express. The Logitech Webcam Software is basically a driver/utility collection for those who use the Logitech Webcam. For using the webcam, having this software is compulsory rather more feasible as otherwise to the device may not function correctly.
You must keep the drivers updated in order to keep the hardware safe and secure and in a proper working condition. The software is available for free; however, you must have a Logitech Webcam to let the software function actually.
Supported Platform: Windows 10, 8/8.1, 7, Vista SP2.
2. MyCam
MyCam is yet another amazing webcam software for your Windows devices. You can take snapshots and record videos without having to worry what kind of webcam do you have.
For this app to work, you will not need any additional driver or similar such configuration; once installed in your PCs, it will be able to detect the webcam on its own. Also, it lets you save up those shots and/videos in various formats.
Supported Platform: Windows 10, 8/8.1, 7, Vista SP2.
3. ManyCam
This is a webcam software which focuses on live webcam functions and effects while video calling. For anyone who seems to be struggling with using their webcam, this one software shall prove to be your saviour. It is available for both free and paid versions; the former has some limitations to offer, the latter, however, has two versions- ManyCam Pro and ManyCam Enterprise.
The higher versions obviously have their list of mesmerizing features including the likes of support for IP camera streaming, filters, additional effects, etc. The software doesn't have a fully fledged set of features as the so many others available in the market, but it shall pretty much suffice the basic video calling needs of yours.
Supported Platform: Windows 10, 8/8.1, 7, Vista SP2.
4. SplitCam
SplitCam is the kind of free webcam software you can switch to when you want features but doesn't want to pay. Apart from being able to add effects to already made videos, other features for the software includes its ability to do the job of a video streaming software.
While you stream videos, the software as well lets you choose from the different resolution types, and you can accordingly proceed with the videos. All in all, SplitCam has a decent set of features to offer, and it shall make up for a good webcam software.
Supported Platform: Windows 10, 8/8.1, 7, Vista SP2.
5. CyberLink YouCam
CyberLink is a well-known software company, and CyberLink YouCam is one of the best free webcam software available in the market. With this software, you can add effects and filters to any of your conversations or maybe all of them too. They add up spice to your conversations; you won't find them boring anymore at least! Not to forget while you have a video call, this is one tool which will surely add up to your beauty and make you look something different and someone pretty!
Also, in addition to the above features, the software also works with a number of messaging clients including Skype, Yahoo Messenger, AOL IM, Windows live messenger, etc. Using CyberLink YouCam is quite straightforward and easy as the effects and functions are arranged in tabs; they can be applied instantly with just a click. Also, the software supports augmented reality effects as well as HD video quality.
Supported Platform: Windows 10, 8/8.1, 7, Vista SP2.
6. YouCam
YouCam is one of the most popular Webcam software for Windows out there. With a clean and user-friendly UI unlike other webcam softwares with a cluttered interface, you will find over the net and is certainly the most popular choice for beginners. Moreover, apart from being a great webcam software, it consists array of impressive editing tools, effects and filters including scene filters, dynamic effects, stickers and more.
With that, it also comes with features like face Avatar, AR stickers and live animations to make your video, a well-edited film. You can do all of that using YouCam, also it syncs with services like Skype and other Video Service software. And its features don't end here, it also supports face login functionality with Facebook, Twitter, Amazon and more will be added soon.
All in all the YouCam Webcam Software is a great tool with the support of multiple formats with the capability to record videos too. The only drawback it holds is that it is available to use for free for a limited time period of 30 days.
Supported Platfrom: Windows 10, 8/8.1, 7, Vista SP2.
7.  IP Camera Viewer
Supported Platform: Windows 10, 8/8.1, 7, Vista SP2, 2012, 2008.
8. Windows Camera
Supported Platform: Windows 10, 8/8.1, 7, Vista SP2.
Conclusion
And that was all about the best webcam software for windows 2018. From the list of webcam software, you will find for yourself the most appropriate one as per your use and need. These webcam software's can be downloaded for free and using them is as simple as using any application on your PCs and laptops.
The next time you get a webcam and are looking for a software to help you out with calls, chats, and pictures, you have your list ready.