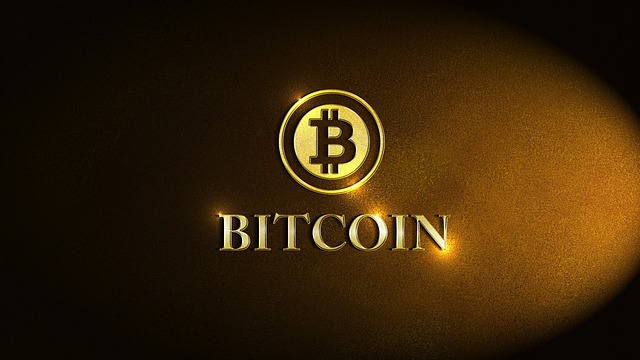 Before we can dig deep into whether Bitcoin is a safe investment in times of crisis or not, let's first know the meaning of Bitcoin and what it is all about. Bitcoin refers to a digital currency which was created in January 2009. The ideas of starting Bitcoin came from Satoshi Nakamoto, a pseudonymous developer who had set the ideas in whitepaper. The main purpose of Bitcoin is to offer the promise of very low transaction fees than most popularly used online payment methods. Bitcoin is managed by a decentralized authority. It doesn't involve physical bitcoins but only balances which are kept on a public ledger that is in the cloud. The balances alongside Bitcoin transactions are verified by a great computing power.
It is critical to note that there is no government or banks that back bitcoins. Also, individual bitcoins are not valuable as a commodity. Regardless of it not being legal tender, bitcoin is highly popular on charts and has led to the launch of several other virtual currencies which are collectively known as Altcoins.
How does Bitcoin Work?
Bitcoin is amongst the first ever digital currencies that use peer-to-peer technology with the aim of facilitating instant payments. There are independent people and a group of companies also known as miners. They are the custodians of the governing computing power and they are part of the Bitcoin network. In this case, the miners act as a decentralized authority whose main work is to make the Bitcoin network more credible. Bitcoin network releases new bitcoin to miners at a fixed rate which periodically declines in such a way that there is a total supply of almost 21 million bitcoins. It is essentially important to know that Bitcoin doesn't exist as a company or a stock on itself but rather a currency. Because it is a currency, the form of investing is by purchasing the coin. There are however other ways you can invest in Bitcoin.
One of the popular ways you can invest in Bitcoin is through buying the currency hoping that it appreciates in value. This is what is commonly referred to as hodling. Investing in Bitcoin is sometimes a very risky idea therefore you shouldn't invest more than you able to lose. When you have bought the Bitcoins, it is better moving them into the Bitcoin wallet than leaving them on the exchange. For substantial amounts, using a hardware wallet is a better option or a paper wallet if the hardware wallet is expensive for you. When investing in Bitcoins, make sure that you buy them from reputable Bitcoin exchanges, although it will cost you an extra dollar, it is secure and you will have a piece of mind. It is also advisable to use Dollar Cost Average (DCA). This is the best method as you don't buy all of the Bitcoins in a single trade but you spread them in a fixed amount which can be monthly, weekly or daily in the entire year. This way, you are averaging the price in course of the entire year.
Can bitcoin therefore be used in times of economic turmoil?
Bitcoins are released into circulation in a process known as bitcoin mining. Many people can use bitcoin in a fun way of experimenting digital cash like doing online transactions. A lot other people are using it as a haven in times of financial crisis. When there is an economic turmoil, most countries deploy capital controls on its populations so that they cannot do some of the basic things in life like withdrawing cash from the bank when there is economic crisis. As a result, most people have turned to bitcoin as the best alternative way of dealing with currency regardless of warnings given by regulatory agencies. This seems like a bitcoin walkthrough to most investors.
Why is bitcoin gaining traction?
As the world is becoming more dependent on the internet for the best part of our lives, Bitcoin is finding its way on the platform by the introduction of digital currency. Bitcoin is a global, internet secure and digital currency which has brought a number of investors on board. Bitcoin provides an exciting opportunity to everyone who wishes to invest.
Bitcoin Trading
Trading Bitcoins is a different thing compared to buying and holding. When you are trading Bitcoins, you are simply purchasing Bitcoins when they are lowly priced and wait and sell them when they are high in demand and price them highly within the shortest time possible. To be successively in Bitcoin trading requires alertness, knowledge and a lot of practice. The market is occupied with a lot of veterans and their eyes are fixed on newcomers who are potential of trading aimlessly.
Bitcoins mining
It is profitable idea mining Bitcoins and it is relevant only when it is done on large scales. Bitcoin mining on large scales means delving into costly mining tools and having free or affordable electricity.
What is cloud mining?
Cloud mining in Bitcoin is the process of mining Bitcoins using the web. Investors in Bitcoin should be aware of complete scams that take advantage of Bitcoin mining and can run away with your money. There is however genuine webs which are not scam although they are bad investments. They are not good because it is just a service that takes away your money which you can as well use to buy Bitcoins instead.
Wrap up
Therefore, Bitcoin trading can be a good investment in times of crisis only if you invest wisely and smart. Bitcoin is believed to be the future of digital currency with people who have invested in it. The point is, Bitcoin helps in facilitating a much faster way of non-fee payment system online transactions all over the world. Even though Bitcoin trading doesn't have any government or central bank backing, it can be exchanged for other currencies. In fact, the exchange rate of Bitcoin with the dollar has attracted a lot of investors on board.