Builder Studio makes it simple to personalize your apps. Choose the technology, the app that most closely matches your app vision, and the functionalities you want to introduce in your mobile app, and you're all set. So, what's stopping you? Develop your app right now!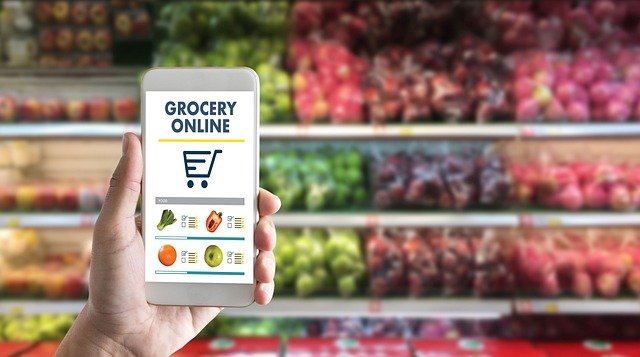 Image Source : https://pixabay.com/illustrations/grocery-shopping-groceries-app-5987164/
How can you earn profits from an app? 
It's simple: applications generate revenue. Retail applications, for example, generate three times more sales than other retail websites.
Why should you go with builder.ai?
First and foremost, it is efficient. Builder.ai takes an assembly line approach to software development, breaking down each software into its elements. (Software with five hundred features accounts for 60% of all software available.) The apps are available in coded form; you need to pick and select whichever ones you need. Then, utilizing a global network of expert developers, they tailor them to your specific requirements. It's more cost-effective, quick, and more thoroughly tested than previous methods.
Choice of platform for your app
Each system has its share of pros and cons. However, if you develop both, everyone will be able to use your software. You don't have to start from scratch every time because of the user-friendly app development tools. So, both an Android and an iOS app are accessible by as many users as possible.
Why should you create a native app?
A native app is designed mainly for Android or iOS devices and hence performs efficiently. Native apps function offline, making them more valuable to the consumers. Unlike other app builders, you'll receive two native applications if you want your software to run on Android and iOS devices.
Why should you choose Builder.ai to design your e-commerce site?
No coding knowledge is required. The never-ending sales process is not required.

Instant: Receive a free prototype straight away. The deadlines are all laid out in front of you. It is a much effective method than the traditional one.

Affordable: Rather than starting anew, build on a readily available product. Builder allows you to save both time and money.

Confidentiality: The charges do not change once decided. The charges do not rise- you pay weekly, and if your app completes early, you pay less!
Procedure to follow for designing your app 
You'll need a big concept. (Or a tiny concept or simply a technique to improvising your business policies.) Then you may use builder.ai and choose one of our app ideas to develop your own.
In case of any ambiguity, call the app design professional who will guide you through the entire app development process. The expert will outline the features you'll need and suggest methods to make your app intelligent or economical, depending on your scope and budget.
Advanced features and capabilities
Comprehensive app analytics
App analytics provide detailed, comprehensive data that boosts user engagement and helps convert casual users into paying clients. Integrate app analytics and push notifications to confirm the timely delivery of the appropriate message.
Increase customer loyalty
By designing a mobile app, you stay very close to your customer by being available on the phone at all times. You'll be able to keep customers hooked with you if you include app analytics.
An upfront rate assurance
From your app conception to a successful launch on Google Play Store or Apple App Store, it might seem like a complex and expensive path. The price never increases; if anything, it might be subject to a low rate if completed beforehand.
Transparency from beginning to end
The dashboard allows you to monitor the progress of your mobile app in real-time. With a few clicks, you may suspend your project, add functionality, or switch mobile platforms.
Availability of prototypes
Free prototypes are available in less than ten minutes. You may browse through your app screens to get a real-time user experience.   Additionally, look at how everything fits together, and check if your idea is viable before investing any time or money.   If you plan to build an app, there's no need to be concerned.
The average time an app takes to develop.
The time, too, is dependent on the complexity of your software. The complex the app, the longer it shall take to design. 
Build a retail app with builder.ai today and let the app handle the retail of your business!