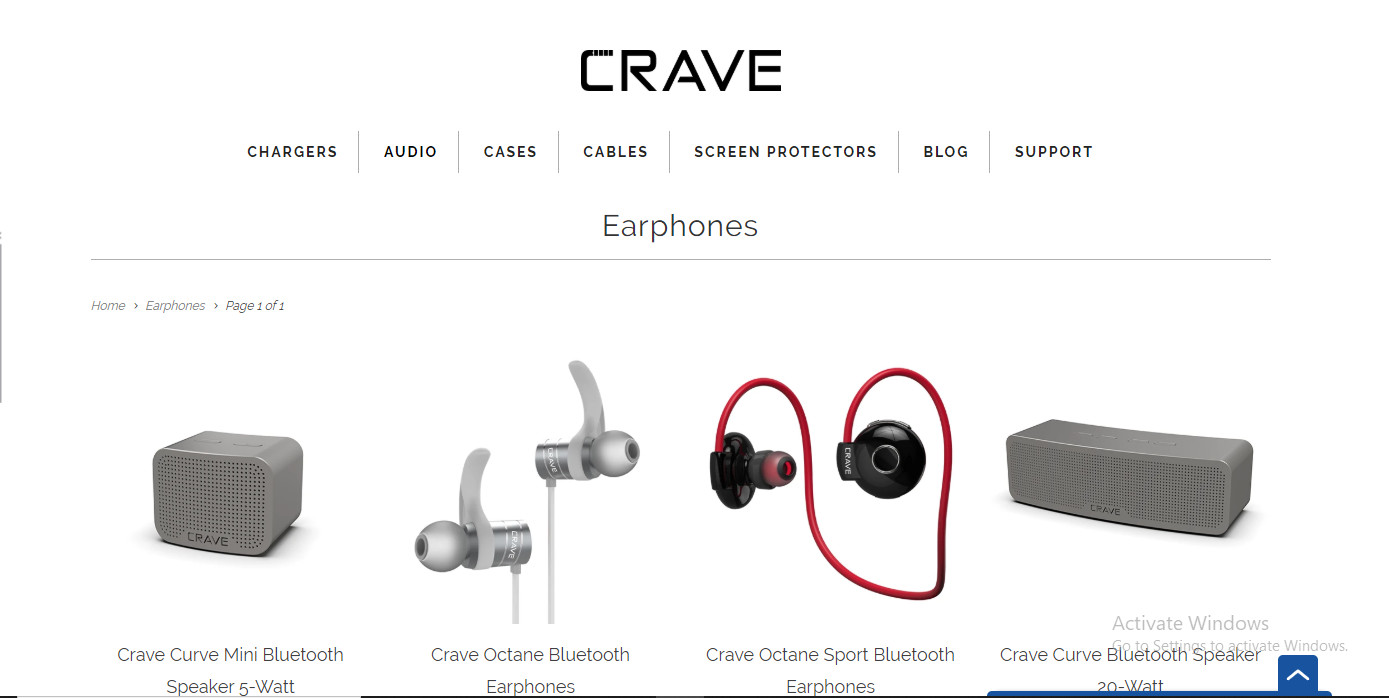 A Bluetooth speaker can be carried by anyone with ease. It can be any place like home, garden, at a party, college or some other hang out place. A speaker should have functionality without a crack of vocals. High pitch and strong bass is most important to enjoy the music with exactly the same feeling and emotions that is going on in the song.
Everyone wants to carry a tiny piece of rock band in their pocket. At home, at a party you would love to have a mini speaker that fulfills your day.
Crave music speakers have versatile usage. It gives the best surrounding sound with best material quality. In comparison to other speakers it comes in a curvy look and rock on the party. Crave Curve mini has all the quality to soothe your ear with better sound.
Crave Curve Mini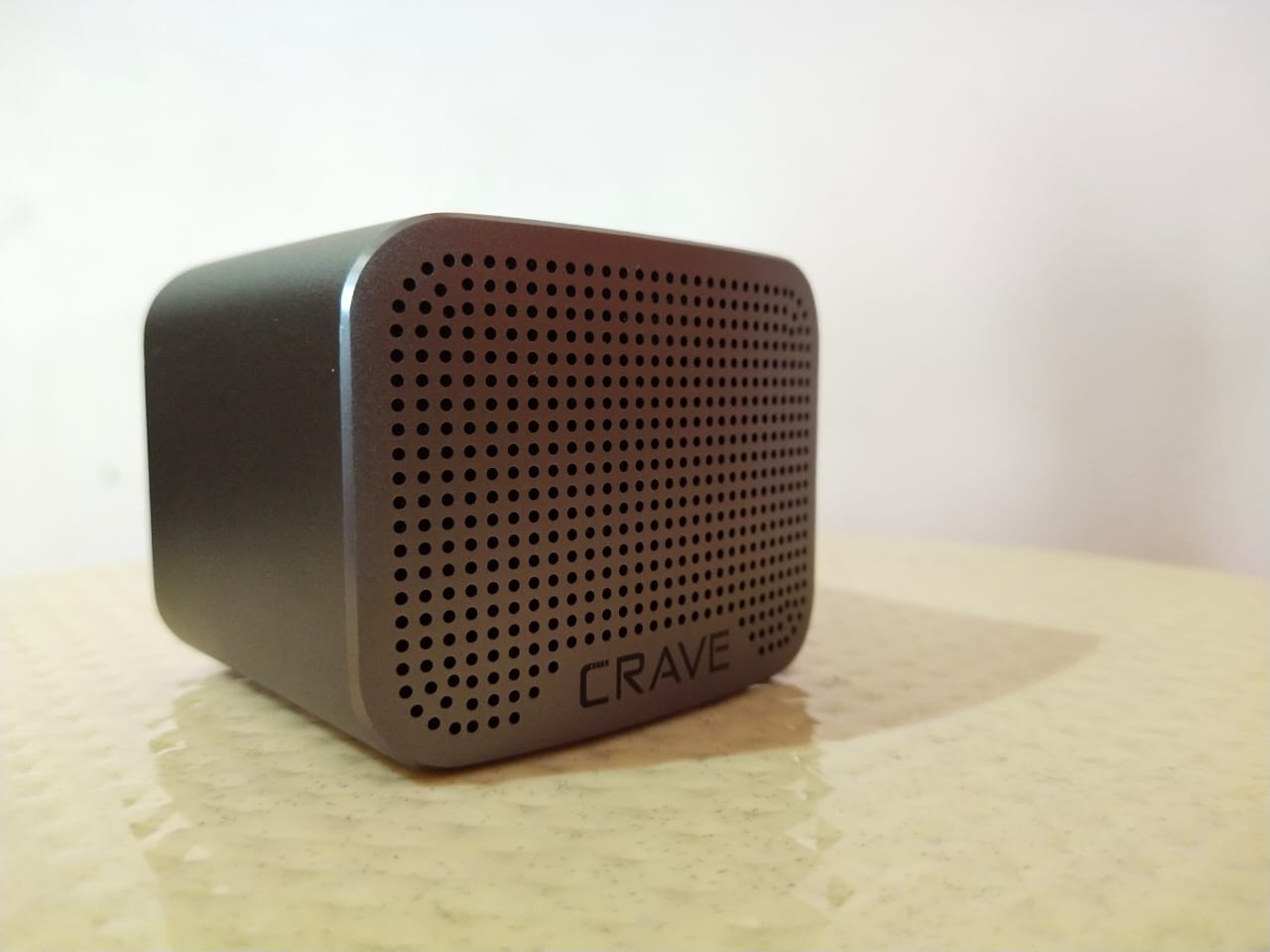 Input & Output
"Crave Curve mini" seems mini; It is only in size but not in sound and bass. It's substantial material and bass make you want to play in each and every party.
Specifications
It comes with:
500mAh(upto 6 hours

Battery Backup

)

Battery Size

66feet(20M)

Bluetooth Range

DC 5V, 0.5A

USB Charge Voltage

5W

Power Output

90Hz-20kHz

Frequency

3.07*2.36*2.31in

Dimensions

3.5mm-

Audio Input
Battery Backup
A huge battery backup (upto 6 hours) or 500mAh gives you a lasting enjoyment time. There is not a single stoppage to disturb your enjoyment. Whole party night you don't need to look for a charging cable. It's a good battery life for a wireless speaker.
Bluetooth Connectivity
The major factor of a bluetooth speaker is the connectivity. If bluetooth connectivity disturbs during the using time then it makes the environment dull, all settled environment got irritation and sometimes you also got frustration. Crave Curve mini comes with substance bluetooth (5.0) connectivity with your electronic device. Sustainability of this mini speaker is quite good.
Compact Size & Curvy Shape
It is in compact size and easy to carry from one place to another. Lightweight is the feature to choose a speaker to carry along with yourself. It's always a concern that speakers should have less weight and best sound performance. Crave Curve mini has all the same functionality as your will. It is not a costly speaker, it is a pocket friendly speaker, everyone can carry it with ease. If you want to carry it in your car, it's great for that because it's shape and fastness is good.
Sound Quality
It's sound quality has been tested in 3D sound demo (Symphony, Remix, Dance, Dummy head, Helicopter). It has passed every test. Crave Curve mini is suitable for parties and music lovers who want to make it a great day. It's substantial material and bass make you want to play in each and every party.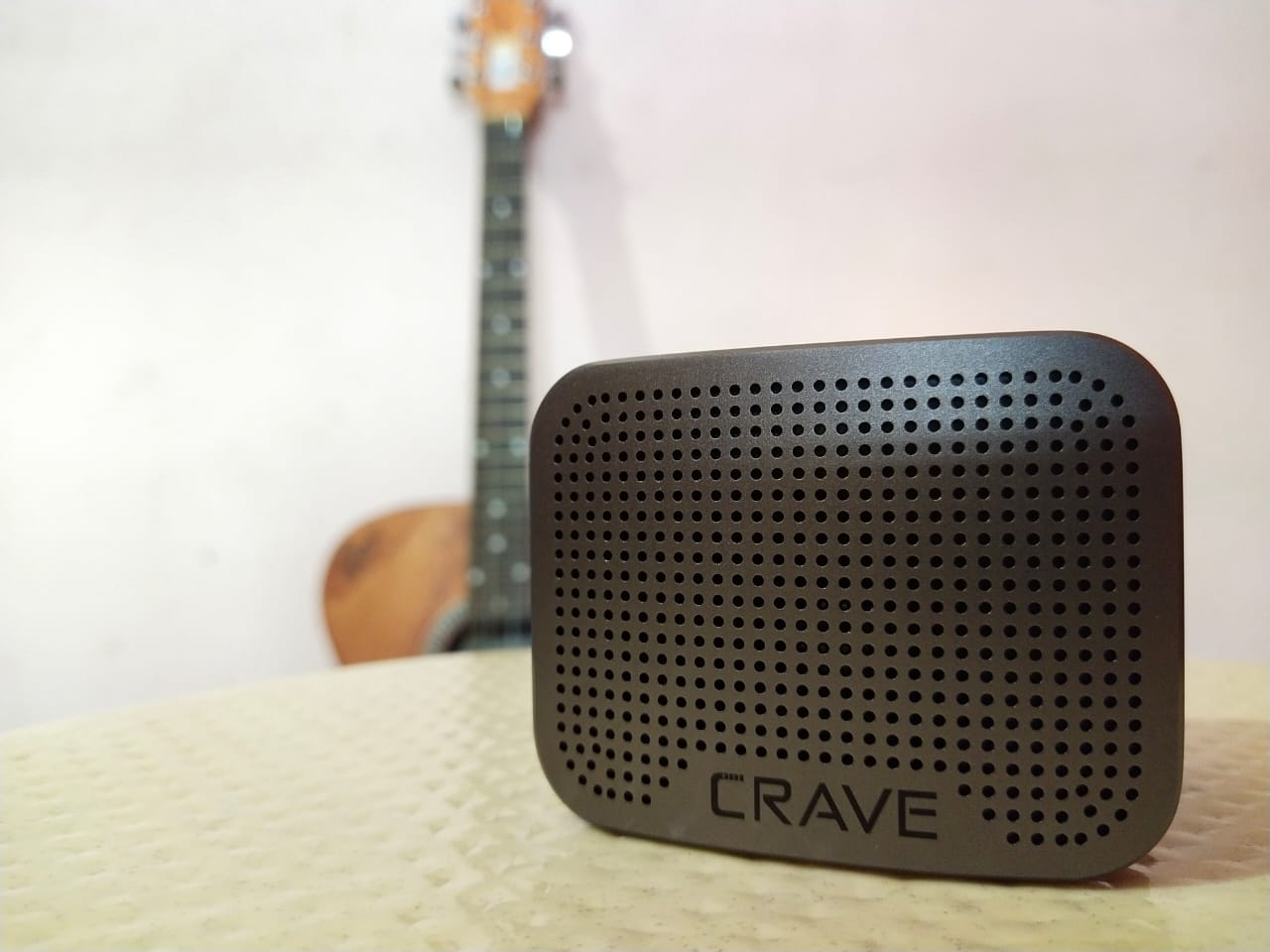 Other Pros & Cons
It has a built-in mic feature that also makes your work easier. If you are going to receive calls from Crave Curve mini it would do for yours. There is nothing that will lead you to reject this mini speaker. It is cheaper than other mini speakers and the best thing is it has the best quality sound in this budget. It seems cheap in quality. Wherever you are you can access your mini speaker as your mate. Incoming calls and other responsive work can be done by Crave Curve mini.
Everything at Your Fingertip
It is very easy to use a 'Crave Curve mini' speaker. That's why it is"Everything at your fingertip". Power On/Off button, 3.5mm audio input jack, USB cable port is at the bottom of the speaker and Volume Up/Down button is on the upper side of it. The quality of material is quite good, I would not say awesome, but yeah it's best according to price.
Conclusion
After the whole testing I reached on the conclusion i.e. It's battery backup and sound quality is good under this price. I am not saying best but yes it is good. Lightweight is the feature to choose a speaker to carry along with yourself. I would like to buy this mini speaker.