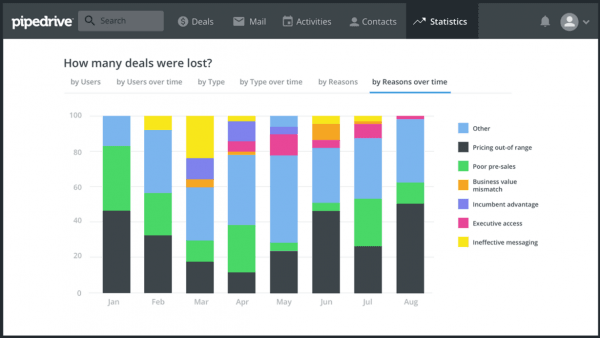 Whether you are running a small or large business, the need for a CRM software is inevitable. A Customer Relationship Management Software allows the proper utilization of resources to optimally maintain new and existing customer relationships. It also keeps the proper track of the work in the company.
There are many CRM softwares present online. For each different type of business, there are different tools that suit the requirement perfectly. For various organizations, there are different needs which makes it necessary to use a CRM software. If you want to choose the Best CRM software, our list and review will help you to choose the most suitable option for you.
Initially, the use of CRM software was focused on providing a better way to store customer and PR information. But now the use of CRM tools is present in every type of organization. Now every business has some requirements for lead generation and keeping managed database. If done manually it may take a lot of time so a software dedicated to this work is always a good step towards the betterment of the business.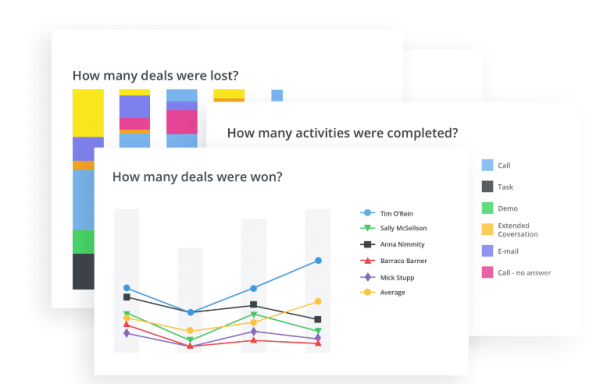 Top 10 Best CRM Software – Easy to Use and Fast | Review
CRM is used to find leads, follow up with prospects and nurture them through the sales pipeline. CRM is also used to maintain customer loyalty by storing key information to boost sales – for instance, by personalizing the experience and providing excellent customer support.
There are different types of CRM solution available with different exclusive features like mail integration, chatbot and much more. Abovesaid let's move toward our pick for best CRM softwares, its review, and best features. If you want to choose the best-suited product, consider our guide to choosing the Customer relation management software.
CRM Software Guide – How to Choose the Best
CRM will help you to find leads and follow existing prospects. It also used to properly manage the sales pipeline and maintain optimal balance with customers. Below are some key points that will help you choose the best CRM software for your organization.
1. Marketing Tools
Marketing is a necessary tool for every type of business. There are CRMs available that have built-in features for marketing. You may find email templates, project management, and other communication tools that will make your marketing tasks easier.
2. User Interface
User experience is one if the most important and basic feature in any software. When it comes to CRM, a more user-friendly experience is always needed. A neat interface and faster performance are factors to look in the best CRM software.
3. Lead management
If you are using a CRM, then the time to manage your business leads is less time-consuming. A CRM with a dedicated feature that shows the list of your leads. You should be able to get all the information about the lead with one single click. An optimized lead management with all the data perfectly stored will makes the tasks like email, meeting, appointment easy.
4. Pipeline management
The Pipeline management tool provides you an overview of all the ongoing and past deals. Each work is at different stages is available to check. All tasks information is available in a graphical form that is easy to grab.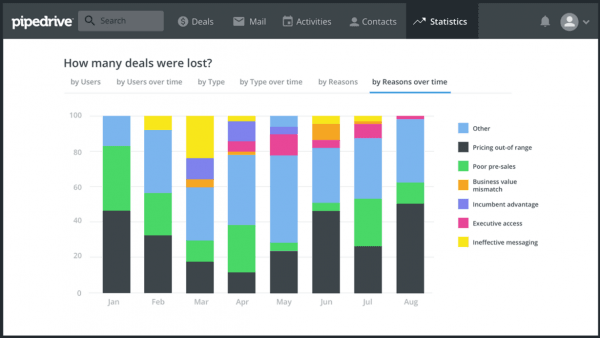 5. Report
Reporting functionality is another required feature in a CRM software. A reporting dashboard with dynamic information availability. Also, data exporting features are also required for better utility.
6. Calling
If your CRM has a phone feature, it can save you a lot of time and extra effort. You do not have to use a separate telephone software. For managing new leads and customers you can directly call from the CRM software.
Abovesaid, let's move towards our picks for best CRM softwares. As there are many options available it is hard to find the best one. After going through the features and user-friendliness of the available options, we put the 10 best options so that you do not have to look anywhere else.
1. HubSpot CRM – Editors' Choice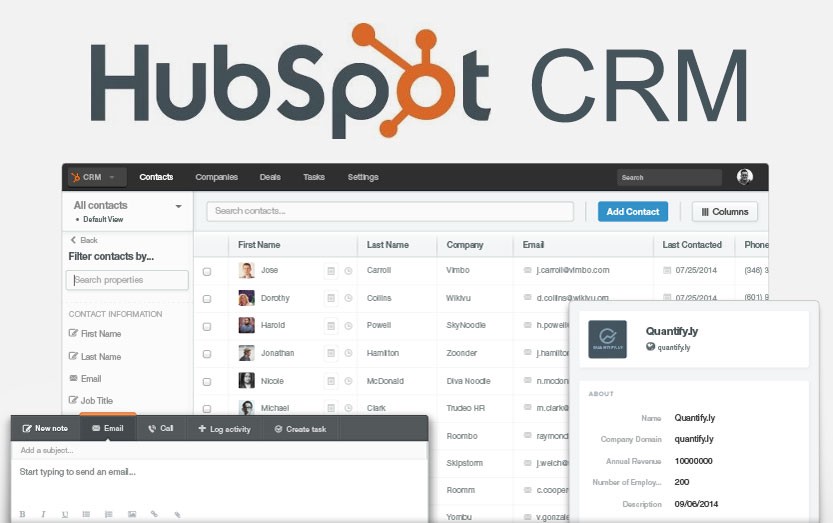 Hubspot offers a comprehensive CRM solution for small business and independent contract owners. It is easy to use and contains features that make it a preferred choice for many. You can opt for its free version which has a great list of features to improve your business process. For more advanced users there is a lot of customization option to increase its utility and make it more user-friendly.
Best Features
Easy to configure and setup
Click-to-call and call recording
Free Templates
Sales Hub
2. Teamgate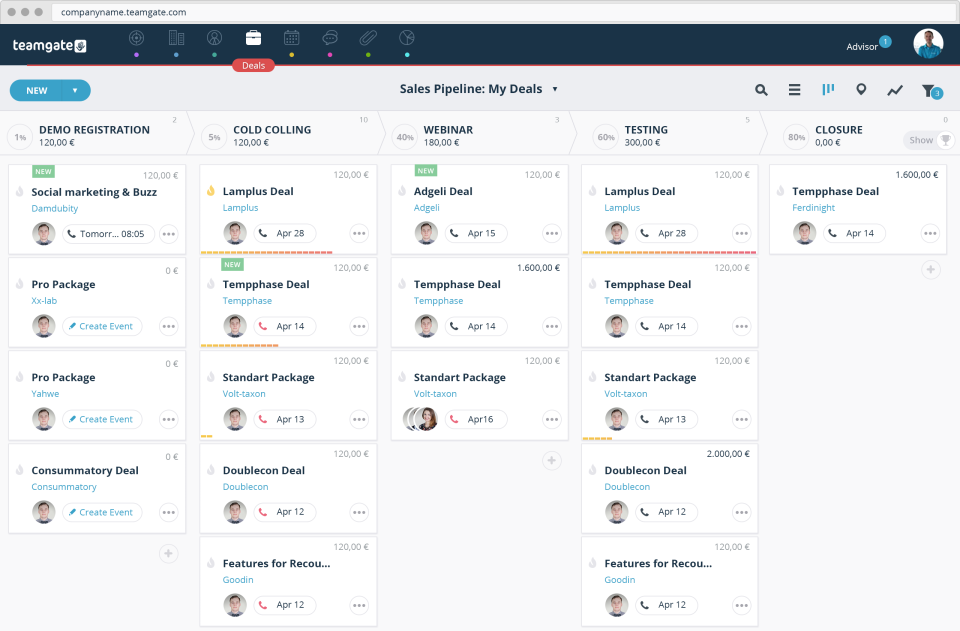 Teamgate is the simply smart Sales CRM with the strength to power your success. Armed with a series of intelligent integrated features; such as Mailchimp, Zendesk, Quickbooks, Zapier and a multitude of others, the award-winning Teamgate software provides your sales team with both the simplicity and the strength to organically grow your business. For three years in a row Teamgate has been recognised internationally and has received a host of awards acknowledging its exceptional customer service and support, its user friendly interface, and has additionally been included among the leaders in the world of Sales CRM software.
3. Pipedrive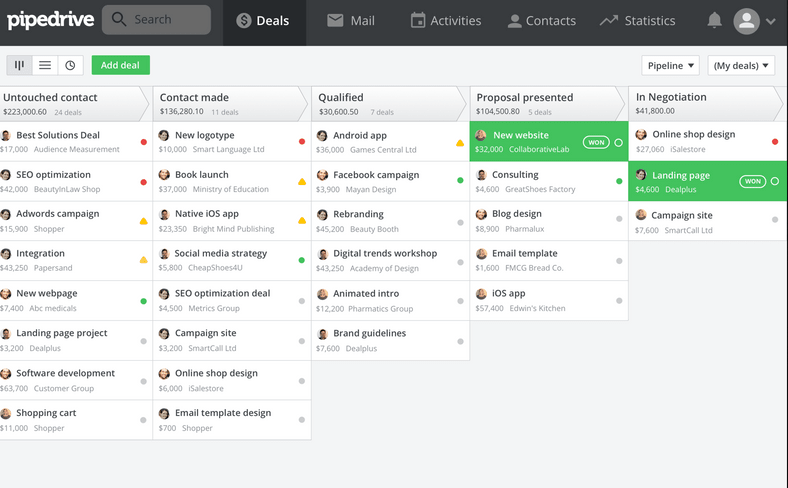 If you are looking for a more advanced tool to manage leads, here is the best cloud-based CRM software. It is a web-based application so that accessing it from anywhere is simple. You can also use its mobile-based application to access from a smartphone. It provides an excellent platform for planning sales activity.
Pipedrive provides you a streamlined service that involves everything from a potential lead to a successful sale. When it comes to reporting, Pipedrive gives you a comprehensive data with complete statistics.
Best Features
Cloud-Based Service
Mobile app
Fast and secure
4. Zoho CRM
Zoho CRM is one of the most used softwares in organizations and companies. There are a lot of functionalities that you will find in more costly CRM solutions. It remains easy to implement and use. While it lacks in customization options but the features it offers are enough to prefer it over other CRM softwares.
It offers clean interface, mail integration, customer management options and much more at a budget price. You can install different extensions as per your needs to make it more personalized.
Best Features
Extension Support
Customer and vendor portals
Easy Implementation
5. Bitrix24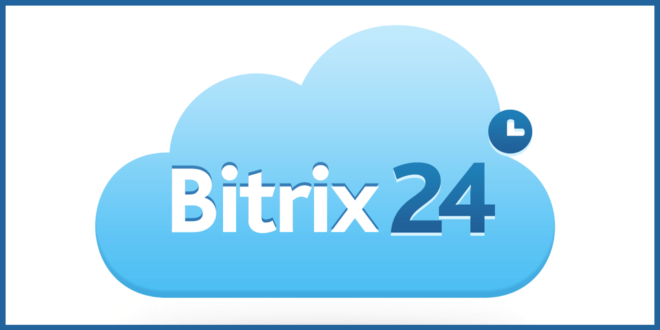 Bitrix24 is another great CRM software. Whether you are a midsize business or startup, it contains all essential qualities to ease up your customer-related tasks. You can use it for free but the free version has a limitation of 12 users. Its premium plan gives you the freedom to add unlimited users.
Bitrix24 has a good email marketing integration. It also provides you file sharing option. If you are unfamiliar with CRM tools. On startup, it provides you tutorial videos to fully utilize this platform. It also allows third-party integration.
Best Features
Discussion Boards
Email Marketing
Call Logging
Telephony
6. Salesforce
This CRM software is specially designed to provide a perfect customer solution with an emphasis on sales and support. It includes features that make it more than a mere CRM tool. You will find sales management, marketing automation, partner relationship management, customer services and many other useful tools to organize your business. You can also manage customer accounts and track sales lead with its help. It allows seamless integration to Outlook calendars, email etc.
Best Features
Easy to use
Highly customizable
Mobile app
7. SugarCRM
This is a powerful customer relationship management tool that you can rely on. SugarCRM provides a feature-rich platform for customer and leads tracking. It provides a wide range of customization options. The support for third-party softwares increases its utility to a much greater extent. It is available for Android and iOS platforms.
The navigation options are very user-friendly. The contact management system is well designed and implemented. Overall it provides you more feature than any other CRM software.
Best Feature
High number of third party integration
Highly customisable
Open API
8. Accelo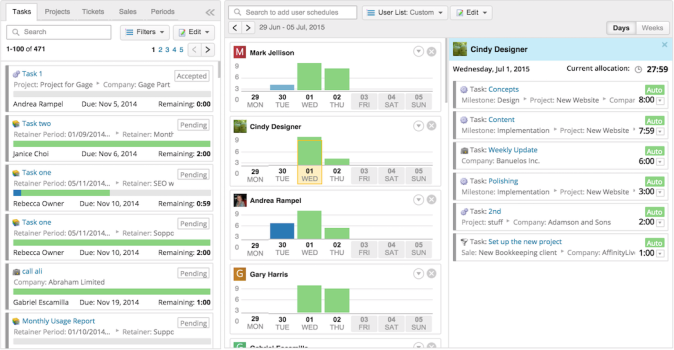 Accelo is another cloud-based CRM software that offers you both power and simplicity. For professional spaces, it provides an efficient tool for customer management, project management, and other tools for overall business growth. It helps you to manage sales and customer service. It also simplifies the billing process. Features like full-fledged CRM system, project management makes it a multifunctional software that you can use to save time.
This platform can create and nurture your business clients with full efficiency. Each time a new client is added to the list it updates all the information to suit user needs. It is a powerful platform that use to automate business process and make forecast accordingly.
Best Features
Process Automation
Mobile app
Invoicing
Issues dashboard
Separate client portal
9. Freshsales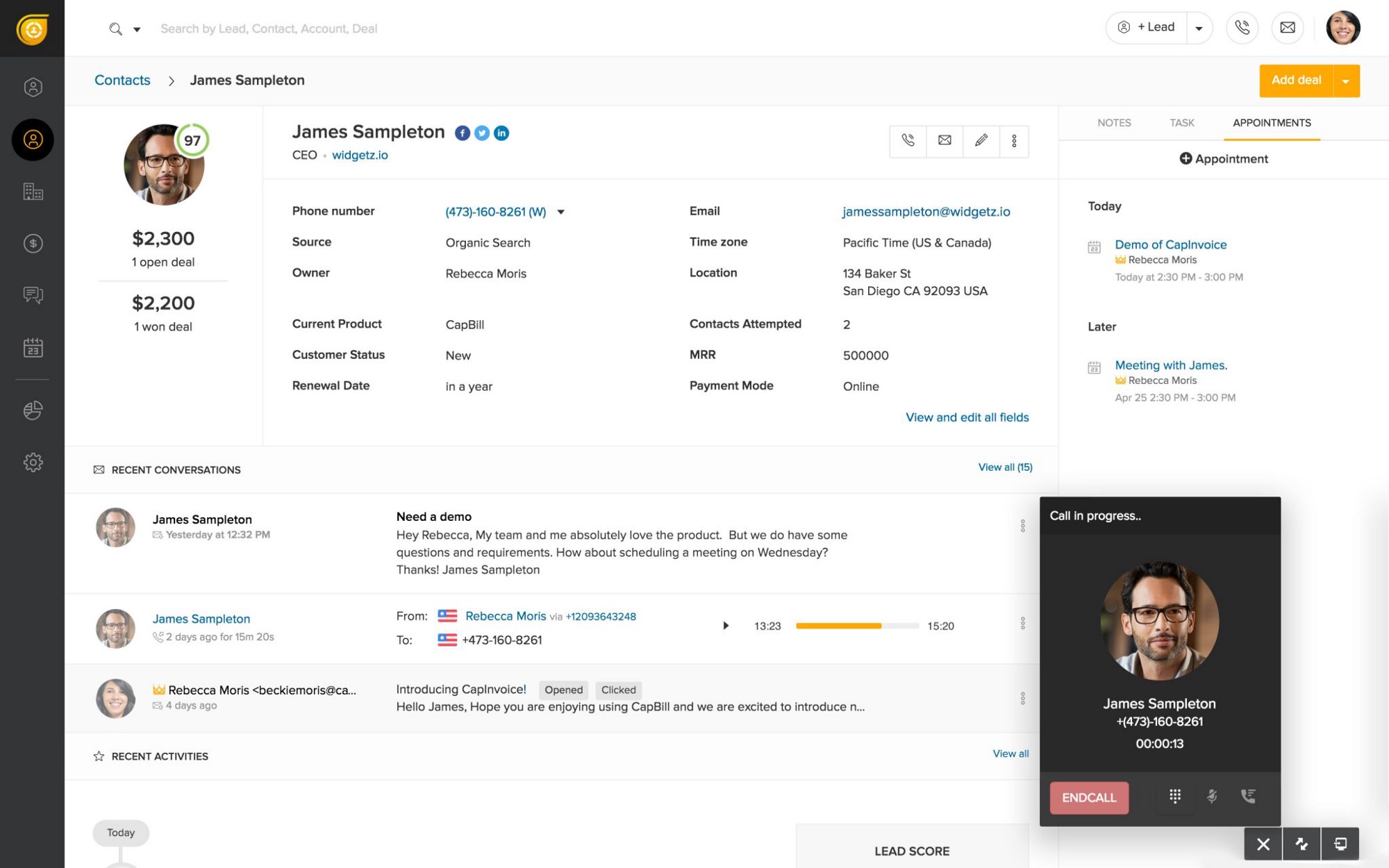 Freshsales provides high-quality premium CRM solution for your business. It has a clean interface and easy navigability. It brings together all the good features from different Customer relationship management tools. It has excellent capabilities to handle new leads and customer relation.
Unlike other CRM platforms, it does not provide you a whole lot of complex set of features but a neat yet powerful set of features. You will find advanced features like auto-dealers, call routing affiliate management etc. If we talk about reporting then you get full statistics about all the tasks. When compared to other CRM platform it is affordable hence making it the best choice for many companies.
Best Features
Email Tracking
Direct Calls
Analytics & Reporting
Customer Support
10. amoCRM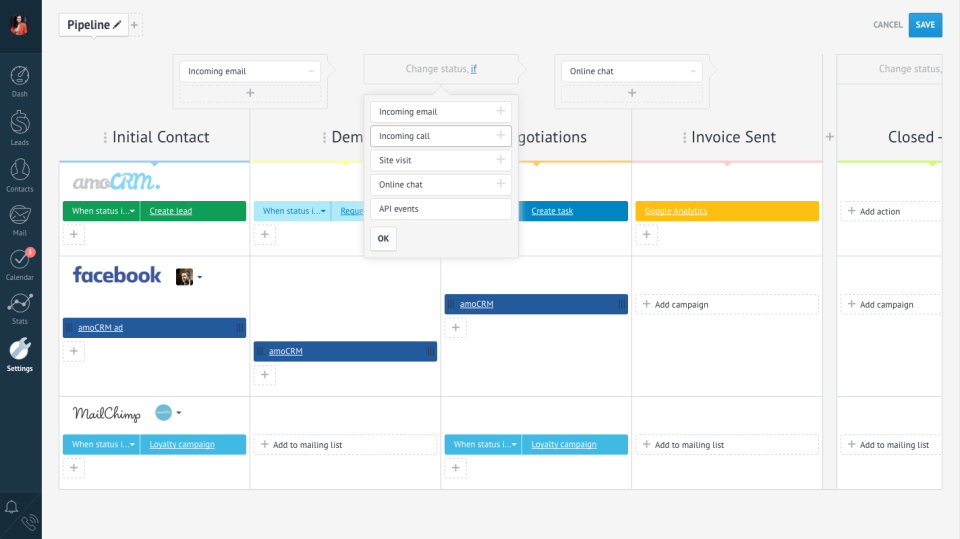 This software helps you to efficiently manage your contacts to convert them into leads. You get a powerful tool to manage an optimal database for quick and efficient access to the client information. It keeps a constant track to the progress of projects which you can see in visual form. As it a cloud-based service, you do not need to install any software to use it. It also enables quick access from anywhere anytime.
Best Features
Click-to-Call instant dialing
Advanced customer tracking
Email integration
11. ProsperWorks CRM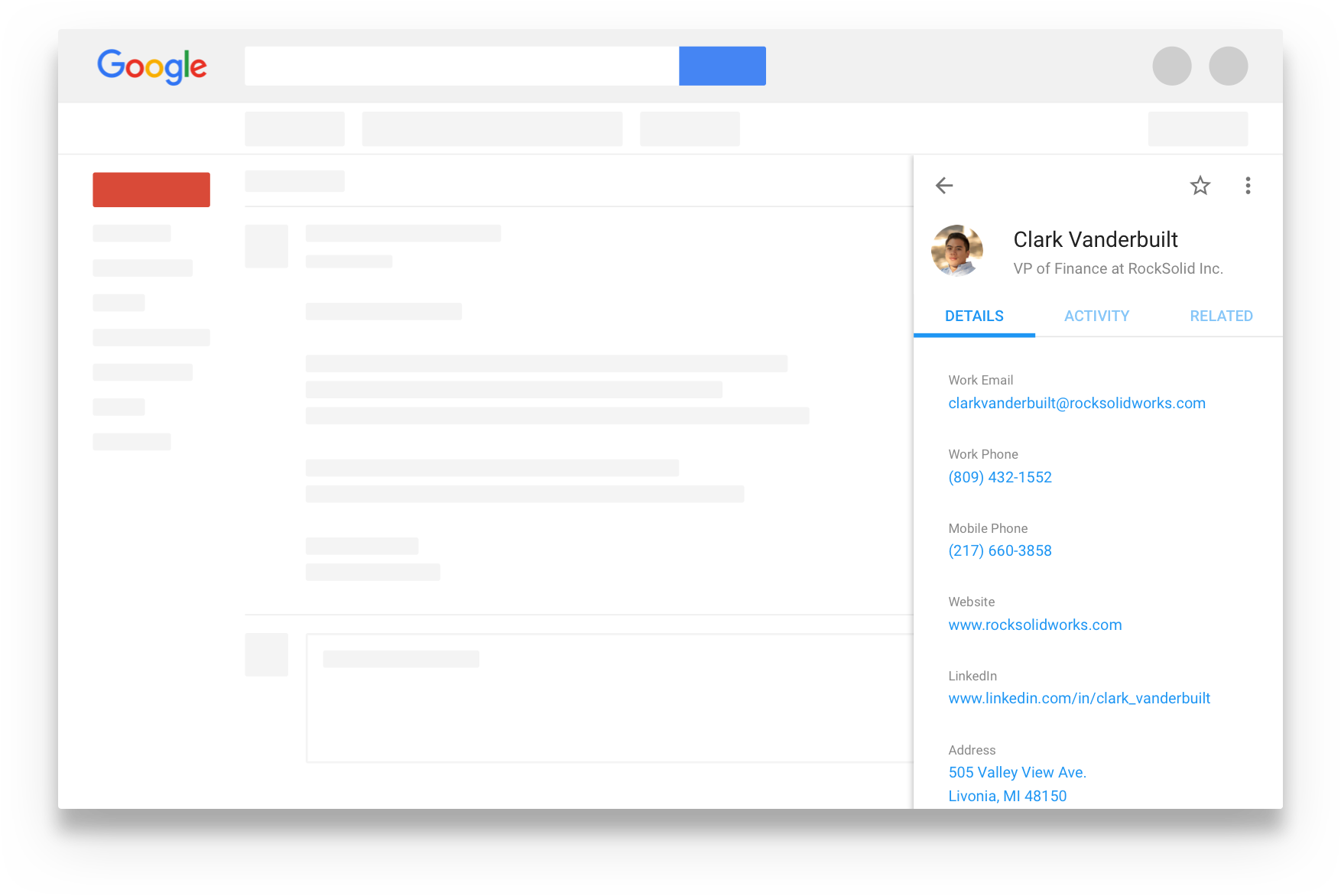 Last on our list is ProsperWorks CRM, it is a lightweight CRM system. It provides many features that are hard to find anywhere else. When it comes to usability, it is the best CRM software that you can use. It does not incorporate complex tools but uses already existing tools like Gmail and other Google apps to manage your companies customer relation easily.
Best Features
Easy to Use
Google apps integration
Custom report
12. ReadyCloud CRM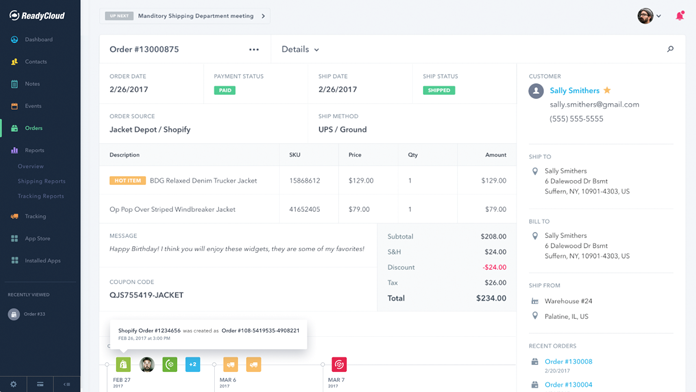 ReadyCloud is a cloud-based CRM software specially designed for ecommerce businesses. Its easy-to-use interface aggregates imported data into one dashboard to view customer behavior and habits. Users can add integrations for shipping and returns to optimize their store for a convenient user experience, and they can connect a preferred email marketing platform for more effective marketing campaigns.
ReadyCloud CRM is designed to be a full suite of ecommerce software tools for online retailers. It starts with a cross-channel, cloud-based CRM system that works with the most popular online sales channels and marketplaces. The CRM connects channels via users logging into their sales channels from within the software's interface and connecting the accounts.
The software instantly creates detailed customer profiles and contacts based on their ecommerce activity, including orders, invoices, shipping timeline, returns and more. ReadyCloud features cross-channel reporting with seasonality, habits, trends and more. Users can add multicarrier shipping via the premium ReadyShipper X plugin or automated and seamless product returns via the premium ReadyReturns plugin.
Best Features:
Cross-channel ecommerce CRM
Integrated email marketing
Multicarrier shipping plugin
Product returns plugin
Conclusion
In today's world where everything has become technology dependent, the need for a good CRM software for all types of business is necessary. If you are in search of the most suitable CRM tool, above are our pick for top 11 CRM software that you can opt for.
There are many other options available online. But after our extensive research, we find options most reliable and user-friendly. If you think there should be some other software on this list or have any query about the one presented here, tell us by commenting here.