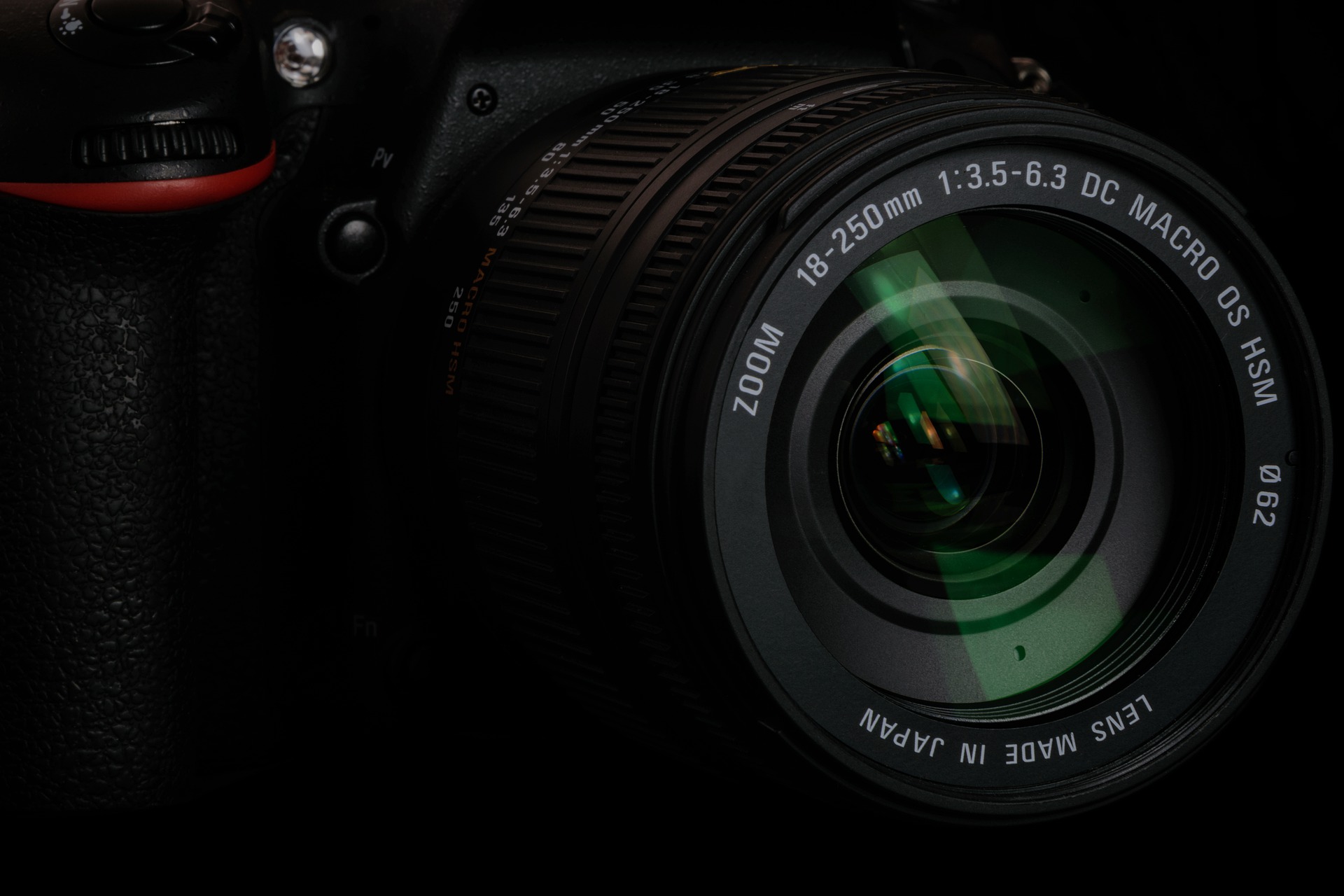 Nowadays, photography is growing as an individual's favorite hobby and fancies themselves as some photographer or picture-taker. Few of them are taking their social profile to the next level especially their Instagram accounts. Likely, to click pictures and show off your skills, you need a camera.
These days, we find lots of people capturing photos using their mobile phones but can't match the quality of a dedicated camera lens. However, we have seen lots of improvements in smartphone's camera over the years but it is indeed not better than a DSLR or any dedicated camera. So to help you out with the best DSLRs available in the market, we have created a buying guide to choose the best one for you and your favorite photography genres.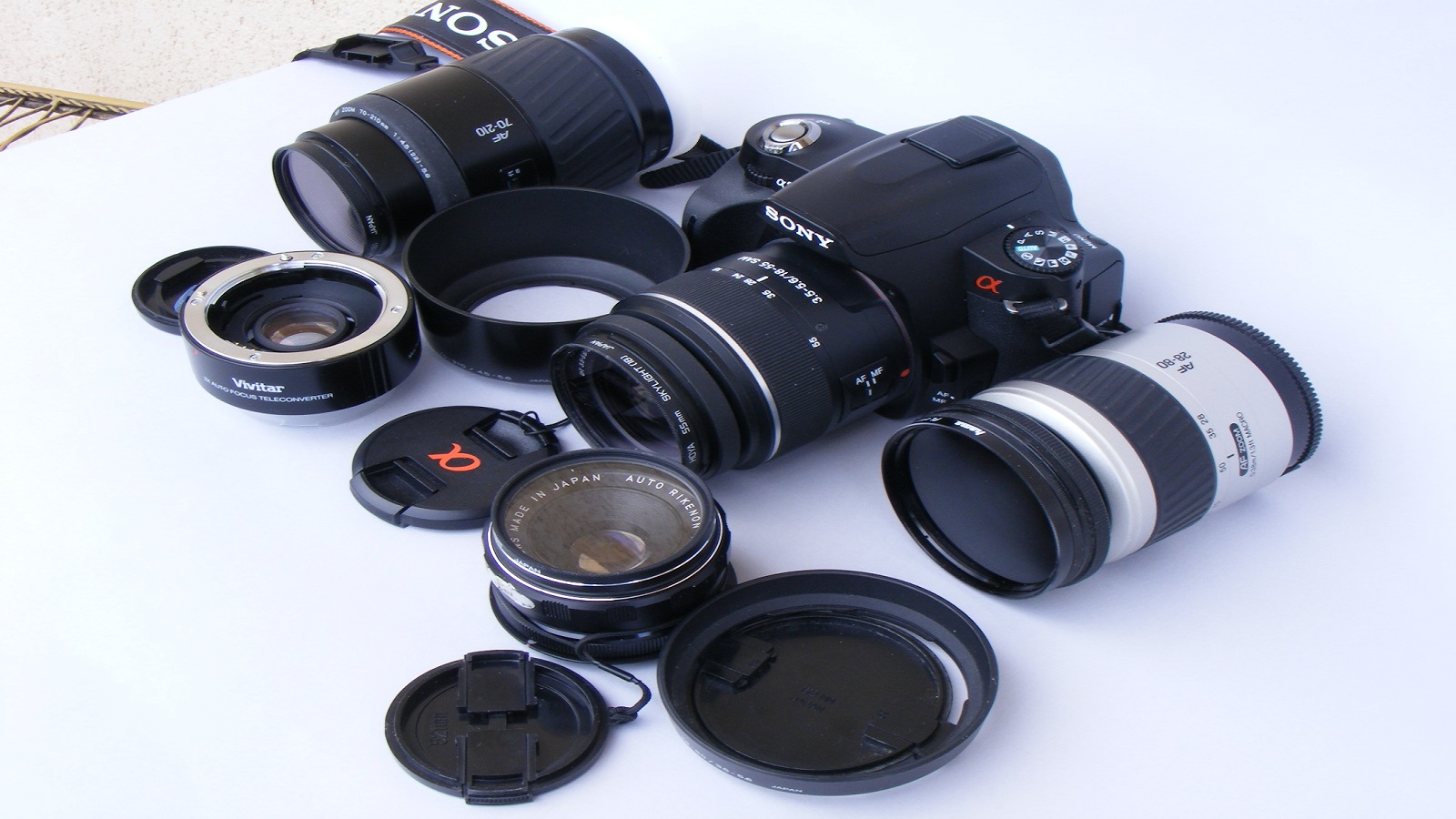 So if you are one of them who have recently been bitten by the photography bug and looking to upgrade the camera equipment to buy a digital SLR. Here, SLR stands for the single-lens reflex camera which explains that the viewer can look through its lens to see exactly what will come as the final image. Moreover, the best part an entry-level DSLR will not burn your pockets with combo-lens kits and other offers at the low price.
10 Things to Look Out for before buying a DSLR
As we know DSLR these come cheap but maybe it is not for you, nor everyone should get a DSLR. However, these days in 2018, owning a DSLR is pretty standard and you may look like an outsider if you do not have one. So for them who still don't own one or planning to upgrade their equipment, here we have listed 10 Things to Look Out for before buying your first DSLR Camera.
Let us Begin…
1. Discover your subjects and plans you want to focus on
This helps you determine which lens, lighting, features and more you need to go for or buy them. Talking about the brand, there are lots of companies offering high specs at the quality pricing. For entry-level DSLRs, we have Nikon, Cannon and even some models of Sony as the majority.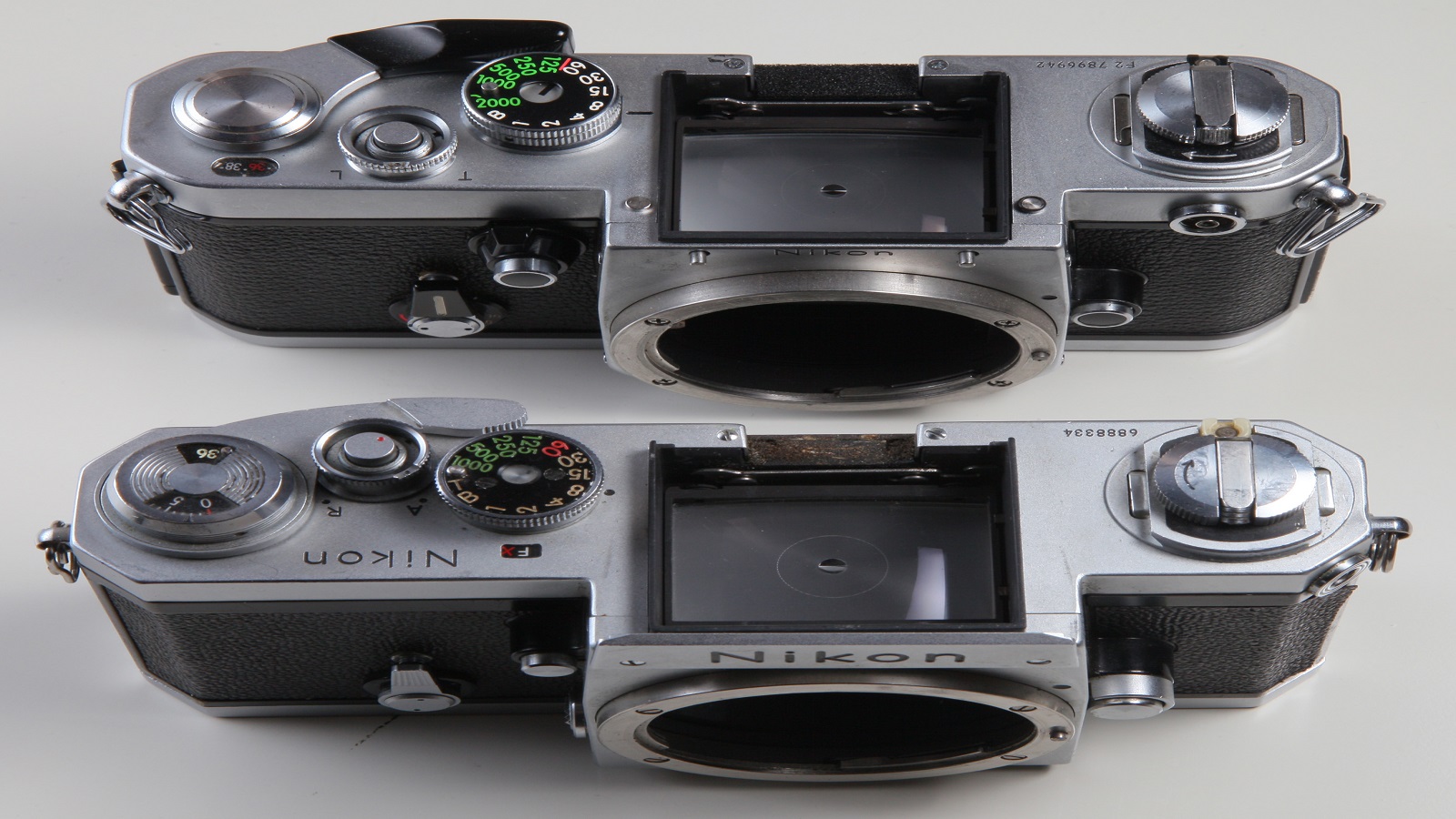 Moreover, if you are a professional photographer, you can opt for Fujifilm, Sony, Haslebald and more. All of these brands are well known and widely used for shooting people and objects, but it all depends on the kind of photography you want to use on them. For instance, Nikon's are good at capturing colors and people while Canons are recommended if you opt to shoot sports and fashion.
2. Think for long-term
The most initial and crucial factor before you invest is to figure out the usage of equipment on a long-term basis. Likely, when you are spending an amount to get the camera, you certainly want to grow with your equipment.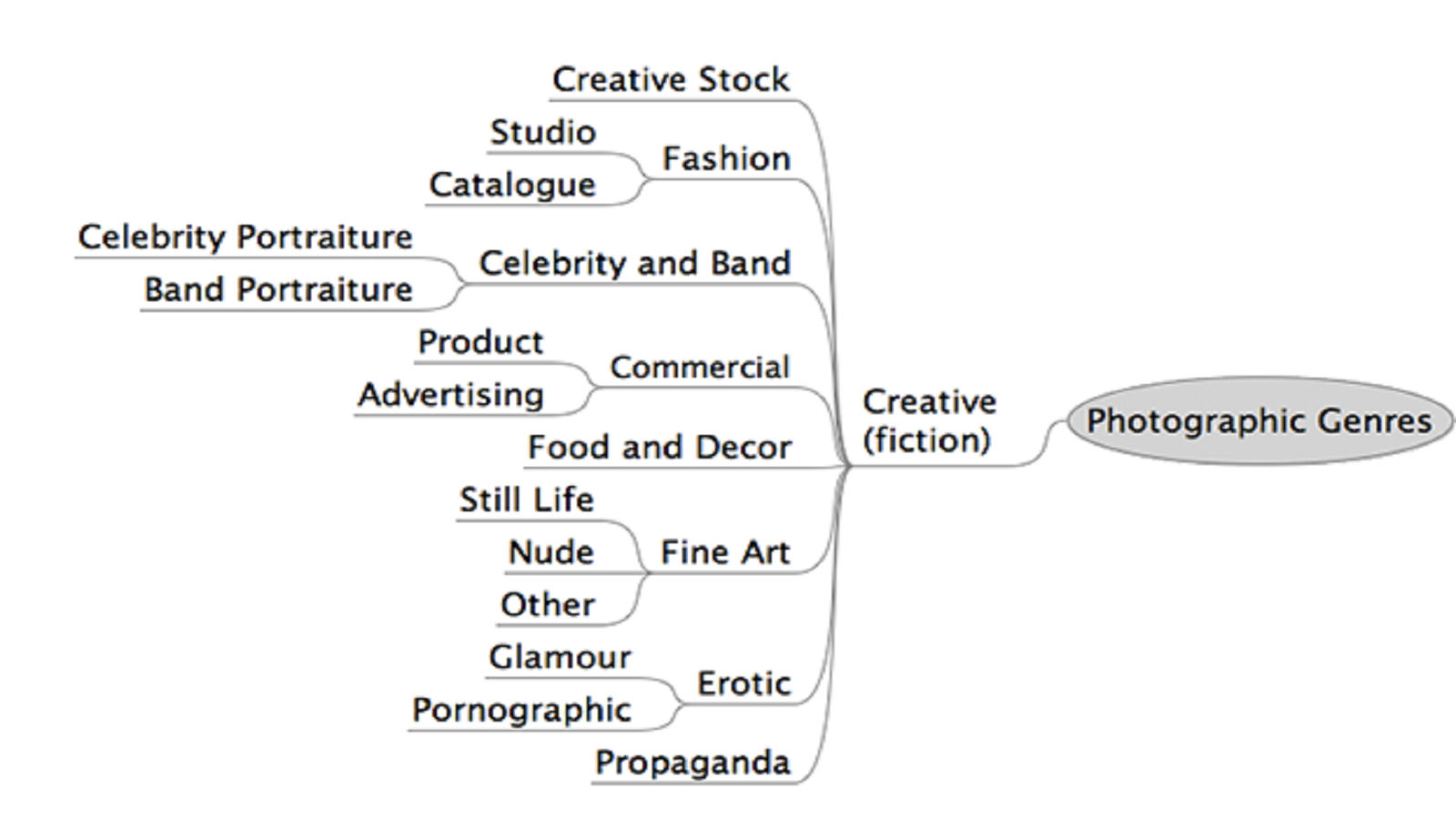 So the first thing you need to do is figure out the lenses and other accessories compatible with your camera body and most importantly the photography genres you want or will explore in the future.
3. Spend Wisely on your Camera Body
For Photography, Lenses plays a crucial role in defining the color strength and adding momentum, detailing and uniqueness. Moreover, the camera body is the foundation all these things are related to coming out in reality. However, your primary focus should be on getting a better lens and go for the average camera body at the start.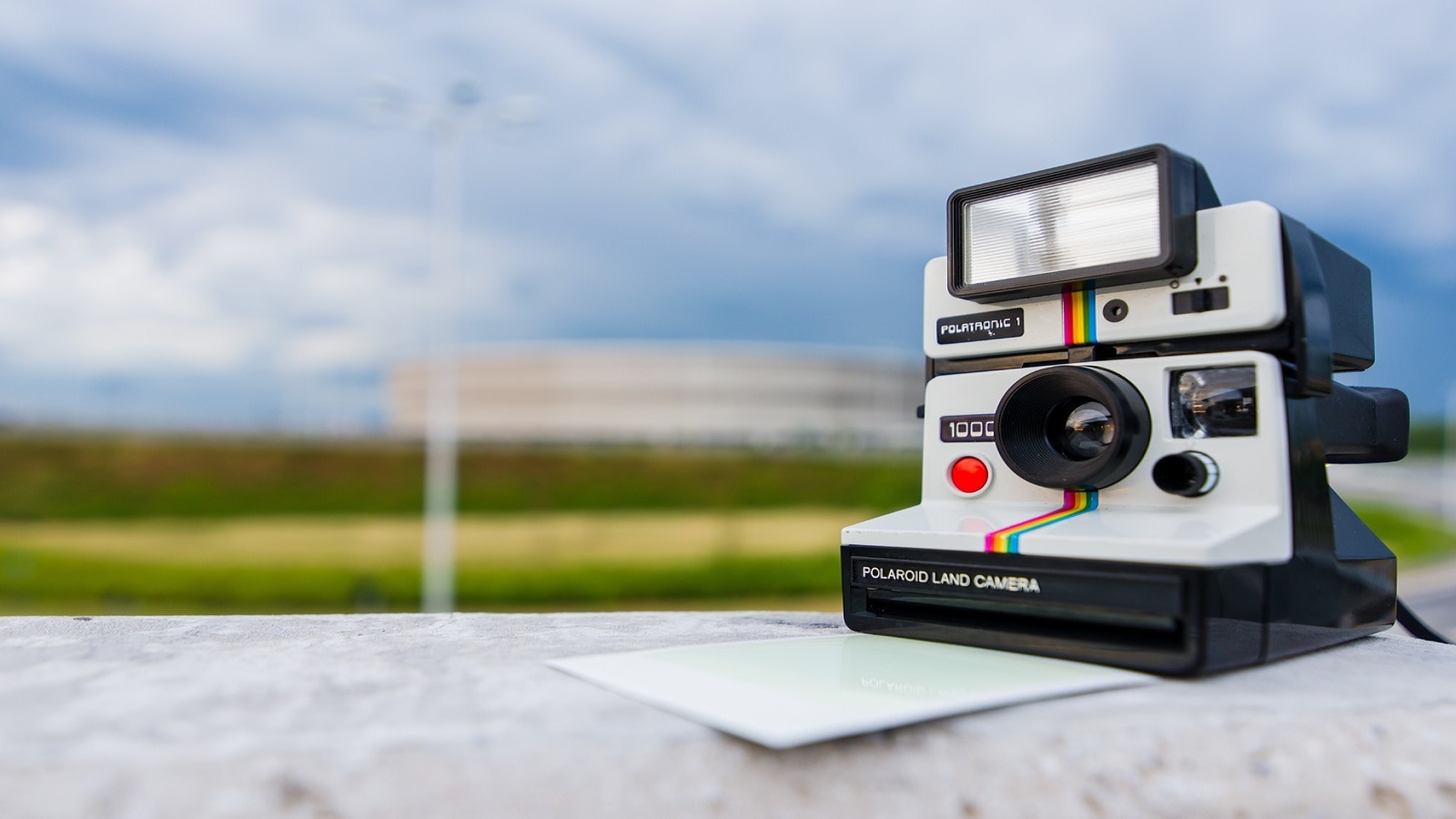 We want you to spend you more on getting a better lens than a body because the lenses you buy now, can be used later with the other compatible camera body too in future. Also, spending on a complicated camera with settings more than you know or you use is a waste of money. We also believe in learning the tool and the way to craft, then proceed to get more costly things.
4. Decide What you want to do? Video, Photo or Both
These days, we find many DSLRs with HD recording capability with lots video recording options. Moreover, most of the photographers invest on camera with high-quality video option even if they are not sure of using it in the future which however increases the overall camera pricing.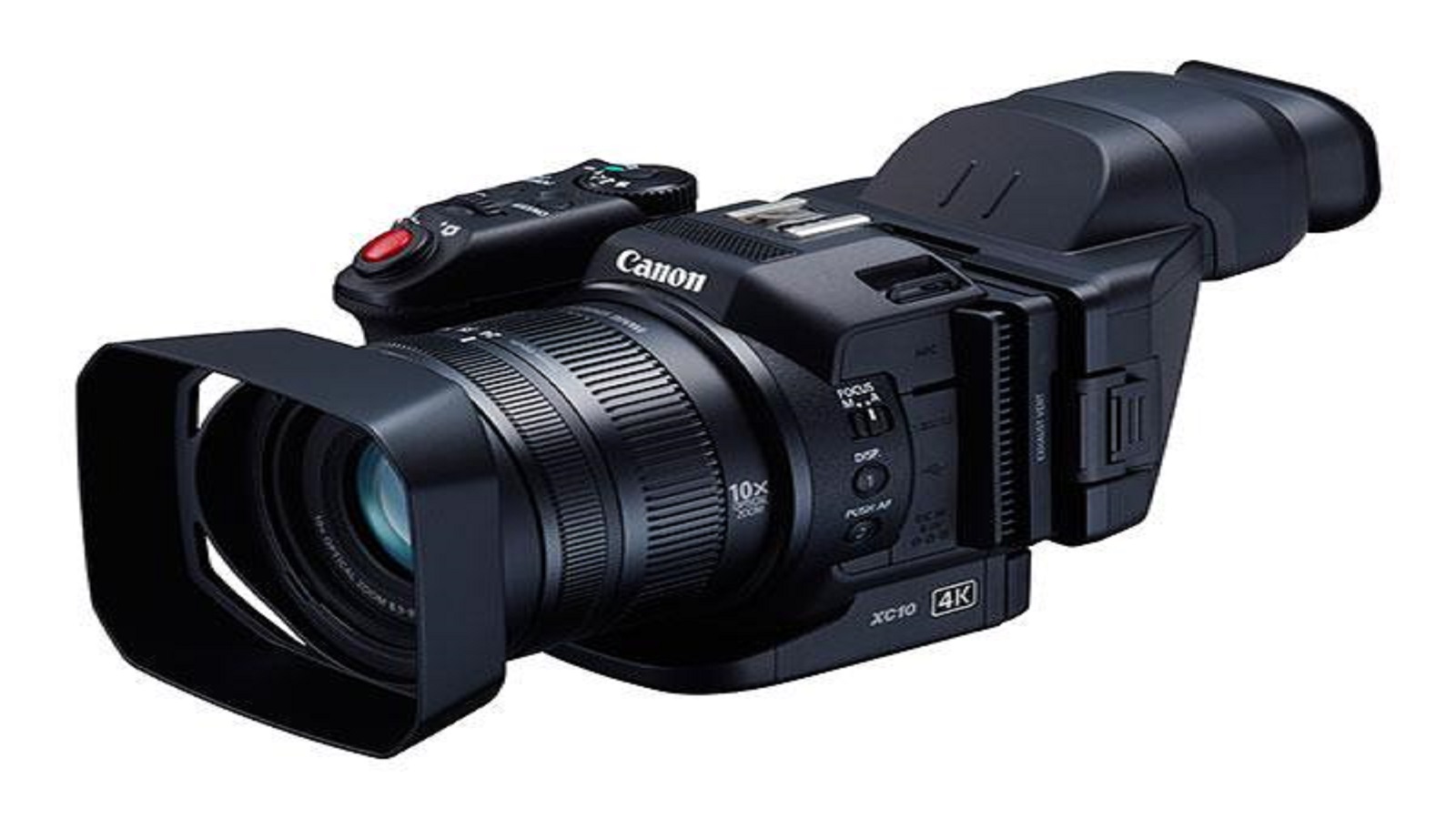 However, few photographers actually scroll to the video options, and later use them. They can get a fantastic camera and lenses at the price of getting a DSLR with video recording capability. So we do not recommend you to go for a DSLR camera if your main priority is to record videos.
5. Go to the Store to get the feel of Camera you are buying
After you have done choosing the best camera for you according to your requirements, we recommend you to visit a store and personally use the camera. Go and pick up the camera to check its physical appearance and body weight and come to a conclusion.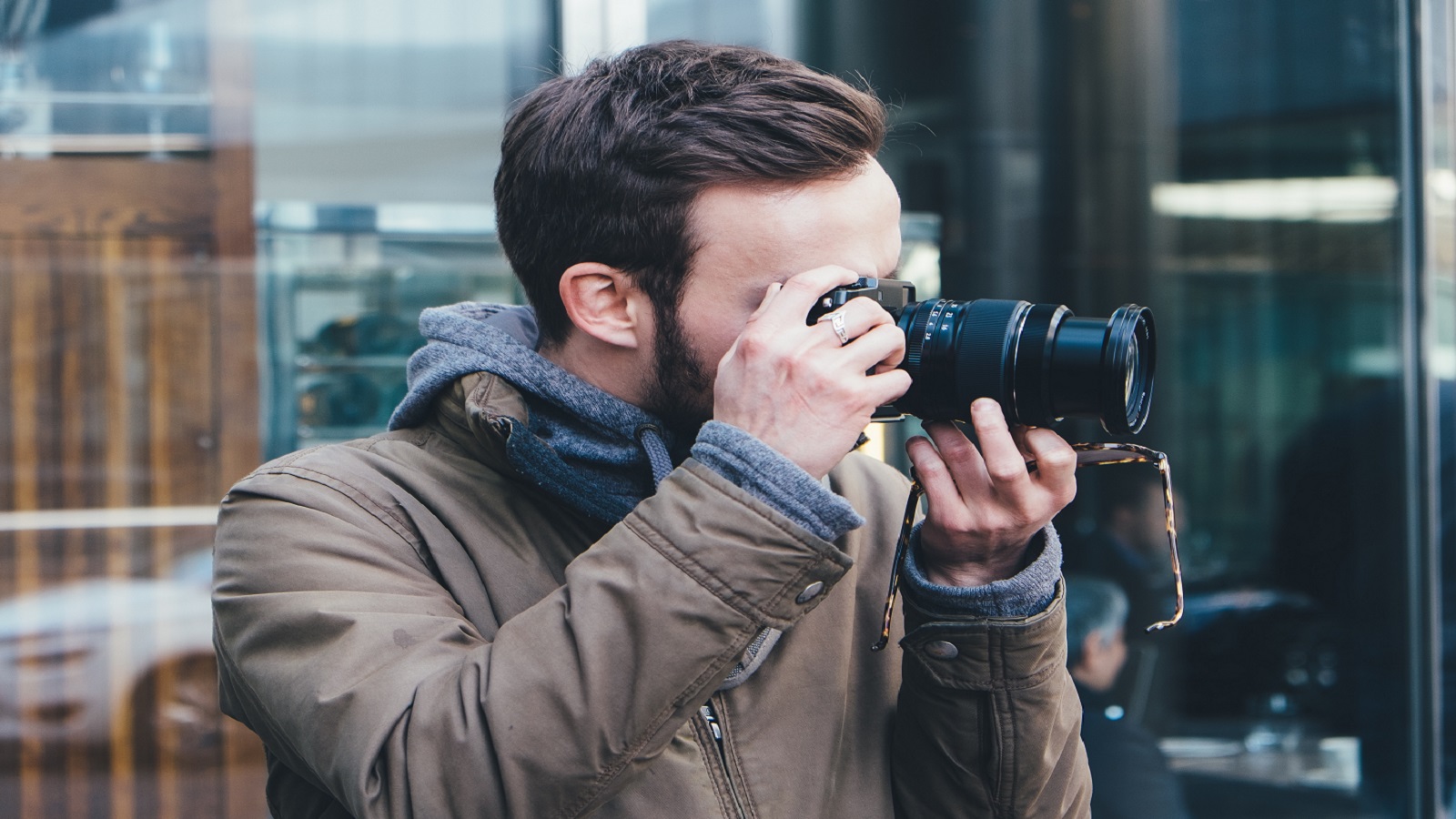 Also, check the settings and the available set of functions like the user settings, menu and more. We also strongly recommend you to hold the camera and feel the camera grip has to offer as its specifications might be the way you wanted but might not suit you when you test it out in person.
6. Don't for the brand
Right now, with everyday growing tech, you will find many brands offering what you need at lower cost but may not produce the quality content you wished. Also, many big photography companies use plenty of "hot terms" to attract you, divert your opinions, up-sell, and makes it hard to focus on your needs and choosing the best one under the budget.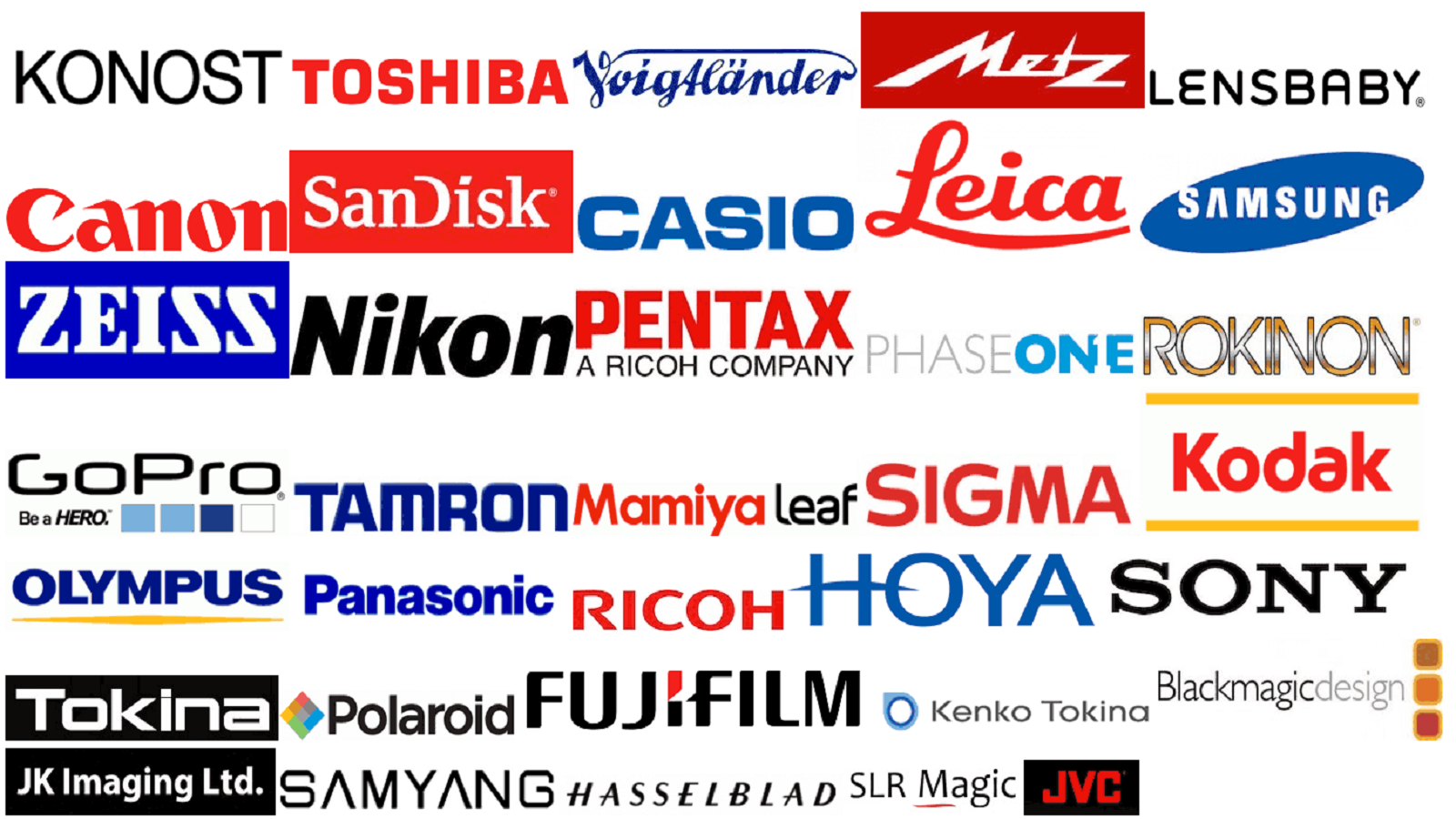 However, if you want to get the best under the defined budget focus on the quality, a brand has to offer with the camera. Likely, we recommend you to contact a photographer or a friend who already own a camera and find out what they have to say about a brand or the particular camera you wish to buy. Also, ask them for their personal opinions on your equipment needs. This will help you grow your reach and improve your photographic journey as any casual or serious photographer.
7. Check for the ISO Offerings
A camera's ISO is one of the most important features which enables you to capture images in vast conditions, circumstances, and environments. May that is a dark area or background or special lit conditions, the camera's ISO gets hold of it.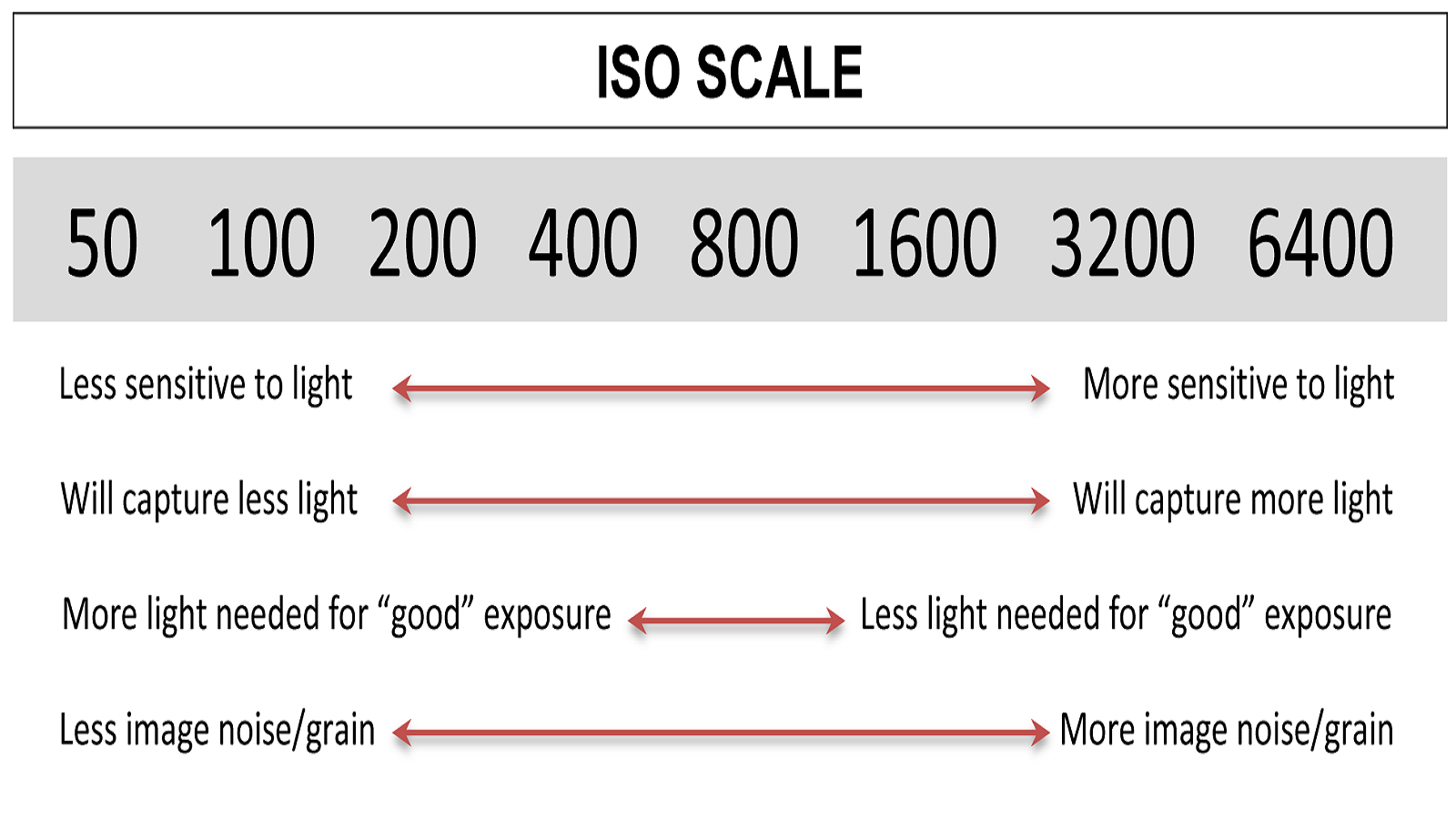 Here is the ISO Scale graph to give a brief idea, how ISO changes the images quality and the final image. In the scale graph, you can relate the ISO settings on your camera and the role it plays.
8. Megapixels do not really matter
Megapixels do play an important role in depicting the size of print you can get without compromising on the details. The photos you take using higher megapixel camera bring up the best details and large prints but is of no use if you are shooting for yourself or occasional shoots.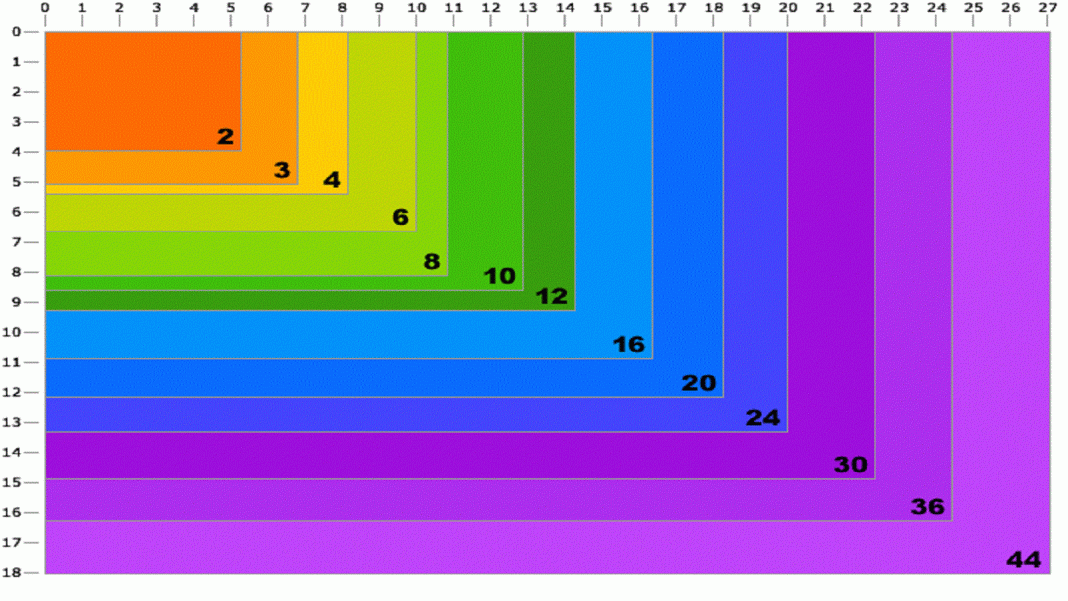 First, estimate the objects and lightening scenes you would be shooting and the print size you need. More the pixels, more the details but it also depends upon the lens you are using, and it does not matter as much. As per these days, all the Digital SLRs come with a minimum count of 16-20 MP. So unless you are a professional photographer do not go for megapixels Leica and Hasselblad offer.
9. Consider the flash capabilities of your Camera
Generally, photographers do not use flash for daily life shoots and in daylight, but you will want to consider this if you plan to shoot in a studio. Also, if you plan on shooting weddings or any other occasional shoots, you will need to look for the capabilities of your camera.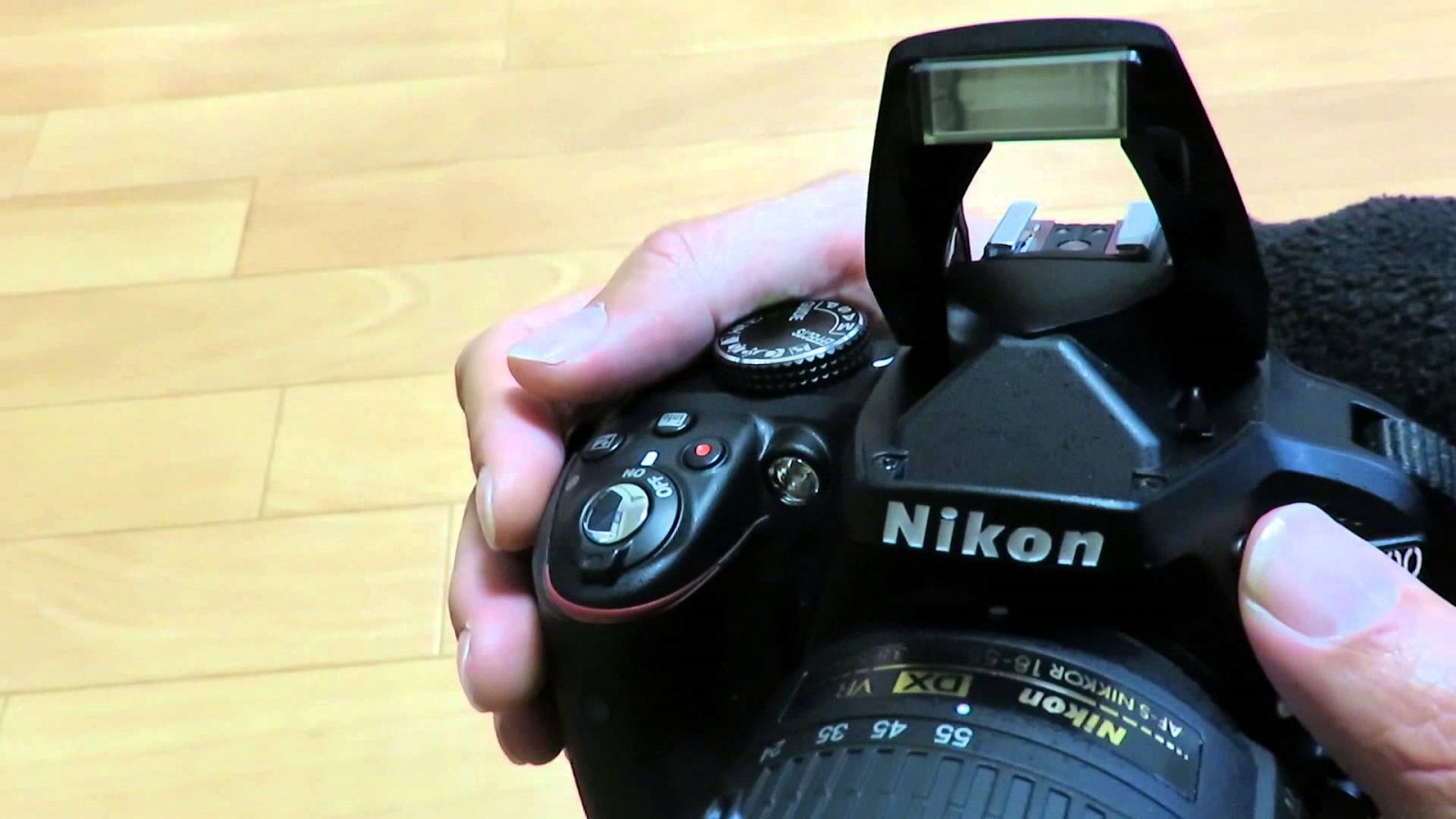 Moreover, a flash can be vital if you plan to do more of the studio or indoor shoots.
10. Learn about the sensor size and why it matters to you
A lot of the people miss out to consider the sensor size (full-frame, mirrorless, or others) they want while buying or upgrading a DSLR. However, to tell you what a sensor is? A camera sensor defines the quality of image your camera is capable of producing. It is not easy to understand how do they differ with each other.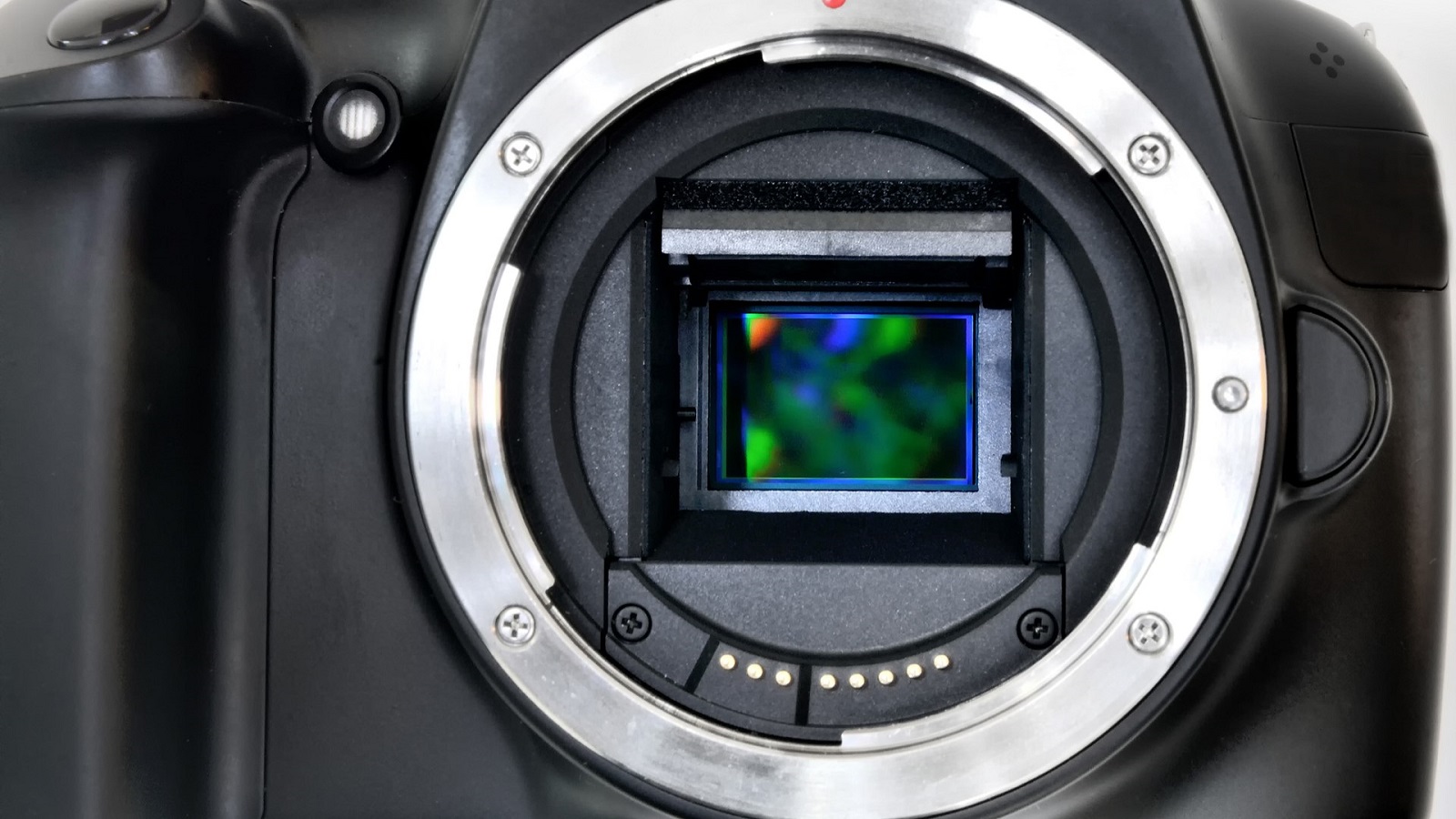 Thus we recommend you to get somebody's (photographer) help to know more about the sensor size and which one you should consider. The starting range of DSLRs are packed with a cropped sensor, and this goes on with mirrorless and full-frame sensors. As the sensor size increase, more value gets added to the price tag.
Final Verdict
We hope our effort to help you choose the best camera would have come handy. Above mentioned are the 10 most important things to consider before buying a DSLR. Also, do check out our list of best DSLRs you can get under 40000 rupees and the best DSLRs under 20000 rupees specially made for Beginners and Photography enthusiasts.