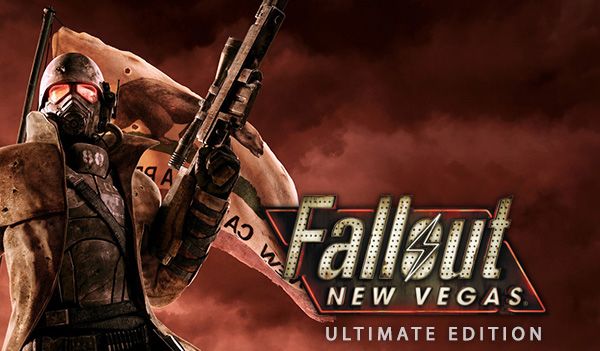 Fallout series is the flagship series of the Bethesda Studios. Fallout is the Role Playing game which is based on the possible story after the Nuclear war. This game is based on the future contingencies, hence it is all about the year 2277. Although the Bethesda is planning to release the latest part of the game but we are all still stuck at the FALLOUT: New Vegas!
The game which was released in 2010 is still a big topic of conversation amongst the gamers because of the mods of it. The game was a big hit just like the previous parts of the series as it has a great storyline. Mods of this game made it immortal amongst us and Bethesda has this glorious past of making a number of mods, in fact, it holds a record.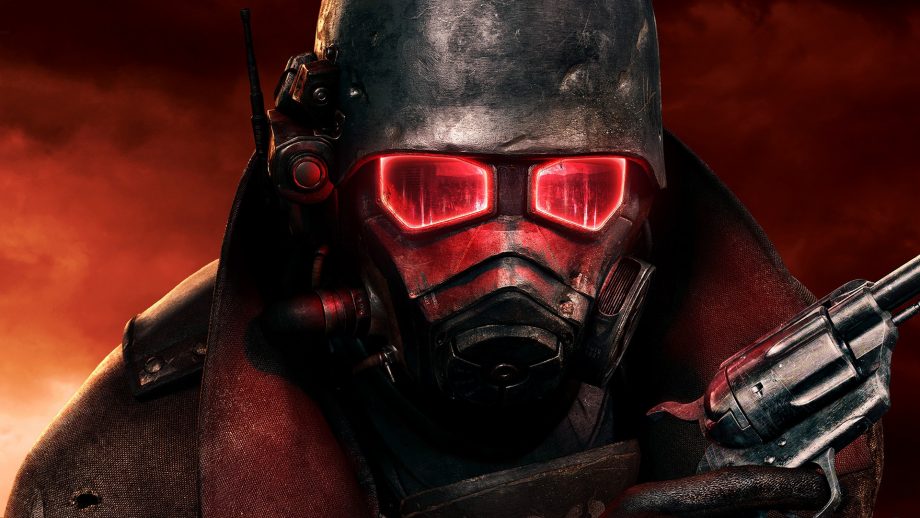 I know you are all curious to know about the new or undiscovered mods because most of the mods are played by us( I know you have played most but not every mod). I have tried to mention the best 8 mods and I hope these are new to some of you.
What Is A Mod?
Mod, a jargon or to be specific an abbreviation used for the word MODIFICATION. There are few(maybe) modifications made in the game to make it more interesting or to remove the bugs from it. Mod is completely based on the original game often termed as Vanilla version. These modifications are made by the gamers most of the time but studios release software from time to time for the convenience of the players.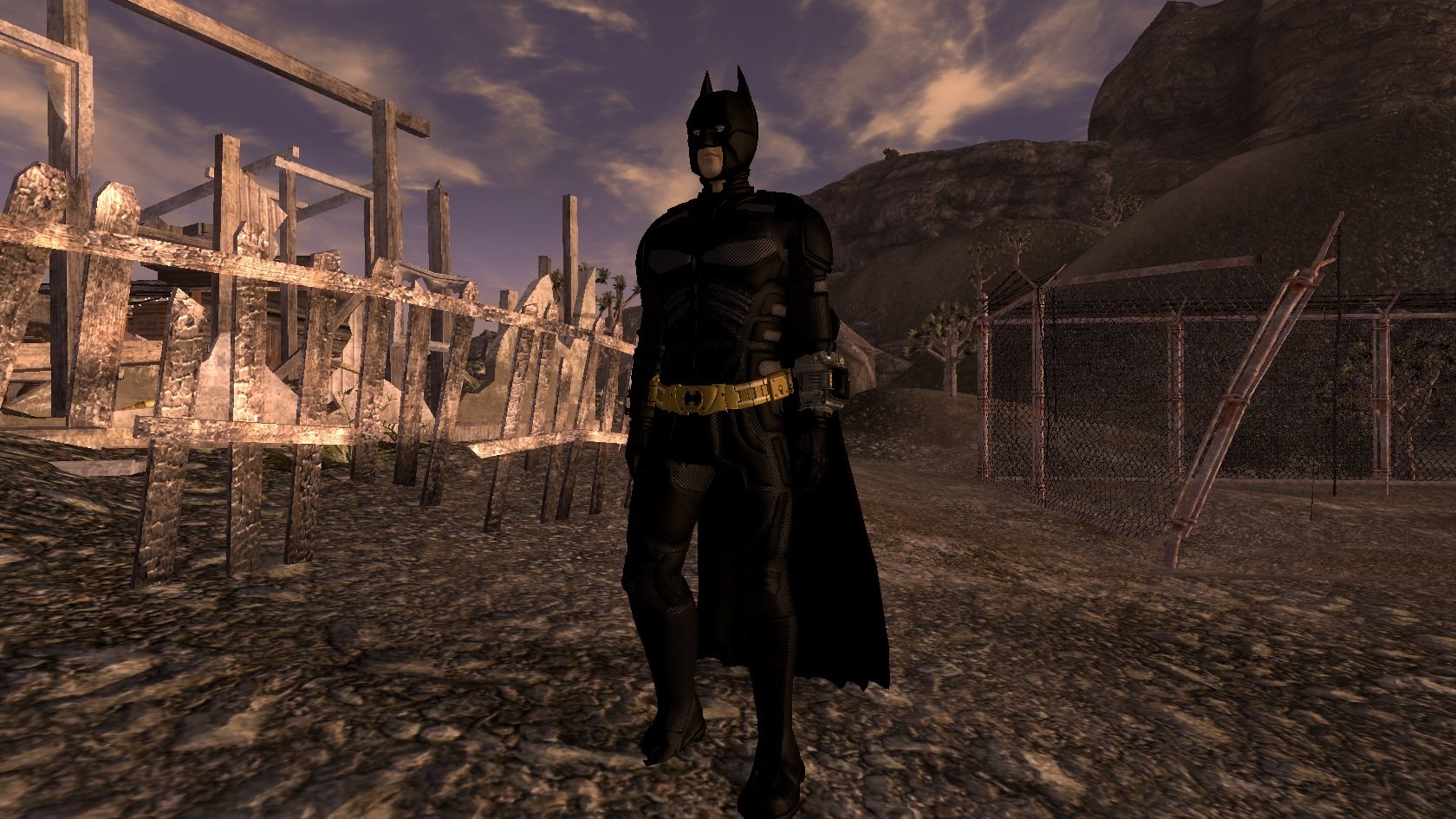 Mods make the game fun by adding or sometimes eliminating few items from the game. Making mods helps the gamers to make money. There are 3 types of mods :
Add on– This is the mod in which the gamer or the studio adds few elements to the game which were not added before on the vanilla version.
Overhaul- This mod is used to change the entire gameplay or storyline of the game.
Conversions– This is the mod which is very common and developed by the gamers to add a little bit of fun by replacing the contents of the game.
What Are The Mods Of Fallout New Vegas?
Well, the game has over 21,000 mods and the numbers are not exact because every day a gamer plans to add one more to the list. What I can do is tell you the best mods available to us which are interesting and might change the game entirely for us. There are few serious gamers who added few things and quest to make it more interesting whereas others made funny mods to give a good laugh. Here are few and decide yourself what you want.
Traffic:
If you are a lonely type person or very much into automobiles, then you might need some traffic in this game and the gamers fulfilled this wish as well. They introduced traffic in this mod but these vehicles repeat, which makes it kind of annoying. Anyway, here is the glimpse of what you are looking for.
Five Night At Vault 5:
If you have played the game "Five Night at Freddy's" you will understand the plot of this mod. It is a kind of horror mod which puts you into Vault Number 5. In this vault, your companions will be few robots, ready to vanish you. You would not be given your gear and above all, this vault will be filled with radiation. Now you have to find the consoles and turn it off without making any sound or without getting detected by these robots.
Elizabeth Companion Mod:
This mod is quite interesting because it is a mixture of Bioshock and Fallout New Vegas. Elizabeth Is going to be your companion in this mod. You will recruit her and she will help you to solve out all the puzzles and quests. The best part is that character plays guitar and Elizabeth dances.
I am sure it is good to have a companion or maybe girlfriend while accomplishing the goal, I hope it is the best mod for all those forever alone guys. ?
Afterschool Special:
This one is my favorite because it would not make you feel that it is some kind of a mod apart from earning a house. Yes, you can get a house in this mod after completing few quests of a messy school. The voice part is also good and quite matching to the game with respect to the ages of the characters. Here is the video by which you can decide if it is worth a download or not.
Most of the things are normally automatic like sorting equipment and weapons. House looks very sophisticated with real edits. These quests will take somewhere around 2 or 3 hours to complete. In nutshell, it is like a base of your character where he can heal himself as well.
Populated Casinos:
If you were thinking that New Vegas is very dull in this game unlike the Hollywood movies, then this mod is going to make you say otherwise. It will brighten up the casinos of New Vegas by adding people on tables. With this mod, you will be able to see Gamblers and Gangsters trying their luck. It will be accompanied by staffs and chit-chats like it is shown in movies.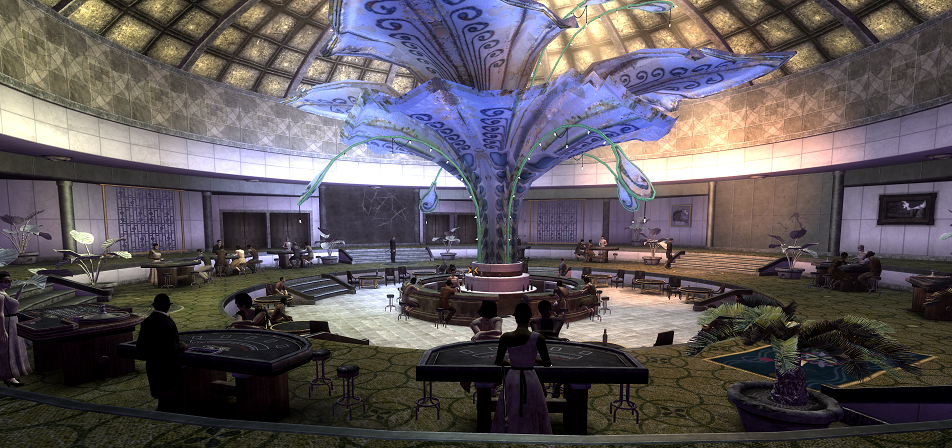 Colored maps And Icons:
If you are bored with the usual black and white or green-ish map then yes this mod is going to be a big help for you. This mod can improvise the technology in your Pipboy's map. Colored Maps and Icons let you choose the resolution you want suitable to your demand. It is a big advance as we need the colored map a lot in this new world.
Character Overhaul:
This is the king amongst all of the mods, after all, who does not want to change the appearance of the character. All right I know it is already very ugly face character, we do not want to change the appearance anymore, but do not you think that an uglier gangster will fit with the mod Blackrow? I like my gangster to more scary as a gangster and I know, you also want the same. ?
Blackrow:
If you ever had to make your character as a gangster then you can fulfill your wish in this mod. This mod lets you make your character live the life of a gangster. It not only lets you dress like a gangster but you will have to defeat another gangster and take his spot, you will be robbing banks, you will be shooting with Tommy Gun. I mean everything is in this about the life of a gangster.
How To Install Mods?
Installing mods manually can be very difficult as well as technical, at least for me because it involves a lot of knowledge about the computer and the files of the game. You might be able to install but then you would not be able to uninstall it for sure. I tried myself this and ended erasing the game file, I lost my progress in the game.
So, I suggest you to use 3rd party software for installing and uninstalling the mods, they are really very easy to use. Here is the list of few 3rd party software:
Nexus Mod Manager :
This is the most trusted and reliable 3rd party software to manage all the mods in the game. If I talk about the membership then yes you need to make an account which is free of cost but an account is necessary to run the software. You will also get a manual to use this software along with the .exe file.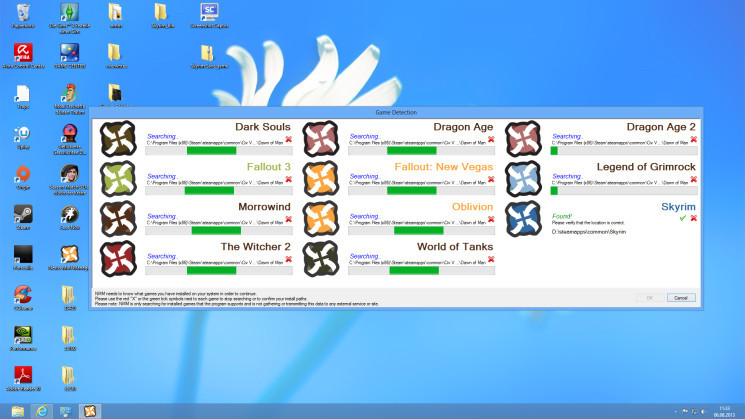 Nexus Mod Manager is the companion to various fellows like me as it is virus free and damn easy to use. In case you want to know about its working then click on this Wiki page of it.
2. Fallout Mod Manager :
This can be an alternative to the Nexus Mod Manager but it will only for the game series of Fallout. It can be a little tricky to download or operate it but it is ok if your work is going to be accomplished. Fallout Mod Manager is available on the website of Nexus. You can download the instruction manual of it from the website of Nexus itself. If you find it difficult to use this software then you can take the help of few tutorials as well.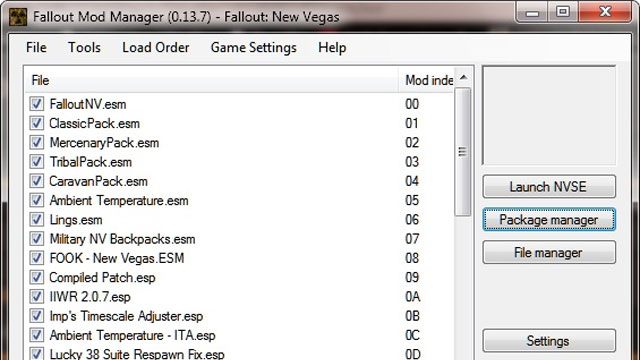 3. New Vegas Script Extender :
This is not so fancy type of mod manager if you go through its website but it is specifically made for the New Vegas only. This is truly very difficult but it can handle all those heavy mods which others can not. If you have any issue, you can take help from the instruction manual as well.
It is has been playing this game with mods. To be honest, the vanilla version of this game was quite tasteless and being an Indian I wanted to add some spices to it and mods were those spices which made it this game much interesting.