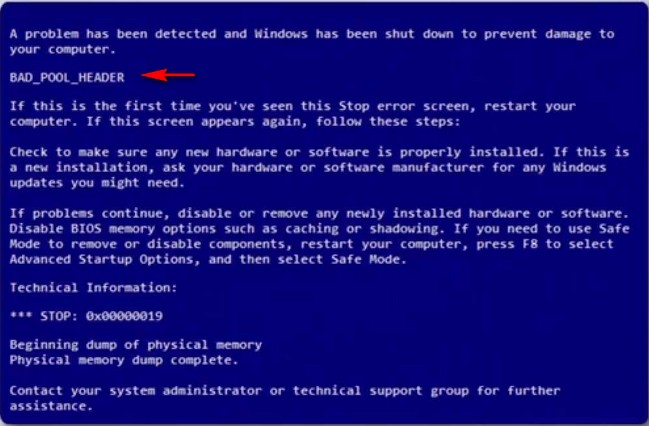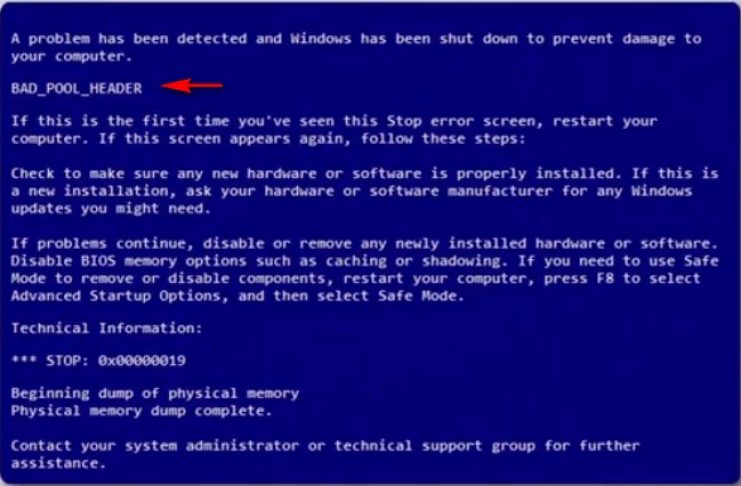 BAD_POOL_HEADER error comes on the screen due to the memory issues. Example, if the RAM or your hard disk fails to execute any task, the BAD POOL HEADER error is displayed on the screen. Often, people wonder what is the reason behind the bad pool header so as to they can come up with a solution for the same.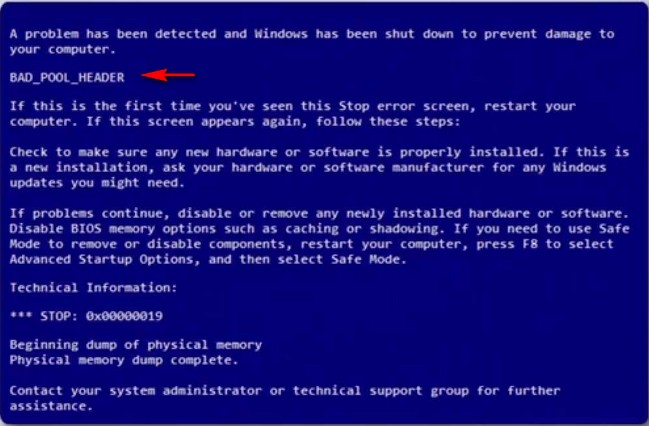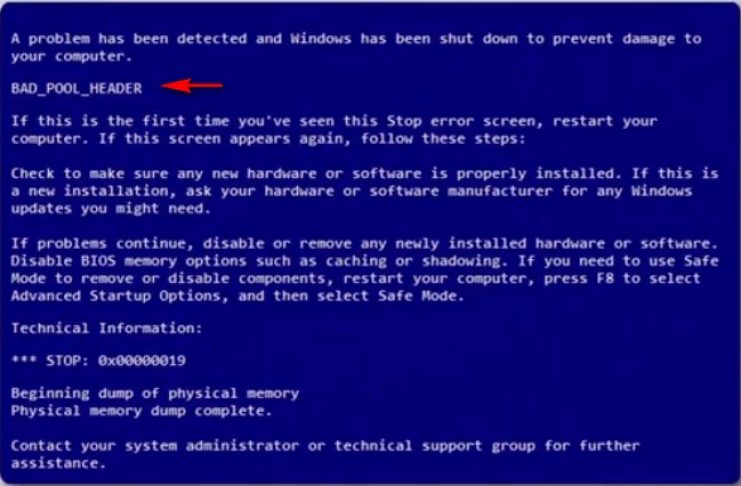 Reasons of Bad Pool Header Error are as follows:

Driver might be corrupted.

Registry entries could be at fault.

Damaged hard disk.

RAM issues.

Windows file systems may be corrupted

Anti malware and anti-virus tools!

Fix Bad Pool Header Blue Screen Error in Windows 7,8,8.1
You now know the possible errors behind the bad_pool_header error, here we are going to list various methods to sort the problem out.

Method 1: Restart your PC

Well, chances are that you must have already done this; everyone's first choice it is. However, this won't be a sure short method for getting rid of the error since not all drives can be fixed in this way.

Method 2: Boot your device in Safe Mode

Safe mode is there for you all the times you cannot boot your PC. Do it in the safe mode and see if you can manage to get rid of the Bad_Pool_Header Error message. So here is how you have to deal with the bad pool header windows 7 error.

Boot Windows 7 in Safe mode:

Reboot your device and before you see the logo, press F8 and you will be good to go.

Now, the screen that appears is going to help you deal with the advanced options.

With the use of arrow keys, highlight the safe mode.

Now, login with your account with the enter key.

Press Enter and login to your user account.

This is how you need to deal with the bad pool header windows 8 error!

Boot Windows 8/8.1 in Safe Mode:

As in the above method, click on F8 but with a shift this time until you find the Logo. (not always works)

In case you don't find this workable, insert the CD for Windows 8/8.1 or the flash drive to boot with its help.

Now, there are 2 options available before you.

Now go to, Advance Options followed by Startup Settings. All you need to now do is enable the safe mode.

Often even when you have already dealt with the error once, chances are it might appear again. Here are some precautions to deal with the blue screen bad pool header error:

Try not to use cracked software.

Make sure your PCs registry is clean.

Don't use more than one anti-virus program. (unless needed)

Keep the device updated always

Enable restore points when your PC is in top form

And these two were the easiest ways to get rid of the bad pool header blue screen and also avoid it from happening again. The bad pool error has various reasons and various precautions to be taken; keep them in mind and save your PC from the bad pool header error!