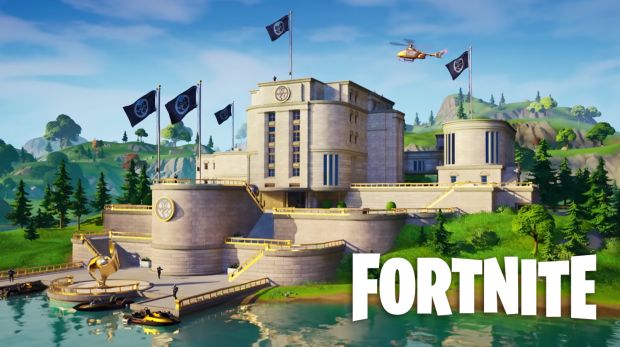 Epic Games' Fortnite has seen a whole bunch of new changes ever since the introduction of Chapter 2 Season 2. We have seen an overhaul in theme with the new Agency being brought in, as well as new Fortnite items, locations, weapons, and now vehicles. Like the other battle royale games on the market, Fortnite is doing its best to bring in new content to keep the game fresh, and it would be hard to argue against Epic Games doing that with the latest update. One request from many fans of the game has been the need for new vehicles. This is something that developers have seemingly listened to, with the introduction of helicopters.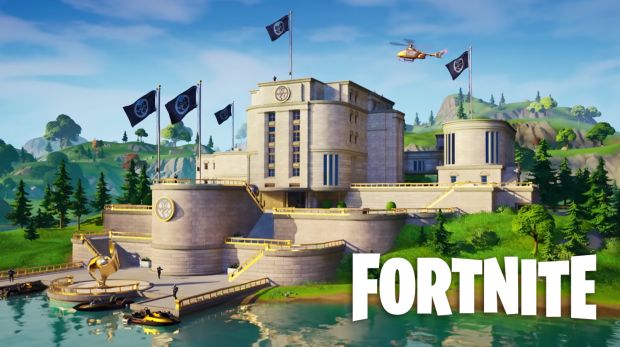 A New Update
Fans who are savvy in the ways of data mining spotted that the map was covered in helipads. This of course gave a massive clue that the game would finally be introducing helicopters. This has now be confirmed to be true, with the vehicles themselves about to be dropped, and therefore making the helipads valid. 
The new update will also be bringing The Spy Games, which serves as a new progress system and can be located in Operation: Dropzone, which is the new LTM that has been brought in. Here, you will be able to check out the new perks and items available.
There is also a whole load of fixes too as part of a huge patch, possibly the biggest that we have seen since Season 2 started. The update is available across all platforms, which will be sure to make your game perform and look better, regardless of what platform you are playing on. 
What mode is the chopper available in, and how can they be used?
If you play any mode other than Fortnite battle royale, then I'm afraid there is some bad news. For the time being, the helicopter is only available in the main battle royale modes at the moment. That isn't to say that it won't ever be available in other modes, we just know that they are only available for BR players right now. 
What they do offer is something very useful. We all know how a helicopter works, and you can probably already see how you can use them on the battlefield. You can use the chopper to transport your squad from one side of the map to the other. In situations such as battle royale, where you are tasked with navigating the map to avoid the impending storm, this can be extremely useful. One downside however is that there isn't any on-board weapons to be used on the helicopter. Hopefully this is something that we see changed in the future, as an aiborne battle system sounds very tempting indeed. For now, it will serve as the first air-related vehicle since the aeroplanes that were introduced back in Chapter 1 in 2019. 
What we have seen from Chapter 2 is a huge amount of changes to Fortnite. This followed from what many consider as one of the biggest viral campaigns in recent gaming history, when it appeared that the game was swallowed up by a black hole. This prevented players from playing the game, only able to study a black screen, which was eventually discovered to have a mini-game for players to set a high-score with. Epic Games deserve the applause for bringing down the popular title in such an intriguing way, with it leading to many believing that Fortnite was finished. 
This wasn't to be however, as the game soon reappeared with the newly launched Chapter 2. From there, and including the changes seen in Season 2, Fortnite has gone through a huge set of changes. Along with the new Agency theme, we now have mini-bosses guarding vaults, new locations for us to explore, new vehicles and wealth of new weapons. We even have fishing to take part in now, if we are ever running low on weapons and health items. 
That's not even mentioning the new Battle Pass. This introduces new Fortnite items, skins, and even Deadpool has made an appearance. Needless to say, its a fun time to be a fan of the battle royale title, and the landing of helicopters is surely going to enhance that. 
Are you looking forward to using helicopters? Let us know in the comments section below!