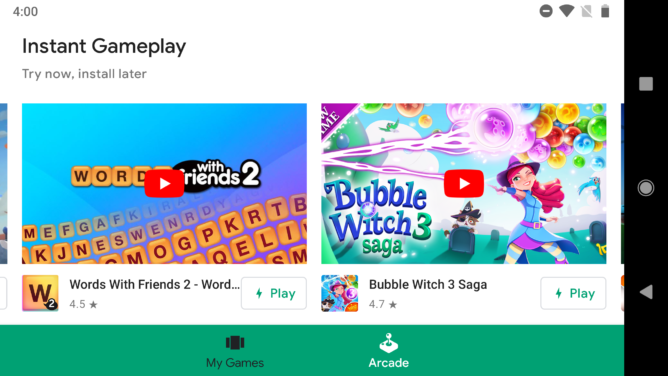 Game Developers Conference also referred as GDC is the biggest event in the professional gaming industry. It provides a great platform for both gamers and developers. This year Google has brought a more advanced feature for Android users.
Google Instant Apps was launched for developers last year that allows the user to try the apps before installing it on their device. Now, this amazing feature is going to be available for games on playstore too. The user can play the demo of the game without installing it on their phone.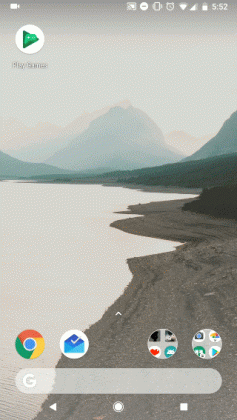 Google Play Instant Feature Announced at GDC 2018
On the Official Google Blog it writes "With Google Play Instant, you can just tap and try a game without having to download it first". Playstore has the largest collection of games and apps for Android users. With the new version Android Oreo and upcoming Android P, more focus is being put on security and user experience. With the Google Play Instant feature, it takes a huge step towards enhancing the user experience.
Currently, the project is still in beta version and is open to developers. However, there are few games that support Google play instant currently supports some games. Some of them are Clash Royale, Bubble Witch 3 Saga, Panda Pop, Words with Friends, Jam City, Hothead, etc.
Also Check – Android P: All you need to know
The Google Play Instant is a great tool for developers to attract the audience to play new and interesting games. The maximum demo file has been set to 10 MB as opposed to 2MB for other apps. This makes sense as games take more space due to graphics. Google's announcement is great news for Android users. There are a large number of games present on Playstore, so it becomes difficult sometimes to choose one.
As games become more advanced it takes large storage space. So downloading and installing it takes some time and if you do not like the game then you have to uninstall it. Most users never play the games after downloading. So, in this scenario, Google Instant Play is a great step towards a more user-friendly experience.
Google Play Instant Main Features
Instant apps feature which was launched for developers, gives the user an additional option "Try Now" apart from the usual install now button. When you click on try now, after a moment the app is launched without installing on the device. It is like loading a webpage or web-based application. If you want to quit the application just go back.
To try this, open Google Playstore, the games, and apps which are compatible with Play Instant will show you try now button. Tap on try now and the game will load in few seconds. When you play a demo game on Play Instant, you can play it for a fixed time, like under a minute in most games. Google has made significant changes in Playstore to make it compatible.
This year GDC has brought several big announcements like this. This new feature will enable Android as a more advanced mobile OS. It is not only beneficial for users but also for developers. For more such updates, stay connected to Technofizi.