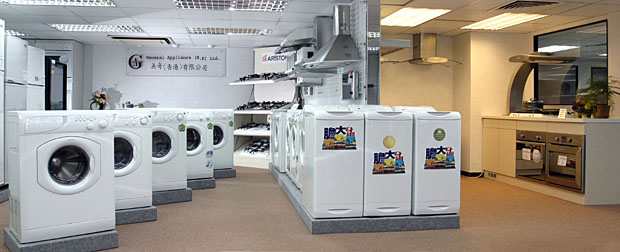 Top load washing machines have always edged past their front-loading counterparts in the Indian marketplace. In fact, the sales figures suggest a wide disparity. In the fully automatic category, top loaders hold a 66% market share. This level of dominance is quite expected because of the convenience extended by this class of washers. The top-loading washing machines are easy on the pockets. The LG washing machine price for an entry-level top loader (semi-automatic) hovers just around 13,000 INR, which is quite affordable. Besides the low price tag, top-loading washing machines are uncomplicated to operate. 
The vertical drum allows users to fill it at just around waist height, thereby eliminating the scope of any strain on the back. Purchasing a top load washing machine is undoubtedly a great choice. And there can be no better time to secure the deal than the upcoming festive season. The mega sale on the eve of Diwali at the Bajaj Finserv EMI Store presents ample opportunities to save through discounts, gift vouchers etc. on a range of consumer products. You must ponder upon investing in a top load washing machine and add another reason for celebration to the list. Here is a comprehensive guide to choosing the most appropriate top load washing machines for your homes. 
Semi-automatic or Fully-automatic?
Opting between a semi-automatic and fully automatic top-loading washing machine is most certainly an individual preference. A semi-automatic washer requires much more manual effort, such as transferring the washed clothes to the other drum for drying purposes, draining the contaminated water etc. Fully automatic models are more in line with users' convenience, not necessitating the user to intervene at certain intervals. 
You must choose a semi-automatic washer if:
You do not have a free hand to spend a substantial amount on the purchase. Semi-automatic models are the most affordable of the lot.

You are environment-conscious as these washers are water-efficient. Thus, you can play a role in not accentuating the water crisis.
Go for a fully automatic model if:
You wish to lessen your workload and not spend significant time on laundry. By just locking in the appropriate wash program and pushing the start button, you can get your garments cleaned.

You possess the budget and the will to purchase one. 
Attributes to look for in a top load washing machine
The technology employed in a top load washing machine varies from one brand to another. For instance, IFB utilises the O2 technology to generate umpteen air bubbles, which penetrate the fabric to rid of the stubborn stains. In a similar vein, Samsung introduced the EcoBubble technology, which gives effect to thorough cleaning even with cold water. These are just a few examples suggesting the array of futuristic technologies accessible to Indian consumers. It usually comes down to one's choice, but as a potential buyer, you must consider the following attributes:
Material of the drum:

Stainless steel tubs are the ones that will last long as they can bear high spin speeds. Porcelain-enamel and plastic tubs are also widely available. The former is prone to rust, while plastic ones have a shorter shelf-life.

Wash programs:

With an increase in the price, you will come across a rise in the number of wash programs. You must look for a model that allows you to customise the wash settings without any hindrance. This feature is extremely crucial for sustaining the sanctity of all sorts of fabric, delicate or sturdy.

Temperature control:

An in-built heater can help regulate the temperature of the water. Hot water/steam proves to be beneficial for washing heavily soiled clothes. Bacteria and other allergens also get terminated in the process.

Time delay:

Time delay is an excellent trait to search for in a top load washing machine. And it is accompanied by a pre-soak feature. So, you may postpone the wash cycle and let the clothes immerse in the detergent-ladened water for effective cleaning.
Washing capacity of the appliance
The capacity of a washing machine is the total weight of dry clothes it can bear. While choosing a top load washing machine, you must factor in your family's requirements. Individuals or couples usually opt for a model of capacity 6-6.5 kg. For a family with three to five members, 7-8.5 kg capacity would suffice. If your family has more than five members, opting for a model with a capacity of more than 8kg is a no-brainer. 
Do not miss out on the opportunity to upgrade your home with an advanced top load washing machine this Diwali from the Bajaj Finserv EMI Store. Discounts and other offers are in store for you, which will enhance the festive fervour. The Big Navratri Savings are currently in full swing and will continue till 15th October. Cashback vouchers worth up to 5,000 INR is in place for the buyers. You may choose to pay by taking the route of EMI. For instance, if you purchase an LG model, the LG washing machine price will be divided into small segments to be paid monthly. Using the Bajaj Finserv EMI Network Card will waive off the interest on the EMI (No Cost EMI). Zero down payment provision is also available on select models, which does not require any upfront payment.