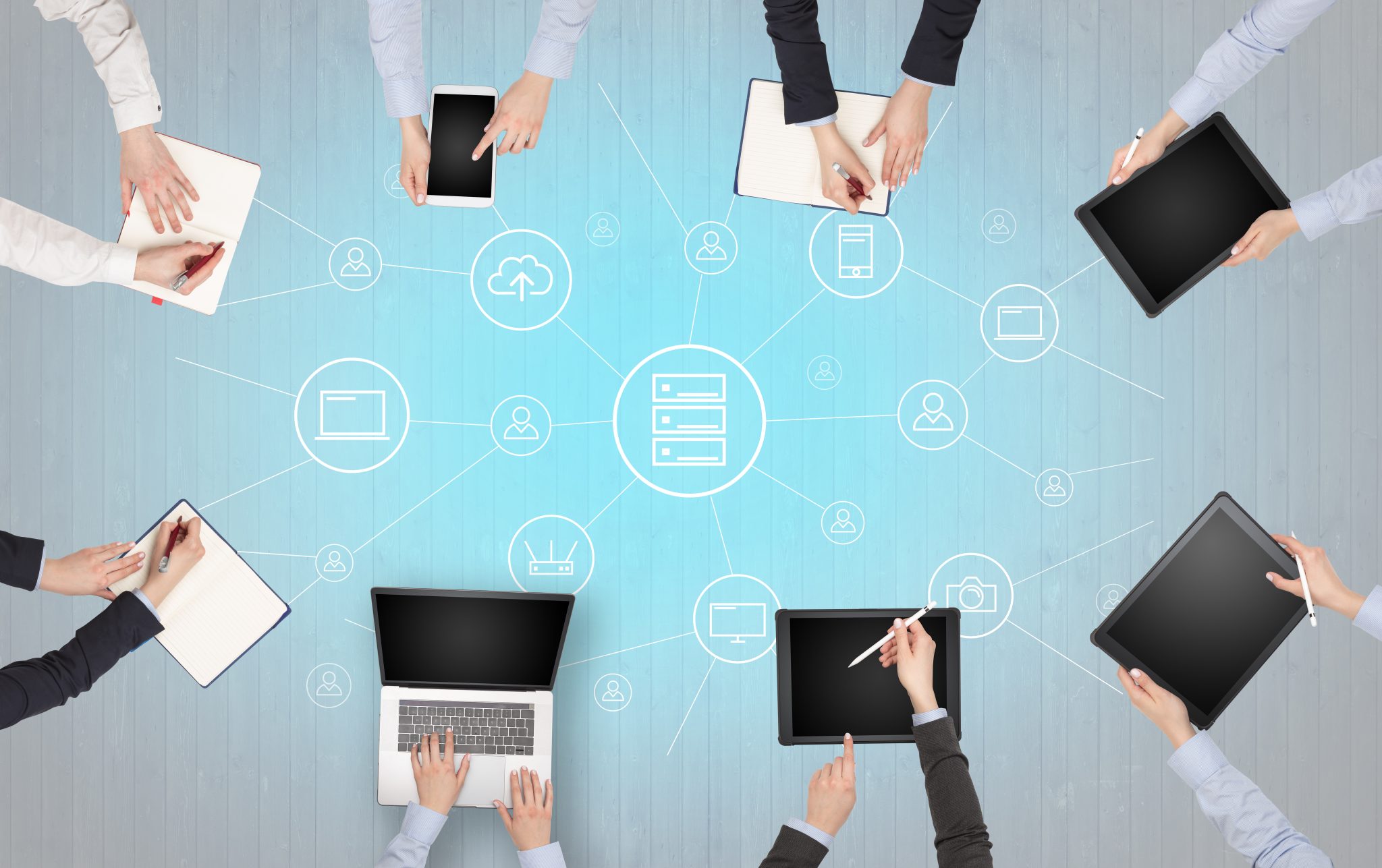 Portable document formats or PDFs are the most popular file format globally, and for a good reason: they're easy to create, share, and edit. Businesses use them to communicate with clients, partners, and employees, but they can also be used to store documents that need to remain secure. This article will discuss PDFs and editors, how businesses utilize PDFs, and how PDF editors improve office workflow. 
What are PDFs?
PDFs are a document that allows you to easily send large amounts of information to others without worrying about losing data. They're also incredibly versatile; you can add annotations, change fonts, resize pages, and insert new pages into existing PDF files. You can also password-protect PDFs so only people who have access to the password can open it.
PDF editors
There are several types of PDF editors available today. These range from free to paid programs, and each one offers its own unique set of features. To find the best PDF editors that work best for your business, you should consider a few things before deciding.
What features do you need?
The first to do when choosing a PDF editor is to determine what features you need. There are three main categories of features: editing tools, security options, and conversion tools.
Editing tools –

The editing tools category includes page layout controls, annotation tools, and font management tools. 

Security options –

Security options refer to features that help you keep unauthorized users from accessing your PDFs. One example of this would be encryption. Encryption lets you add a password to a PDF, preventing anyone else from opening it unless they know the correct password. 
Another example of a security option would be digital signatures or e-signatures. An e signature allows you to sign a PDF and create a signature that will appear alongside every document page. If someone opens the PDF and tries to edit it, they will see the signature as proof that they aren't changing anything.
To learn how to edit PDF documents and add an e-signature like a pro, watch this video:
Conversion tools –

This feature type refers to how well an editor converts documents between formats. Conversion tools include converting text or images from one format to another.

How much does it cost?
Another factor to consider when selecting a PDF editor is cost. There are excellent free editors that offer features aside from editing, managing, and sharing PDFs. For instance, Foxit also provides a PDF reader and e-signatures. It's a great deal considering that you get all these, and more, for either a minimal or no fee.
Are there any compatibility issues?
As mentioned above, many free editors lack certain features that professionals require. However, you may run into compatibility issues when working with large files. Some free editors don't work with large files, while others only work with specific file extensions. If you plan on sharing documents with colleagues, you'll want to make sure that your editor supports all common file extensions.
Lastly, you should consider how easy the user interface (UI) is to navigate. A simple UI makes it easier for new users to get up and running quickly. On the other hand, a complicated UI can cause confusion among experienced users who find themselves lost in menus and submenus.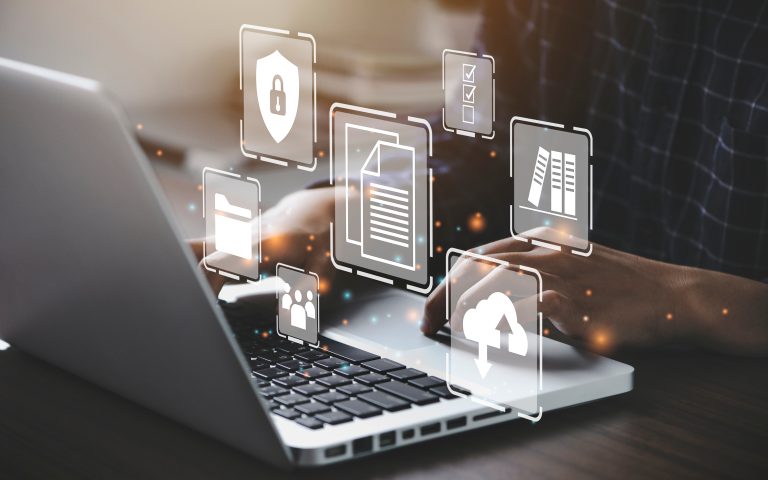 Business uses of PDFs
Businesses use PDFs for many different reasons. Some examples include:
Communicating with clients:

If you want to provide clients with information regarding their project, you can convert this information into a PDF format and email it to them.

Keeping documents secure:

If you work at a company where sensitive information must be kept confidential, you can encrypt the PDFs.

Storing documents:

If you don't want to lose any vital information from your hard drive, you can save all your essential files in PDF.

Sharing documents:

If you want to ensure everyone has access to the same version of a document, you can convert it into a PDF format and then distribute it to those individuals.
How they improve office workflow
PDF editors provide several benefits to business owners. Here are ways that PDF editors can improve office workflow:
Working with a PDF can be challenging and hinder productivity, especially if the PDF editor you're using is working with a PDF editor that lacks certain features. Luckily, some free editors let you quickly format text and images and add headers, footers, and other elements. Because you aren't limited to just basic features, you can spend less time navigating the software and more time creating content.  
You can also use advanced features like watermarks, page numbering, and automatic bookmarks. These features make it easier to track changes made throughout the editing process. 
When you need to send a document to multiple people, having access to a PDF editor means that everyone gets a copy of the original document. Instead of sending different versions of the same document back and forth, you can simply email the edited version instead.  
In addition, editing a PDF allows you to make changes without worrying about losing any information. You can even save your edits so you can go back later and make additional changes.  
Many businesses rely heavily on collaborative projects. When collaborating on a project, it's vital to ensure that everyone involved has access to the same version of the document. Having access to a PDF editor helps you avoid the possibility of someone accidentally changing the wrong part of the document.
One of the biggest hurdles of traditional office tools is forcing people to work alone. When you transfer and share a document online, your coworkers can view it at any time. In contrast, if you were to share a document offline, you would have to wait until someone else was available to open it. 
This issue becomes especially problematic when you need to collaborate on a project. For example, if you're writing an article together, you might not be able to see what your partner wrote until after you both finish. However, you can easily edit a shared document from anywhere with a PDF editor.
Reduce paper use and save money
More businesses turn to electronic documents as the world goes back to paperless offices. This trend has led to a rise in companies using document creators to create their documents.  
Because PDF files are smaller than most other file types, you don't have to pay as much to store them. Annually, it is estimated that businesses spend about USD$8,000 on paper costs alone and another USD$8,500 on storing these paper files. 
Another benefit of using a PDF editor is that it doesn't cost much. It would be best to think about how much money you would spend on a PDF editor. There are several free options, but with limited features. A paid option may provide additional features that you require. And sometimes, even the best-paid options aren't costly.
Eliminate security concerns
The best PDF editors allow you to encrypt sensitive data before saving it. Encryption prevents anyone from viewing or printing sensitive information without the permission of the owner. Even though encryption adds another layer of complexity, it provides a significant level of protection against unauthorized access. 
The ability to encrypt files also protects your company from potential legal issues. For example, if you are storing financial records, you may want to protect those documents from being viewed by third parties.
And because PDF editors allow you to encrypt your files through copy protection features, they are considered the safest way to send files through email. You can rest assured there won't be other people unwelcomely intercepting your messages and reading your private information. 
Because PDF editors allow you to convert files into more accessible and compatible formats, they become universal. It means that they can be read by anyone regardless of their type of device. For example, you can view PDFs on smartphones, tablets, laptops, and desktop computers.
You can also share PDFs online using cloud storage services. Moreover, you can upload them to websites and social media platforms because PDFs are universal. With this level of accessibility, you can easily share your pertinent files with your team, coworkers, and customers.
Faster editing and more document control
Many PDF editors include features that speed up creating new documents. Some of these features include auto-save, undo or redo, and the ability to quickly insert images, tables, charts, and other types of content.
While most PDF editors work just fine, some offer extra features to help you manage your files better, like adding comments to your documents. When you add comments to your documents, you can explain certain parts of the file or highlight key points. It makes it easy for others to understand what you mean when referring to those areas.
Some PDF editors let you organize your files into folders, allowing you to keep track of different projects. You can also tag each file with an appropriate name to make it easier to locate later.
In addition, if you want to search for specific words within a PDF, you can use text indexing tools. These tools with the editor allow you to search for keywords throughout a document, making finding specific sections of interest easier.
Create professional-looking documents 
Finally, a good PDF editor makes it easy to create professional-looking documents. Unlike most word processing programs, PDF editors allow you to insert graphics, charts, and diagrams directly into your document. PDF editors also let you choose between different fonts, colors, and styles. It allows you to customize your document exactly how you want.
For example, if you want to create a brochure for your business. Instead of spending hours trying to find the right font, color, and style, you could simply import a template file created by a PDF editor.
In conclusion
While many people still prefer to create their documents, there are plenty of benefits to using a professional tool. By taking advantage of all of the above features, you can improve your workflow and save resources in the long run.