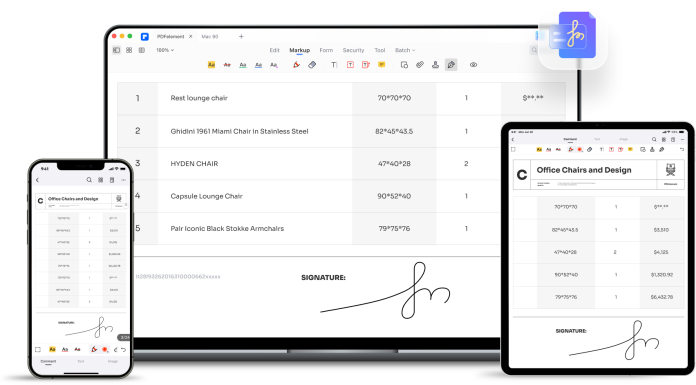 Filling PDF forms or Signing PDFs is always an issue with everyone until you have some right tool. Like you need to fill a registration form or sign an invoice, you can't do until you have a powerful PDF editor. There are lots of tools available in the market which can do this task easily for you.
Wondershare PDFelement is a free and easy to use PDF creator. It can be used to fill and sign PDFs without printing. In this tutorial, we will show you how to do this.
How to fill and sign PDF files with Wondershare PDFelement
PDFelement is a powerful and free PDF editor that lets you fill and sign PDFs without printing. You can use it to create, modify, and sign PDFs with your own signature or company logo.
To fill and sign a PDF using PDFelement:
1. Open the PDF you want to fill and sign using PDFelement tool. Open PDFelement, then click on the 'Open Files' button, now select your PDF file and click on Open button to upLoad it.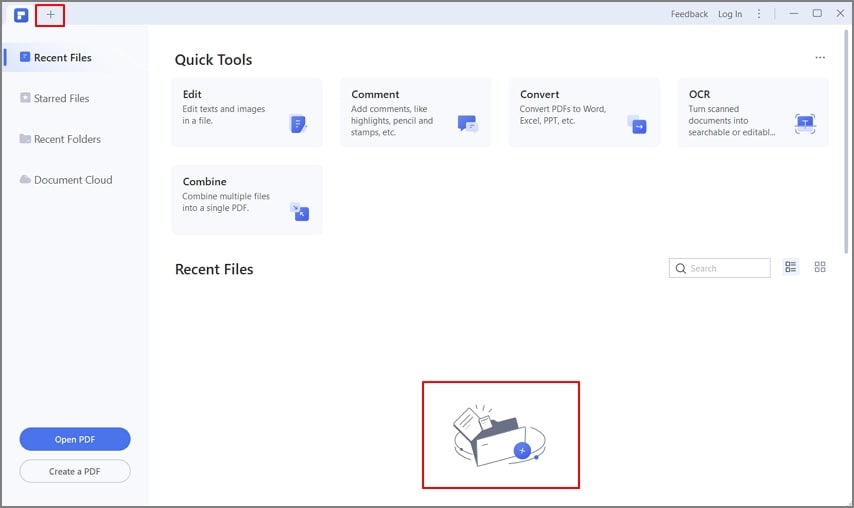 2. Once uploaded, click on the Form tab option in the toolbar.
3. Now a Blue Notification will appear "the document contains interactive form fields", Click on Highlight Fields button to enable editing in the form fields. Now you can enter your details.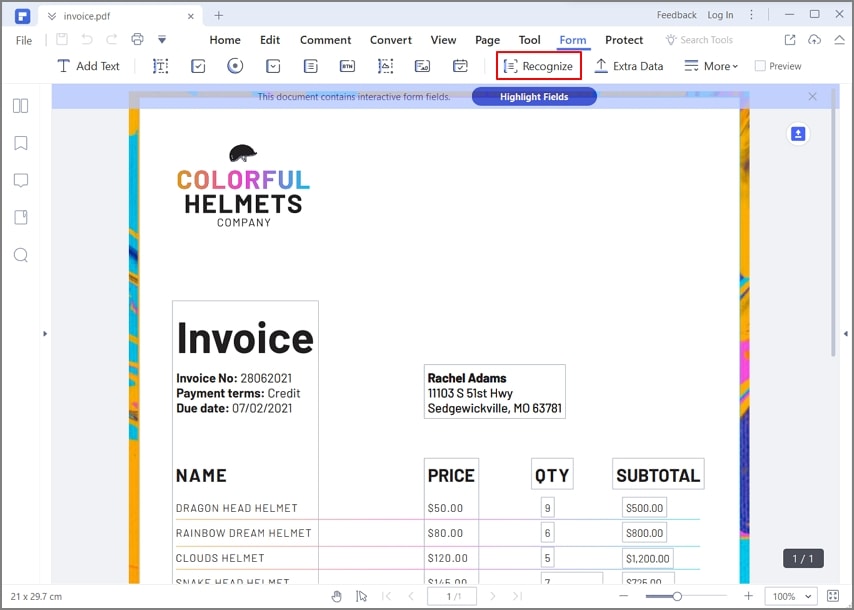 4. To add text, drawings, or other objects to the document, drag them from the toolbox onto the document.
5. To add electronic signatures, click on the Comment Tab from the menu, from the sub menu click on 'Custom Stamp' icon.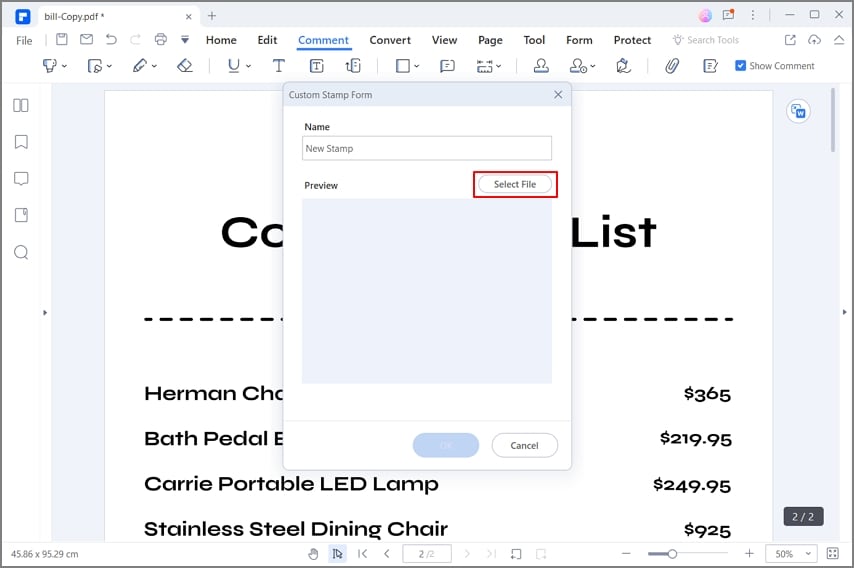 6. Now click on the create option then click on 'Select Image' option to select and upload the signature.
7. You can drag up and down to choose the position to place your electronic signature. Then click on the 'Add Stamp' option from the toolbar and drag the signature to your desired position.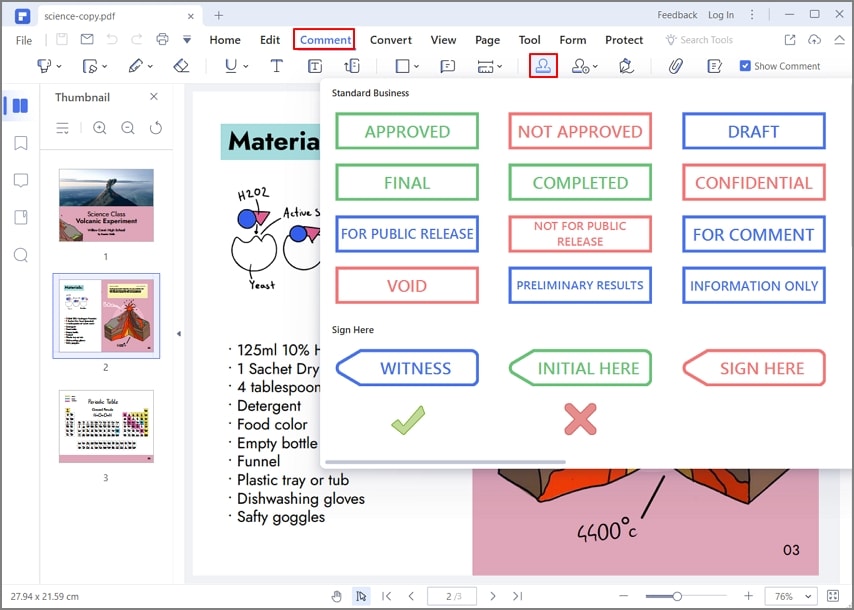 6. When you're finished filling in the document, click the Save button to finish it off.
Add Digital Signature
You can also add Digital signature with this pdf form editor tool.
To add digital signature to your PDF form, click on 'Add Digital Signature' icon from the Form sub menu.
Click on your desired position where you want to display the signature. Now resize the signature accordingly.
Now click on the Preview icon from the top right and select the signature box. A pop up will appear. Add your ID and password. if you don't have iD, click on create new digital id and follow the instruction to create it.
Now click on Sign button to finalise the placement.
How to fill and sign PDF files with HiPDF
PDF files are great for preserving documents and ensuring that they're easily shared between colleagues. However, if you don't have a printer handy, you can't easily fill in and sign PDFs. Here's how to fill in and sign PDFs without printing:
1. Go to HiPDF free online PDF editor tool website, now drag & drop to upload the PDF document.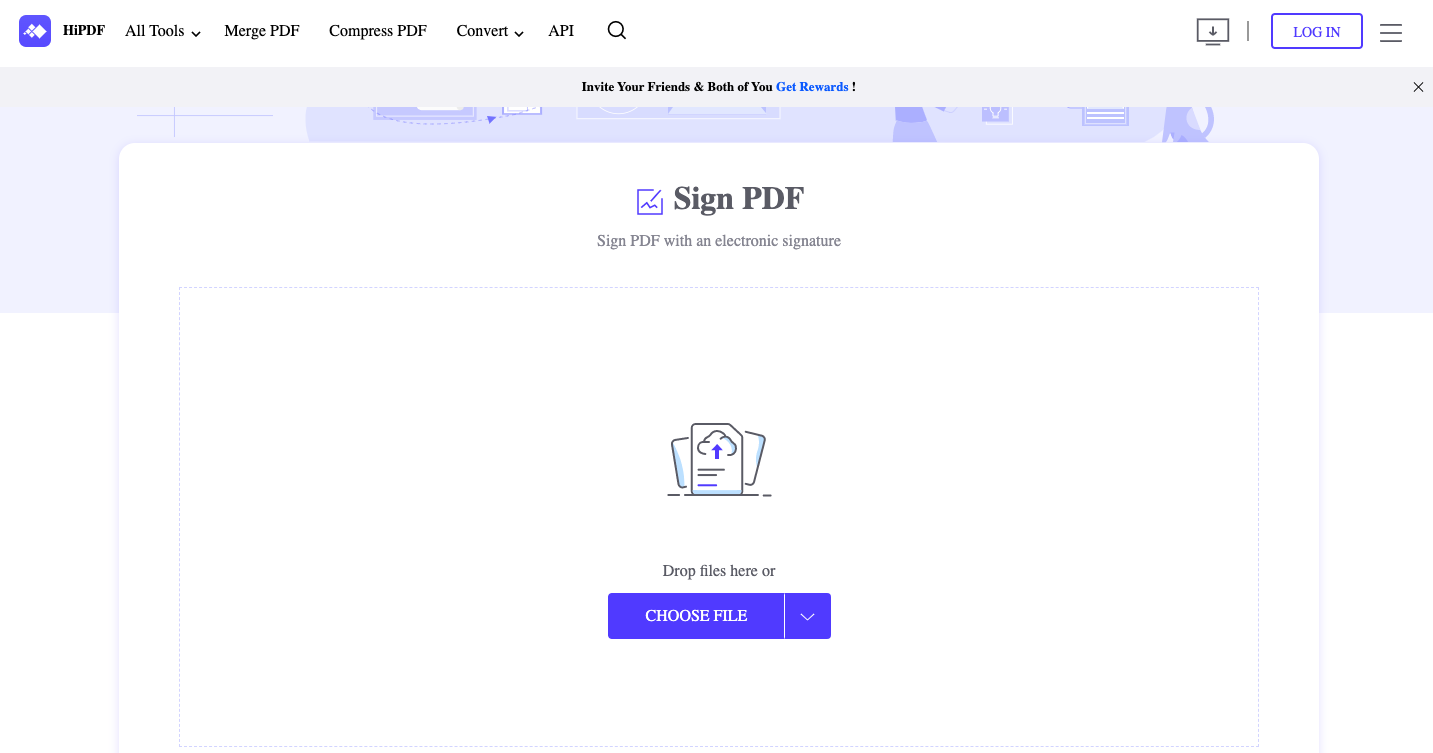 2. Once uploaded, click on Sign icon, you can now create electronic signature by typing, drawing & uploading.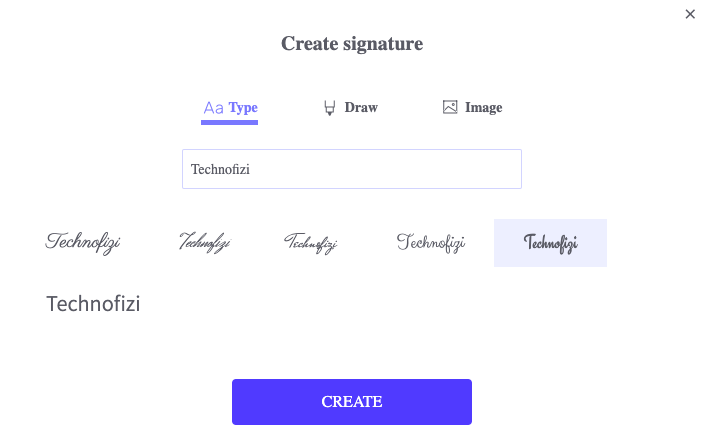 3. Now place signature on your document.
4. Now click on the Download button to get the Signed PDF.
pros of Wondershare PDFelement
OCR Compatibility
File Conversion
Data Extraction
Document size reduction
cons of Wondershare PDFelement
As such there is no such issue with the tool except, some times while writing texts, it's format changes.
Verdict
PDFs are great for displaying documents, but they can be a pain to fill out. Luckily, there are a few simple tricks you can use to fill out PDFs without printing.
First, use the PDF fill tool like Wondershare PDFelement to quickly and easily fill out forms and other documents. Next, take advantage of signature blocks to easily sign your documents. You can either print out the signature block and attach it to your document, or you can sign using HiPDF's online signature service.
Both of these methods save you time and hassle – so don't hesitate to give them a try!