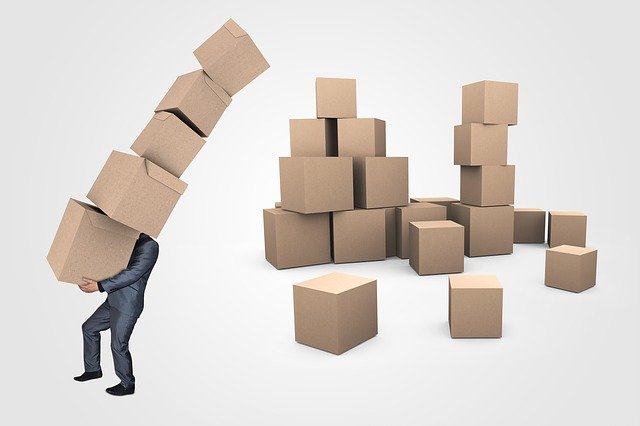 No matter where your small business or shop is based, last minute orders can be a bit worrying. After all, there is no guarantee the customer will get the product in time.
But as a business owner, you shouldn't stress. Chances are you have a delivery guarantee that states a cut-off date for getting an order in time or that delivery times do vary. Around Christmas, and other holidays, the number of last minutes orders increase as do the delivery times.
There are ways to be better prepared for when last minute orders hit, and we're going to share them with you.
Plan your schedule
It is always a good idea to have a plan. If you do, take a look at your schedule. This will allow you to decide when you will be working on last minute orders and when you will be working on regular orders.
If you send out an email to customers letting them know the dates and times you will be working on last minute orders, you could also include a discount code for them to use if they place their order during those times. This will benefit you as well as your customers as it could attract more business and give you a little more time to complete the orders.
But stick to your schedule if you have one. There may be times when you have a lull and can squeeze in an extra emergency order, but don't promote this. Customers might come to expect it all of the time, and this will only lead to more stress for yourself.
Have a back-up plan
If you have a plan, then you have a back-up plan. You may have to take a look at the schedule you have and go over it with a fine-tooth comb as there can be a deviation from it as well as a change in the orders that come in.
If you do plan to take on any extra work outside of your normal schedule, then you need to ask yourself if you will be able to get the work done within the time limit you have. If you can't, then don't take on the extra work.
A great way to know if you can get the work done is to ask yourself, or your employees if you have any, how long it will take them to complete the orders. This way, you have a solid timeframe and can better decide if you can do it or not.
Source a reputable delivery service
A reputable delivery service will have a variety of options available to you. You will have the option of choosing from a variety of courier options.
Finding a delivery service in your area is easy. Simply use a search engine and type in 'courier services in Texas' and a list will appear. This list will give you an insight into the services these businesses offer to you and your business. For last-minute orders, you might want to look into same day delivery options, like the service offered at courierstexas.com.
Once you have chosen a few courier services to work with, contact them and ask for an estimate. You can then get to work on your last-minute orders knowing that the courier company you have chosen is taking care of the shipping.
Hire a freelancer
Freelancers are a great option for last minute orders. You can hire someone to help you get an order completed and out to a customer. If you do this, make sure you get the details of the order and make sure it fits in with your schedule. 
If you can, get a time estimate from the freelancer. This will give you a better idea of just how long you have to get the order out to your customer.
Make the most of your time
If you have a lot of last-minute orders to deal with, then you need to make the most of your time. This means you need to focus on the important tasks that need to be done.
Running a business can mean you won't have time to do other things. By all means, if you have a little time left over, then you can go to a local coffee shop and take a break, but finishing orders is a priority. 
By making the most of your time and utilising your schedule, you can get your regular orders done quickly, and have a little time to yourself.
To sum up
Preparing for last minute orders is something everyone needs to do in business, and it doesn't matter where you are. They can be very stressful and time consuming, but you will be ready to go if you follow the tips mentioned.