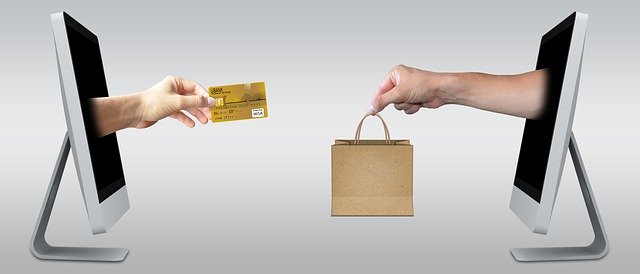 "E-COMMERCE DEMYSTIFIED" This term connotes all business transactions which take place through the electronic medium. The electronic medium here refers to the internet, computers and so on. Many know this as a virtual market, where tangible goods or services are exchanged for currency.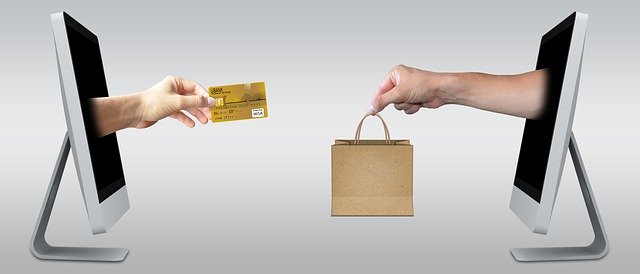 For various reasons E-commerce (aka e-com, e-commerce) has seen stupendous growth in the last few years and will continue to skyrocket.
FEW INFLUENTIAL GIANTS OF E-COMMERCE


These are gigantic organizations that have reached this status, after years of online presence. But anyone can commence an e-Commerce venture with a modest beginning and if the value proposition is right it can grow enormously. 
The reasons why this is possible are:
Ecommerce is active and open 24/7/ 365 days. Being a virtual market, what it needs is just electricity and internet connection and your site is open throughout the year.

It has an unlimited audience reach. Your site can be accessed by anyone from any part of the world and the whole world opens up as your market place. (The local rules and regulations need to be checked in connection to the product offered)

Unlike the brick and mortar store and business, the investment is very minuscule. You just have to have a great idea with a strong customer appeal.

There is a very low entry barrier to start an eCommerce business, unlike the conventional forms of business.
The only challenge could be the learning curve if you are venturing into e-commerce for the first time.  Through this article, we make an attempt to ease out this challenge and explain the process of starting an e-commerce venture.
TYPES OF E-COMMERCE BUSINESS:
There are fundamentally three parameters, which define the category of the genre of an e-commerce business.
WHAT TYPE OF PRODUCTS WOULD BE DEALT IN?
Essentially any e-commerce site would be dealing in one of the following four types of products.
Physical Products (Tangible Goods)
These are real tangible goods, like FMCG, electronics goods, etc.  They can be bought on e-commerce sites, but need to be delivered to the customer location physically.
These can be sold online but they need not be delivered to the customer physically. These products can be delivered to the customer online. Examples would be eBooks, software, pictures, films, etc.
Intangible services can also be offered through e-commerce. Some services like live tutoring, live streaming of videos and songs can be done online and some services like cleaning, car repair, etc can be offered on-site to the customer.
This is a new form of business, where commissions are paid to sites, that direct traffic to the client site and some sale is done there.
WHO COULD BE THE POTENTIAL CUSTOMER GROUP?
Four environments are possible depending on the target segment
The target segment is Business customers. The product needs to be sold wholesale and will be taken further from there to the end customer. Alibaba works in this segment.
The business sells to the end customer. Examples could be Amazon, Flipkart.
The business sells to the government in this ecosystem. 
Here interaction happens between customers to customers. Like sales of pre-owned goods on Olx, or rentals on Airbnb.
WHICH KIND OF PLATFORM IS USED?
An entrepreneur has the choice of selecting any of the following platforms to transact online business:
One can open up one's own store and offer the merchandise through the online store. There are plenty of services you can use like Shopify and others. 
Instead of launching one's own online store, one can explore the option of subscribing to one of the established marketplaces like Amazon, Flipkart, etc. Profit-sharing and subscription fees need to be paid, but lots of things get managed by the aggregator. 
A relatively new and subtle way to do business has emerged, where social media sites like Facebook, WhatsApp, Instagram, and the likes are used to promote and conduct business online.
On the basis of the above three parameters, you can decide the genre, in which your business model would suit best. 
If you are running your own business, you might find the following helpful:
HOW TO ESTABLISH AN E-COMMERCE BUSINESS IN 2020.
The process of setting up a business would be a matter of individual perception and choice, however, through this article, we propose to set up a broad framework so that the process of setting up eCommerce business becomes smooth and efficient.
The preliminary step : 

You will have to decide the name of your business and get the name of your URL and domain registered. The URL name should have a connection with the product offering.

Register handles on the various social media platform, to establish communication with your target segment. 

Decide your core strength and decide on the product you want to offer. Whether it is tangible goods or services. When doing this lookout for what would trend in 2020.

Decide who is going to be your target segment and what value delivery proposition would attract them to your products. 

Identify your product strengths and weakness and compare them with the competitor's offering. You should be able to do product differentiation, by developing a Unique Selling Proposition for your product.

Customer profiling has to be done to determine, how they would react to your product offering and what would be their expectations.

Develop your business model. Once the product and target segment are decided, very detailed planning needs to be done to determine how the delivery, payment, and services would be offered. If the product is tangible, then logistics support also needs to be developed.

Based on the discussions done before, finalize the online platform. Will it be good to open an online store or get associated with an established aggregator. 

E-commerce entails lots of content development. How is the content going to be created and shared with the target segment?

Along with online store or aggregator platforms, will the development of apps help consolidate the business?

Establish your financial goals for the year, quarter and month and break them down into monthly and weekly targets.

E-commerce would need the services of web developers and software support. List out the probable third-party service providers you would need. Discuss your idea with them to evaluate technical feasibility.
Write articles on your blogs, beside E-Com you can get good money from blogging also.

You will have to estimate the total capital requirement to do all the above steps and decide the source of finance.