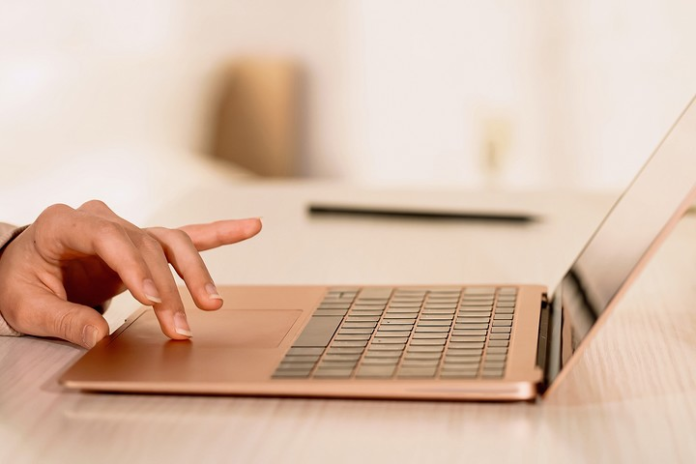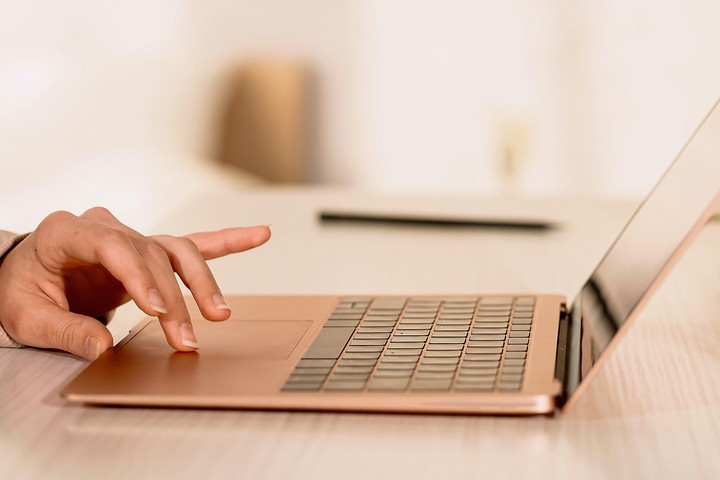 The touchpad is an integral part of any laptop. It allows you to control your mouse pointer and perform right or left clicks. Unfortunately, a laptop touchpad can get damaged. It's often one of the first components to give out as the laptop ages.
Most laptop users don't think about protecting the touchpad. We take great care in minimizing damage to the laptop display, keyboard, and other components. Yet, the touchpad remains vulnerable to dust, debris, scratches, and deteriorated use. When you discover the pain of it not working anymore, you'll wish you had tried harder to protect this valuable resource.
Fortunately, extending the lifespan of a touchpad is easy. You can follow basic laptop etiquette or buy specialized accessories. Here are the best ways to protect a laptop touchpad:
Clean regularly to remove dust
Dust and debris are serious concerns when it comes to laptops. Dust can infiltrate the machine or under the keyboard, wearing down internal components. Likewise, it can clog the airflow vents, preventing laptop fans from doing their job. Each month, clean the dust off your keyboard and touchpad to avoid buildup.
If you ever need to clean your touchpad, there is no reason to use anything more than a microfiber cloth. A clean microfiber cloth can wipe away all smudges and scratches from this area. Also, you can use it to clean up your laptop screen. A microfiber cloth will leave your laptop touchpad looking almost like it's in pristine condition.
Cleaning a laptop isn't the most desirable task, so some users may not maintain this regular habit. However, you don't want dust and debris to accumulate in your laptop. Over time, the buildup may start clogging your laptop's internal components, causing them to overheat.
No food or beverages
If a beverage spills onto your laptop touchpad, this potentially causes irreversible damage. You don't want to lose the function of your touchpad, even partially. You run a grave risk when bringing coffee, juice, soda, water, or other beverages near your laptop. Keep these drinks away from your laptop touchpad.
If you're eating and using your laptop simultaneously, you risk leaving oily smudges on your touchpad and crumbs falling on top of your keyboard. It's the best etiquette to avoid eating and using your laptop simultaneously. This way, your touchpad won't degrade from contact with oil, bacteria, or crumbs.
Unfortunately, accidents happen even when you are careful. The good news is that many ASUS laptops are eligible for Accidental Damage Protection (ADP). This program may cover damages from liquid spills, electrical surges, or cracked screens. You may be a candidate for ADP if you accidentally spilled a drink on your laptop. Eligible laptops include ASUS Zenbook laptops, Chromebooks, ExpertBooks, and Vivobooks. ASUS ProArt Studiobook, ROG gaming, and TUF gaming laptops may also receive coverage.
Touchpad protector
If you want to suit up and enhance the look of your touchpad, invest in a touchpad skin. A touchpad protector is a thin plastic film that blocks dirt, dust, and other debris. It provides an extra layer of protection against fingerprints, which can damage the touchpad's surface. The film is also easily removable and can be replaced.
The protective layer of material secures your touchpad effectively. This way, your touchpad is covered and won't face a scratch or damage. Touchpad skins can also protect against spills in some cases. Best of all, they are stylish and versatile, allowing you to customize them with different colours.
Safe storage
It's crucial to store your laptop correctly to prevent damage to the touchpad. When not in use, store your laptop on a flat surface away from any liquids or dust that could cause damage. Store it in an area with moderate temperatures and away from direct sunlight. Additionally, you should keep it in a case or sleeve to protect it from scratches. Taking care of your laptop's touchpad is essential for its longevity, so store it properly!
Padded case 
Carry your laptop in a high-quality case with adequate padding. Ensure the bag is fully shut and safely tucked away when you travel. A padded case minimizes the risk of an impact damaging the internal components behind the touchpad.
Fix a broken touchpad
There may be a few reasons why your touchpad is non-responsive or malfunctioning. First, verify that the touchpad was not accidentally disabled with a Function key. It can happen by accident. You can test your Function keys or restart the laptop to see if the touchpad's functionality returns. Similarly, check to see that another device has not disabled the touchpad. Sometimes, a Bluetooth or USB-enabled device will overtake the touchpad.
In addition, your touchpad may not have the right drivers. Updating or reinstalling touchpad drivers inside Windows' Device Manager may help solve your problem if the touchpad is not working. If the issue persists, a broken touchpad may be the final sign that buying a new laptop is the right way forward.
Alternatives to broken touchpad 
A sensible alternative to a broken touchpad is a USB mouse. After plugging in the USB connector, you have a working mouse that will do the trick. However, it may not be the most comfortable or convenient arrangement. After all, you must pack the mouse as an extra laptop accessory during your travels. Some users also enjoy using the flexibility of the touchpad, allowing them to navigate the laptop functions through their fingertips.