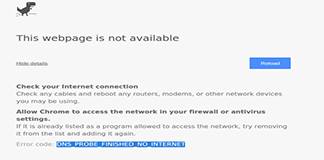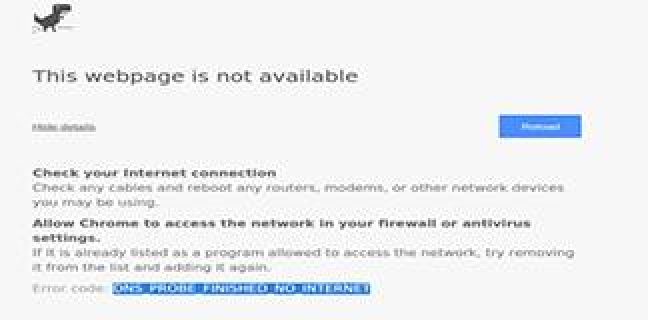 It's really annoying and frustrating when you are accessing the site, doing your important work on the internet and suddenly you face an Error "err_connection_refused" in your web browser. So, we are again helping you to how to solve err_connection_refused. After using a lot of methods we came with some of the best solutions for you. This is a network related error which occurs when your computer properly not connected with the internet or blocking the website. Actually, we didn't find any particular solution for this error but there is some troubleshooting which you can. So we have prepared the list of top working solutions so if one method didn't work then you can try another method. But  first, let's take a look at the reason behind this error why it occur.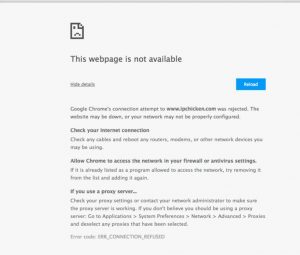 How to Solve Err_Connection_Refused Problem
Why Err Connection Refused Occurs ?
Here is some major reason for this error, the actual reason could be any of them or sometimes error from the server of the site.
Network Connection has been blocked by a Security Program or an Adware.
Firewall might be blocking Google Chrome.
Corrupt installation Of Chrome
Malware or virus infection.
Registry Error or Bad entries in Registry
How to fix Err_Connection_Refused Error
Clearing Chrome Cache and History
Reset Proxy Settings
Allow Chrome in Firewall
Disable Your Antivirus
Flushing DNS cache and Resetting IP address
Clear Chrome History and Cache
Clearing Chrome Cache and History
This error could be because of the saved cache memory in your web browser. Now, what is cache memory whenever we visit a particular website its files like images, CSS, JavaScript and some other files saved into browser database. Now we visit it again that website it should load faster. Time to time we have to clear browser cache and history that might be helping to fix your problem. Now how to delete browser cache memory, follow given below steps:
Open chrome browser and press ctrl + H.
This will open a new tab; now click on clear browsing data.
From the drop down menu select the beginning of the time and tick everything as shown below.
Now click on clear browsing data and that's it.
Reset Your Proxy Settings in Chrome
Sometimes we use the proxy for accessing a particular website and after using proxy we forgot to change it back. That proxy might be the problem for this error. Changing it back will help us to solve that error.
Click on settings and then a new settings tab will open.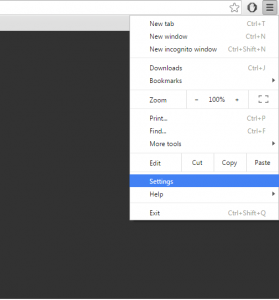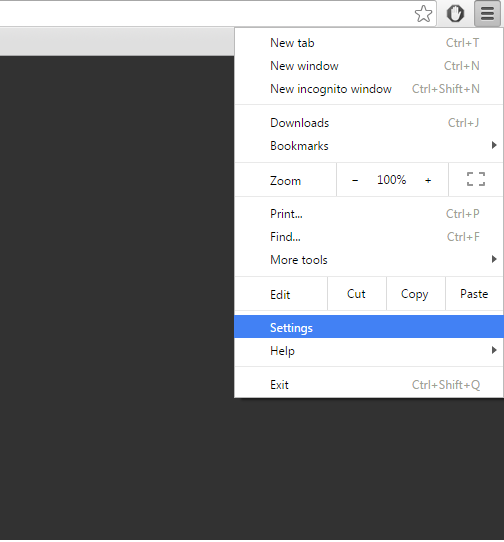 Scroll down to the bottom and select Show advanced settings.
Now scroll down a bit until you find the Network section, Now under network section click on change proxy settings.
Now a new window will pop up, and at the bottom, there is an option "LAN settings" click on it.

Simply un-tick Use a proxy server for your LAN

Note – If it's already unchecked then move to the next method.
Now restart your computer and you're done.
Allowing Chrome in Firewall
Windows firewall also doesn't allow some sites to access it's a default setting in it. So your Firewall block browser to access them. By allowing your firewall and changing some setting in your browser will help you to solve that error. To do so you have to follow some steps as given below:
So click start, search for Firewall and open it.
On the left-hand side select "Allow an app or feature through Windows Firewall".
Now click on Change settings button and search for google chrome in the list.
After you find google chrome tick all the options.
Click on Ok and that's it.
Restart your browser and see your site.
Disabling Your Antivirus
Antivirus also blocks some of the site for example Avast, Norton like high-quality antivirus block some sites. First, they check these site and if something they found irrelevant to your search result they block them. If you disable them for some time you can access that site, so disable your antivirus and then try to access the site again. Now how to disable your antivirus, it depends on upon which antivirus you are using you can check on the internet and disable that. But still there is a general way which will help you to disable the antivirus.
Click on the show hide icons button on your taskbar and right click on your antivirus icon.
Now you have to select Turn off Real-time Protection option. The option name may vary for different antivirus. In the given image Norton antivirus option you will see.
Now try accessing the website which was showing Err_Connection_Refused error.
Flushing the DNS cache
Flushing DNS used to solve many network errors. This is also one the most common method to solve the errors like Error 651, dns_probe_finished_bad_config. You can also try this method in case none of the above methods won't work.  All you have to follow the give instruction give below:
Click on the start and search for cmd.
Open cmd and type the following command and hit enter:
ipconfig /flushdns
This will flush the DNS cache, So if there would be any problem in your DNS cache then it would be resolved.
Now we need to renew our IP address, So just follow the below instructions :
Now we need to release our IP address, So type the following command to release your IP address :
ipconfig /release
Now for renew your IP enter the following command :
ipconfig /renew
Restart your computer and try accessing the site which showing the error.
There is another method I have read on a forum by clearing your Registry files. A guy told that method and it is working for that, you can also try this.
Cleaning Your Registry
I was looking for more solution for this error and found on that on a forum that. A guy told that after cleaning his registry files he is able to access the sites. Well, this might be a possible solution for this error. Now how to clean the registry setting, for that you have to download the software and download link is given below:
Download and install CCleaner for this link – Download CCleaner
After the installation is completed launch CCleaner, it looks something like this :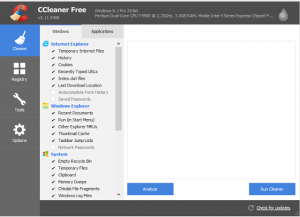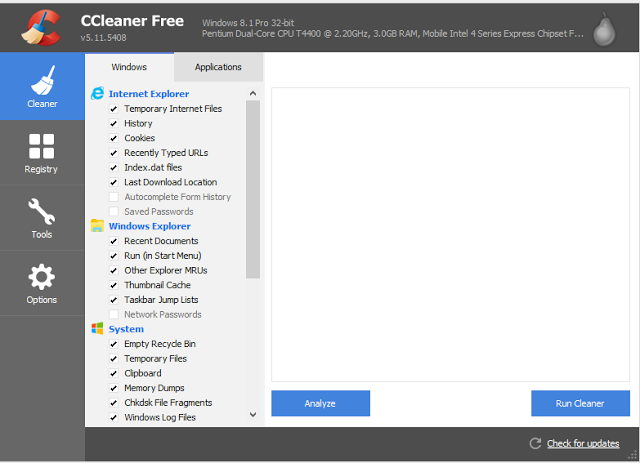 Click on the Registry tab and then click on the scan for issues.
Now the tool will start scanning for registry issues After it's completed click onFix selected issues.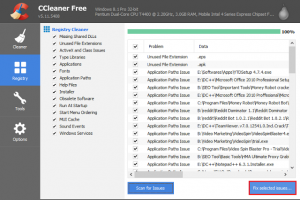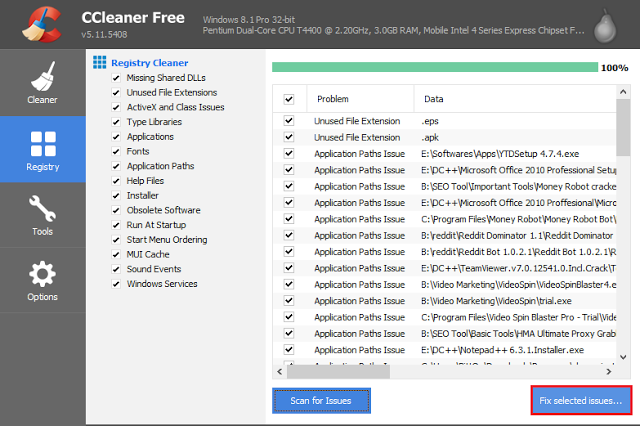 Take the backup of your registry before cleaning it, select Fix all selected issues.
Restart your PC and you're done.
So, guys, these are the best troubleshooting you can do to solve err_connection_refused. If you have any other solution for this error then please share with us through the comment section.