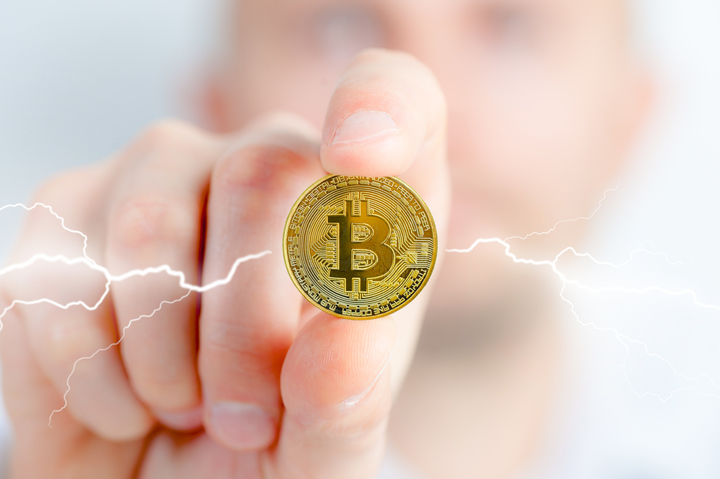 Just a few years ago, the Internet was undermined by a unique event that had a significant impact on the financial sphere of human life. However, many ordinary citizens simply did not notice it. The coup was very quiet.
Satoshi Nakamoto has created a unique system for electronic calculations. It is completely decentralized and works on the principles of blockchain.
In essence, a blockchain is a chain of blocks that store data. In this case, all information is securely protected by a cryptographic cipher.
There is no single data center. A copy of the blockchain is placed on all connected computers to the network. This allows you to secure funds, and protect them from outside interference. More up-to-date information on exchange rates, cryptocurrencies is always on myfin.us. 
Bitcoin is the first cryptocurrency.
The first currency, created on the principles of blockchain, was called bitcoin. This cryptocurrency was first free of any payment systems, states, and financial organizations.
As a result, the bitcoin rate has increased several thousand times in just a few years. This allowed those who in 2009 bought several hundred currencies for just a few dollars to eventually become millionaires.
To this day, bitcoin remains the most popular cryptocurrency and has the highest rate. However, this has not been the only electronic money for a long time. Dozens of cryptocurrencies have been developed in the last few years.
Theoretically, everyone can develop their own electronic money if they have some knowledge. There are videos, courses, blockchain fundamentals certificate programs, and college degrees that can help anyone interested in pursuing it further. It should be understood that this will require significant investment, as cryptographic encryption and promotion are not cheap.
However, do not think that it is necessary to create your currency to earn on cryptocurrencies. Everyone can get a good income from investing in electronic money, waiting for their value to increase.
The peculiarity of cryptocurrencies is that the rate is steadily increasing in the most popular of them. Therefore, the investor has to buy the currency and wait for it to rise.
 There are some benefits to investing in cryptocurrency:
cryptocurrencies are transferred between counterparties without the use of intermediaries, which in the case of traditional money are financial institutions and payment systems;

when transferring cryptocurrencies, commissions are set at a very low level – this advantage follows from the first;

electronic money is an international means of payment, i.e., it can be used in any country, provided the Internet is available;

cryptocurrency wallets cannot be controlled from the outside, so no one has the right to freeze it, as well as impose restrictions on the amount of the transfer;

The exchange rate of electronic money is growing steadily. The value of bitcoin for the previous year the value of bitcoin increased four times.
There are several ways to invest in cryptocurrency:
Cryptocurrency mining – mining of electronic money;

Cryptocurrency trading on the stock exchange;

Direct purchases.
Each of these options has its characteristics. Some methods require a fairly large investment, and others are suitable even for beginners with a minimum amount to invest.
Despite the serious advantages of cryptocurrencies, they have several disadvantages.
The disadvantages of electronic money include the following:
Many states do not recognize cryptocurrencies. Yes, there is still no legislation in Ukraine regulating their use.

Decentralization and lack of control are both advantages and disadvantages. It is these factors that significantly increase the riskiness of electronic money transactions.

High volatility. On the one hand, it serves the hands of experienced traders. At the same time, for beginners, the possibility of regular abrupt change, of course, may be a disadvantage. Novice traders in this situation often panic and quickly drain the investment.
Experts warn that it is important to be as careful as possible when conducting transactions with cryptocurrencies.
It is widely believed that cryptocurrencies are a bubble. Now he is very bloated. However, it is impossible to predict when it will explode.
But despite everything, cryptocurrency rates are rising, and there is no collapse. Many investors manage to make money on this. And if someone succeeds, then you will almost certainly succeed.
The names of cryptocurrencies worth investing in this year.
There are many different types of electronic money in the world today. Below are the most promising cryptocurrencies for investment, which show stable growth, and shortly, the fall of their exchange rate is not expected.
Bitcoin
Bitcoin became the world's first cryptocurrency. Today, it is accepted for payment for goods and services of many organizations and online stores. This electronic currency can be used to pay for tickets and hotel rooms and buy a car in a car dealership.
The size of the issue (issue) of bitcoin, like many other cryptocurrencies, is strictly limited. Today, it is becoming increasingly difficult for Maini. There are fewer and fewer free bitcoins. This is largely why it has been growing steadily in recent years.
Ethereum
Ethereum is the world's second most popular cryptocurrency. This currency appeared in 2015. Almost immediately after the start of sales, the Ethereum rate began to rise steadily.
Many experts believe that Ethereum is the only decent alternative to bitcoin.
The creators of Ethereum proposed not to limit its functionality only to payments. This cryptocurrency is also used as a means of exchanging various resources, as well as to protect transactions through smart contracts.
Litecoin
Litecoin is the name not only of the cryptocurrency but also of the peering network that formed its basis.
The value of lightcoins is significantly lower than bitcoin. However, this is an advantage rather than a disadvantage for the investor. You can start investing in this cryptocurrency with a much smaller amount.
Dash
Dash is a cryptocurrency that was created recently – in 2014.Unlike bitcoin, not 1 but 2 encryption codes are used to encrypt the Dash currency. At the same time, Mining this cryptocurrency will require significantly less energy consumption.
Ripple
Ripple was created as a project, a decentralized global exchange that traded various cryptocurrencies and commodities.
When it came to launching an internal tool for calculations, the creators did not suffer long with the name. They also called the new cryptocurrency Ripple. In terms of capitalization, this currency in 2017 came in third place in the global cryptocurrency market.
This is by no means a complete list of cryptocurrencies. However, many others did not live up to investors' expectations. New currencies should be treated with caution, as it is impossible to predict their level of popularity in advance.