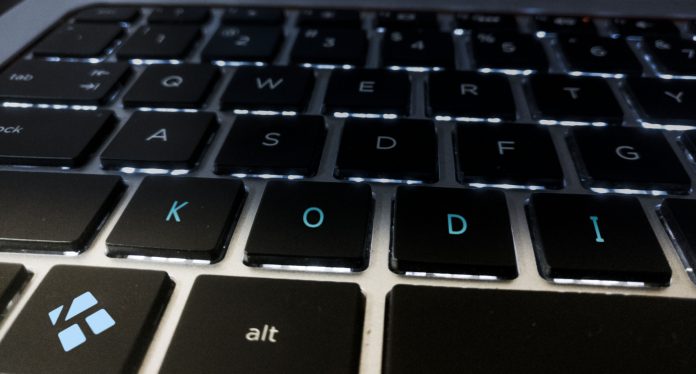 KODI is a top-rated and powerful open source media player. It was launched as XBMC in 2002, and since then it is gaining popularity may it be watching your favorite shows, movies or music on Kodi Box or playing Retro Video Games on it! Kodi has improved a lot since its initial release, all thanks to the active community which helped it grow with regular updates and
Kodi has improved a lot since its original release, all thanks to the active community which helped it grow with regular updates and performance improvements. Moreover, Kodi also supports all the major platforms ranging from Windows, Mac, iOS, Android, Linux, Raspberry Pi and more. With the assistance of over 70 languages, it has a massive library of free Kodi Add-ons for all type of user.
You can download Kodi Media Player from here for free.


Besides that, you can also customize it with lots of Kodi Skins to the media center as per your taste. A user can customize the media center as they want to, making Kodi powerful yet user-friendly.
Also Read: How to install Kodi Media Player on Windows
All Kodi Keyboard Shortcuts
Now, if you are already a Kodi user or have just installed the Kodi, you will probably be using a remote control app on your Android or iPhone to interact. As convenient as this is, however, there is another way to control Kodi: a keyboard.
You probably need not rely on a wired device, as you can check out plenty of Bluetooth and wireless keyboard are available online. Once you connect your keyboard, you must know how to navigate Kodi, fast and efficiently. Which is why we are here with our list of 50 Kodi keyboard shortcuts to save your time (time is money).
Also Read: Best Kodi Media Center Add-ons you must have
Browsing through the Kodi UI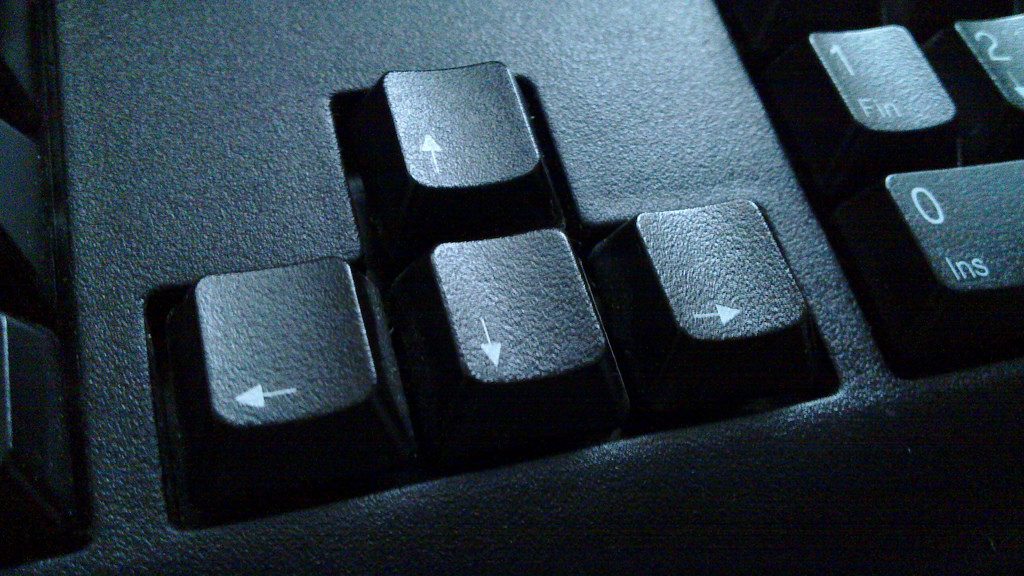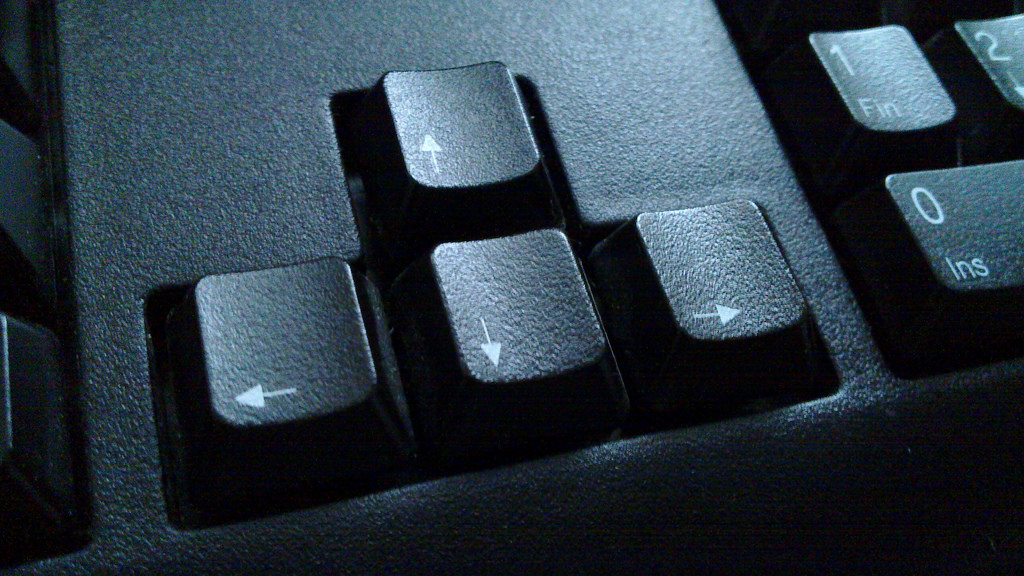 To navigate the Kodi user interface using the arrow keys on your keyboard.
Arrow keys: Move left, right, up, and down in menus in Kodi.
Enter: Select the currently highlighted option.
For more efficient navigation on Kodi, you can select an alternative from the number of skins and themes that are available.
Kodi Keyboard Shortcuts for Live TV
Live TV controls come handy while watching your favorite TV shows on your Kodi Media Center. However, before that, you will need a television adapter card installed and configured to watch live broadcast TV in Kodi.
To make your experience simple and easy, there are these keyboard shortcuts:
B: Schedule recordings in live TV.
E: Open the EPG (electronic program guide).
H: Live TV channels window.
J: Live radio channels window.
K: Live TV recordings window.
Also, the 0 (zero) key will swap between your last two viewed live TV channels, and I to view information about the chosen TV show.
Meanwhile, the arrow keys can be used to scan the channels. Up and Down arrow key moves up and down in the channel list, while Left and Right arrow key jump between channel groups.
Control Your Media Playback
Kodi is one unique media center from other popular media players and controlling the media playback on Kodi using a keyboard is fast as well as easy. Whether you are streaming media from the web, playing videos or even browsing another device connected to your network. You should know the keyboard shortcuts for media playback — they are better than a touchscreen remote control app!
You should know the keyboard shortcuts for media playback — they are better than a touchscreen remote control app!
P: This will play the video.
X:  Stops video playback.
Spacebar: Pause/Play toggle (universal shortcut)
In Kodi, there is no skip-to-next chapter option, but you can still loop back and forth through like an old-style video player.
For that to be done using your keyboard, these shortcuts are helpful:
F: Fast forward. When you press it once, the video will fast forward at 2x speed; press it twice for 4x and so on. This depends on how fast you want to proceed through the video.
Right arrow: Skips forward for 30-second increments.
R: Rewind. Tap multiple times for faster rewinding.
Left arrow: Skips back for 30-second decrements.
Shortcuts for Audio Control
Want to turn up the sound to light up things? Increasing or decreasing sound according to your mood or need can also be done using your keyboard.
The following keys will help:
+/- (plus and minus symbols):  Increase or Decrease the volume of your media file playing.
F8: Mute playback.
A: Audio delay. Do this to sync the video with the audio when not in sync. This delays the video to sync back to audio.
How to make Kodi Full-screen or Windowed Mode
Adjust your viewing mode on Kodi for a better experience.
These keyboard keys will assist:
\:  The backslash key (usually found above the right Enter key) will toggle between full-screen and windowed mode. In windowed mode, you can access other apps, software, or even your file manager.
Manage Your Kodi Display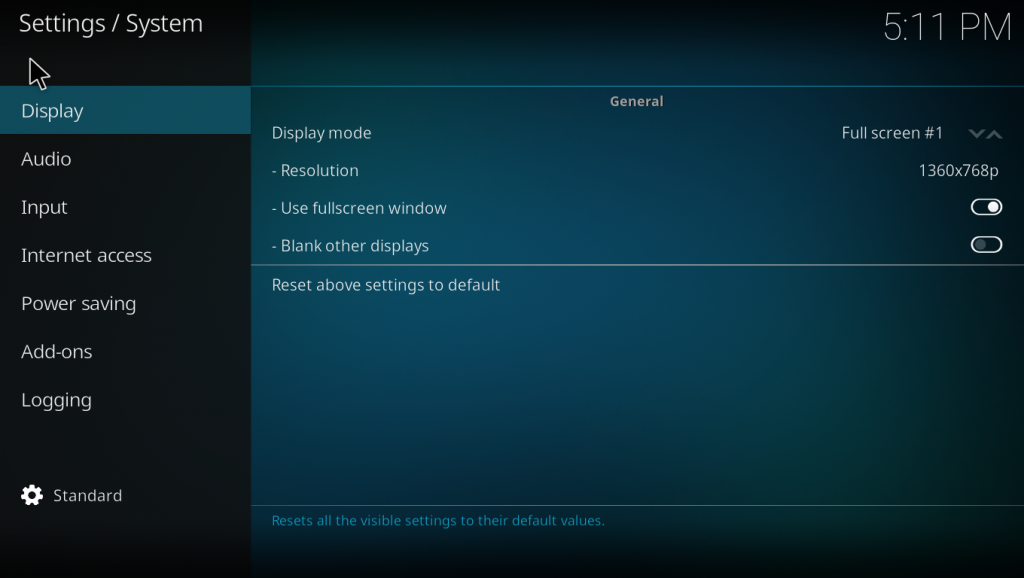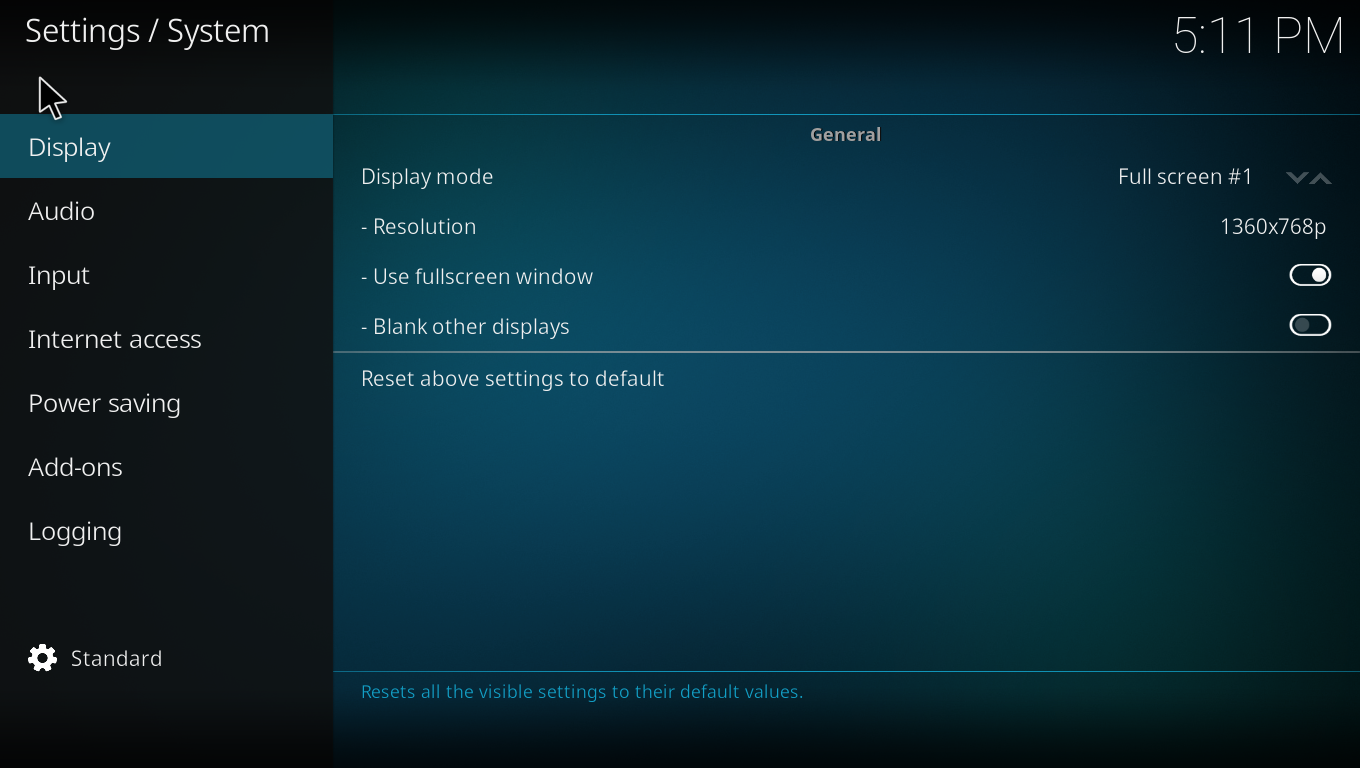 Adjust your screen according to your necessity – To adjust how Kodi displays your media. These keyboard keys will help:
Z: To change the aspect ratio. Press this until the picture looks right.
Ctrl + S: Screenshots are captured using these keys which can be saved at the preferred location.
Shortcuts for Viewing Pictures
Kodi is utilized for either watching live TV or streaming/recording videos, but this media center is also capable of displaying photos and images. By default, several options are available for operating these back and browsing within your image library.
+/-: In this mode, the volume controls become zoom controls, you can zoom in using + and – for zoom out.
1-9: On the scale of 1-9, you can zoom in and out your images, with 9 rendering the maximum rate of magnification.
. and , (period and comma): To browse back and forth, use these shortcut keys.
Other Important Shortcuts


There are single-stroke commands provided by Kodi to perform functions other than shortcuts.
Esc: Press this Escape key to go back to the previous menu or the home screen.
S: Show the exit menu for Hibernate, Sleep, Shut Down, etc. (Just like a Windows or Mac)
Windows key: To access the Start menu/Start screen or want to view the Windows desktop? Press this key.
Working on Mac OS? Keyboard Shortcuts for Mac
While using Kodi on a Mac, some of the shortcut mentioned above keys may not work. In that case, these Mac-only Kodi shortcuts should rather be used.
Cmd + Q: To Quit from Kodi.
Cmd + H / Cmd + M:  Hide/minimize Kodi to the OS X dock.
Cmd + F: Toggle fullscreen view. (Sirrea and above)
Cmd + S: Capture a screenshot.
Altering Kodi Keymap Files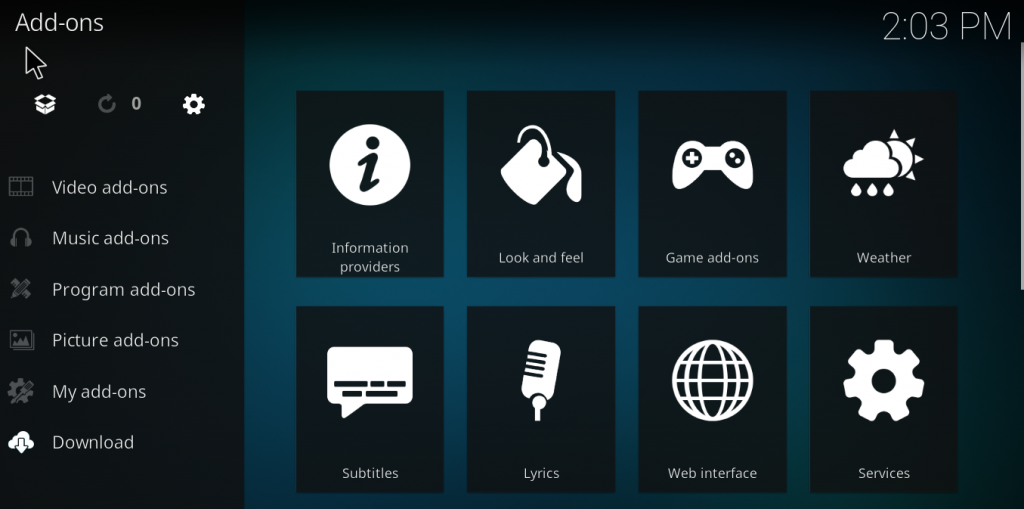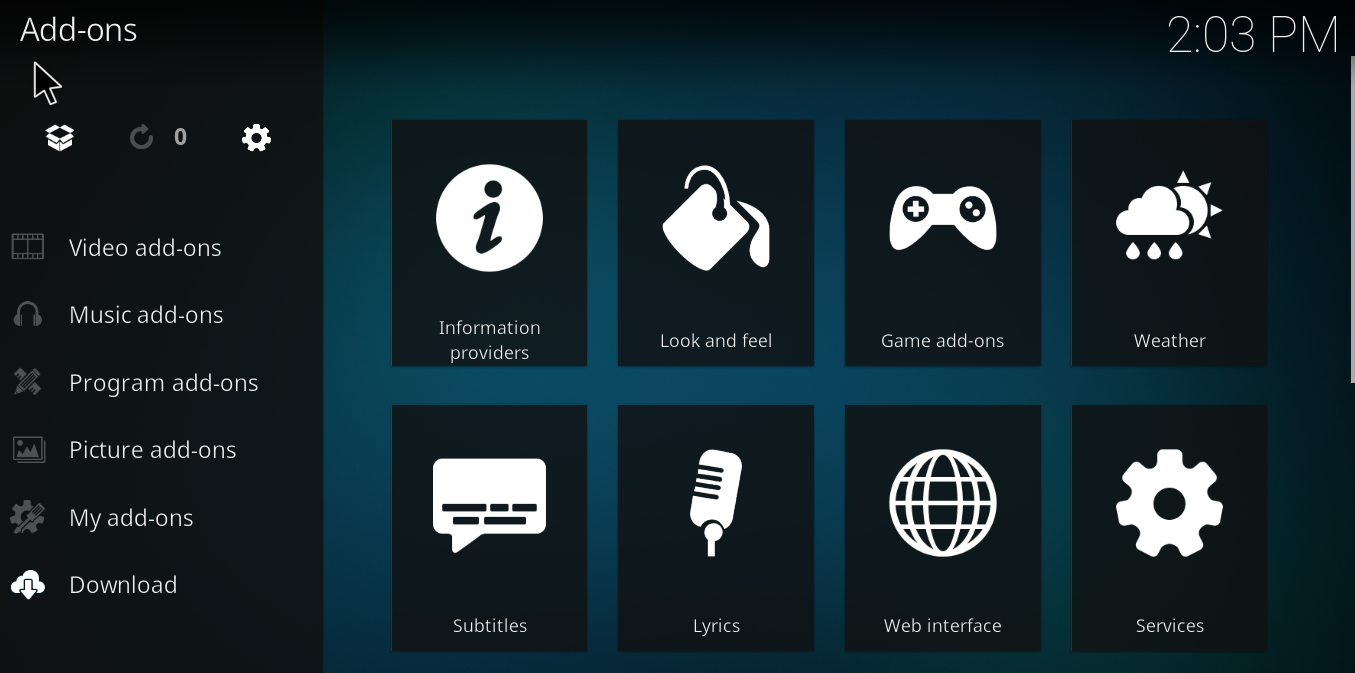 This is another feature which makes Kodi unique. What if I tell you Kodi lets you remap your keyboard keys! Yes, you can alter your keyboard keys if you aren't satisfied with the way the keys are mapped. You can do that by downloading Kodi add-on called Keymap Editor. To install it, go to Settings > Add-ons and select Install from the repository.
After that, search for the Kodi add-on repository, then Program Add-ons and select Keymap Editor. Click Install to continue, and in a few moments, the tool is ready to be configured through Programs > Add-ons.
Note: Remember to save the file once you are done to reuse the configuration.; you will be able to reuse the settings, which will be saved as an XML file.
To check keymap locations on other platforms, browse to this Kodi wiki page.
Conclusion
With these 50 Kodi keyboard shortcuts, your control and work on this media center will be fast and efficient. These shortcut keys make Kodi more powerful tool than all its competitors, and we hope this article might help you understand your media center. Do comment down the section if you have any comments or problems regarding the shortcuts or to more of them. Also, share it with your other known users.