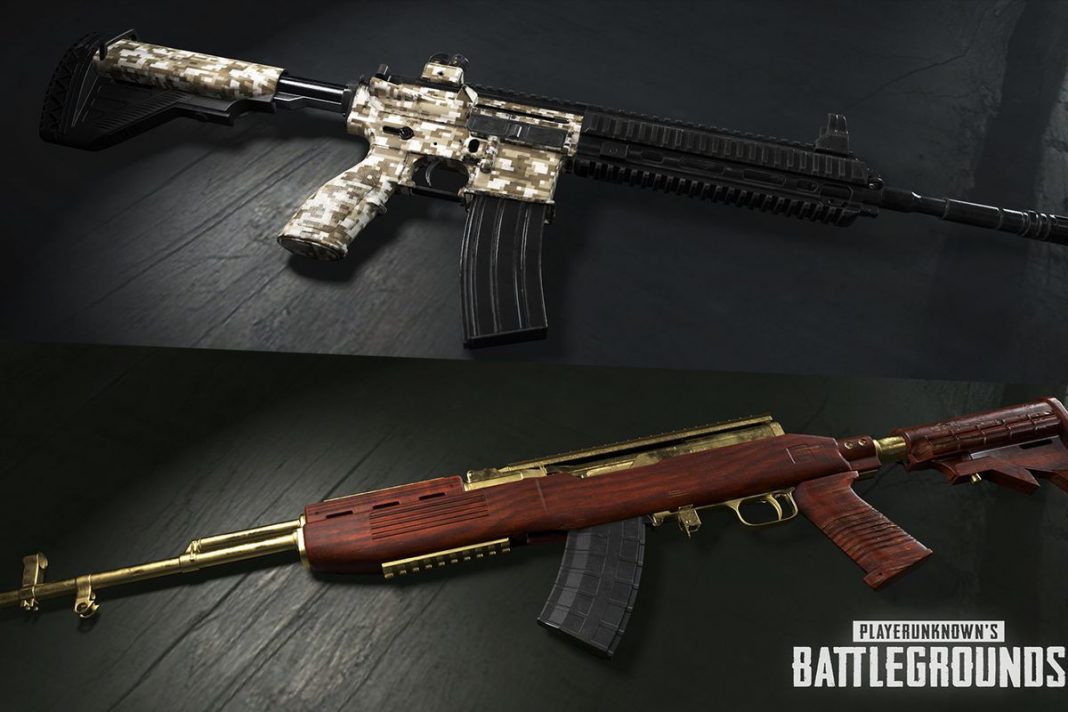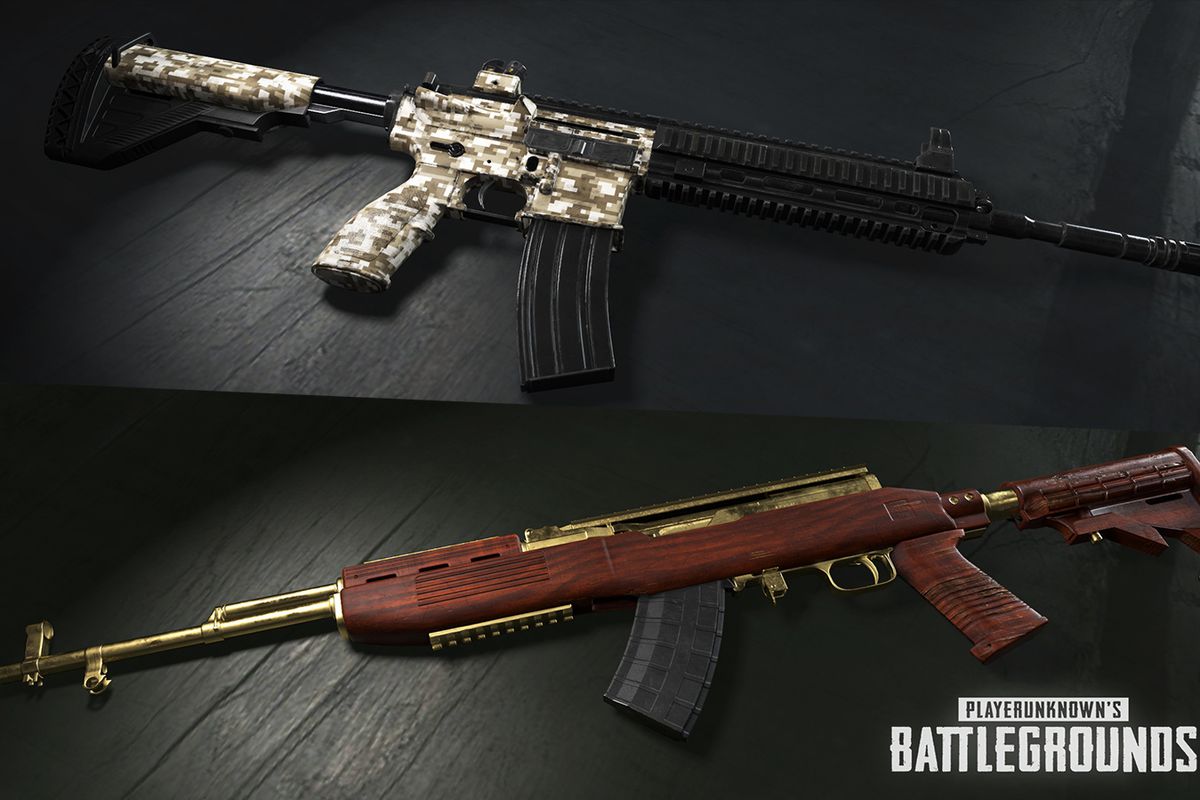 PUBG a well-known name in the entire gaming industry and has already made a great fan following. We do not need any introduction of PUBG for sure. PUBG made its entry last year with over 6 million copies in just 4 months and the figured increased to 10 million in the just 6 months of its launching despite having bugs and only map – Erangel.
The game Player Unknown's Battleground was created with a viewpoint to make the player value his/her character, to not let the character die. This is the USP of it where all the other games let you come back to life. One right shot and Die.
The gameplay of PUBG is very immersive. I enjoy watching streams even though as much as I like playing this game. If you talk about location, weapons, their skins or even the characters, everything fascinates me. I sometimes wish I could play whole day!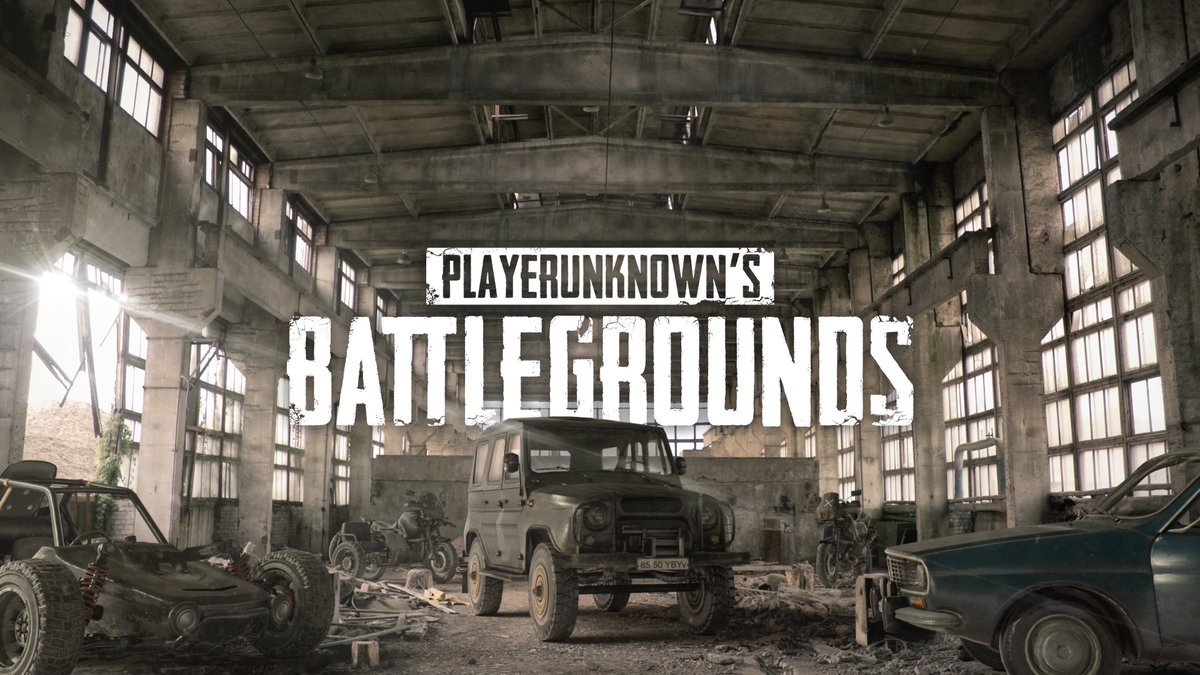 PUBG New Skins and Crate- 'Ghosted' & 'Speed and Momentum' | Complete List
PUBG is back again to attract us with the new Crates and Skins. New PUBG maps have also been made available. Player Unknown's Battleground has released two new crates for the limited period of time. These are customized crates to thank the biggest content creators- Shroud & Dr. Disrespect. Shroud and Dr. Disrespect are well-known streamers of Twitch on YouTube. Other gamers search for Shroud PUBG settings to improve their own gameplay.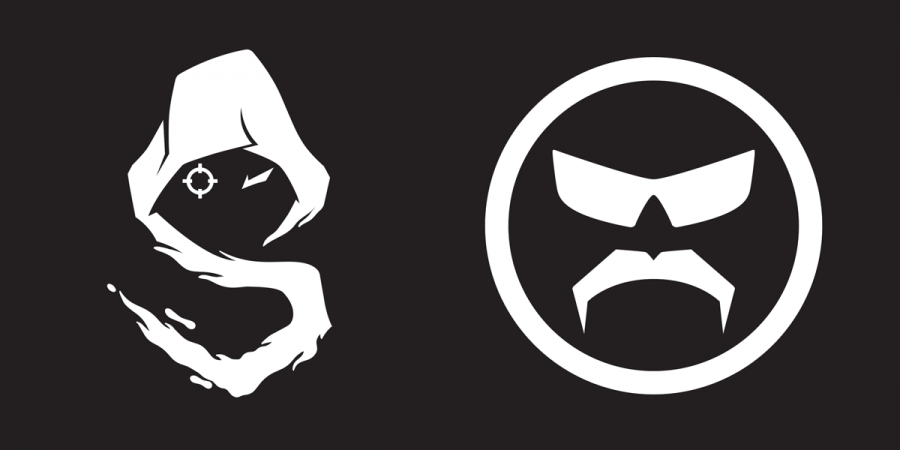 The name of the crates will be Ghosted and Speed and Momentum. 'Ghosted' is depicted on Shroud, whereas 'Speed and Momentum' is used for Dr. Disrespect. By introducing these crates PUBG has officially opened the doors to promote and make new partnerships with other content creators who promote and support PUBG.
The Ghosted crate contains the skin of AKM and Kar98K as shown in the following slider:
The Speed and Momentum crate contains the skin of M4 and Kar98K as shown here in the given slider:
Both the crates, Ghosted and Speed and Momentum are available for buying till 30th of June 2018 at the price of 9.99$ USD (₹ 672.00) for an individual crate. You can buy these crates here:
These new skins are limited and because of this reason no user will be allowed to buy more than one individual crate (to be specific, you can buy both the crates but not more than one of each).
PUBG Crate- All You Need To Know
CRATE (a wooden box) is nothing else than a container which holds different in-game accessories. these accessories can be used for different purposes. A simple way to purchase a crate is by trading your BP (battle points) within this game and by making in-game purchases.

How to get a PUBG Crate?
If you want to trade your BP then you should follow these steps:
Open PUBG home screen and click on the STORE section.
You will find that store section is on your screen and the available crates will be there under CRATE sub-section. The first crate will be random (unknown but it will be revealed after clicking on it) and another will be the weekly crate. You have the option, you can choose any crate and click on it and mentioned BP on the crate will be deducted from your BP.
How to buy Ghosted & Speed and Momentum from PUBG?
I will guide you the best way to buy these new skin crates. Drop every other way.
Open PUBG and you will find the main or home screen of the game.
Click on the Store button and you will find 3 more buttons under it.
Choose ITEMS button and on using the slider you will find that both the newly customized crates are here.
Select your preferred crate and click on CHECKOUT button on the bottom left side of your screen.
A new dialog box will appear confirming the quantity of your purchase. Click on the CONFIRM button as you are not allowed to buy more than one.
The crate is now yours and you can find it in the INVENTORY section.
Click on the OPEN CRATE on the bottom left side of your screen.
These skins will be yours once you CONFIRM it. Well done, you did it! ?
A crate can be easily traded with the fellow players on different platforms like Steam.
What Is PUBG SKIN?
Skins or weapon skins are nothing but a simple wrap on your game weapon to make your weapon and its accessory look cool and attractive, having a skin wrapped gives a unique look to your favorite weapon. Skins are used in real life as well but not by armies.
According to few PUBG Community members, these new customized skins are also improving the aiming and accuracy of the weapon upon firing although I did not feel anything while firing.
A skin is only an accessory you get after opening a crate (if you are lucky!), skins can also be purchased or sold at the community stores of different platforms.
How To Apply PUBG New Skins- Ghosted Skin & Speed and Momentum Skin?
Once you are done with buying these awesomely customized crates, you would wish to equip these skins to your weapons. I have the way:
Open the CUSTOMIZATION section by clicking on it.
Open the WEAPONS sub-section from given 4 sub-sections in it.
Find your weapon skins and CHECK mark them to equip with the weapons.
Voila!
As a bonus, I am giving you the complete list of all the PUBG Skins of all the weapons with their Crates.
GUNS

SKINS

STARTING PRICE

CRATE

S12K
SILVER PLATE
2.14 USD
EQUINOX
RUGGED (BEIGE)
0.05 USD
RAIDER
GOLD PLATE
7.03 USD
TRIUMPH
S1897
SILVER PLATE
3.25 USD
RAIDER
S686
RUGGED (BEIGE)
0.03 USD
RAIDER
GOLD PLATE
76.39 USD
RAIDER
SAWED OFF
DESERT DIGITAL
0.06 USD
TRIUMPH
GOLD PLATE
0.50 USD
TRIUMPH
DP28
SILVER PLATE
0.88 USD
RAIDER
MICRO UZI
DESERT DIGITAL
0.16 USD
EQUINOX
TRIFECTA
1.07 USD
TRIUMPH
TOMMY GUN
TURQUOISE DELIGTH
8.99 USD
RAIDER
SILVER PLATE
0.64 USD
EQUINOX
UMP9
SILVER PLATE
4.76 USD
EQUINOX
GLORY
25.73 USD
TRIUMPH
RUGGED (ORANGE)
0.69 USD
TRIUMPH
VECTOR
SILVER PLATE
8.76 USD
RAIDER
AKM
GOLD PLATE
62.90 USD
EQUINOX
GLORY
98.68 USD
TRIUMPH
RUGGED (ORNAGE)
1.79 USD
TRIUMPH
GROZA
GOLD PLATE
4.78 USD
EQUINOX
M16A4
SHARK BITE
35.04 USD
EQUINOX
RUGGED (BEIGE)
0.04 USD
RAIDER
TURQUOISE DELIGHT
70.16 USD
RAIDER
M416
RUGGED (ORANGE)
3.04 USD
TRIUMPH
DESERT DIGITAL
19.69 USD
TRIUMPH
SCAR-L
RUGGED (ORANGE)
1.43 USD
TRIUMPH
SILVER PLATE
39.53 USD
RAIDER
TRIFECTA
26.50 USD
TRIUMPH
AWM
GOLD PLATE
10.73 USD
EQUINOX
JUNGLE DIGITAL
5.92 USD
RAIDER
KAR98K
SHARK BITE
94.23 USD
EQUINOX
RUGGED (BEIGE)
0.17 USD
RAIDER
RUGGED (ORANGE)
1.07 USD
TRIUMPH
TURQUOISE DELIGHT
90.16 USD
RAIDER
DESERT DELIGHT
6.16 USD
TRIUMPH
MINI14
DESERT DIGITAL
2.42 USD
TRIUMPH
SKS
RUGGED (BEIGE)
0.03 USD
RAIDER
JUNGLE DIGITAL
10.42 USD
RAIDER
GOLD PLATE
32.11 USD
TRIUMPH
WIN94
DESERT DIGITAL
0.08 USD
EQUINOX
GOLD PLATE
0.76 USD
TRIUMPH
P18C
DESERT DIGITAL
0.07 USD
EQUINOX
JUNGLE DIGITAL
0.25 USD
RAIDER
P1911
TURQUOISE DELIGHT
6.40 USD
RAIDER
P92
DESERT DIGITAL
0.17 USD
EQUINOX
TRIFECTA
0.43 USD
TRIUMPH
R1895
SILVER PLATE
0.11 USD
RAIDER
R45
DESERT DIGITAL
0.06 USD
TRIUMPH
The pricing is the subject to the official STEAM community trading page as on 10th of June 2018.
PUBG has always attracted us with different strategies, sometimes with maps and sometimes with realistic gameplay. According to my view, PUBG is keen to make gameplay more and more realistic with, evident from the recent updates and games and is ready to recognize the players who are helping PUBG to get over bugs and promoting it.