Scrivener is one of the best writing websites for writing long text. But as you know there are lots of Scrivener alternatives are also available in the market.
The Scrivener website was established for keeping the user's requirements in mind that makes it a user-friendly website. It is a platform to produce, edit, and organize your documents online. Thus, it helps in writing and maintaining records of your document in a much easier way. It has an ample amount of tools and options for writing and revising the document. 
The best part is that it comes with an inbuilt collection of different varieties of templates. It is accessible on almost all operating systems such as Mac, Windows, and iOS. It also provides the ability to edit multiple documents at once at all platforms. But it is also a paid website that brings its alternatives to come at its place. It also, doesn't provide native collaboration features to its users. 
So, there are many apps and sites like Scrivener out there which can be a great Scrivener alternative. Now, let's take a look at some of the Scrivener alternatives. 
List of Best Scrivener Alternatives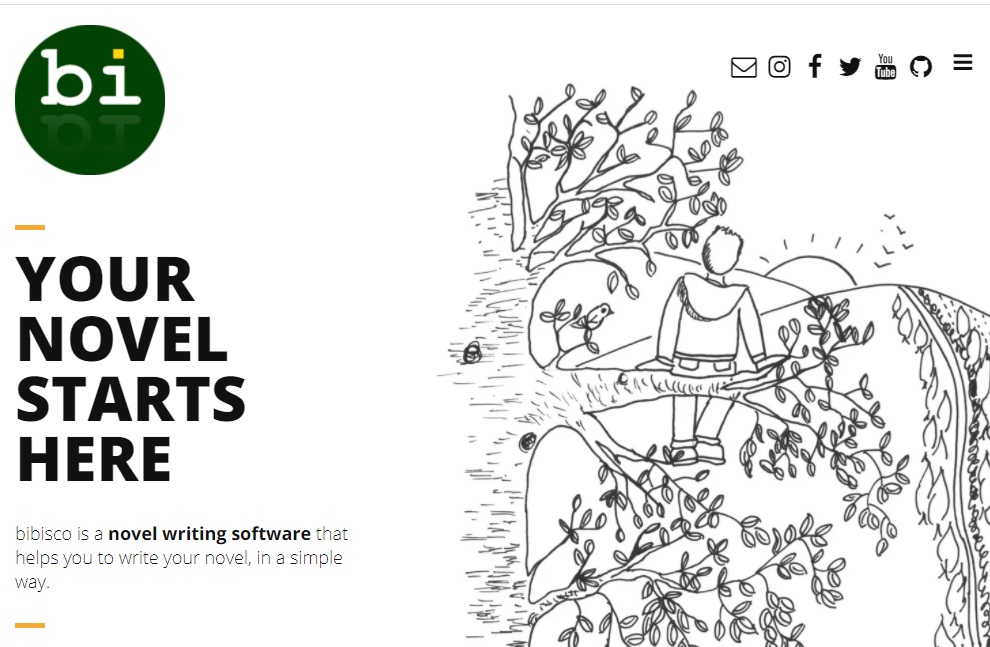 Bibisco is a software for writing fictional stories and is one of the best Scrivener alternatives. It has a free version and a paid version too. The free version of this fiction writing website can assist you to write lengthy texts in the form of stories and novels. It also has the strength to create chapters and scenes that are suitable for story writing. It allows the users to create unlimited numbers of projects and provides storage for all the documents.
Advantage:
Bibisco has a free version of the software. It comes with all the necessary tools and options to create a document for long text.

The users have the choice to interpret different sections of the book and word counts of the text. So, this software is a good choice for writers.

It can also help in exporting the text as pdf or .doc file.
Disadvantage:
Many advanced features are not included in the free version of this software. For example, the timeline function.

It doesn't have a mobile application.

You don't get the ability to dock the program. It can only run from its folder and the base program can't be moved anywhere else.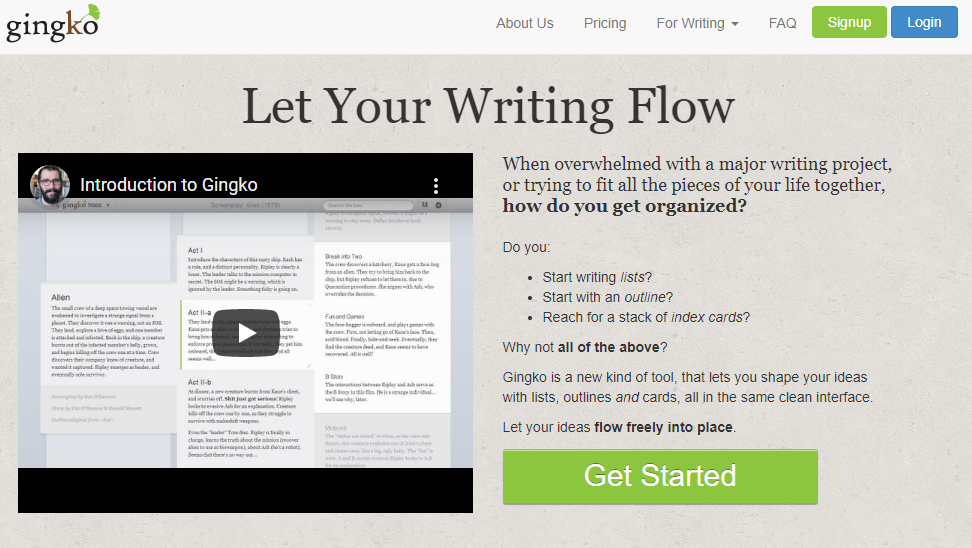 Unlike, other text editors this editor can organize the text into a table form. GingkoApp is one of the best Scrivener substitute. It organizes the text in the form of trees. It gives a base column in which cards can be added. Here, each card can take as many words as you want. Just enter the text, click to save it, and then you can drag and drop the cards to order or re-order them as you like. What makes the application preferable is that all these options are provided for free.
Advantage:
GingkoApp is a great choice for collaborative assignments. The writer can assign the editing link to anyone. So, that they can access the document from any location with their device.

It is a better option than editing on a file on the same server.

It is a free platform for writing long texts with an option to produce several documents.
Disadvantage:
The writing and editing area of the GingkoApp is small due to which it makes it difficult to handle long texts.

It doesn't allow managing your documents on your device.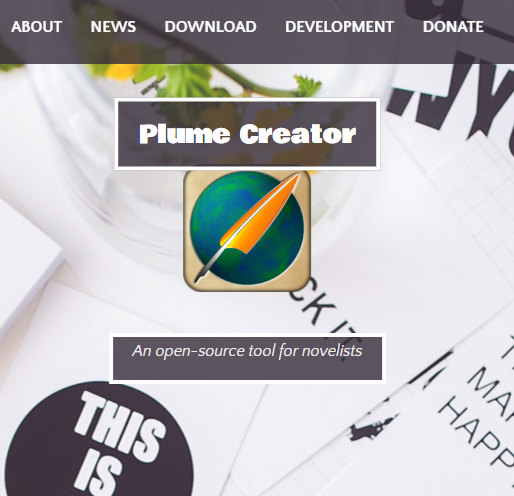 Plume Creator is a free online text editing tool. It gives you the fundamental options and features to create a document and write stories and novels featuring designated characters and scenes. The main benefit of using it is that this editor allows you to preview your manuscript before sending it to anyone. 
Advantage:
Plume Creator is one of the best Scrivener alternatives for Windows and Linux.

It is a user-friendly website.

It is free software available for writing online text.
Disadvantage:
It doesn't have a good number of features and tools for professional writing.

Its usage is a bit complicated for new users.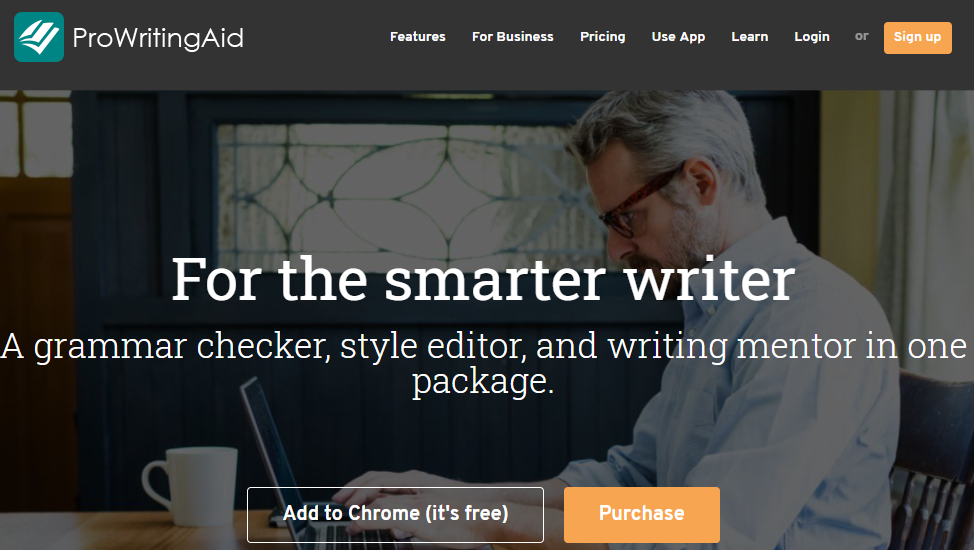 ProWritingAid Pros is one of t scrivener alternatives for writing stories and novels. But it has a much more radical option that can be used on almost all devices. It comes with an in-built grammar checker for word processer. This grammar checker comes as a desktop application with no word limit. It works as a writing coach that can give you feedback and suggestions on everything and anything.
Advantage:
ProWritingAid Pros can be accessed with all operating systems such as Windows, Mac, and Linux.

It is a straightforward and simple application used for writing long texts.
Disadvantage:
It is a paid application. So, you need to purchase a premium package that allows you to reach different tools.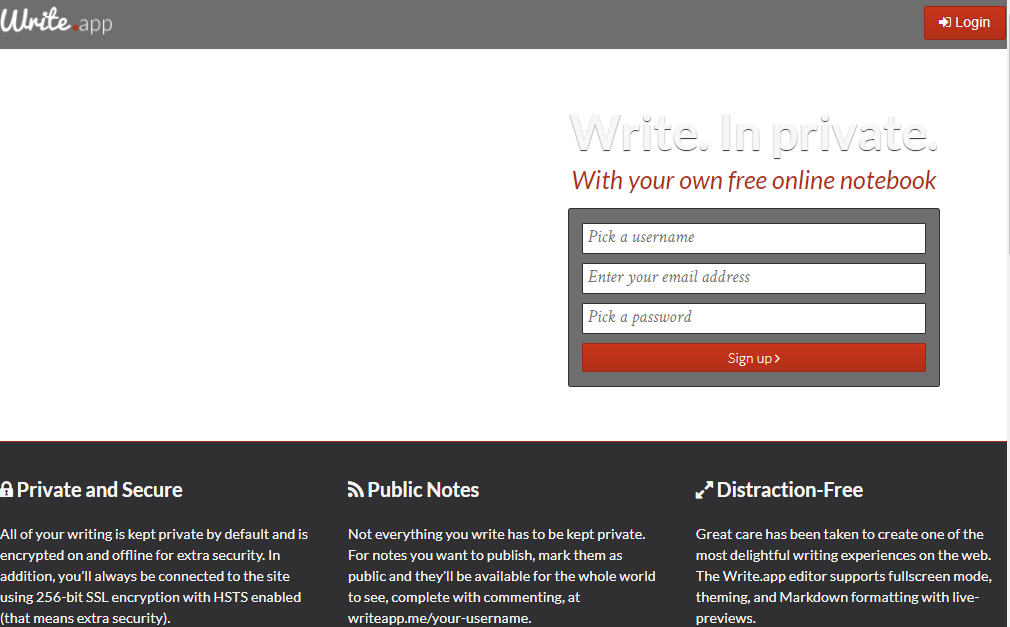 Write! App is a distraction-free writing platform. It comes with a focus mode that blocks all notifications, pop-ups on your device, and applications from the website. It makes sure that nothing can distract the user from writing their piece of text. Also, it allows you to collaborate with other people by sharing the link of the document. 
Advantage:
Write! The app works across almost all operating systems such as  Windows, Mac, or Linux.

It comes with a lifetime package and there are special offers and discounts for students.
Disadvantage:
It's not a free tool for online writing.

It cannot be accessed through a mobile phone or tablet.

It doesn't provide the same level of export as Scrivener does.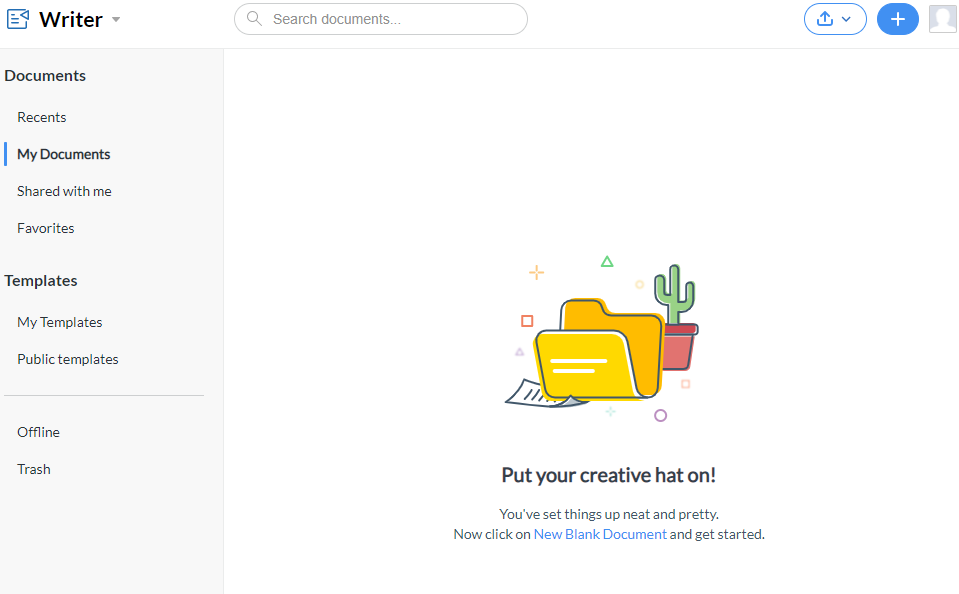 Zoho Writer is one of the best word processors available in the market. It provides a lot of user-friendly keyboard shortcuts which are common among the writers. Also, it provides you with templates that are available for different purposes. It is very simple and easily manageable for new users. The main part is that it is available for free which makes it one of the most liked tools for editing text.
Advantage:
Zoho writer is a free-platform for writing.

It can share files and invite anyone to collaborate with the help of the invitation link.

It is one of the best Scrivener alternatives for android and IOS.
Disadvantage:
The customer support system functions very slowly which is the main downside of using it for editing text.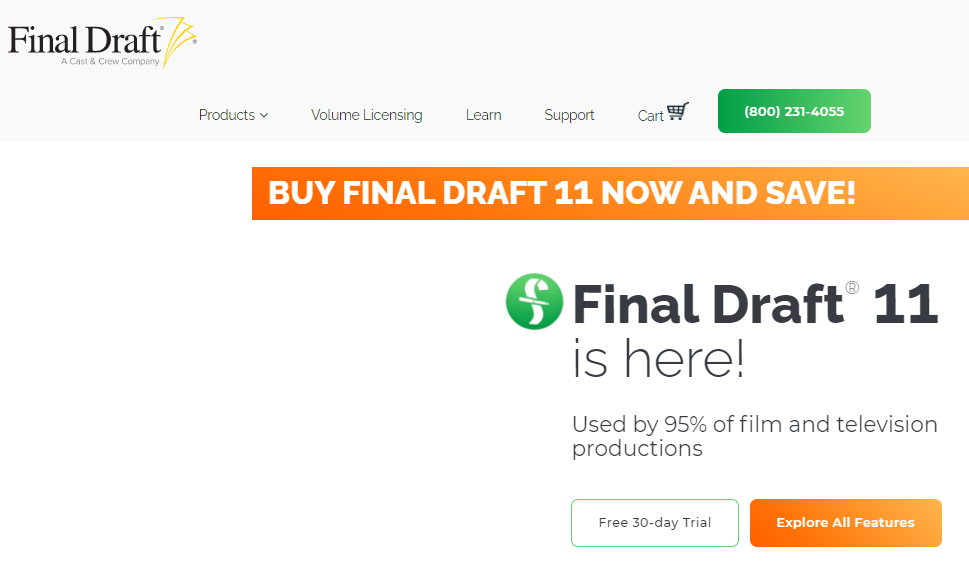 Final Draft is designed to focus more on plays and screenwriting other than blogs and essays. It is a paid online writing tool. It is a great platform for performing group projects. It also provides us with the ability to edit our documents for all the users at the same time.
Advantage:
Final Draft can be accessed from most of the devices such as Windows, Mac, and Linux.

There are templates for screenplays, novels, and movie scripts.
Disadvantage:
It is a costly tool for text editing.

It doesn't provide a distraction-free writing environment.

Also, it doesn't have an active customer support system.
Final Words
Undoubtedly, Scrivener has been an excellent tool where users can tackle their writing projects. But it's not available for free after the trial period. Scrivener is not a complete package. Due to which there are so many Scrivener alternatives out there. The best part about the Scrivener alternatives is that some alternative are free and some have some extra features too.