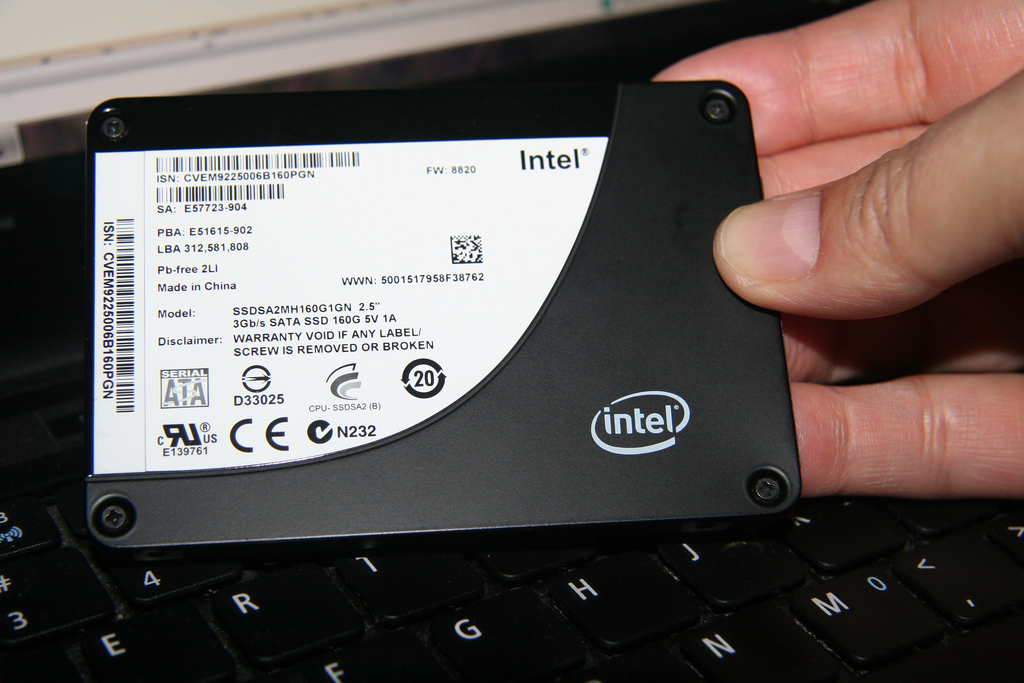 With the increase in technology, there has been a tremendous increase in data size. With that, there is need to increase data transfer speed. The traditional hard disk does not support a very high data reading and writing speed that is needed for many tasks like video editing and animation.
Solid State Drive is the newer technology that allows a much higher data speed than the old one. But users need to do SSD health check regularly in order to ensure proper data speed and security. For that, there are many SSD health check software available online that allow you to do it automatically.
Best SSD Health Check Tester Tools | Intel SSD ToolBox
SSD not only help in faster data transfer speed but it also makes the boot process much faster. Resource demanding software also works faster. The SSD health check tools scan the drive for any problems and used for enhancing hardware performance.
Here we bring you the list of best SSD Health Check Tools that are available online and you can use them with ease.
How To Check SSD Health
As SSD uses flash memory it is important to regularly check for any errors so that it works for a long time. For SSD check you need to have a software depending on your system. Whether you use a Windows, Mac or Linux Operating system there are tools available for all platforms.
It will run few tests to check the current status of your SSD and will also tell any issues with the disk. Here are the few tools with a detailed review.
1. CrystalDisk Info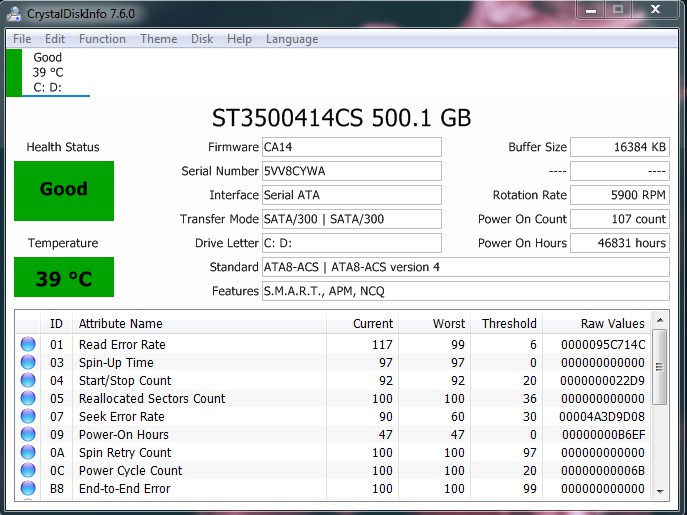 If you are looking for SSD check then CrystalDiskMark is one of the best options you can find. It shows you all the available information about your hard disk. You get detailed information matrix including Firmware, Serial Number, Partitions, Features etc.
It also shows you the current temperature of the drive. You can monitor the SSD check in real time with the help of this tool. Not only SSD but this tool works with all type of hard drives. It contains different functions like Auto Refresh, Hide Serial Number etc. With its alert feature, you get will get notification of any error on your PC.
Platform: Windows
2. Samsung SSD Magician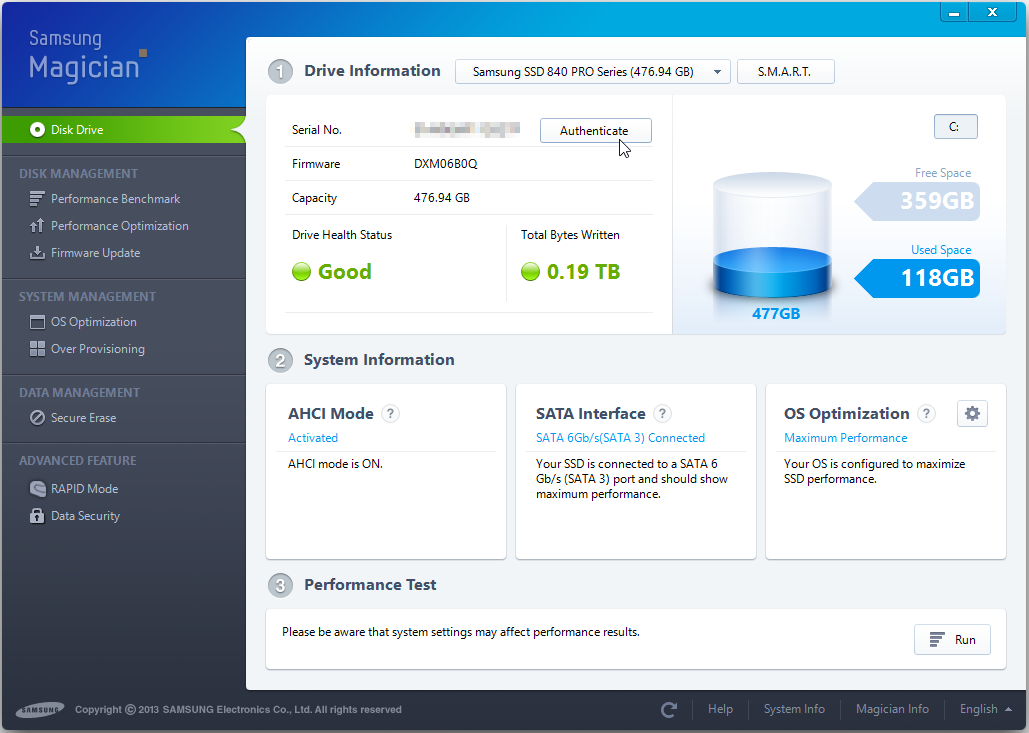 If you have an SSD but Samsung then it is a must-have tool. Samsung SSD Magician cannot be used for the drive of other manufacturers. This tool shows all the relevant information about the drive. Also, the software shows you the system information.
The tool offers features that you can use for SSD check and optimization. It can be used to manage the system performance and enhance it. One of the interesting features of this software is the benchmark function. In case any software updates or firmware updates are present it will notify you. In addition to this, the software has a simple user interface that makes it user-friendly.
Platform: Windows
3. Intel SSD Toolbox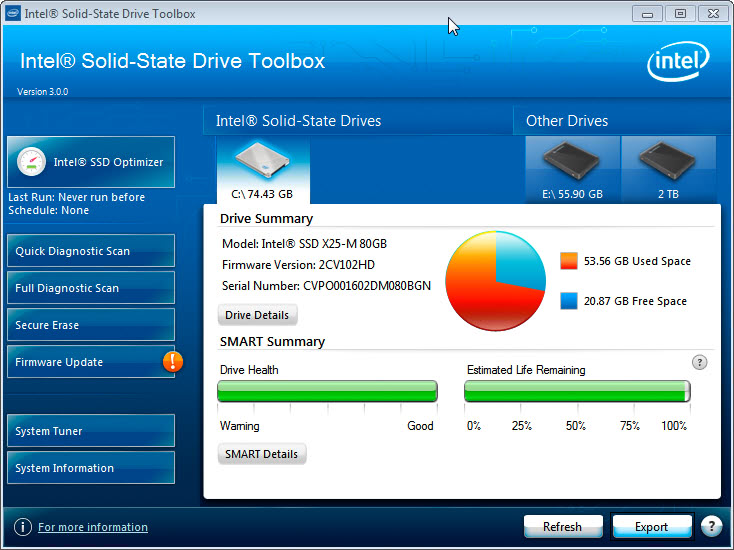 Intel Solid State Drive Toolbox is an easy to use tool that allows the user to monitor the SSD check. In case of any issue with your disk, you can see the details about it. The software also tells you the estimated drive life remaining. You can run a quick or complete diagnostic with it to test the current status of the drive.
You can use its different functions to tune the system for best performance. With its secure erase feature the user can delete files safely so that it cannot be recovered. It is a full feature SSD health check tool that is compatible with almost all the brands.
Platform: Windows, Mac, Linux
4. SSD Life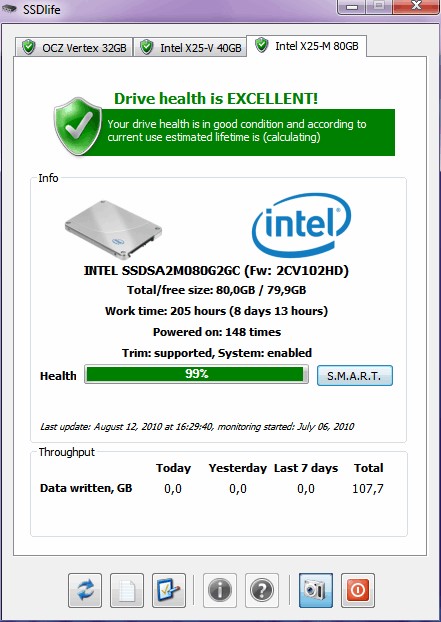 If you in search for a simple yet efficient SSD health check tool then this is one of the best tools you can use. It is a tool specially developed for solid state drives and is compatible with all SSDs. You can check the remaining lifespan of your disk with the help of this tool.
It also shows you other necessary information about your system so that you know any issue that occurs. The compatibility is high with the support of all the manufacturers like Kingston, WD, Seagate, Samsung etc. It is a paid software but the trial version can be downloaded from the link given here.
Platform: Windows
5. CrystalDiskMark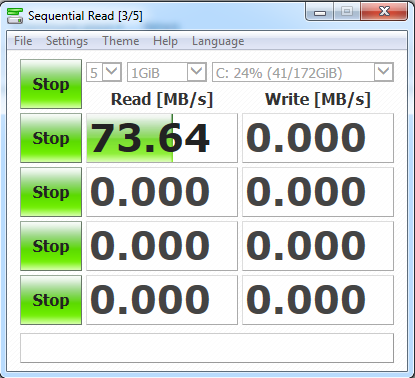 CrystalDiskMark is a basic tool for optimizing your SSD performance. It runs the diagnostic to check for any error and status of the disk. It measures the performance by calculating the read and write speed on the disk. It runs various tests to measure the system performance. Overall when it comes to performance optimisation, the tool is very useful.
Platform: Windows
Final Words:
Above are the 5 best SSD health check tools you can use now. Each one of the options presented here is completely capable and allow the user to maintain a secure data disk. As SSD is faster but the risk of failure and data loss is also higher. Hence the need for such tool which keeps an eye on the hardware health is also high.