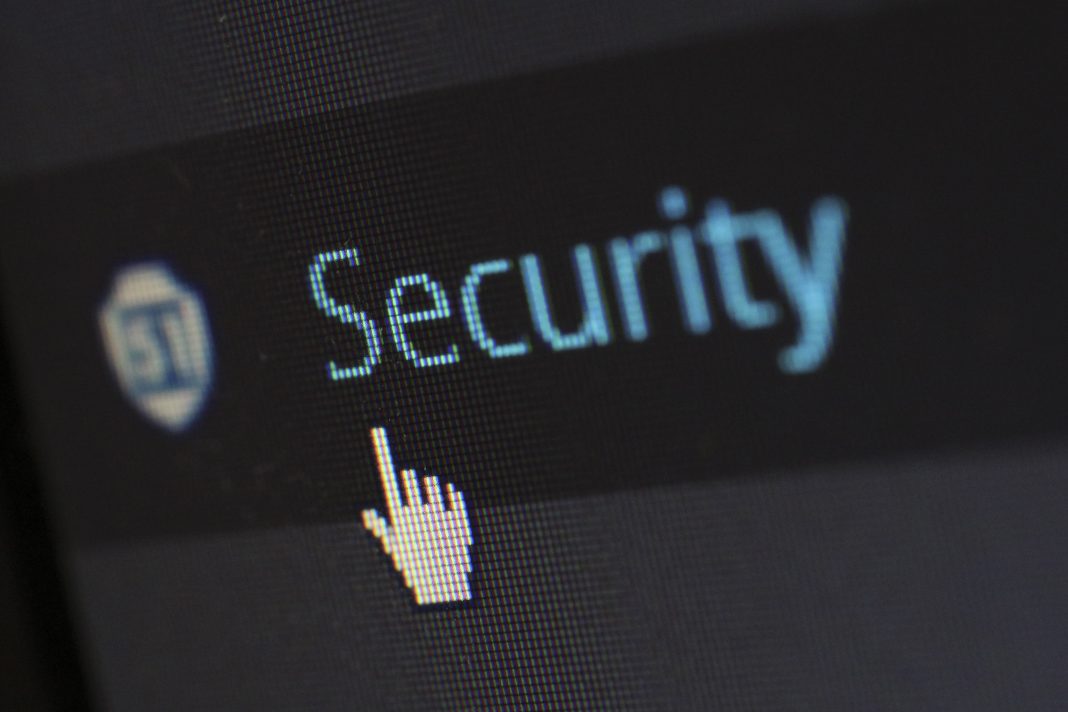 Are you working from home as a consequence of the ongoing COVID-19 pandemic? If so, are you a Mac user that works with an iMac, MacBook Pro, or MacBook Air?
January  2013 to July 2020 statistics shows that, while Windows is the most popular operating system by far, MacOS is gaining traction. January 2013 figures show that Microsoft Windows runs 90.96% of all desktop and laptop operating systems. macOS runs 7.95% of all computer operating systems (apart from mobile devices). While, the remaining 1% is made up of Linux, ChromeOS, and other operating systems. 
July 2020 numbers indicate that Windows runs 77.68% of all computers, macOS runs 17.76% of all computers and operating systems like Linux and ChromeOS power the rest.
For the purposes of this discussion, let's assume you are working from home, using a MacBook Pro. 
It is essential to note that it is equally important to secure your MacBook and all of its data. Most Mac users are still of the opinion that only Windows users have to be vigilant because of the high numbers of viruses, worms, trojans, and other malware that are designed to target Windows-based computers. Even though statistics show that the majority of cyber breaches are windows-based, February 2020 numbers quoted by Sara Morrison of vox.com show that there was a 400% rise in macOS devices between 2018 and 2019.
Therefore, the question that begs is how do you protect both your laptop and accompanying data from a cyber-attack?  
By way of answering this question, here are five tips plus relevant Mac tools that can help improve your data security: 
Secure your Internet traffic
Using an unencrypted Internet connection exposes your IP address, browsing history, and online activity to online spies, hackers, or malicious third-parties. 
This can, and probably will expose you to cyberattacks from hackers and the subsequent loss of your sensitive and personal data. 
The simplest and most effective solution to this challenge is to install and configure a Mac VPN, redirecting all of your Internet traffic into an encrypted tunnel and protecting your data such as online banking transactions from prying eyes.
Clean out your Mac's junk files 
The Mac Operating System (OS) has the continuity that Windows has never had. David Gewirtz in his article titled, "Windows, Mac, or Linux? We compare the pros and cons of these computing platforms," notes that many aspects of the MacOS are the same as they were 35 years ago. 
The MacOS has also suffered far fewer malware attacks than windows. However, there has been an increment in the number of malware variants that have targeted the MacOS, many with the sole aim of stealing the contents of a hot cryptocurrency wallet. 
Additionally, consistent use over time results in the collection of system junk, malware, and unwanted apps. 
This has the unfortunate effect of slowing down your Mac, consuming space, especially if you only have a 128GB SSD on your Mac, and reducing operating efficiencies and power. 
Therefore, it stands to reason that it is a good idea to utilize an app like CleanMyMac X to remove unwanted files, apps, and hidden files to free up disc space and improve performance. 
Track network connections 
Have you ever wondered which macOS apps are accessing your network without your knowledge or permission? Your MacBook could easily be infected by malware, and you won't even know it. 
The solution to this challenge is to install a network monitoring solution like Little Snitch. Its primary function is to monitor all network activity between your Mac and the Internet. It monitors specific network ports, writes activity logs, and alerts you to any potentially unwanted network activity. 
In this way, you can monitor and adjust your network permissions. And should a virus get onto your laptop, this app will monitor and track all network activity should the virus decide to "phone home" by sending your data to the virus's originator.
Smart password management 
2018 statistics show that over 50% of all netizens use the same passwords for their home and work accounts. Google conducted a similar survey in 2019 and discovered that 65% or all online users have the same password for, many if not all, of their online accounts. 
Consequently, it is perhaps not surprising that 4.1 billion records were hacked by data breaches in the first six months of 2019. Even more frightening is that fact that the 2018 Verizon Data Breach Incident Report stated that "compromised passwords are responsible for 81% of hacking-related breaches."
Therefore, while it makes sense to use unique, strong passwords for all of your online accounts, it is equally challenging to remember all these passwords. 
Enter the password manager: 
Password managers like 1Password are designed to create and store all of the passwords for the online accounts that you have. These passwords are protected by a master password, the only password that you need to remember. Succinctly stated, 1Password replaces all of the unique login passwords with the "Master Password." Not only does this app guarantee that you don't need to remember multiple passwords, but it also plays its part in keeping all of your online accounts secure.
Lock down your system to prevent attacks by rootkits and malware
Malware, especially ransomware, commonly needs access to the system files in order to run and install. 
What is ransomware? 
Glenn Fleishman of Macworld.com provides us with the answer: 
"Ransomware overwrites your documents with encrypted versions, and the attackers demand payment, typically in Bitcoin, to release a decryption key."
Therefore, you do not want to run the risk of letting malware loose on your Mac's files. 
The inferred question is, how do you prevent third-party apps from running on your macOS? 
In summary, you lock down your system and network using an app such as Little Flocker. It is designed to monitor every time an app tries to open, write, or execute any folder and any file within the folder. It has a built-in set of rules that allows you to set up which apps to recognize and for what length of time each app should be allowed to run. Thus, if your macOS attempts to execute a file that Little Flocker does not recognize, the OS won't be allowed to execute the file.
Final thoughts 
It is clear from the discussion highlighted above that, as a Mac user, you must prioritize both device and online data protection and privacy. The consequences of ignoring the need to encrypt your online activity with tools mentioned above, could be dire in that you could end up as a victim of identity theft.
Thus, it is essential to study and implement the list of data protection and privacy tools highlighted above to ensure that your personal data, as well as your online privacy, is protected at all times while working on your MacBook Pro.