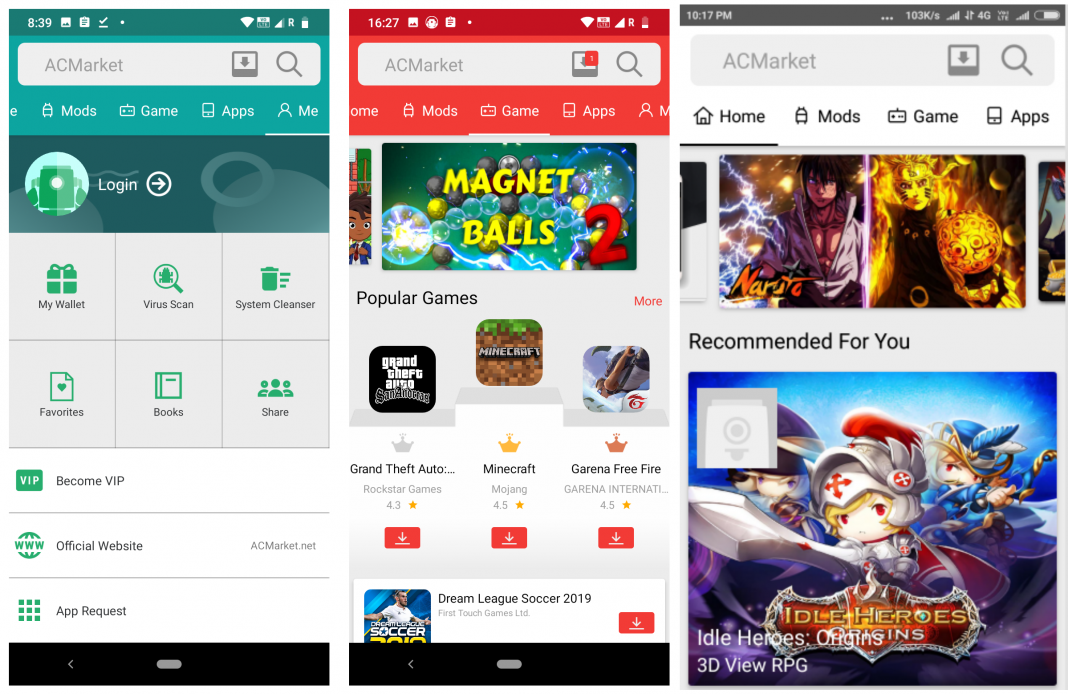 For Android users, the Google Play Store is a one-stop-shop for Android apps and games, and there are plenty to choose from. But you can't always download the app you want, and there could be any number of reasons for that – it may be available in your region, or even in your country for a start. Whatever the reason, it is irritating when you can't download what you want
Getting past that, there is also the fact that many apps have to be paid for and they are not always cheap. While there are plenty of free ones, many have in-app purchases that can be quite expensive and others only allow you to use the app for so long before requiring you to upgrade to a paid version.
Until now, for an Android user to get any sort of modified app or game on their mobile device, they would have needed to go through a process called 'rooting'. While this did allow the use of unofficial content, it was a risky process and could result in the device becoming unusable at worst an, at best, open to all sorts of malicious threats. There is no longer any need for that because there are now ways to get unofficial content without having to do this, and there are ways to get around app restrictions. How? By using an alternative to the official app store.
Top Five Play Store Alternatives:
There are now a number of alternatives to the official store,  some of which even offer paid apps and modified apps completely free. In a minute, we will tell you all about the ones we consider to be the best alternatives, but first, you need to ready your device to take unofficial and third-party apps:
Open your Android Settings app

Tap on the Security option

Enable the Unknown Sources option
If you don't do this, you will not be able to use third-party content on your device.
The Benefits of Alternative App Stores
Using an alternative rather than the official app store comes with several benefits:
More choice of apps

Forget regional or country-wide restrictions – all apps available

Premium apps free

Modified apps and games

Occasional discounts on paid apps

Try out new apps and games
Here's our pick of the five apps we consider to be the best alternatives to the official store:
Amazon App Store:
In the popularity stakes, the Amazon App Store is second only to the official Play store. It is the primary app store on the Fire devices and the Kindle and is user-friendly. It has no web interface and to get it on your Android device requires the download of the APK file. When you enter the app store, you find all the apps have been placed into categories, making it very easy for you to find what you want and, although you still have to pay for some apps, there is one paid app on offer every day for free. You do need a valid email address to sign in, and the interface is very similar to the early Play Store.
AppBrain:
AppBrain is one of the alternative app stores that offer top apps. How? Because the developers will allow AppBrain to offer their app free of charge for a set amount of time. In turn, AppBrain provides publicity for the app. It is available as both a mobile and a web interface and, when you install it, you will be asked if you want AppBrain tracking installed apps – this is so they can inform you of updates to the app, and the choice is entirely yours. How it differs from other similar apps is that, if you don't sign up to AppBrain, anytime you click on an app to download, you are redirected to the official Play Store. Sign up, and you get the benefits.  Apps can be filtered by category, and finding and downloading the app you want is very easy.
AC Market:
AC Market Store is a real alternative to the app store for those who don't want to pay for apps and who don't want to root their devices to get unofficial content. Offering thousands of Android apps for free, AC Market also includes a large selection of modified stock Android apps, such as WhatsApp++, YouTube++, Instagram+++ and more, along with games that have been tweaked and unlocked – popular ones include Pokémon Go and Minecraft PE. Downloading it requires you to install the APK on your device, but it is simple to use.
Aptoide:
Aptoide is a popular alternative because there is a much higher chance of getting awesome apps for free than there is with AppBrain.  The interface is clean and user-friendly and is available on mobile and as a web app. Do be aware that the paid apps may not always be authentic and may be ad-supported. The UX is designed to Google standards and offers an experience almost the same as that of the official store. Apps are categorized so you can easily find what you want, and Aptoide will also detect which apps you are running so it can offer updates when they become available.
Opera Mobile Store:
Most people have heard of the Opera web browser, but not everyone is aware that the browser also offers an app store.  The browser is the only way to access the store; there is no app to download and no APK to install so if you can't get the browser, you cant get the store. It has a huge app catalog and sees a significant amount of traffic every day, testifying to its popularity. You can browse the store from the Opera Mini browser, and downloading apps is as simple as tapping the Download button.
There are other alternatives to the official Play Store, but we think these are the very best on offer today. Without exception, all of them are safe and secure to use, and none of them will violate any security protocols on your mobile device.
Give them a go today and let us know which official app store alternative you prefer.