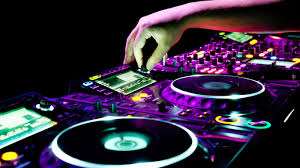 Hey!! Folks if you have reached till here then no doubt you are a music lover like all other billions of us. So talking about music there are loads of things to talk about from the scratch. But the most amazing thing about music is its like water, once you are into it, you get dissolved just like that. Music has been there for us like a decade now and every time something new is introduced into it, it gets much better. Here I am talking about how there are the great amount of different genres of music have been introduced and every day you get to notice some kind of refreshing facts about music.
So today we are going to talk about the most loved music genre which is EDM (Electronic Dance Music). If you are an EDM fan then you might be a dance lover too. Because once you are an EDM fan you are a dancer already. Talking about EDM many of us would have heard about it and some of us may have not. So just as a basic knowledge EDM is also known as club music where different types of electronic music are synchronized together to make a completely different dance tune. So enough of the information, I have prepared a list of top 50 best ever electronic dance music tracks till 2016. So let's have a look at the list below
Best Ever Electonic Dance Music Tracks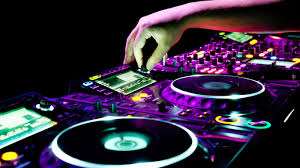 Something Just Like This – The ChainSmokers and Coldplay
Rockabye – Marie
It Ain't Me – Kygo X Salena Gomez
Stay- Zedd & Alessa Cara
Let Me lOve You – Justin Bieber
Paris – The ChainSmokers
The Chainsmokers – "Closer" ft. Halsey
Major Lazer & DJ Snake – "Lean On"
The Chainsmokers -"Don't Let Me Down" ft. Daya
Martin Garirx & Bebe Rehxa – "In The Name Of Love"
Calvin Harris – "This Is What You Came For"
DJ Snake ft. Justin Beiber – "Let Me Love You"
David Guetta – " Hey Mama" ft. Nicki Minaj, Bebe Rehxa
DJ Snake & Lil Jon -"Turn Down For What"
Alan Walker – " Faded"
Major Lazer – "Light It Up"
Martin Garrix ft. Usher – Don't Look Down
Daft Punk – "Digital Love"
Steve Angello & Laidback Luke ft. Robin S. – "Show Me Love"
Zedd ft. Foxes – "Clarity"
Disclosure ft. Sam Smith – "Latch"
OneRepublic vs. Alesso – "If I Lose Myself"
Rihanna ft. Calvin Harris – "We Found Love"
Kaskade – "Eyes"
David Guetta ft. Kelly Rowland – "When Love Takes Over"
Daft Punk – "Something About Us"
Alesso & Ingrosso ft. Ryan Tedder – "Calling (Lose My Mind)"
Avicii – "Fade Into Darkness"
Galantis – "Runaway (U&I)"
Alex Gaudino – "I'm in Love (I Wanna Do It)"
Calvin Harris – "Feel So Close"
Armin van Buuren ft. Laura V – "Drowning (Avicii Remix)"
Calvin Harris ft. Ellie Goulding – "I Need Your Love"
Galantis – "Gold Dust"
Seven Lions – "Days to Come"
Axwell – "Centre of the Universe"
Filo & Peri ft. Audrey Gallagher – "This Night (Dash Berlin Remix)"
Kaskade & Tiesto ft. Haley – "Only You"
Third Party vs. Cicada – "Feel"
Fedde Le Grand – "So Much Love"
Major Lazer ft. Wild Belle – "Be Together"
Duke Dumont – "The Giver (Reprise)"
Alison Wonderland – "I Want U"
Nadia Ali – "Rapture (Avicii Remix)"
Gareth Emery ft. Lucy Saunders – "Sanctuary"
Magnetic Man – "I Need Air"
DJ Snake – " Middle"
Avicci – " Levels"
David Guetta – "Would I Lie To You"
Martin Garrix – Animals
Alan Walker – " Sing Me To Sleep"
David Guetta -" Bang My Head" ft. Sia, Fetty Wap
The Cheatcodes – "Let Me Hold You"
Vicetone – "United We Dance"
Glantis – "No Money"
Tiësto ft. Sneaky Soundsystem – "I Will Be Here (Wolfgang Gartner Remix)"
So here as you can see I have given you the complete list of best EDM songs. As you can see mostly Calvin Harris, David Guetta, Tiesto, DJ Snake, Major Lazor, Axwell, Alesso and many other great DJ's have covered up the list. If you love TRANCE music too then don't forget to see Tomorrowland.