A web browser is the one of the basic need of the laptop or computer, and important. A Web browser is most used software also. So, We have to choose the best browser for our PC, which can work faster and responsive also. There are many browsers all over the internet for Linux user but we listed them and made this Top 10 Best Browser for Linux list for you. So, you don't have to download the unnecessary internet browser for Linux which made your work hard.
Top 10 Best Web Browser for Linux
All web browser in this list is totally free to download, install and use. You can use any of them they all are 100% genuine and secure. So, let's go:
 1. Google Chrome Or Chromium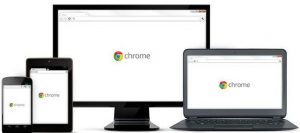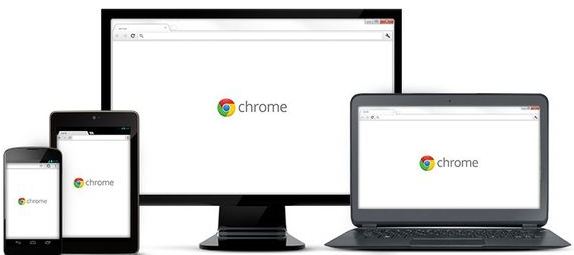 Google chrome or Chromium are like the brothers to each other. First of all let's talk about Chrome, there is no doubt that this browser is the best for any device. Chrome load a site faster than any other browser also it offers you a lot of customization, themes, extension also. Now Chromium is the same browser to Google chrome. Most of the properties and features are same as chrome. Chromium is now available in Linux distribution so installing chromium is easier.Tha basic difference in Chrome and Chromium is an open source of chromium.
2. FireFox For Linux
FireFox is also one of the most popular browsers. It is available for major operating systems like Windows, Mac, Android, and Linux. Since it came to market praise for its speed, add-ons, and other features also. FireFox also offers private browsing, spell checker, bookmarking and many other features also. Now Mozilla firefox also comes with Linux distribution and default web browser for Linux.
3. Opera for Linux
If you previous user of Opera on Windows then you also love this new Opera browser for Linux also. Opera has recently released a new version of Opera browser. This new version of opera may help to come back in the market because in this new version of Opera have a lot of hidden features. The feature like add-ons, torrent, you can access to your PC drives and much more.
4. Midori For Linux
Midori is an open source web browser and user interface of this browser is also very good. Midori is a lightweight and high-speed browser. Midori also offers a lot of feature like private windows, bookmark, speed dial, session management and extension are written in C. If you are a developer then this browser is the best place to work. Now Midori also the default browser in many Linux system.
5. QupZilla
QupZilla is also one of the best web browsers for Linux. This also takes less space in memory and load the site fast. If you are having less space in memory than this browser os the best alternate option. Same as chrome and firefox add-ons and extension are also available for this browser. QupZilla famous for its performance optimization, memory, and other factors.
6. Konqueror
Konqueror is the another one in this series. This is a multi-purpose browser, you can use it as the file manager or Browsing purpose. It can work both ways very fine. Konqueror is written and developed in C++ and available for Windows, Linux operating system. Konqueror also offers other features like manage search engine, open PDF, Word File and much more. This browser is very much advance as a file manager, because of its special plugins. Using the plugins you can use FTP, IMAP browsing, and ISO image viewer.
7. Web 
The Web is the not an original name of this browser, Epiphany is the real name and developed and written in C language. This browser is the part of the GNOME project and uses the guidelines for each stage of development. The Web have also some best features like inbuilt plugins of adobe flash player, bookmark etc. It is also fully integrated with GNOME network, Printer, and other GNOME parts.
8. Pale Moon
Pale Moon is similar to Mozilla firefox, overall look's and the interface is just same. Pale Moon based on Mozilla also developed in C/C++ open source code. It is an alternate to Mozilla on Linux.This browser focused on speed optimization features and auto-parallelization features, utilizes Microsoft C Compiler's speed optimization. Also, it removes unnecessary add-on features which are not required like, crash reporter, accessibility hardware features, and targets Windows Vista and later OS.
9. SwiftFox
In the list of Mozilla based browser SeiftFox is next one.This browser specially made for Linux and open source also.This is an optimize version of FireFox as the review said. The best part is it removes unnecessary features and focused on speed. As per the report, this browser increases the speed 1.7%. This is also the best browser for Linux.
10. Lynx
This is text based browser and runs on the terminal. If you are wondering why would anyone use lynx for browsing, this is only used when your browser is not working and you don't have high-speed internet connection. This browser only shows text from the site so it won't need a high-speed net for that. This browser developed in C and open sources also. It doesn't support java scripts, video, image, and any other multimedia format.
These are the best Linux web browsers also Open sources browser for Linux. If you have any other browser apart from these, please share with us through comment.