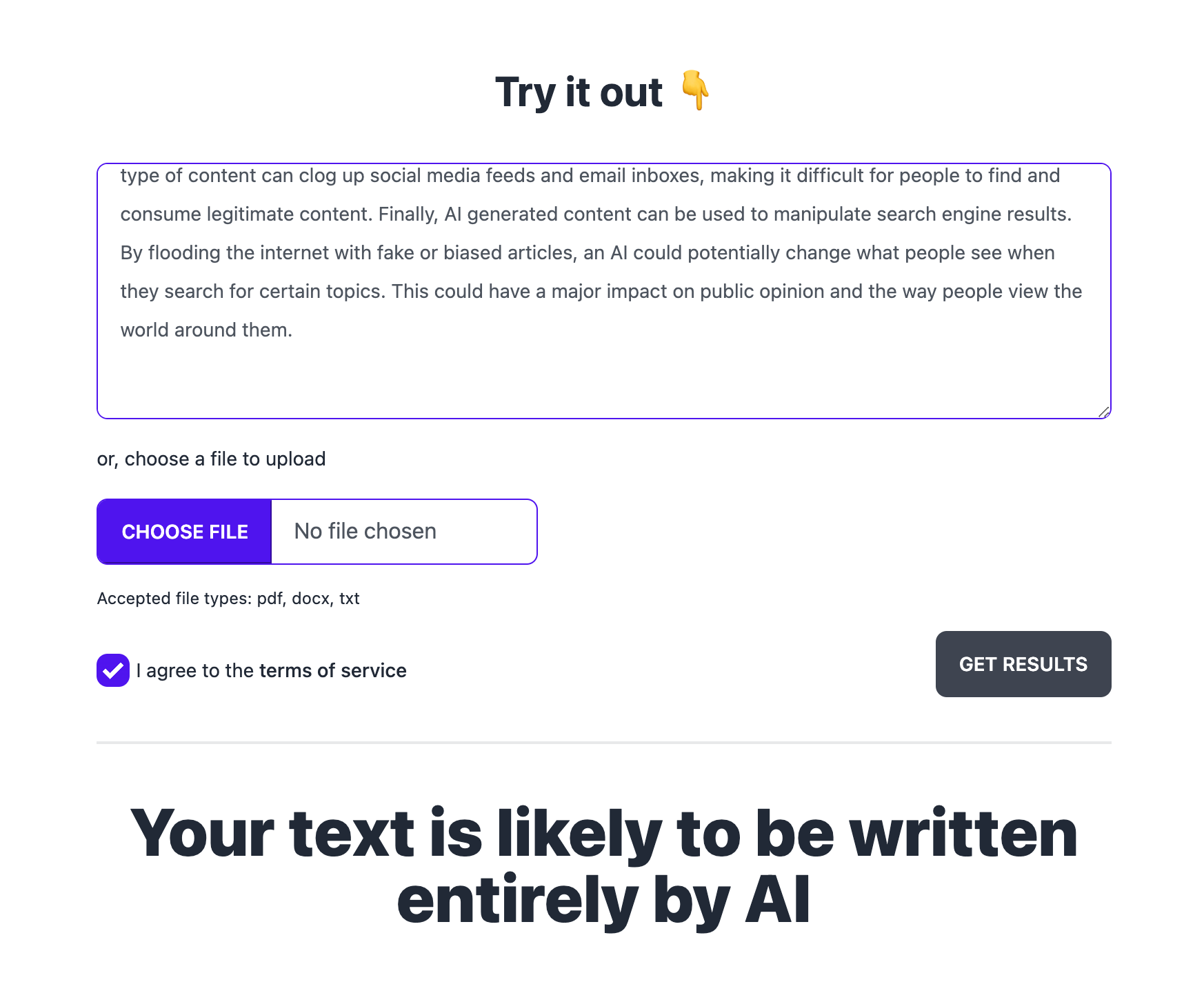 It is very important that you have the right tools to identify the AI-generated content. In this article we will discuss about the best AI content detection tools. So that you can make sure your content is original and not AI plagrised.
Why it is Important to detect AI generated content ?
It is very important to identify AI generated content for a lots of reasons. False or wrong information can be spread by AI generated content. If a news article created by AI looks like it is from a trusted news source, people can get fooled into believing this false information.
Artificially generated content can also be used to spam or create fraudulent content. This type of content can fill up social media feeds and email accounts, making it difficult to differentiate legitimate original content & fake content.
Top 5 Free AI Content Detector Tools
We have tested some of the available tools and listed here for you convenience. By these tools you can easily check whether a piece of content is generated by machine or human written.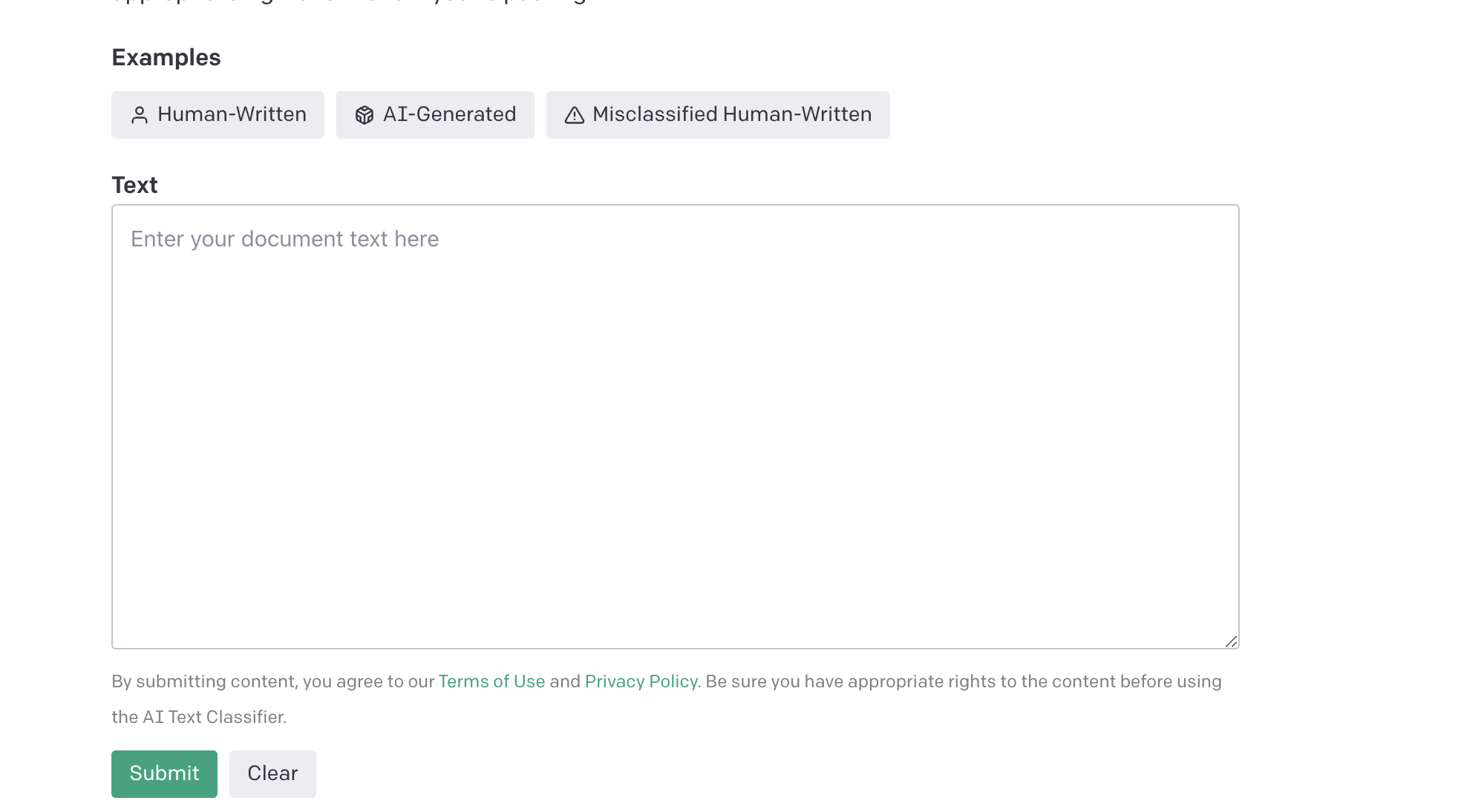 Open Ai itself released this tool to identify the fake content. AI Text Classifier is a fine tuned GPT model that predicts whether a text is generated by AI machine like chatGPT or human.
This tool is available for free, you can simply login on openAI and can check your content. There are certain limitation like minimum 1000 character is required and it can only detect the English content as of now.
You just need to put your content on the text box and hit the submit button, it will classify whether it is human written or AI generated.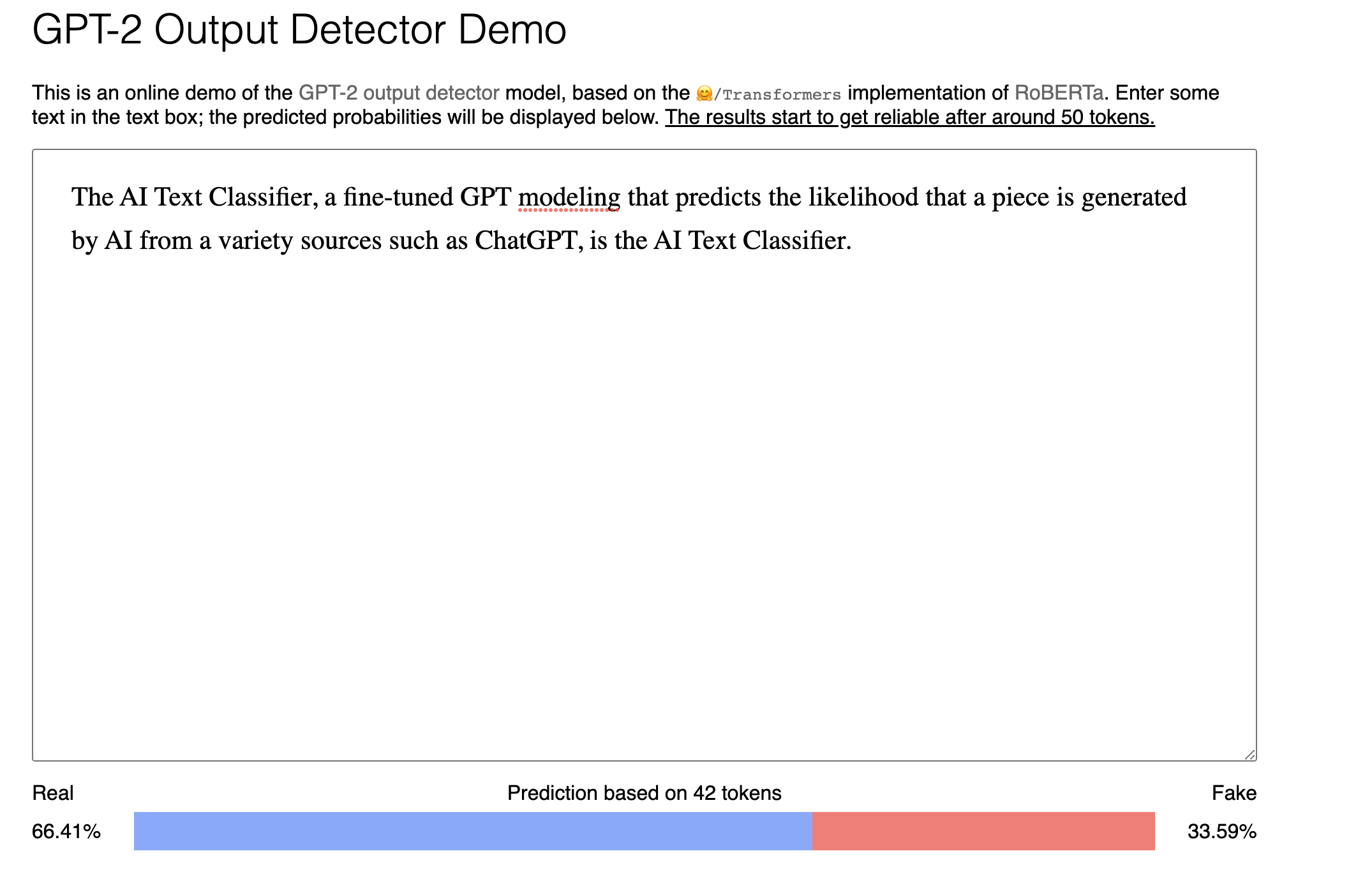 This is another free tool to detect AI plagiarised content. Basically this is GPT 2 based output detector demo fined tuned on RoBerta model. This tool may not be that accurate as it is based on old model and many new advanced model are released that can fool this tool.
The best part of this tool is it is very fast, you just need to put your content and it will predict whether it is fake or real within seconds.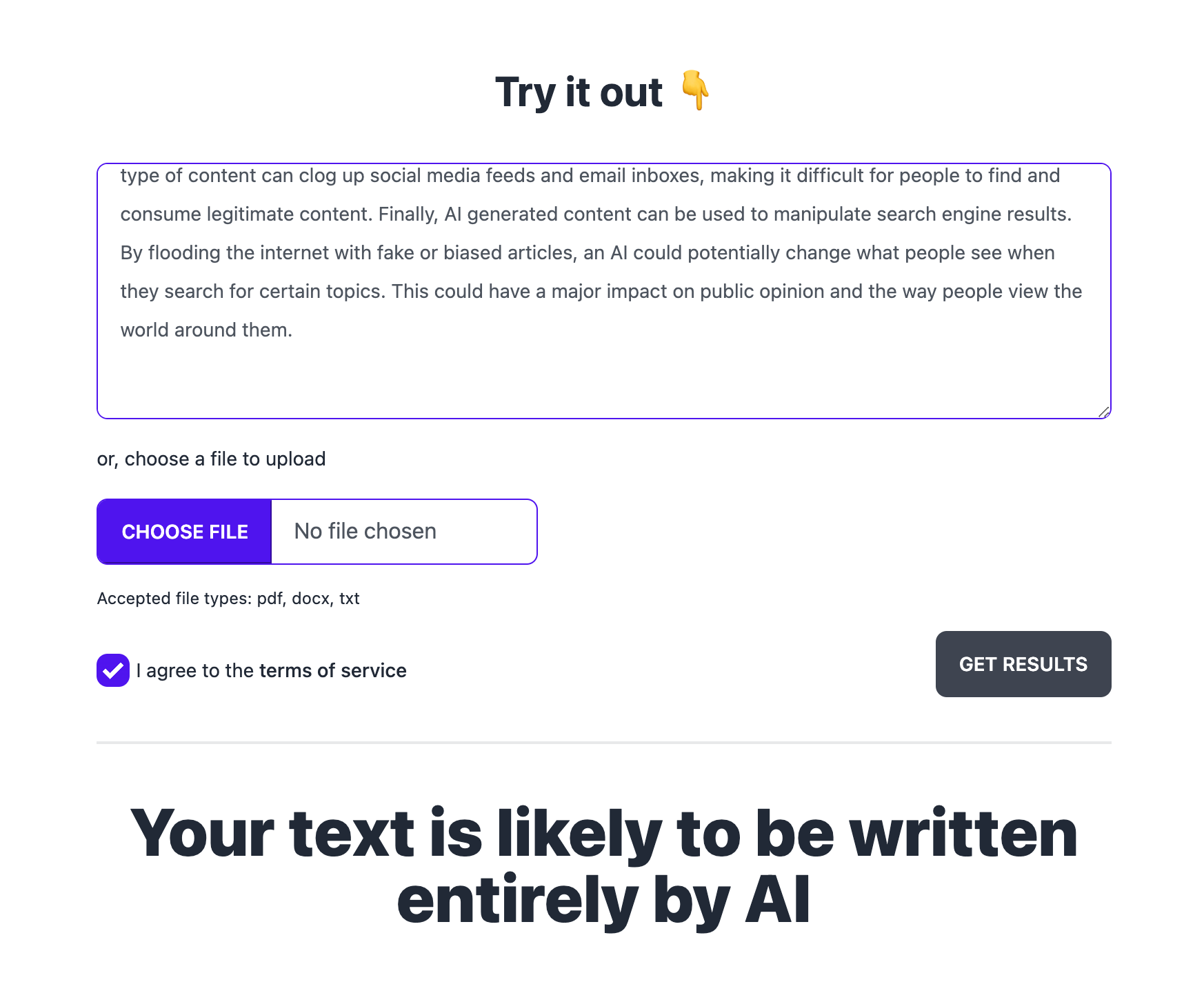 GPTzero recently released their AI content detector. It's a free tool and you can get the results instantly.
We tested the tool with the both AI generated content and human content and it gave almost accurate results.
This tool also give you option to upload pdf, docs or txt file to check the content.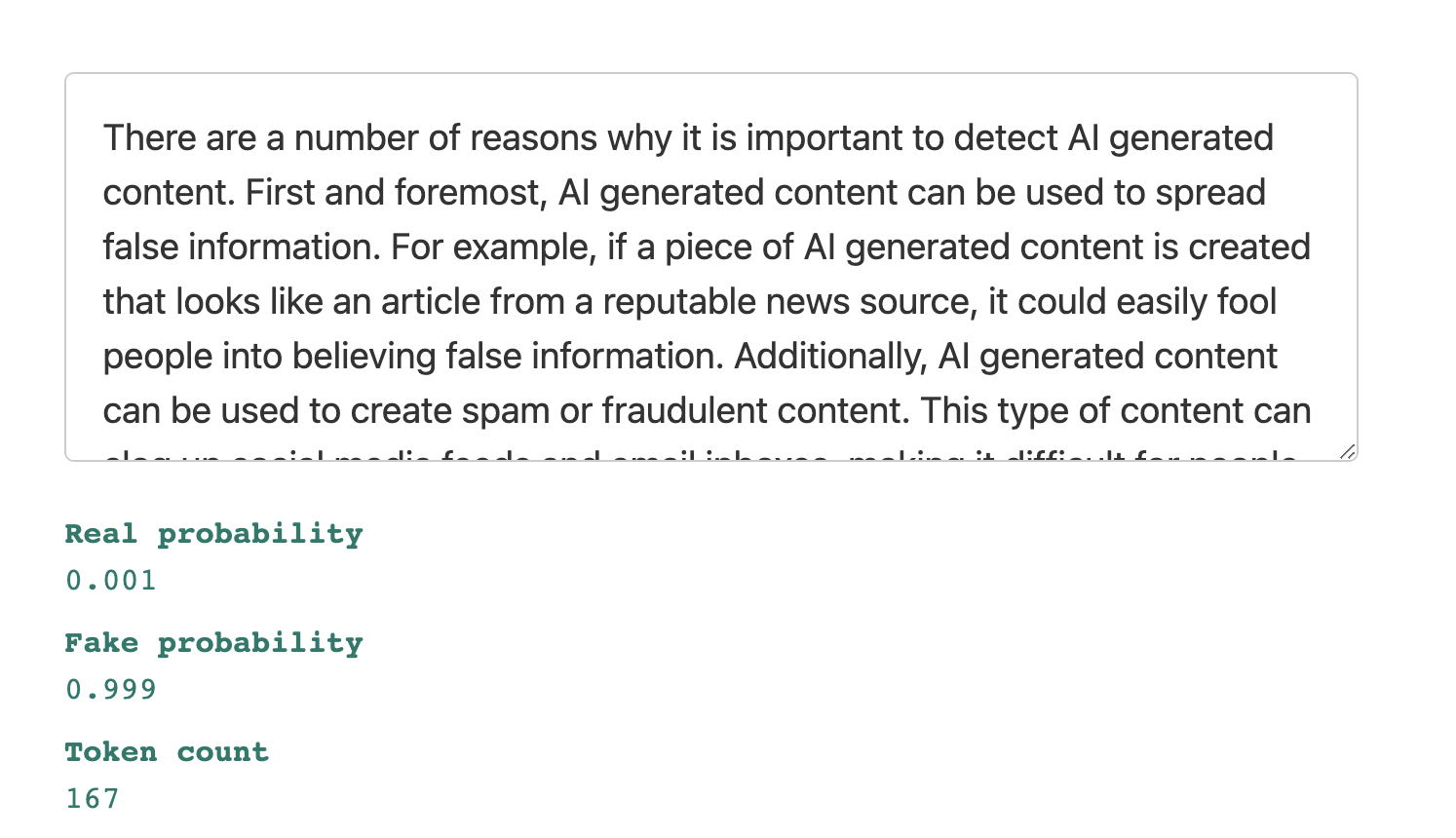 This Ai content detector tool by Sapling predicts the real or fake content with their probability. You just need to put your text in the box and boom it will show you the results.
Minimum 50 words are required to detect the content.
They are planning to release a most demanding feature for AI detector. It will highlight the plagiarised content in red. So one can check which part is AI generated and which one human written.
5. Content at Scale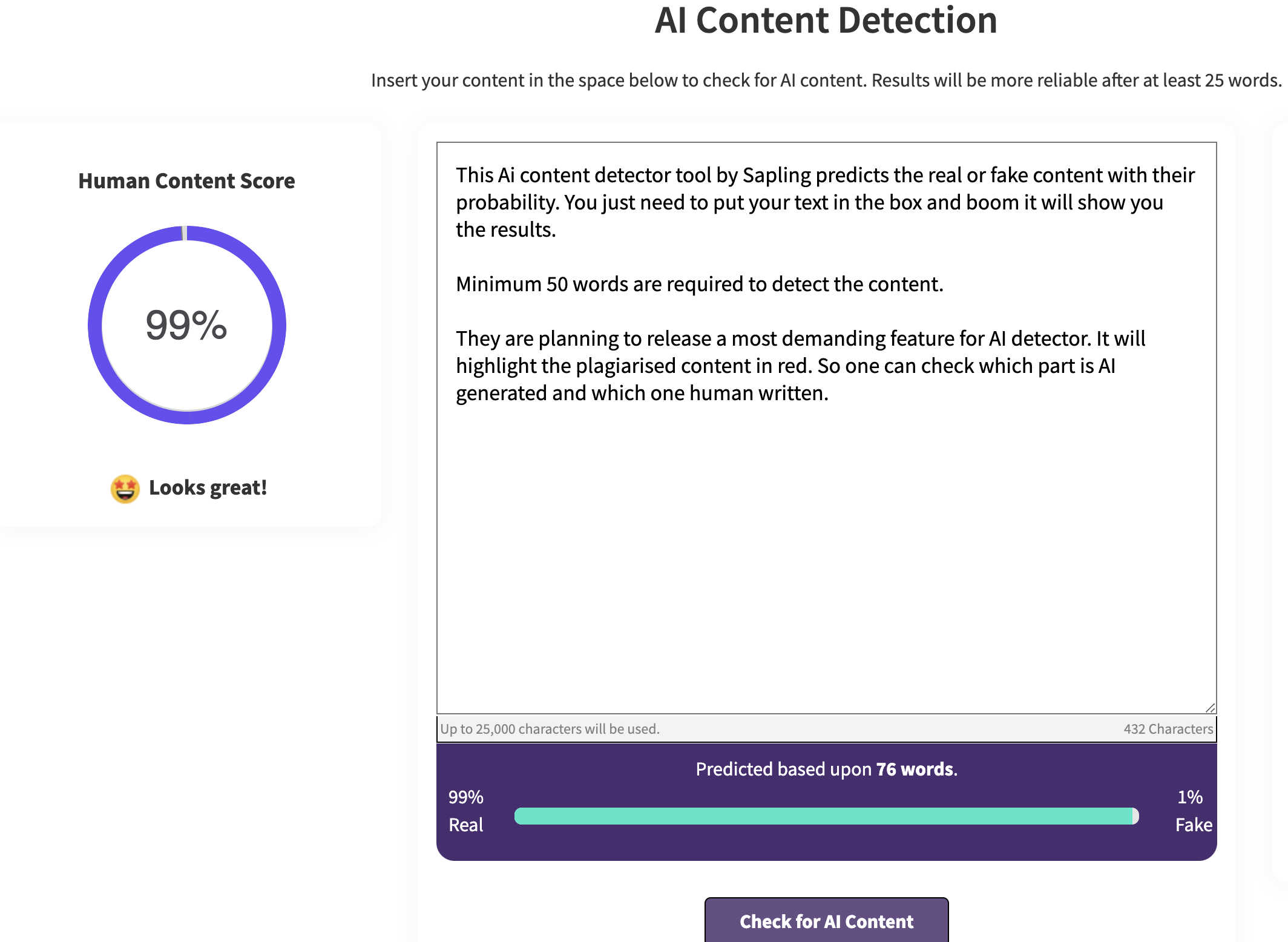 This is another free tool but it lacks accuracy and it is slow as compared to other tool. We tested multiple content and it is more likely to tell you that it is not human generated.
Conclusion
We have listed top 5 tools to detect the AI generated content so you can easily identify the fake and real content. As most of the tool needs upgrade and accuracy. If you have any other AI content detector tool in mind, let us know in comment.