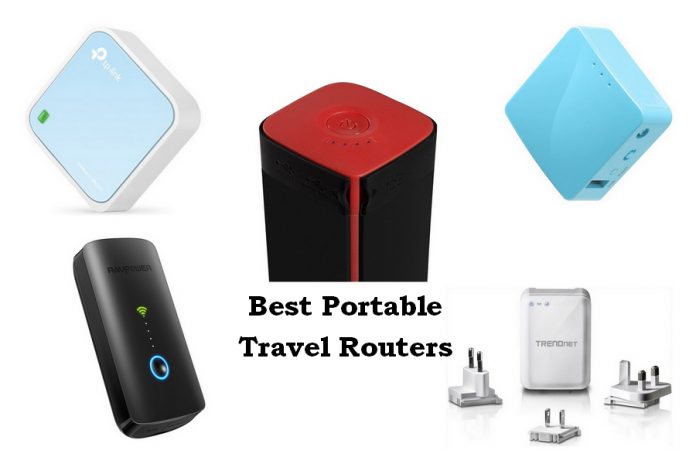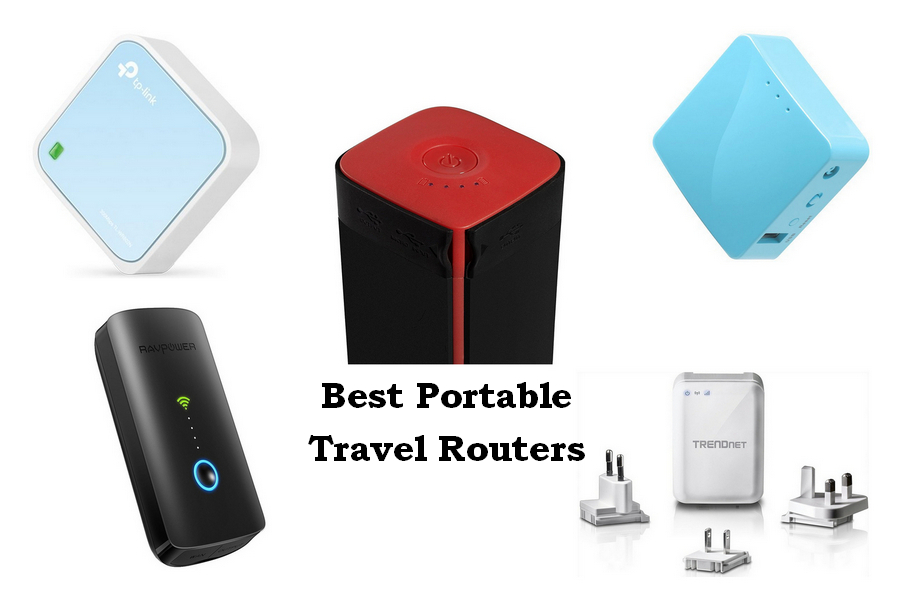 If you are looking to take a break from your schedules and hit on the roads or you are a traveler, you may need a companion to connect your device to the Internet. If so, you can surely depend on a travel router to keep you connected with the world.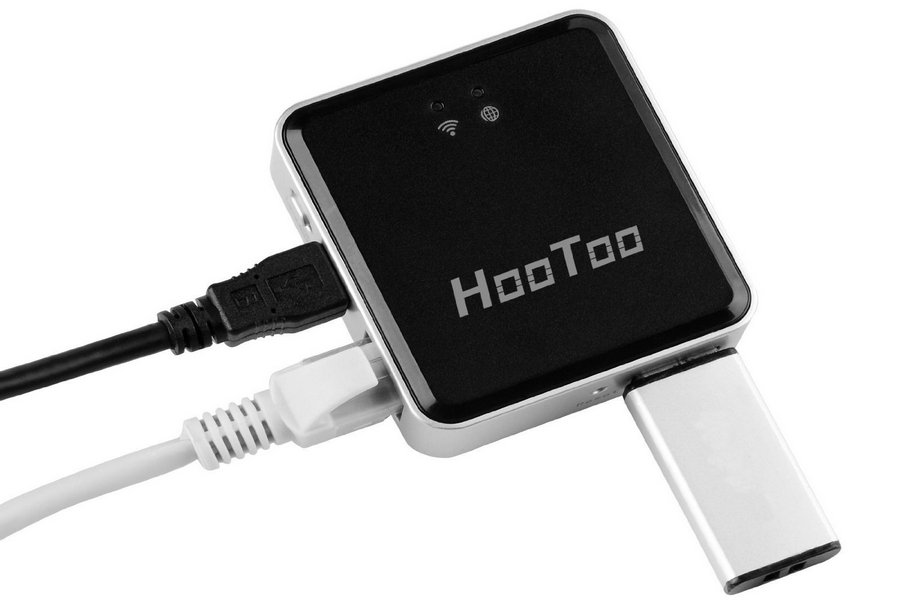 A good travel router is suitable for establishing a secure connection but also come with built-in storage, which lets you share files and access your sources on multiple devices.
So if you are looking for the best travel router for your need according to your preferences, you are at the right place. As there are lots of option available for the best portable routers, it gets challenging to choose one best for you. So to help you choose the right one, we have come up with the list of 7 best travel wireless routers in 2018. You can easily choose the best one you can consider, according to features and advantages. You can consider any of the portable or mini routers from the list.
Best Travel Routers in 2018 – Editor's Pick
| | | | |
| --- | --- | --- | --- |
| Product | Pros | Cons | Product Link |
| TP-Link N300 | Compact Size, Multi-Device Connectivity, 300 Mbps Speed | Not much Durable | Check Price |
| HooToo TripMate Elite | Backup Options, Portable Battery Charger, Easy to Setup | Adding Files to Hard Drive has some issues | Check Price |
| RAVPower FileHub Plus | Extra Ports, Best for Social Media Lover | Complicated to Use | Check Price |
| TP-LINK TL-MR3040 | Small Size, Easy to Setup, Very Affordable | Lack of Ports and Features | Check Price |
| GL.iNet GL-MT300A | Very Secure, Dual Ethernet Ports, Multiple Connectivity | Not so Durable | Check Price |
| TRENDnet AC750 | Seamless Streaming, Ultimate Speed, Easily Configurable | Poor UI | Check Price |
| URANT |  Great Signal Coverage, Wall-Plug Design, Uses WPS Protection |  Difficult to Setup | Check Price |
1. TP-Link N300
Best Range Wireless Travel Router
Description:
Compact Size
Multi-Device Connectivity
Lag-free Streaming and Gaming
Lightweight Design (7.2 ounces)
Up to 300 Mbps Speed
The TP-Link N300 is a Wireless Wi-Fi Nano Router with different modes like Extender, Access Point, Client and Bridge adds to its flexibility. It is a compact sized device with the capability of reaching a Wi-Fi speed upto 300 Mbps. This travel router also ensures to deliver lag-free online streaming and gaming using its 2.4 GHz Connectivity Band.
To add more, it is also compatible with Google Chromecast making the best travel router out there. The model is powered using a micro-USB port (most available charging port), so forgeting the dedicated charger isn't a big deal now. You can simply connect it directly to wall charger or Laptop using a regular USB cable. Moreover, its installation takes less than a minute using WISP access point and making it available for mutiple devices/users.
Pros
Compact Size.
Multi-Device Connectivity
Lag-free Streaming and Gaming
Lightweight Design
Speed upto 300 Mbps
Multiple Modes
Compatible with Chromecast
Cons
No Gigabit Speed on Ethernet
Not so durable
2. HooToo TripMate Titan
Best Wireless Travel Router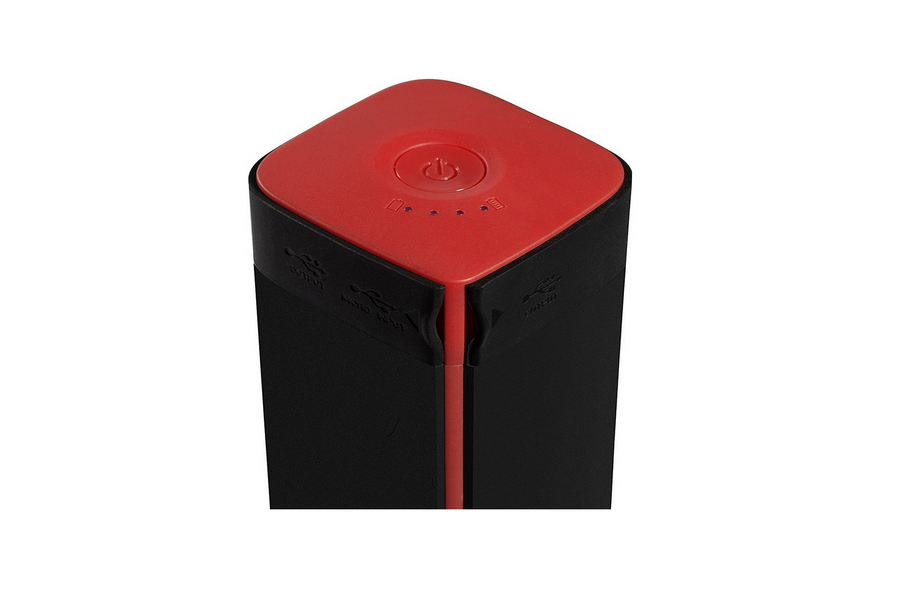 Description:
Very Compatible
Multiple Modes
Portable Battery Charger
File Backup Options
Easy to use
The HooToo TripMate Titan is a single wireless travel router which comes with a 10400 mAh battery. You can also use it as the portable charger for your devices making it another best option for taking it with you. It operates on MTK7620 chipset to setup different modes (bridge or access point) with a standard Wi-Fi Network at excellent speed.
Using this Model form HooToo, you can easily convert a wired network instantly to wireless connection, aling your personal network and more secure. You can use it using its dedicated HooToo App. For adding more functionality to it, you can add upto 4 USB Hard Drives to it to enjoy seamless media streaming with this router.
Pros
Uses Advanced Technology
File Backup Options
Portable Battery Charger
Easy to use and Setup
Compatible to most of the devices
Cons
Adding files to Hard Drive isn't properly functional
Also Read: Best Wi-Fi Routers Router for Home and Offices in 2018
3. RAVPower FileHub Plus
Runner-up, Best Wireless Travel Router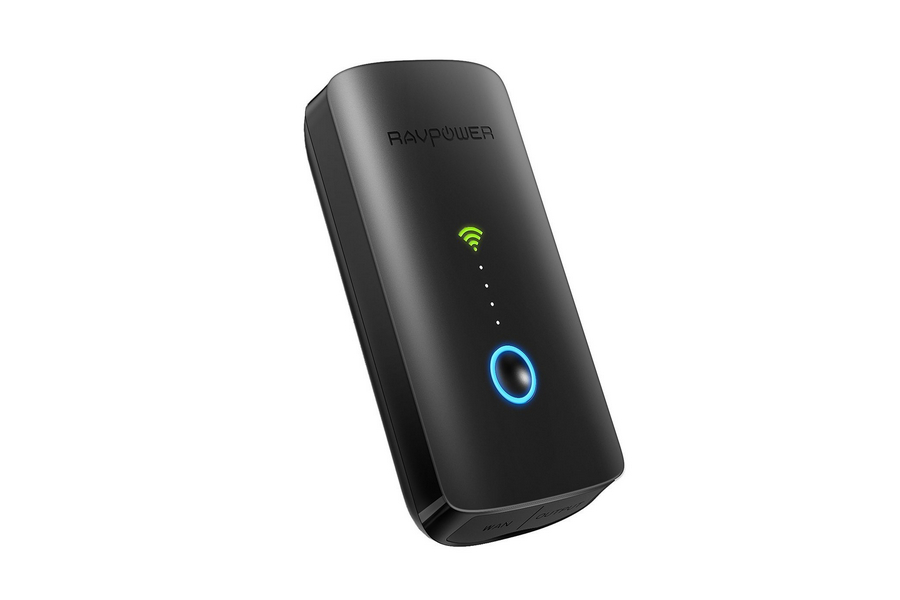 Description:
Best for Social Media Lovers
Various External Storage Reading Capability
Standard micro-USB charging Port
FileHub Transfer App
Extra Ports
You always want to capture the lovely moments while you travel. However, you also want to have few extra spaces to store those captured images. Moreover, this is what this fantastic travel router does for you. This router from RAVPower has multiple uploading options using which you can store images and free up space from the memory card or your hard drive.
The model is charged using the standard micro-USB port and has few extra ports for connecting with SD cards and your hard drives upto 4 TB. This makes sure you don't miss any of your the precious moments during your travel because of the shortage of memory. You can also use FileHub App for transferring your files or photos from your devices to the cloud-based serves directly. In an emergency, it can sum up to a portable charger allowing you to charge your device before it runs out. It also supports PPPoE, static and dynamic IP signals for establishing a secure connection while your travel.
Pros
Best for Social Media Lovers
Multiple Ports
FileHub Transfer App for File Transfer
Standard micro-USB port
Various Upload Options
Supports PPPoE, Static and Dynamic IP Signals.
Cons
Low Battery Life
Difficult to Use
Bigger Size in comparison with others
4. TP-LINK TL-MR3040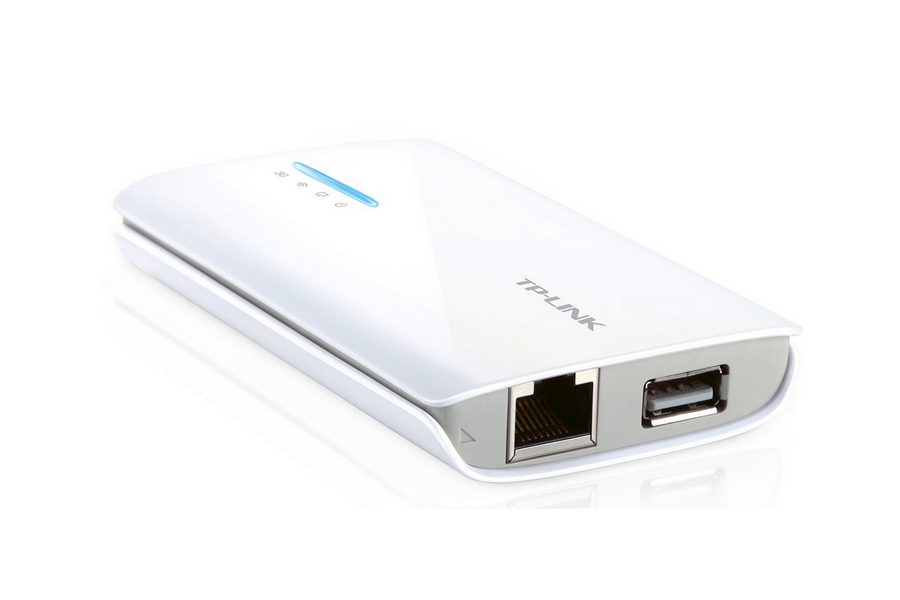 Description:
Small and compact size
Easy to Setup and use
Value for Money
Connects to the Internet rapidly
Standard micro-USB port
The TP-Link TL-MR3040 wireless travel router is an excellent option if you are planning a light trip. It is lightweight, has a compact size and is very convenient to use. It comes packed with a powerful RAM which allows you to connect to the Internet quickly. Likely, it delivers impressive performance in a small package.
Add more to your convinience, the router is charged using standard micro-USB port and easily connects with your laptop or wall charger. This TP-Link Model is very ideal for travlers who are always on roads. Although, it misses out some features like a portable mobile charger but delivers the seamless Internet connectivity. Moreover, it is very easy to setup and use making it a perfect option for an exporer.
Pros
Very Convinient to Use
Affordable
Size less than a credit card
Rapidally connects to the Internet
Standard charging port
Cons
Lack of connectivity mode options
Lack of ports and advance features
5. GL.iNet GL-MT300A
Most Secure Wireless Travel Router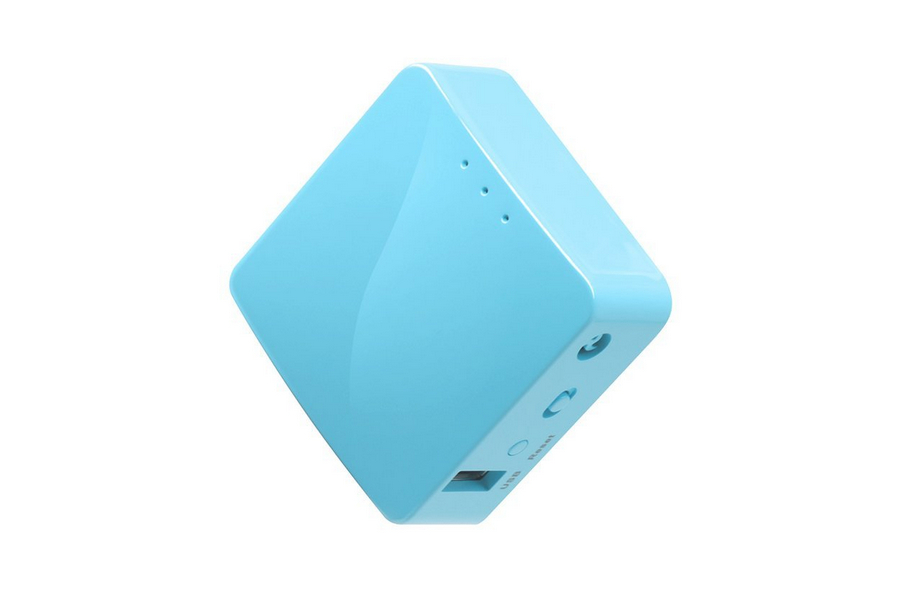 Description:
Best Security Features
Dual Ethernet Ports
Advanced Connectivity Options
Impressive Performance
128MB RAM and 16GB of Internal Storage
Small and Compact Size
The compact and small size of this travel router makes it pocket-friendly making it highly portable. The GL-MT300A is weighing just 1.41 ounces taking it with your hardly takes some space on the go. The model can be powered using standard micro-USB cable through a laptop, power bank or a DC adapter. Using it, you can easily convert a wired network to your secured wireless network to use across multiple platforms.
For faster performances and high Internet speed, it features a 128MB fast RAM and a 16GB of Internal Storage to transferring on-board data and multimedia files. But why this travel router is known for best security features? And this is because of the addition of OpenVPN and Tor clients which helps you in establishing a secure and private connection for better Internet Experience. You can also use a microSD card to transfer files to it in case of shortage of space.
Pros
Multiple Security Features
Small and Compact Size
Fast Performance
Dual Ethernet Ports
Multiple Connectivity Options
Cons
None except of being less durable
6. TRENDnet AC750
Top Speed Wireless Travel Router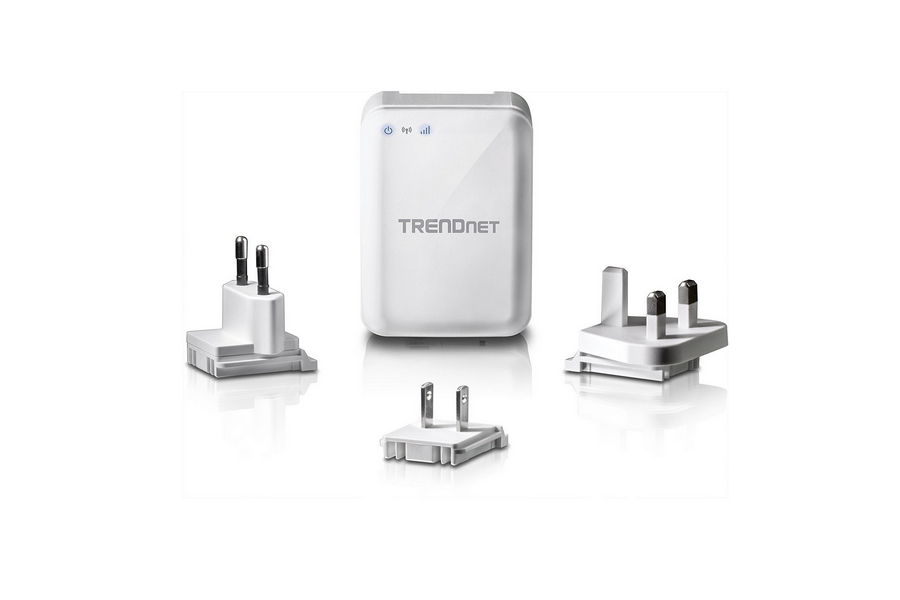 Description:
Top Internet Speed of 433 Mbps
Seamless Content Streaming
Can be Configured Easily
Three years warranty and 24×7 tech support
Offer Mulitple Interchangeable Plugs
Convert Wired to Wireless connection
With offering blazing fast speed of 433 Mbps with 802.11ac connection over 300 Mbps on 802.11n connection, the TRENDnet TEW-817DTR is one of the fastest travel routers out there. Apart from that, it is super lightweight and weighs under a pound. Adding more to its convenience, the router is compact and comes with interchangeable plugs for multiple countries right out of the box.
It is not just only the fastest wireless router, setting it up hardly takes a minute. It also works with both Wi-Fi AC and N devices while traveling. With the speed it offers, you can easily stream videos, photos and other multimedia entertainment services over multiple devices and DLNA devices like Google Chromecast effortlessly. With its multiple modes, you can easily switch between WISP/AP/Repeater mode to use as per your convenience.
Pros
3 years warranty and 24×7 technical support
Small and Compact size
Easy to configure
Speed upto 433 Mbps
Convert from wired to wireless easily
Seamless Streaming
7. URANT Wireless Router
Best Wireless Signal Amplifier Travel Router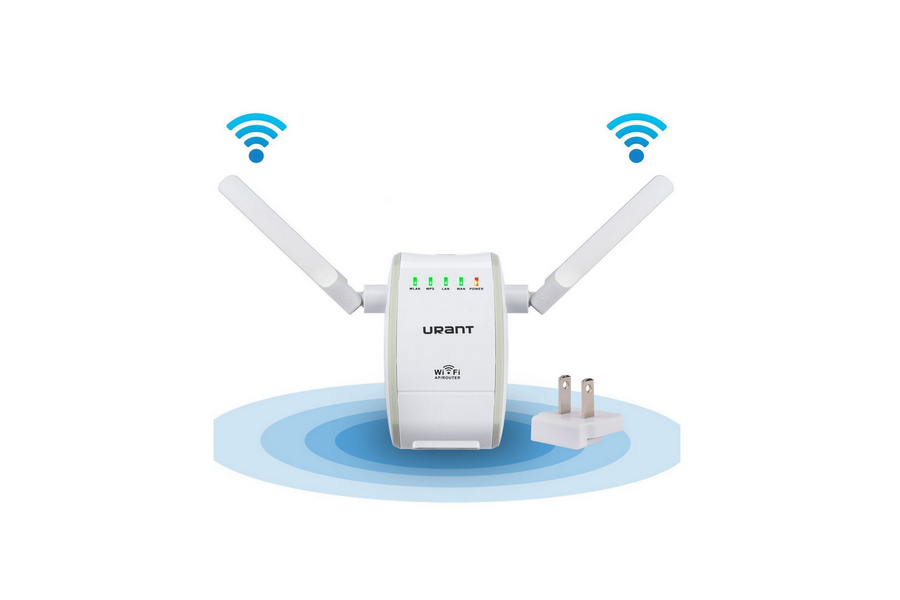 Description:
Wi-Fi Protected Setup Technology
Singal Amplifier
Designed for wall plug outlet
A transfer speed of 300 Mbps transfer rate
Can works as extender and repeater
This wireless travel router from URANT is a little different from other routers on the list. The unique feature it has is it does not only work as travel router but can also be used as a signal extender, extender, repeater or an access point when needed.
To allow you for effortless video and files browsing, it offers a speed of 300 Mbps making it a great option to consider. It also comes with 314 degree high gain antenna to offer better signal coverage area for dependable wireless connectivity.
Pros
WPS Protection Technology
Signal Aplifier and Extender
Very Portable
Convenient Wall Plug Design
300 Mbps of transfer rate
Cons
Very Difficult to set it up
Choose the best travel router in 2018
All the travel routers listed above come with their unique features and strengths making it considerable in the list of best travel routers in 2018. While planning a travel a trip, space is highly important factor. Anothe rfactor is to be its verstality and perfromance. All of these are easy to setup and pefrom several functions for your convenience. Some are also ideal as an emergency portable charger or has capacity to store your files and photos. However, in our view, RAVPower FileHub Plus is the most ideal option to consider, as it has advanced functionality and is very to use.