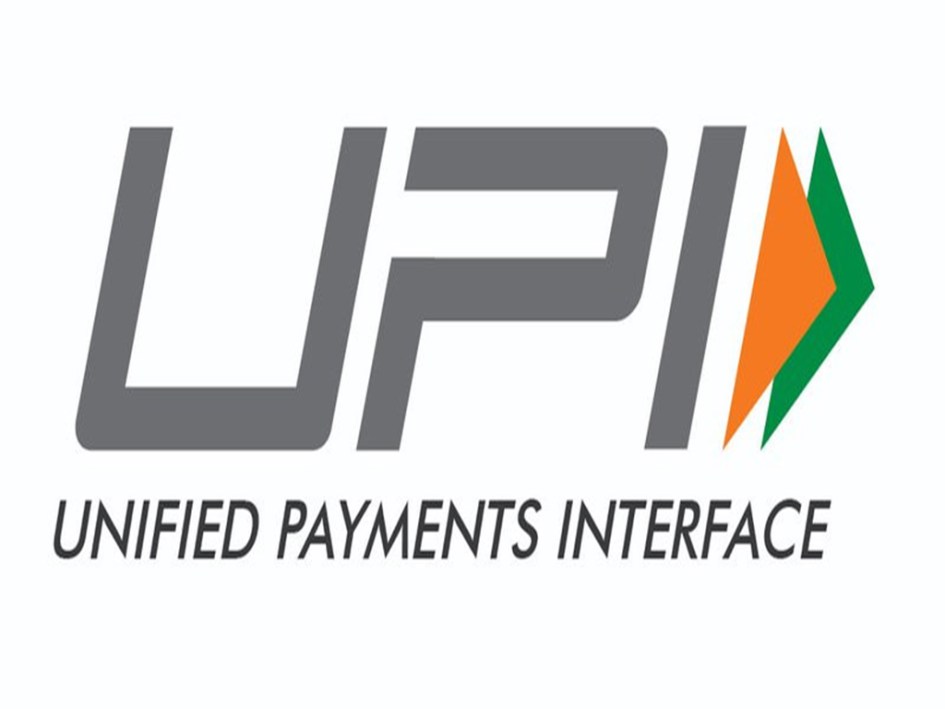 Unified Payment Interface(UPI) developed by National Payments Corporation of India was initiated under the Digital India planning. The whole and sole aim of UPI is to offer an instant payment solution regardless of holidays, and strict time schedule. It even eliminates the need for carrying the cards and documents every time. So, here is our list of best UPI application for fast and instant payments
Its interface is regulated by RBI for the instant fund transaction on the mobile platform. It is developed over Immediate Payment Service(IMPS). It is not at all like the traditional wallets, which stores some amount and then forward. Instead, it withdraws and stores fund directly in the Bank accounts, whenever asked.
It works by Virtual Payment Address which means a unique ID will be offered by the bank. You need an account number, IFSC code with MMID, thereafter you can get registered with setting up a UPI-PIN which will be required each time you make payment.
Also, Read: Best Credit Card In India
List of Best UPI Apps
There are enormous applications which allow you to access UPI mode of transaction. Click here to see the list of all those. Otherwise given below is the list of best UPI applications with the very convenient user interface.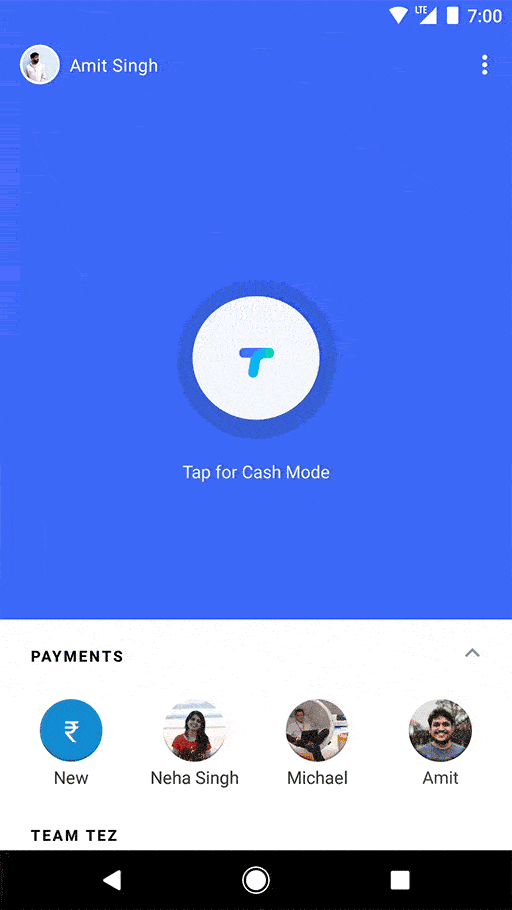 Google Tez has entered the race a little too late but has earned more fame than any other UPI applications. It has a pretty good and simple user interface plus the reward program which keeps the user engaged. Google has powered the application with combining the assistance of four banks for the back-end transactions. Moreover, Tez is the only UPI which can transfer money to nearby devices like shareit, xender sharing. The reasons are enough to put it in the first place in best UPI payment list.
2) PayTM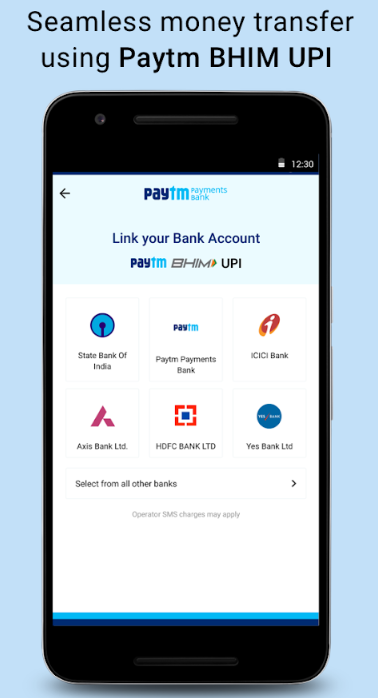 PayTM is very common and most used application for money transaction in India. It has gained the boom in the period of demonetization surely but the services it renders are quite cool and user-appealing. PayTm also has many offers in the application itself, however, they are not anyway offering anything in UPI Payments. PayTM itself is converted into a bank, which makes its service more convenient and user-friendly. Anyone can easily make payments and transfers at any moment using UPI via PayTM application.
It is the very first UPI application developed by National Payment Corporation of India, with the aim to increase more of digital payments in the very simple user interface. It is the most simple application available in the play store for UPI mode of transaction. The application comes with the least option perhaps no scope of confusion. User Experience until now is experienced good with no lags. It features sending or requesting money, checking the balance, changing or setting UPI PIN and generating QR codes.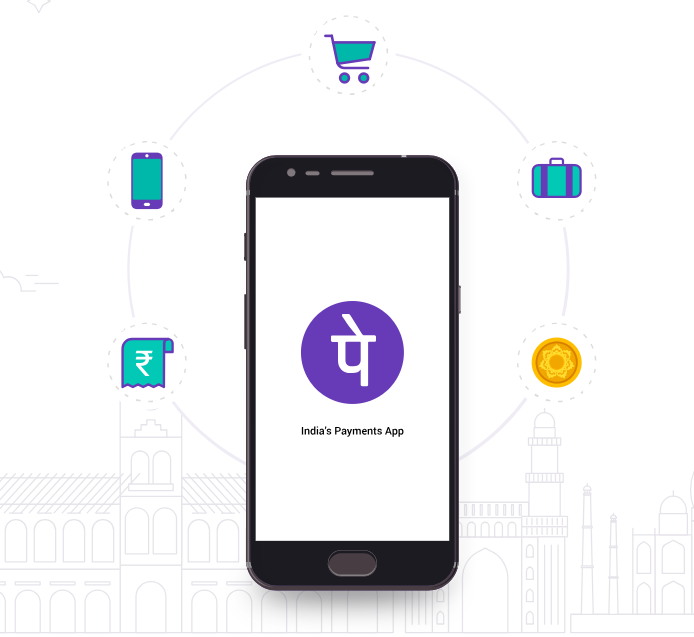 PhonePe is all in one solution which can be used anywhere in the nation. One is easily allowed to pay bills, transfer money, and many more options available. Overall, it a secure medium of transaction. It offers multiple options for payment via credit/debit card, net banking or UPI. It shows all the attributes of being called a versatile application on UPI platform. Nevertheless, for utter convenience PhonePe is available in 8 main languages, as India is a country of enormous languages.
5) SBI Pay
SBI Pay itself has a name. The standalone application of the very famous bank, State Bank Of India offers a very simple user interface. Just a few steps and all your transactions will be done on tips. Unlike Bhim Upi, you can add more than one account for payment. However, apart from being simple, its interface isn't very attractive like Tez, plus the speed is bit slow as compared to other UPI applications.
6) Axis Pay
Axis Pay is known to have the cleanest interface among in comparison to other UPI. On the main screen, you will see just two options in which you can just bask money or send money. Rest all the other option are inside it. So it is obvious that is highly secured and oriented with its interface. Moreover, the application gives you the option to generate a QR code which can also be used while paying from Bharat QR code.
7) Pockets-UPI, Wallet, Bharat QR
Standing anywhere across the nation you can easily make payments via Pocket UPI. The application is just not facilitated with UPI but the inbuilt wallet as well. You can add money in wallet prior to fastest payment experience, or you can even receive money in the wallet.
8)  Trupay
It is yet another BHIM UPI application which allows you for direct and fastest payments without any lags and in-betweens'. The application works similarly as BHIM, it gives you the option to create a UPI ID which will be worked by setting a pin. It will allow you to get linked with Bank accounts. At last, it offers the seamless, secure payments at any place, any time.
9)  Nupay – The New Way To Pay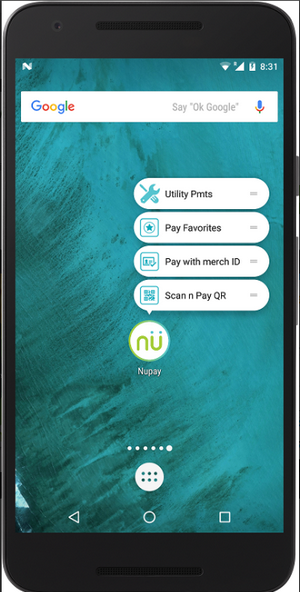 NuPay is powered by axis bank. It works like the other UPI application. It allows you to pay money to different bank accounts. Within it, you can create your own list of favorites, pay with the merchant ID. One can easily scan and pay from QR codes. The NuPay's whole and sole motive are to deliver the simplest payment mode without any lags.
10) Kotak Pay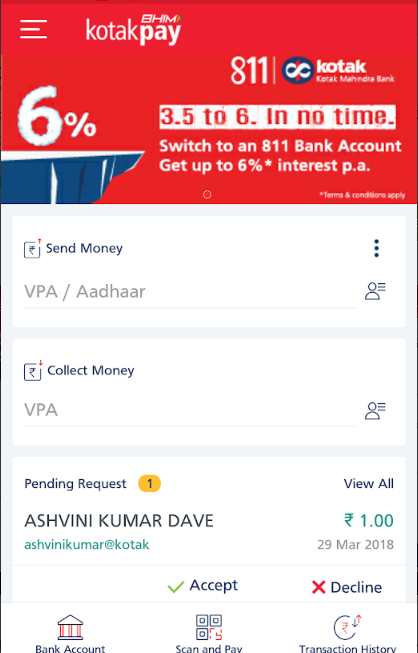 Kotak Pay is powered and inspired by BHIM UPI. It allows instant payment by just scanning QR code. Not just this, the user can also create the Virtual ID od Kotak bank. The application offers simple using, Scan QR code or just input the details you can send the amount or receive it on tips.
11) Chillr UPI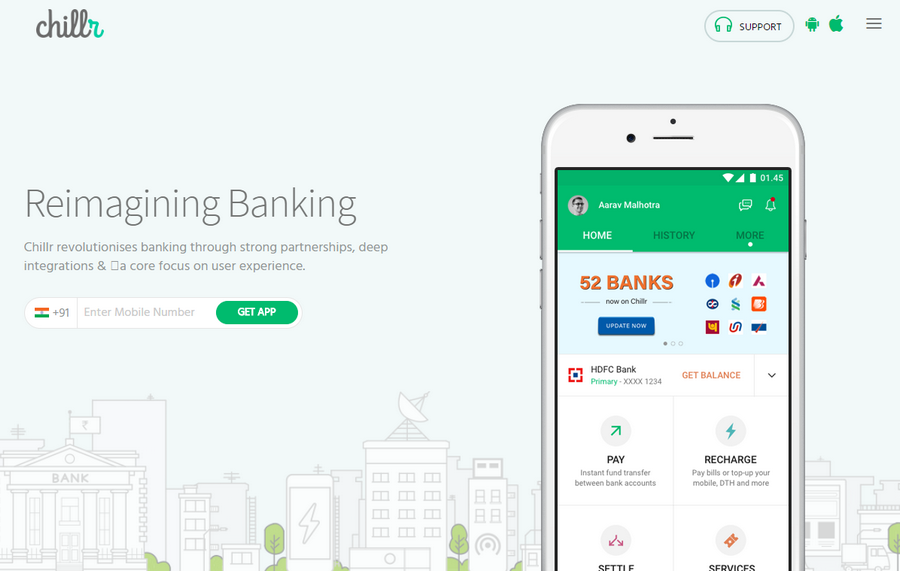 Chillr again claims to be the One-stop solution for all the digital payment solutions. It allows instant money transaction. The user can easily connect it to multiple accounts and make payments. It even allows offers and simple payments on hotels, flights etc booking. It claims to have strong integration and partnership with banks.
12. KhaaliJeb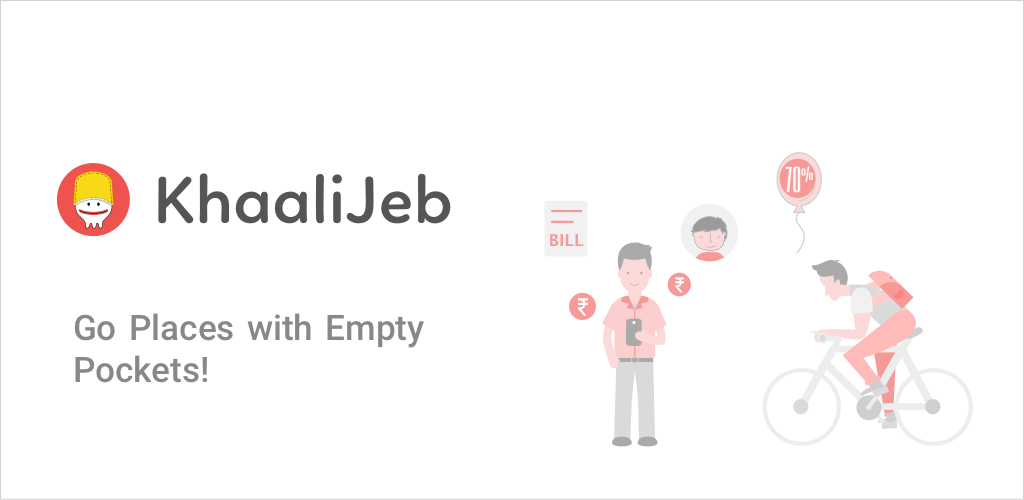 Arrives a new entry in October 2018, KhaaliJeb, and came as an eye refreshment. The UI is superb, and oh – the attention to details – is simply wow. Everything feels so easy, uncluttered, fast and seamlessly accessible to your eyes, and the name itself is quirky enough.
Although, the developers claim this app to be made for students benefits by providing them with deals and offers from brands and creating a channel for interaction between students and brands, they still have integrated UPI functionalities to the app and their UPI feature in not limited to only students and could be used by anyone who wishes to have a clean UI.
Powered by Kotak Mahindra Bank, it is very obvious that KhaaliJeb is a highly secure app. They provide the facility to seamlessly transfer the money through UPI Ids, and account number & IFSC, and you can also pay merchants through QR code. Their Student Loyalty Program is highly awaited among students, and however, it still is early to comment but KhaaliJeb looks like becoming a milestone app in coming future.
Wrapping Up
Above goes the best and most convenient UPI applications which are highly secured. You can use any of them, any day anytime. This will not just save you time but in return gives you enormous benefits as well.