We've all been there, planning a vacation or a business trip and being concerned about the mountain of emails that will await us when we return. Enter the Vacation Responder, a function that can assist you with managing your inbox while you're on vacation. This post will walk you through the process of setting up and using a vacation responder.
What exactly is a Vacation Responder?
A Vacation Responder is an automated email message that is delivered when you receive an email and are unable to respond. It informs the sender that you are away and when you will return, and it frequently includes alternative contact information.
Setting Up Vacation Responder in Gmail
Gmail makes it simple to set up a vacation responder. This option can be found in the "Settings" menu. You may choose the responder's start and end dates, the message to be sent, and even set it to send messages just to those in your contacts.
Steps:
1.Navigate to Gmail Settings.
2.Go to "See all settings" and select it.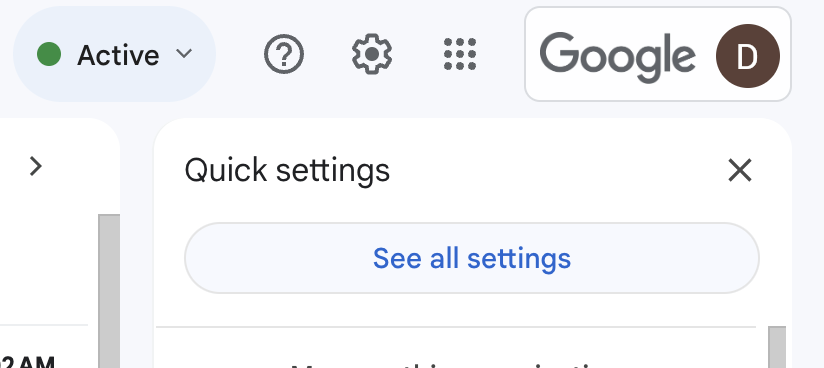 3.Select "Vacation responder on"

4.Fill in the details and save.
Example :
Subject: Out of Office: [Your Name]

Thank you for your email. I am currently out of the office and will return on [Date]. If this is urgent, please contact [Alternative Contact].
Out of Office Message Templates
You can utilise a variety of out of office message templates with Mailbird. These templates are intended for a variety of eventualities, including vacations, business trips, and even maternity leave.
Template:
Subject: Out of Office: [Your Name]

I am currently away for a business trip. I will be back on [Date]. For immediate assistance, please contact [Alternative Contact].
Vacation Responder in Zoho Mail
Zoho Mail lets you create an out of office message with a variety of personalization choices. You can customise the subject, content, start and finish dates, and even the days the auto response will be active. You can also define an auto response interval and choose whether to send the message to everyone or only specific contacts with Zoho.
Setting Up Vacation Responder in Outlook
Outlook also provides an option to set up a vacation responder. You can access this feature under the "File" menu and then go to "Options" and "Mail." Here you can compose and format your signature, choose to add your signature automatically, and then save it.
Related Keywords
Vacation Responder Example
Conclusion
Setting up a vacation responder is a simple yet effective way to manage your emails while you're away. Whether you're using Gmail, Zoho Mail, or Outlook, each platform offers a range of options to ensure that you can enjoy your time off without worrying about your inbox.
So, the next time you plan a vacation or a business trip, don't forget to set up your vacation responder. It's the first step in truly unplugging and enjoying your time away.