The best possible hosting for the successful SEO of a website is a matter of need and choice. Why do you need a quality web server (web hosting) for the SEO of a website? How to choose the right web hosting? In this article, we'll answer these questions and provide you with tips to help you make your choice.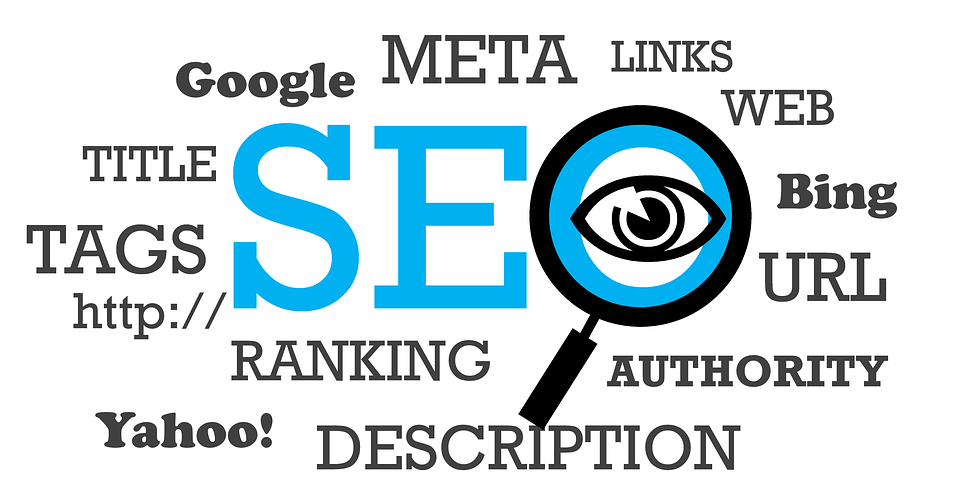 Why Does Your Site Need the Best Hosting for SEO?
Let's first explain the real importance of SEO. Search Engine Optimization (SEO) is a process that results in the maximum visibility of your website on the Internet. SEO of websites is done according to Google guidelines. As the strongest search engine, Google sets rules and they should be followed. What does SEO target? The goal of website optimization is to bring more visitors organically, through search engines, and convert them into satisfied users. SEO achieves this goal in 2 phases: In the first phase, the website starts the race for visibility on the Internet and fights competition for survival and traffic. In the second phase, the website enters the race to win the best position in the search results list. The motive is keywords from search queries.
Good SEO strategy, analysis, keyword research, and link building generate the number of visits. The quality of links and content is crucial. SEO experts/agencies find the right keywords that are most relevant to your product. Text containing more relevant keywords is more likely to be successful online. Experienced SEO experts/agencies and their webmasters help you dominate the niche for key phrases that are relevant to your business. The goal is to increase the number of visitors, attract new customers and successfully market your best products and services.
Applying the right SEO strategies achieves optimum website presence on the Internet. Being first on Google is highly desirable and extremely useful because it's the largest market in the world. You'll have a faster return on investment, secure business development, and a long-term increase in profits and other benefits. The best hosting for SEO increases the authority of your website compared to other websites that are approximately the same value as yours. In certain circumstances, the complete SEO of your site for search engines may depend on the quality of your web hosting.
What Is the Impact of Web Hosting on Website Optimization?
Each web hosting generates at least 5 SEO factors that affect the rank and authority of the website in search engines. You can positively influence them if you make the right choice for the hosting company and services. Before we get into explaining these 5 factors, let's mention the additional one: web hosting server location and easiness of managing elements of web hosting service.
When search engines decide where, when, to whom, and at what position to display a website, they also take into account the website's and web server's location which is marked with the unique IP address. Sometimes, you don't have other choices than to pick a web server's location that's far away. That's in the case when content on your website might alarm takedown notices for copyright infringement. To get protection, purchasing DMCA ignored hosting providers is your best option, and they are located offshore. Apart from having different policies and reactions when the website takedown notices arrive, these DMCA ignored hosting providers have web servers at a strictly limited number of countries in which DMCA (Digital Millennium Copyright Act) isn't enforced. The physical distance of the server is somewhat influential, but it doesn't matter if the website is well optimized and uses a CDN (Content Delivery Network) service to deliver the website content quickly.
Now, the 5 properties of the web servers that have a good (or bad influence) on the SEO of your website:
Server runtime – when web search robots reach a site that's inaccessible, they bypass it because they don't want to offer visitors a link to a website that they won't be able to access. If the same is repeated several times, the search engines will mark the website as unreliable, and its authority will be suddenly weakened.
Downtime and uptime – web server downtime is the time that your website is unavailable due to problems with the server on which it's hosted. Ideally, uptime is 100% because even one percent less than that means your website will be unavailable for about 7 hours a month. However, 100% is impossible, so your web host must provide 99.9% uptime.
Operating speed – search engines want web pages to load as quickly as possible. The speed of the website depends mostly on the correctness of the source code of the website itself, not on the hardware that supports or maintains it. However, the difference in the speed of the website on standard hosting and the website on high-quality hosting can be drastic. High-quality hosts operate on Solid State Drives (SSD) who are much faster than traditional spinning drives.
Work and service stability – the best hosting for SEO prevents website disruptions. Good web hosting maintains a high level of web server running time. Your website mustn't crash at a high influx of visitors, or become inaccessible when it's most needed.
Support of the web hosting provider – always pay attention to which web hosting company offers the best customer support. The scope and types of customer support must ensure the security and stability of the website. This is worth a great deal more than any money you'd save on some cheap web hosting. A good choice of a hosting company doesn't directly improve SEO but protects against the consequences of making the wrong choice. So, don't make a decision based on price alone.
What Type of Web Server Is the Best Hosting for SEO of the Site?
The best type of web server for your site is the one that best suits your needs. There are different types of web hosting and service packages, but they can all fall into one of these 3 basic categories:
Shared web hosting is cheap and in proportion to the price. It's good for small budgets and websites without special needs and high traffic.
VPS web hosting is, for the most part, the best choice for even the highly demanding users. 
Dedicated web hosting is expensive but good for working independently on a high power server.
So, the logical question is how to choose the right web hosting company and the best services for your site? Imagine having to choose from these options: to clean your apartment yourself or have someone do it for you. Now, answer yourself honestly, what would you choose? When opting for a hosting company, ignore the price and look into the support. Without broad support and real concern about your website, everything else isn't worth much to you. For the easiest answer to a question on how to choose the best hosting services, start with the following: How much does your online business and online presence really mean to you and does that way of business bother you, or does your whole business depend on it?
Even when you choose a quality hosting, at one point the need for migrating your website to a better server will, likely, emerge. When is that time? First of all, it's when for some reason you need to ensure the continued availability of the site. Then, it's when you need to avoid business and financial losses at all costs. It's also when your website is a service that requires very large resources for your work. Finally, it's when your website has thousands of visits in a short period of time. You should also change web hosting in several cases: when it doesn't allow the individual web pages to open fast enough, when it results in negative user experience while visiting your site, when it has security issues and when small bandwidth causes website interruption during each load.