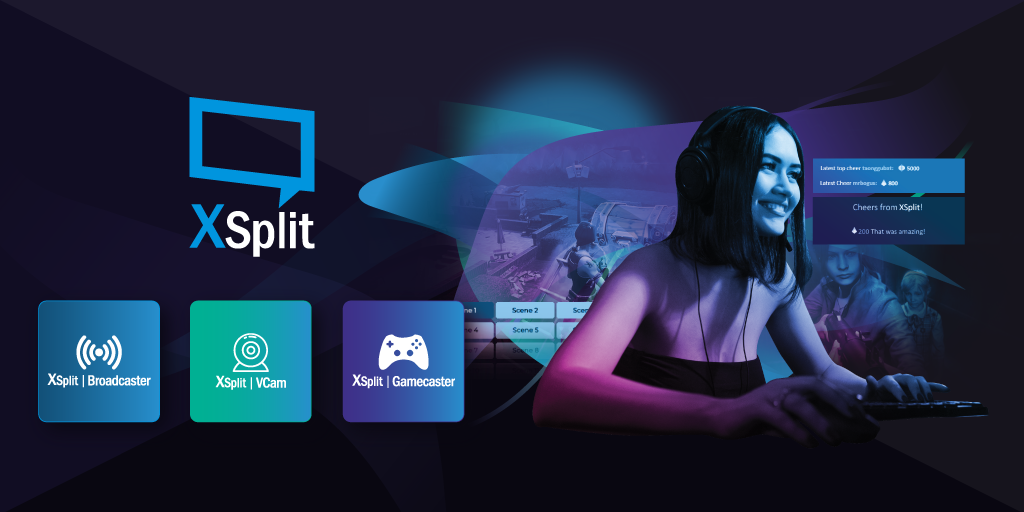 Live streaming is a new way of connecting to a large number of people. It has grown over time and has now become the most popular way of social connectivity. So, that is why here we are with some best free Live streaming softwares and apps that you must try in order to make your Live Stream experience a treat. With these you can live stream any event, gameplay and other.
But before you proceed to the list, do you know how can you distinguish a good streaming software from a bad one?
Well, it not hard, let's see what are the things that you should keep in mind while selecting the best Streaming software for your use.
What You Should Keep in Mind   
1. Supported Platforms 
Platforms include Social apps like Facebook, Instagram, Reddit, Twitter, etc. and Operating Systems like Linux, Windows, Mac, etc. You should choose the one which supports the maximum number of platforms.
2. Basic Analytics  
Subjects like the number of visitors, basic engagement, and impressions are considered with respect to Basic Analytics
3. Basic Configurations 
High resolution, Transitions, custom logos, and pleasant mixed audio, etc. are some of the basic configurations that make a difference between a poor stream and a professional one. So, choose wisely.
4. Choice of Input Sources 
Through how many sources can you update or use the streaming app is to be noted. Some allow you to use only handful ones while others allow a large set of input sources to be used.
5. User Support 
 By user support, you should see how quick the response or answer is in case you face any problem using the software or app. The response should be quick and effective.
---
Best Free Live Streaming Software and App  
So, let's start the list that you guys were waiting for. Here, we have sorted some of the best free live streaming software and app –
1. Xsplit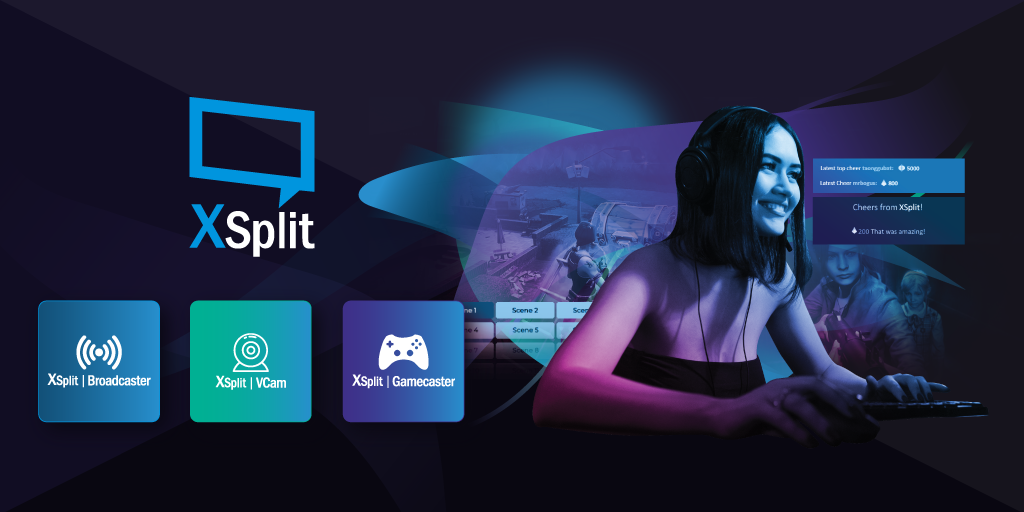 This is the best software that you will find in for live streaming if you are looking for one. Its quality is excellent and the service is free. This software is apt for both live streaming video and gameplay.
It has 2 versions- XSplit Broadcaster and XSplit Gamecaster. Both of the versions are absolutely amazing when it comes to interface. Gamecaster is actually a game-specific version of Broadcaster itself.
However, the premium features can only be availed if you pay for them. But still, the free version offers you all that you might need for a live HD broadcast. It is the ideal software for professionals. But, if you want to stream at 720px or higher, then it will carry an 'Xsplit watermark'
Pros – Stable | Easy to use | Nice Support
Cons –  Compatible with Windows only | Carry a watermark @ 720px or above
Download from the Official Website – Here 
2.Open Broadcaster Software (OBS) Studios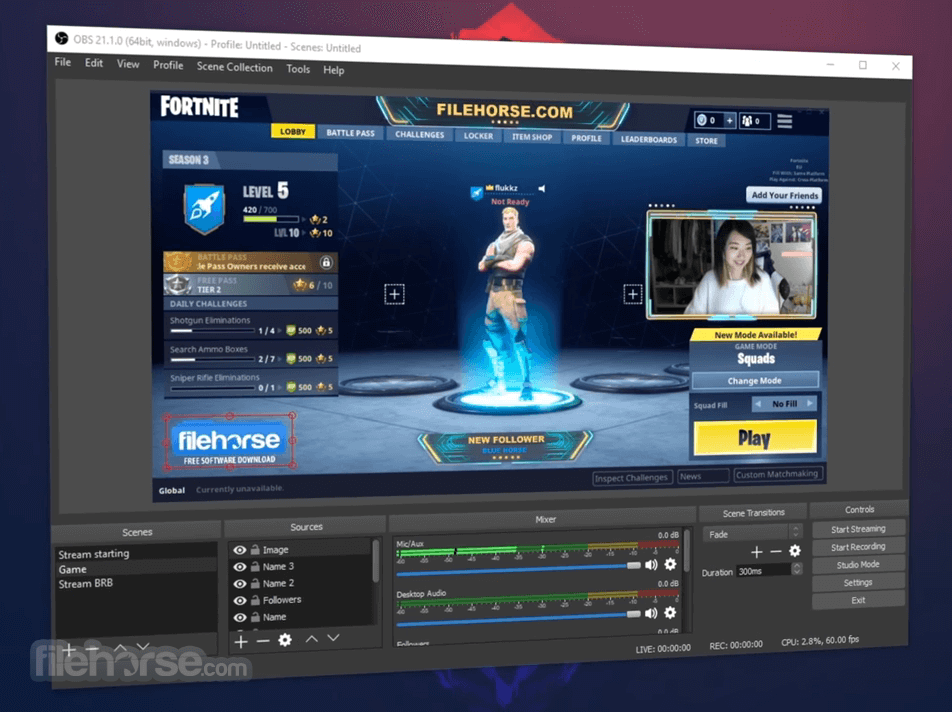 Talk about the best in the business, and here best comes. OBS studios is the best streaming software available for advanced users. The list of features and the abilities it offers is vast. It is Open Source, free, flexible, and powerful.
OBS Studio offers streaming on different platforms like- YouTube, Twitter, Facebook, Twitch, etc. so that you can work on a lot of sites at once. It can be configured to your needs as a recording program. You can create a professional finished product for YouTube, and Twitch.
What is more impressive is that it has a really low impact on the frame rate for budget systems. It is available on Windows, Linux, and Mac and it also receives continuous updates.
Pros – Flexible | Low impact on frame rates for budget systems | Powerful streaming and recording
Cons – Relatively higher learning curve | Complicated to set-up
Download Now –
For Windows
For Mac 
For Linux 
Official Website – Click Here  
3. DU Recorder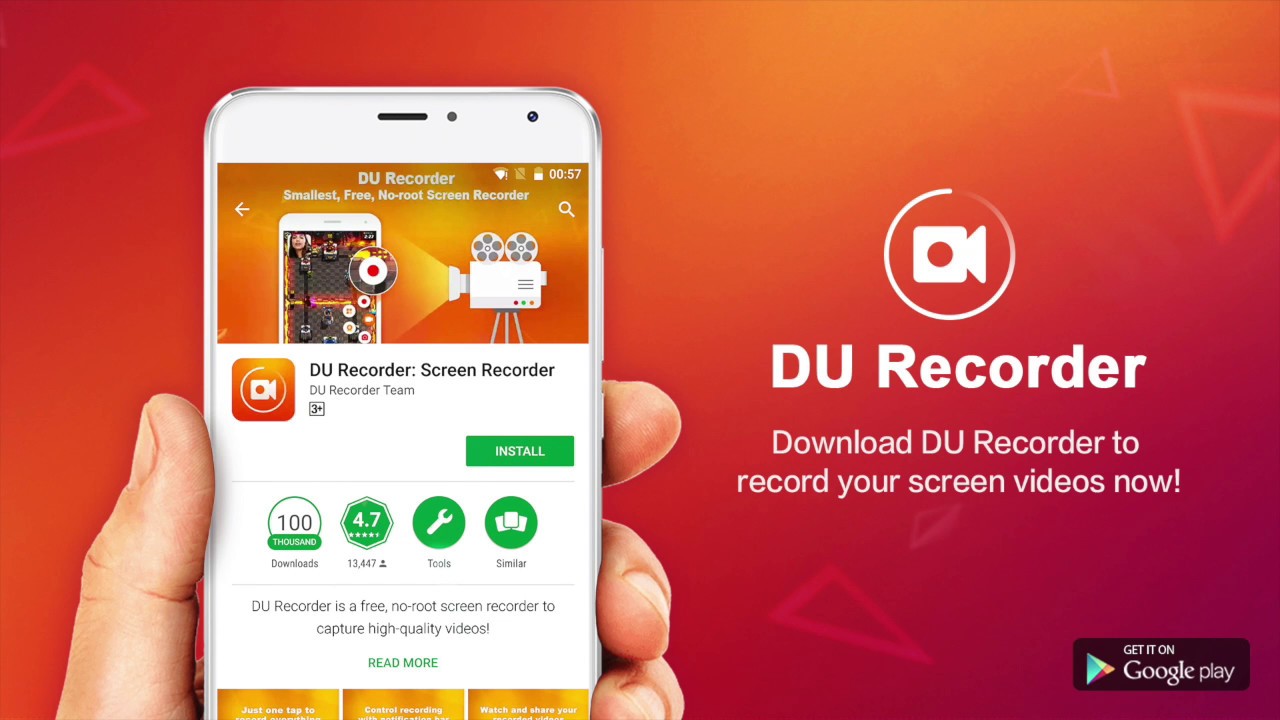 DU Recorder is a screen recorder and a quality streaming platform. It is an app that allows you to stream live videos and recordings of game videos, video calls, live shows, etc.
DU Recorder offers you a pool of different features that you need for live streaming, like – video editor, screen capture, video recorder, etc. and that too without any rooting.
The video quality reaches up to 1080p with 12 Mbps. It enables you to stream your live session on YouTube, Facebook, and Twitch. You can stream a lot of things like – films, TV shows, game videos, and even sports events. Moreover, there's no limit on the time limit of your recording.
So, this multitasking app where you won't be having much of problems using for your live streams.
Pros –  No recording time limit | No rooting needed | Interface available in more than 20 languages
Cons –  Fails to record time-lapse video | You can't record system audio
Download for iOS – Here 
Download for Android – Here 
4. NVIDIA Shadowplay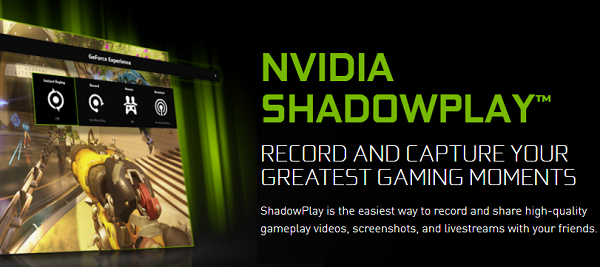 For those of you GeForce Graphics Card, here's one of the best streaming software for you.
This software can record your Gameplays up to 20 minutes in Shadow Mode. The output provided 1080p at 50 Mbps.
The best part about it is the fact that all the encoding is done in GPU instead of CPU, which results in zero impact on the computer's performance. It will ensure excellent Gameplay streaming but for other live streams, it can not keep its performance going well.
You might think you have to pay for it, but buddy, it's FREE. But there are a few Cons or inabilities that NVIDIA Shadowplay possesses.
Pros – Excellent Output quality | A masterclass Game streaming software | It's Free
Cons – No overlays | No multi-sources scenes | Weak performance in streaming other than Game Streaming
Download NVIDIA Shadowplay from the Official Website – Here  
5. YouNow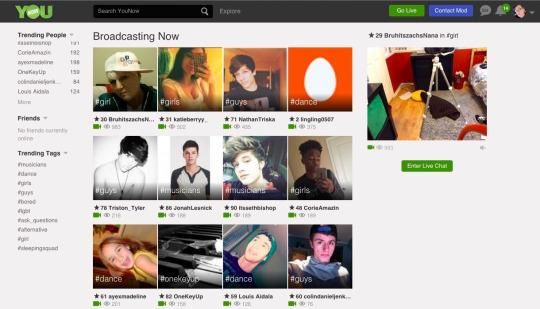 YouNow is a versatile website and an application for portable devices as well. This is widely used for live streaming and Broadcasting purposes. So, you can watch videos on it, upload your videos on it and if you still want to do more, you can even go live on it.
You just need to press that 'Go Live' button and your live will be on. Once you start using this super-easy app/website, you won't wish to go somewhere else, it is that easy.
The largest section of YouNow is young, so you will get a good chance of showing off your skills. If you want an easy tool for your broadcasting purposes, then you won't find anything easier than this.
It is available for both Android and iOS. Must try!
Pros – Extremely easy | Versatile |
Cons – Strict on underage users | some essential tools are Monetized
Official Website – Click Here 
iOS Version – Download Here 
Android Version – Download Here 
6. Streamlabs OBS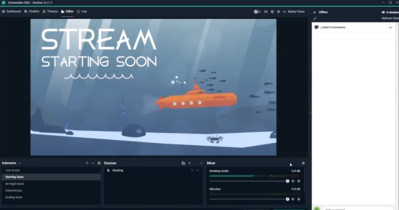 Streamlabs is built on the same frontier as that of OBS Studios. You can take it as a twin of OBS Studio. Some of the features are the same while others show a definite difference.
If you are a first-time streamer or a new-comer, then this will suit you the best because it has a much cleaner interface and less CPU usage. For those who stream and record recommended settings which are set by it automatically. It is really a great advantage for new users.
It even has a 'Theme' tab for quick and simple overlays along with a twitch chat. As I said, both -OBS Studio and Streamlabs are similar in many ways but upgrades are being made regularly regarding the version.
Pros – Easily set-up and use | all settings manageable in a single program | More personal than OBS Studio
Cons – Frequent Bug attack | No more than one active webcam per scene
Official Website – Click Here
You can download different Versions through the Official Website 
 7. Wirecast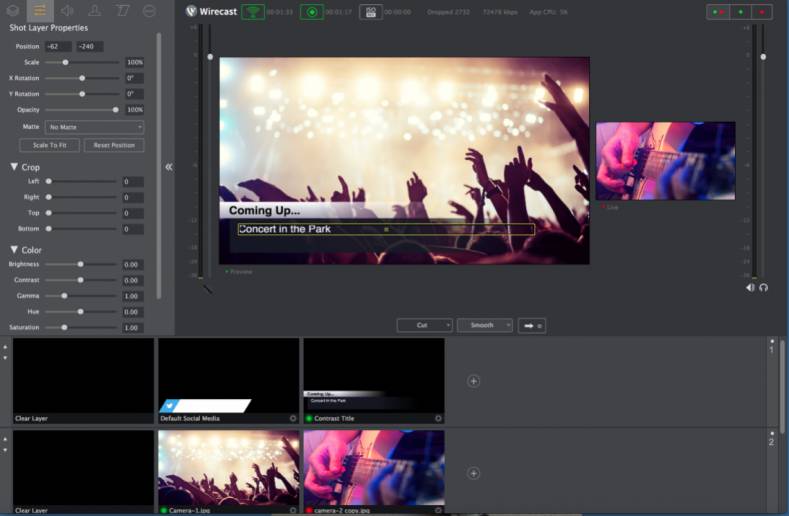 Wirecast is another very advanced software that helps you in your live streams on different platforms, simultaneously like you can go YouTube live, do facebook live, Twitch, etc.
However, it is not cheap and is extremely popular among new-comers and professionals owing to its video switching ability. The free version has limited features while if you pay and upgrade to the paid version, you will fulfill all your live streaming needs easily.
Important to note that it has a Facebook Live integration facility where you can integrate it with multiple input sources to enable easy sharing. It has a very impressive working manner where you get a feature-rich toolset.
Pros – Easy usability and set-up | Multiple input sources | Supports different platforms
Cons – Live comments are disabled | A bit costly in-app purchases
Official Website – Click Here
Use the Official Website to download Wirecast 
8. vMix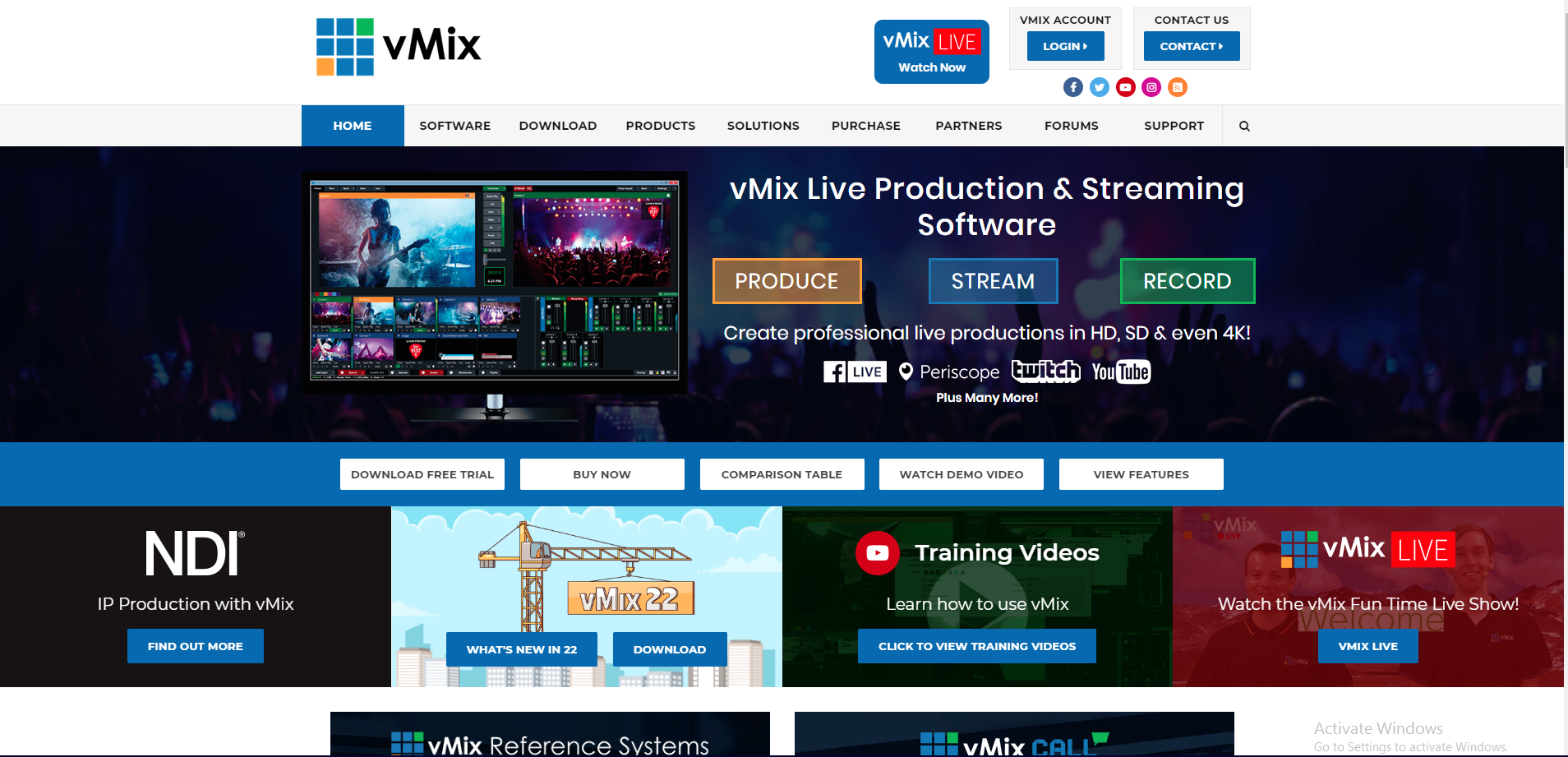 vMix supports a number of different inputs like – Webcams, DVDs, Video & audio files, photos, web browsing, etc. It also has a built-in titling tool that supports animation via XAML.
vMix has a native support for multi-bitrate streaming. Through this, a user can send multiple simultaneous versions of live stream and that too at different quality at the same time. You can then display, record, and live stream the product all at once.
vMix has features like integrations, including DaCast, TikiLIVE, Twitch, StreamingChurch.tv, and more. You can integrate social media using a free plug-in called the vMix social.
As far as pricing is concerned, vMIx has 6 versions, from Basic which is free to pro which costs $ 1200.
Pros – Multiple input sources | easy set-up | availability of plug-ins which enable you to do a lot of things
Cons – Free version gets stuck very often |
Official Website – Click Here 
9. Crowdcast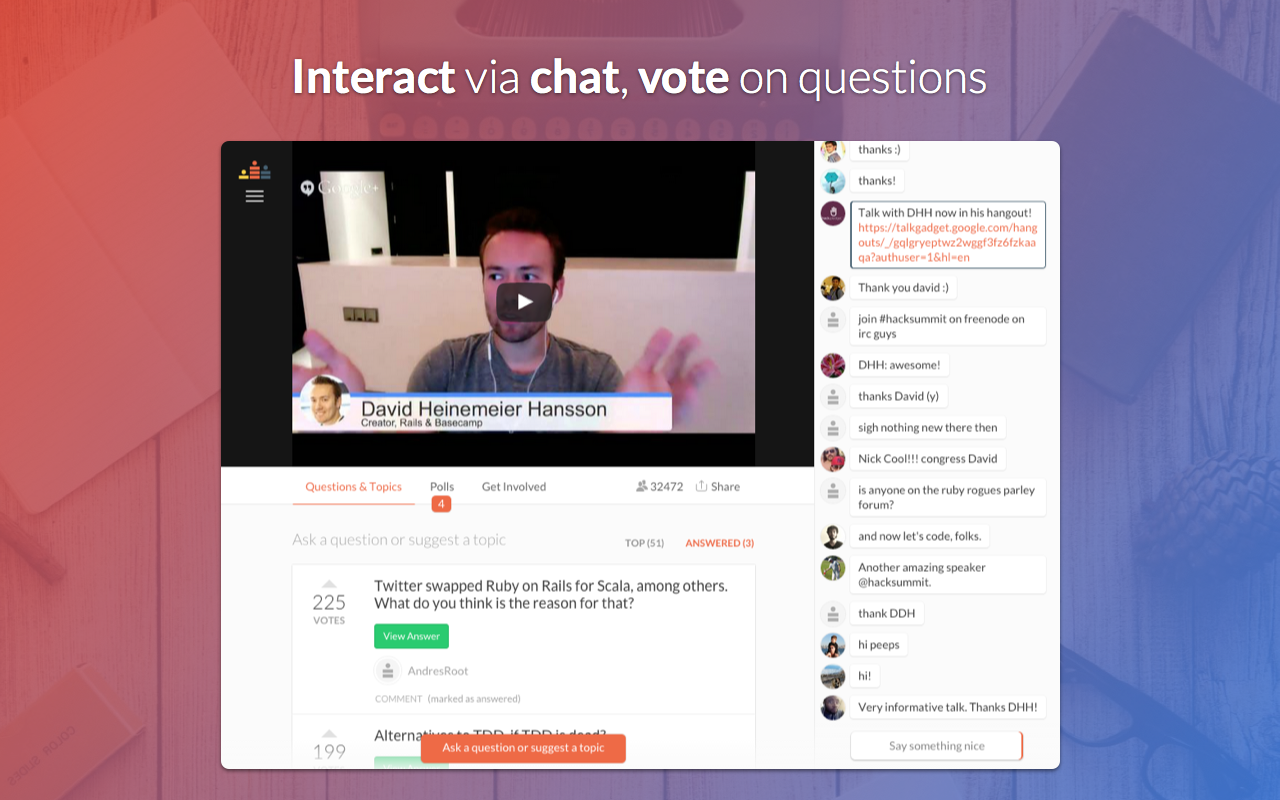 Well, if you like to chat and highlight any comment during your live session, here's the software for you. These activities really make your live a lot more interesting as you can show your involvement in the chat as well.
Crowdcast helps you to live stream on Facebook, YouTube, and Periscope. The Set-up and start of the software is extremely easy. Apart from the live, you can also send or receive e-mails, accept payments, invite them on screen, and have a Q&A session with your audience.
It has a powerful interface and highly interactive. Moreover, the stream too is in HD resolution so that you don't have to worry about the quality and technical malfunctions.
Pros – HD resolution streaming | highly interactive | You can chat and pick comment during live | Supports audience engagement
Cons – Doesn't work with Safari, so apologies Apple users | New-comers face difficulty in logging-in and understanding how to use the software
Official Website – Click Here 
---
So, these were the Best free live streaming software and app that you must use if you are passionate about live sessions. There are software that supports Gameplay streaming, while others support social streaming and then there are those who do both. But remember most of these are paid, so you must choose whichever fits your budget best.
Thank you for reading!