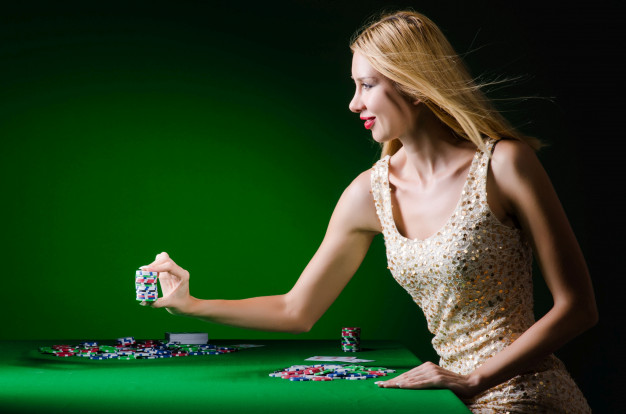 South Africa is one of those jurisdictions of true diversity, offering endless exploration for locals and visitors alike. From some of its high mountains, the arid Kalahari Desert, some of the most dramatic coastlines, and famous vineyards, South Africa is a nation woven with some deep cultural heritage and wildlife that you wouldn't expect to find in one place. From the gentle penguins at the shores of Boulders Beach in Cape Town to the awe-inspiring cheetahs, lions, hippos and elephants across its iconic national parks, the Rainbow nation is famous for its ethnic and cultural diversity with an incredible 11 official languages.
Surprisingly too, South Africa has an eye-catching gaming scene. Here, you can expect to find excellent entertainment from Cape Town to Durban and Port Elizabeth. Are you a resident of South Africa and looking for some of the most luxurious casinos? Perhaps you plan to visit South Africa and sample one of the most unforgettable casino gaming experiences. At bettingsites24.co.za, rest assured of finding helpful information regarding the top 6 luxurious casinos to visit in South Africa. So sit back, relax, and find the top luxurious casinos you need to sample in South Africa.
The GrandWest Casino and Entertainment World
Resembling the entertainment you can find when in Las Vegas is the GrandWest Casino and Entertainment World situated in Cape Town. Being the most prominent entertainment destination of its kind in South Africa, you can find the GrandWest Casino and Entertainment World open seven days a week. Here, players can enjoy 2,563 intelligent card slot machines in addition to 79 premium table games to enjoy. Apart from the high-stakes tables that seasoned players can find here, the GrandWest Casino and Entertainment World is a site you'd want to visit for some of the irresistible promotions.
Just moments from the GrandWest Casino and Entertainment World casino floor, gamers can enjoy a portfolio of some of the area's finest restaurants and bars. Catering to almost every other occasion, from the Italian Casa Bella to the Hussar Grill, other offerings that you won't miss here include the refined Union Castle Club and the Cape Town Fish Market.
Suncoast Hotel and Casino
Strategically located on Durban's beachfront, with the sand and sun sea, is the Suncoast Hotel and Casino. This establishment is a one-in-all entertainment destination where the whole family can have fun. At the Suncoast Hotel and Casino, you'll find more than 1,800 slot games plus an additional 71 table games with blackjack, baccarat, roulette, and poker. What's more, the casino has its own Salon Prive. Salon Prive is a private gaming area meant for high rollers and a unique game space overlooking the ocean. Here, you can find 21 Table games to choose from and a further 202 Slot machines for you to play on.
The above isn't all about the Suncoast Hotel and Casino. This casino also has its own Cinecentre, where you'll find the latest shows and movies, plus 20 restaurants and bars for its guests to sample. If you are looking to escape, you can also visit their Spa for a relaxation retreat.
Boardwalk Hotel
The Boardwalk Hotel is another luxurious place to visit in South Africa and enjoy some casino gaming experience. A five-star hotel that offers seafront accommodation in Port Elizabeth, the Boardwalk Hotel is one of the finest hotels in the region with its casino. At the Boardwalk Casino, players can be sure to find hundreds of Slot machines. Of interest here is that you can enjoy your favourite slots with as little as 2 cents, along with a variety of table games.
Guests visiting this casino can easily taste the globe on their doorstep since this casino is also home to some of the finest bars and restaurants that specialize in Greek, Asian, Mediterranean, Italian, and local South African dishes.
Sun City Resort
Opening its doors for business back in 1979, the Sun City Resort was considered one of the best resorts in South Africa. Strategically located on the Pilanesberg National Park border in the northwest, Sun City Resort is the only location where gamers can enjoy casino gaming and safari and surfing within the landlocked Johannesburg.
With time, this legendary and glamorous casino has grown and now features the latest technology and popular games to enjoy. Gamers, both experienced and first-timers, can expect to find round-the-clock entertainment on popular games and hundreds of slot machines.
Gold Reef City Casino
Just as the name suggests, the Gold Reef City Casino is precious, and this casino makes sure that its visitors find almost everything they are looking for here. Situated in Johannesburg, this casino caters to gamblers with different budget sizes. As a visitor here, you can expect to find the casino's doors open all through the day. What's even ideal about this casino is they have both new and old slots, some of the most fantastic bonus offers around, excellent cuisines, and other side attractions such as amusement parks.
Montecasino
The list of the 6 most luxurious casinos in South Africa can't be complete without mentioning Montecasino. You may want to pay a visit to the Montecasino for several reasons. While here, you can expect to find many games and slots that will suit you. They have almost every other game you'd like, and that, by extension, means Table games that you will find interesting. This casino is open throughout the day. Still, you can be sure to enjoy the beautiful scenery that they complement with other additions, including excellent hotels, restaurants, and a cinema section.
The Bottom Line
Casino gaming means so much more to so many people, and some are ready to travel the world to get a feel of the best casino experience. Knowing this, we at betting24.co.za have compiled a list of what we believe to be the most luxurious casinos in South Africa. While the list is arguably not exhaustive, rest assured of an unforgettable casino gaming experience by sampling the ones we've mentioned.